Life imitating art…
The entanglement of sneaker culture and nostalgia has taken another twist recently with RETRO Clothing recreating the legendary 'Assassin' shoes worn by Ned and later Homer in the Bart's Dog Gets An "F" episode of The Simpsons.
The original "Assassin" shoes were inspired by the Nike Air Trainer SC, famously worn by Bo Jackson, and were first spotted on the feet of Ned Flanders in Season 2 of The Simpsons. RETRO Clothing has taken this fictional footwear and turned it into a reality, creating custom shoes with Homer's name embroidered on the heel in the iconic Simpsons typeface, along with "ASSASSIN" embroidery, and an inverted Swoosh on the lateral heel counter.
According to RETRO Clothing, the "Assassins" are described as sophisticated running shoes with Velcro straps, a water pump on the tongue, reflective side walls, and a retail price of $US125 as depicted on the show. Fans of the show may recall that Ned Flanders and Homer Simpson both owned a pair of these shoes before they were destroyed by Santa's Little Helper.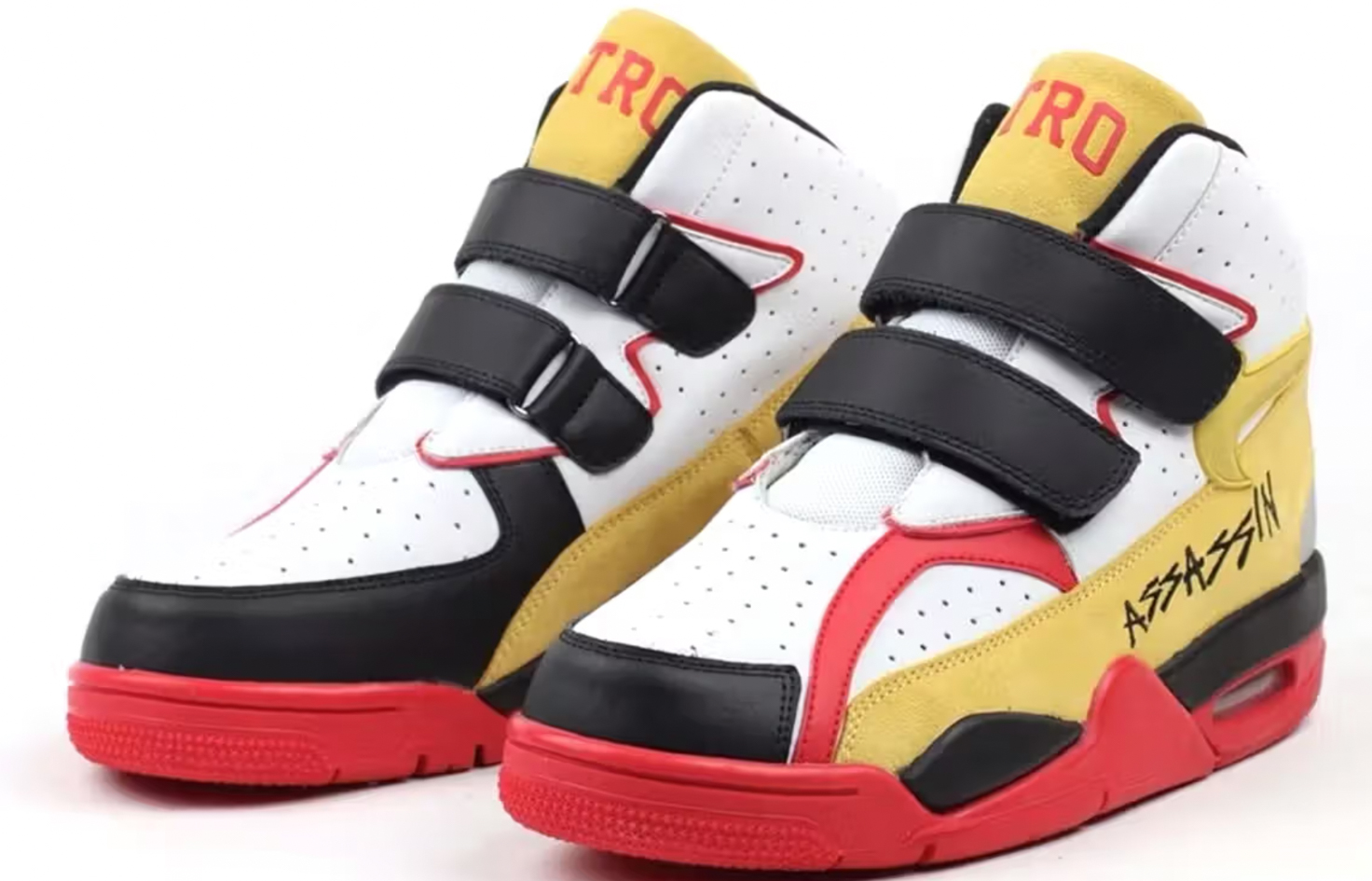 Now, these fictional shoes are available for pre-order online at a price of $180 USD, allowing fans to bring a piece of The Simpsons into their real-life wardrobes. The merging of pop culture and fashion has always been a popular trend, with fans eager to own a piece of their favourite TV show or movie. The appeal of these fictional footwear designs lies in their uniqueness and the sense of nostalgia they evoke among fans of The Simpsons, a show that has captivated audiences for decades.
This recent trend of bringing fictional shoes into the real world is not only a testament to the power of pop culture but also highlights the creativity and innovation within the fashion industry. Designers are constantly pushing boundaries and finding new ways to capture the imagination of consumers by bringing iconic and memorable elements from popular culture into tangible, wearable products.
Furthermore, the popularity of these fictional footwear designs also speaks to the growing demand for unique and limited-edition pieces in the fashion world. With consumers constantly seeking exclusivity and individuality in their style choices, owning a pair of shoes inspired by a beloved TV show or movie can be a way to stand out from the crowd and express one's personal style in a distinctive manner.
Check out the iconic scene below along with the kicks and head here to shop them.
https://www.youtube.com/watch?v=10VIbueFi3g