A long time ago in a galaxy far, far away…there were socks.
There's few films worthy enough of being immortalised on something as frequently-used as socks, but Stance's new Star Wars collection is the exception to the rule. The brand's eight-pair range of stargazing threads comes after their recent Anchorman series which, while honouring an equal cinematic classic, could never reach the soaring, celestial heights of their latest Star Wars drop. 
Stance has dabbled in the Star Wars universe before, but this most recent collection is a neo-expressionist take on some of the Milky Way's most renowned characters. Chewbacca, Boba Fett and Darth Vader all make an appearance on individual pairs, with Baby Yoda even bringing the force to your feet on one set.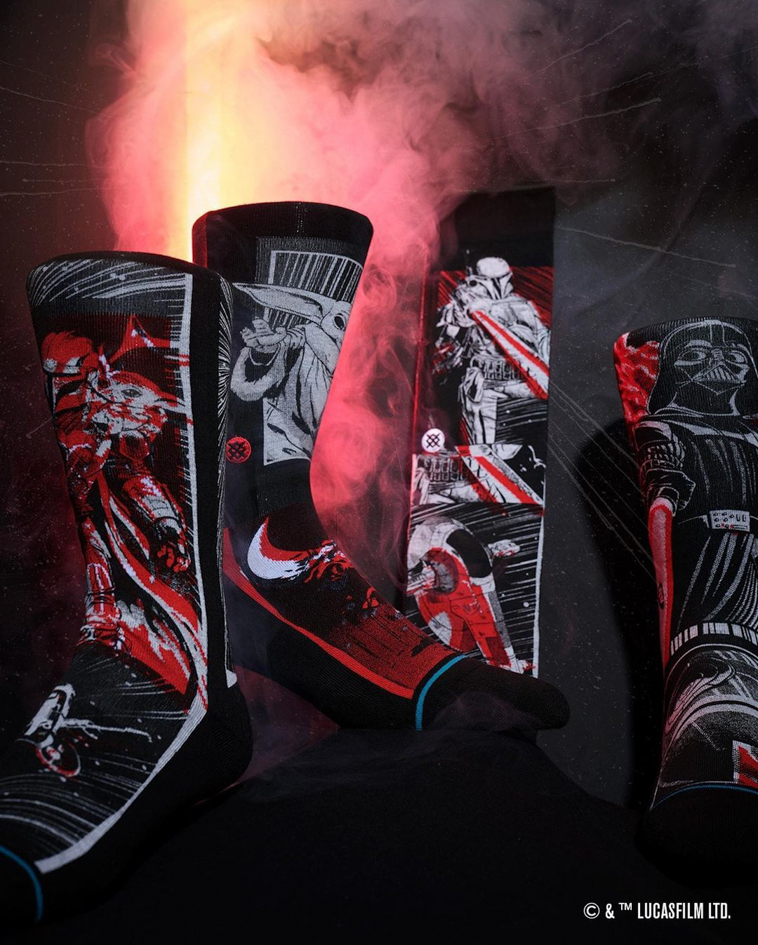 Stitched with Stance's Infiknit technology, the Star Wars collection is built to withstand any lightsaber battle (or even just everyday wear and tear), and is colourful enough to entice an entire empire. I'll cool it with the Star Wars references for now, but you can shop all of Stance's spacey new sock collection here.