The first of many upcoming drops to be borne from the collaboration…
By now you know that the folks at Stance have mastered footwear in terms of both style and comfort (most notably through their fan-favourite collaborations), but the company is now adding athleticism to your sock drawer through a recent collaboration with Ciele Athletics.
The first of many forthcoming drops to be released from the partnership, Ciele X Stance's latest 'CIELE SPEED' range draws on the strengths of each brand, from Stance's hi-tech finesse to Ciele's signature colourways. No stranger to the wardrobes of marathon runners, Ciele brings its red cheetah print to the range, emblematic of the speed that's to come.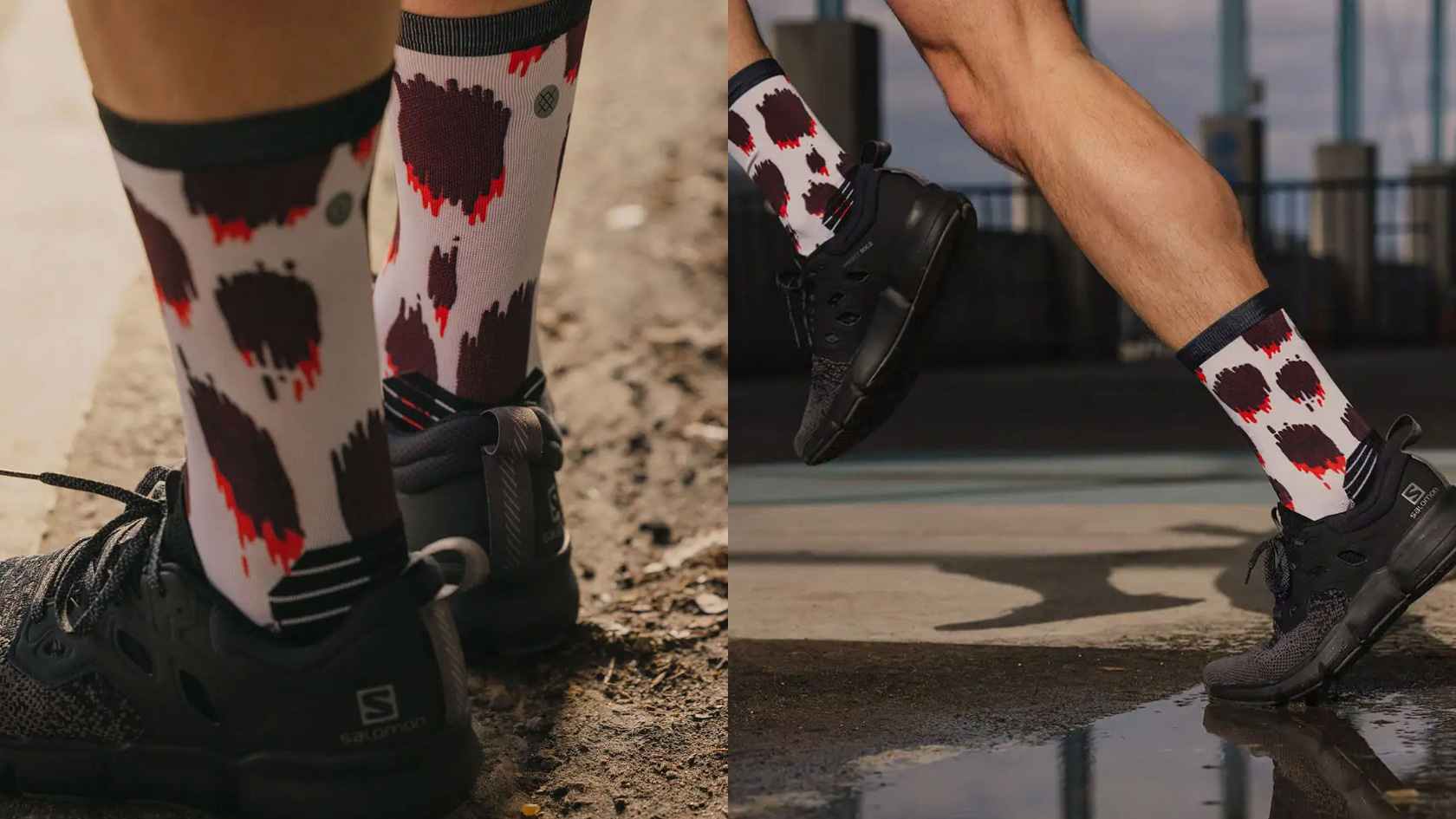 Meanwhile, the socks also boast mismatched patterns as a callback to the early morning, slapdash pull-on's of your average athlete. Elsewhere, Stance brings its exclusive FEEL360 to the range, with sock fibres that react to the body's temperature and eliminate any foot odors after a particularly lengthy session. 
The 'CIELE SPEED' socks are also threaded with performance mesh, cushioning and arc support for that added athletic boost. Scroll down for more from the collab, and head to Stance's website here to shop the look.