Even if you like to keep your fashion minimal, everyone loves a loud sock or two – and Stance have become the masters of bold, head-turning designs to bless your feet.
Whether you're wearing shorts, a skirt or cropped pants, there's always ample opportunity to flash your ankles and show off something a little unique. Here are five outrageously sweet designs from Stance Socks that have us frothing – and with feet heat like this on deck, who knows what the sock giants will whip out next.
1. CAM'RON
Any dedication to Harlem's flyest clique Dipset always gets seven thumbs up from us, and these Stance Socks have paid homage to Killa Cam's most iconic outfit – the infamous pink mink and flip phone combination. This was where 2000s rap and humanity in general peaked, and these socks allow you to carry the bulletproof swag of Cam'ron wherever you go – hopefully paired with the matching pink Timberlands pictured below.
2. RIHANNA

Rihanna was named as a creative director for Stance last year, and rightly so – she's just as much a style icon and all-encompassing cultural force as she is an R&B queen. While her first collection dabbled in darker, punk-infused aesthetic, her latest collection released last month is decidedly more feminine. Miniature bows line the pastel thigh-highs and sit amicably alongside her fluffy Fenty slides released with Puma.
3. KOBE BRYANT

Kobe Bryant ended his career with a stellar performance that surpassed all expectations – as well as a #MambaOut speech that had Lakers fans shedding tears and reflecting on 20 seasons of pure brilliance. Stance released a collection honouring the great with his face doused in purple and yellow, as well as the number he made famous – which makes sense considering that Stance was named the official sock of the NBA in 2015.
4. SUICIDAL TENDENCIES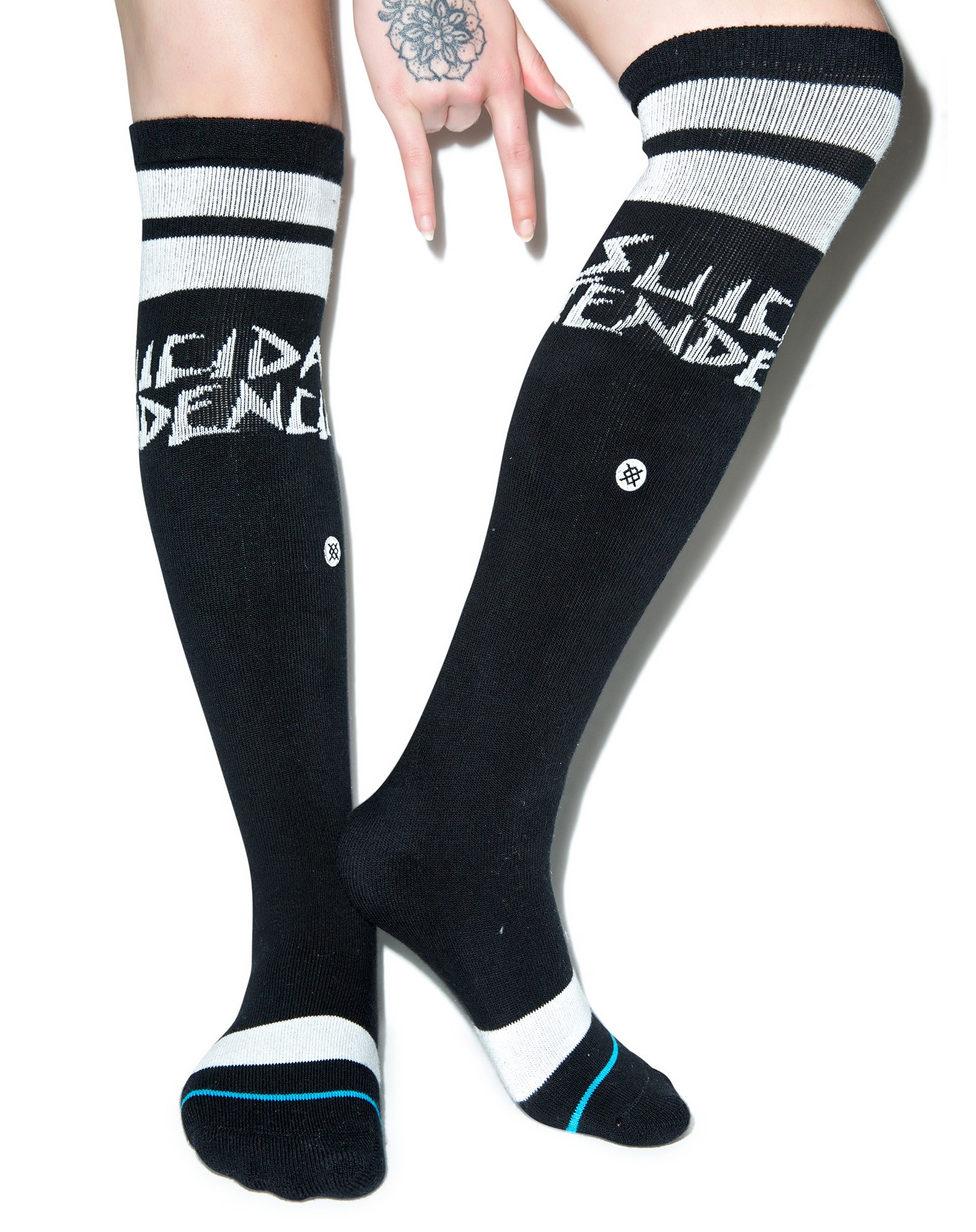 We've been obsessed with Suicidal Tendencies since hearing 'Cyco Vision' on Tony Hawk's Pro Skater on Nintendo 64 – little did we know the enormous breadth of their catalogue and everlasting influence in fusing the worlds of metal and punk. The Suicidal Tendencies socks from Stance take the crew's infamous font and print it in a bold monochrome design, topped with two bold stripes at the knee. Wear these with baggy shorts and an NFL jersey.
5. STAR WARS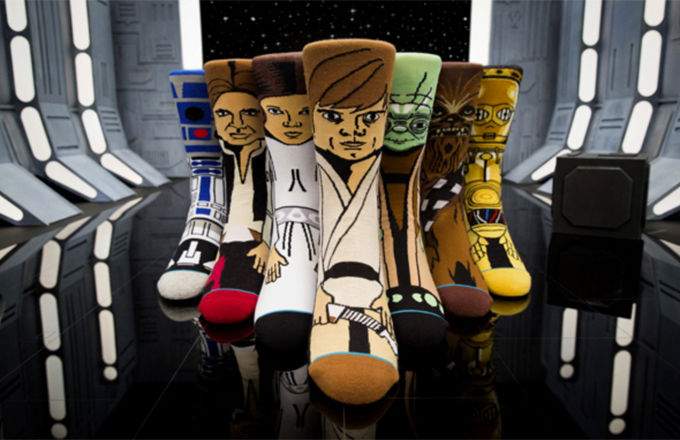 Because let's be honest – the hardest decision in the morning is whether to wear Chewbacca or Yoda on your feet.