Words by Abbey Steanes //
Hell yes, festival season is upon us, so it's time to check out the looks that you can expect to see on the grassy plains of your favourite fezzy.
Ahhh getting festival ready is no small task. Sometimes it can take weeks, months or even years (hopefully not!) of preparation to make sure you're looking 100 percent when the big day or days come. There's plenty on offer fashion-wise, so we thought we'd take a look at some of our favourite gettups this year. Check it out below:
LEOPARD LOVE
Leopard's coming back in very hot this season, retaining its place as the pattern of choice for head-turning festival goers. A top-spot on our festival fashion list, which proves that with this bold print, you can't go wrong.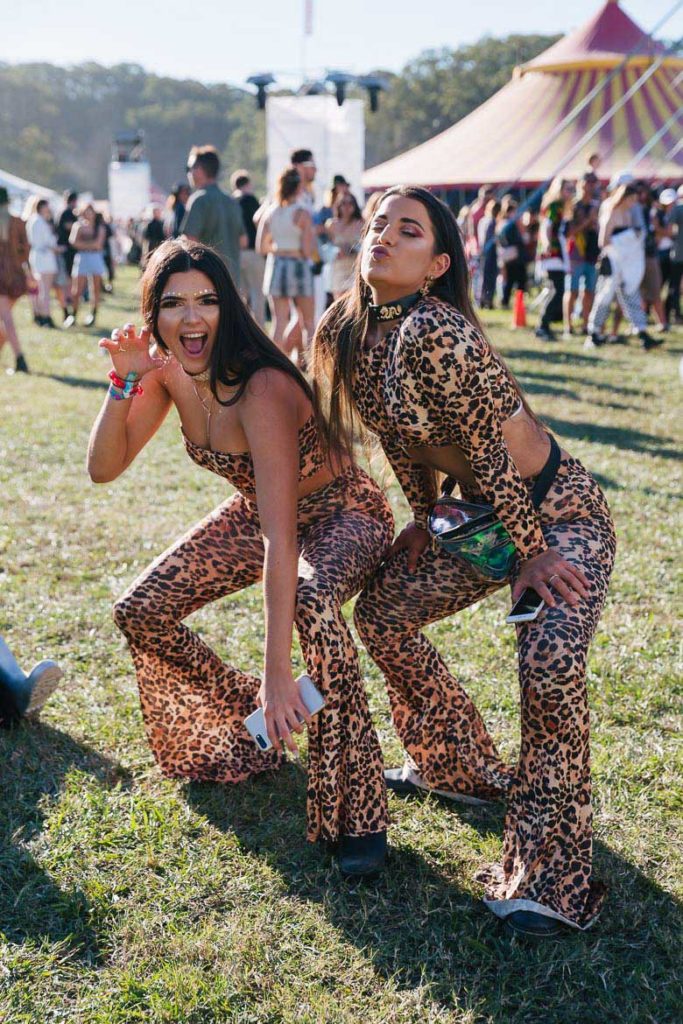 GLITTER QUEEN
In recent years, this hot new trend has shimmered across festival moshpits around the world, with punters pairing the (biodegradable) glitz with bright colours. In many cases, glitter boobs quickly come to substitute clothing.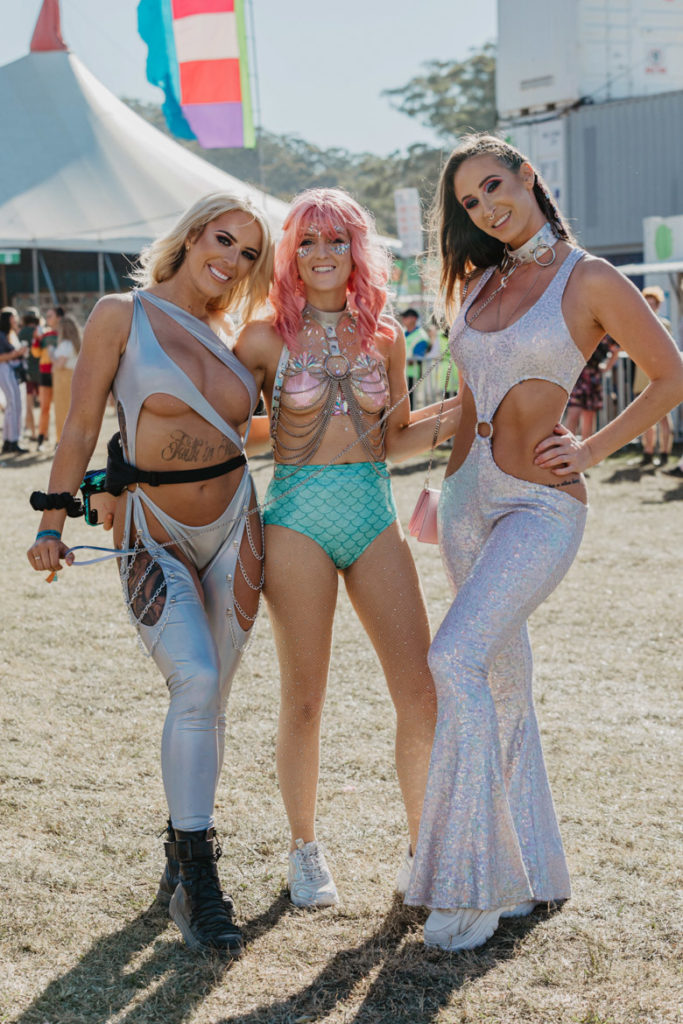 POP OF COLOUR
Monocoloured ensembles are fast becoming a staple of festival fashion, as revellers build eye-popping 'fits around their favourite shade. Standing out from the fezzy crowd is easy with colour-matched accessories and, for the more eager fashionistas, dyed hair.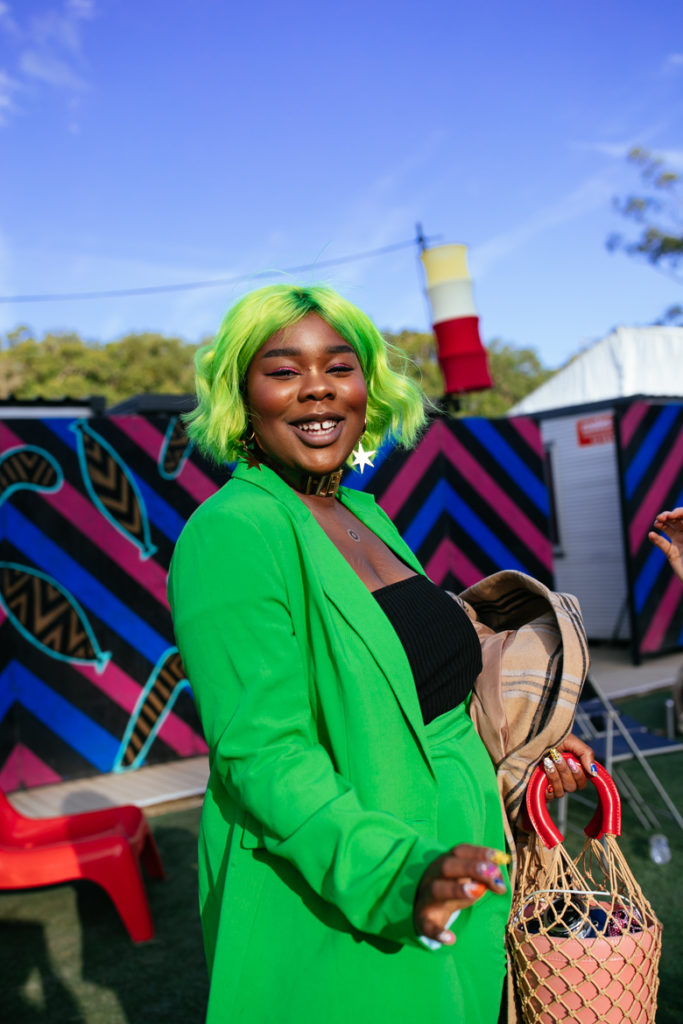 DOOF FAIRY
No doubt familiar to Splendour-goers, this Tipi Forest look blends gritty bushlife with pixie goodness. Pairing machismo buckles, chains and straps with the softer, more ethereal accessories of a feather fan and a colourful hat, you can go from fairly ordinary to fairy doof queen.

BOHO BABE
Exactly what you'd expect from moshpit veterans, you can't picture festival fashion without also picturing maxi dresses, boater hats and cowboy boots. While this trend has tapered off in recent years, it remains a reliable choice for punters in need of an iconic bohemian look.

MINIMALIST
This fail-safe look, aptly suited to lowkey festivals, is so effortless in style that it's quickly amassing a girl next door following. It proves that with only a linen set, a statement belt and Doc Martens, less can really is more.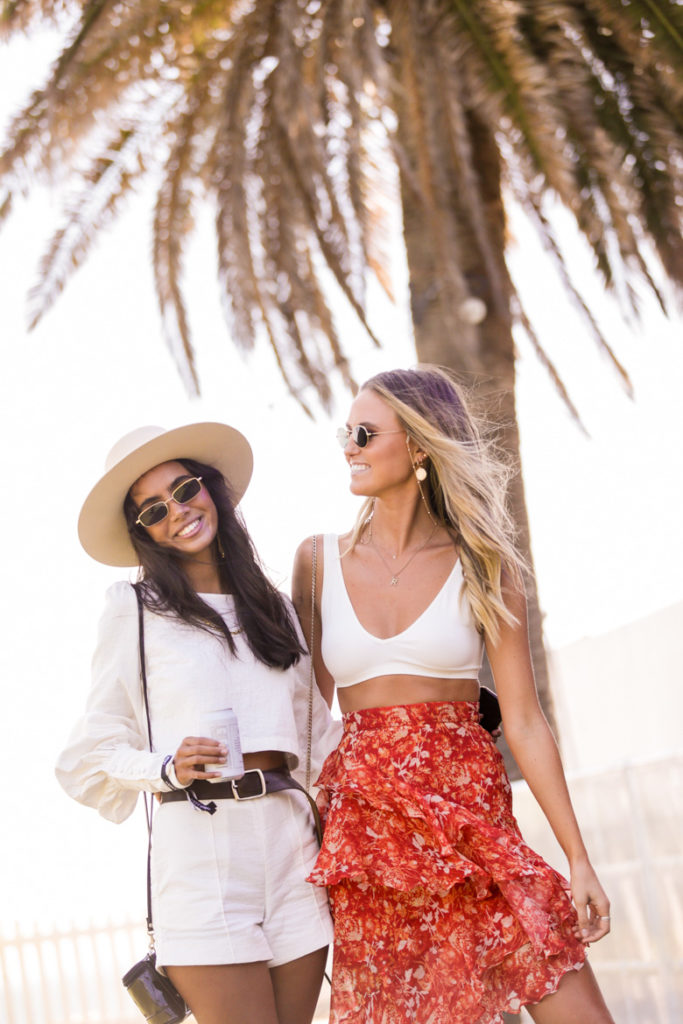 VINTAGE VIBES
Moshpits are becoming increasingly dotted by stand-out branded vintage tees, a staple centerpiece that is best paired with wide brimmed hats, headscarves, or funky flare pants. This trend has also seen the rise of the summer-ready t-shirt dress, perhaps the easiest festival 'fit to ever be arranged.
View this post on Instagram
PARTY SHIRT
For the more music-focussed reveller, this effortless unisex look makes patterned shirts the star of the show. When paired simply with neutral pants, it reminds us that it's all about the upper-body.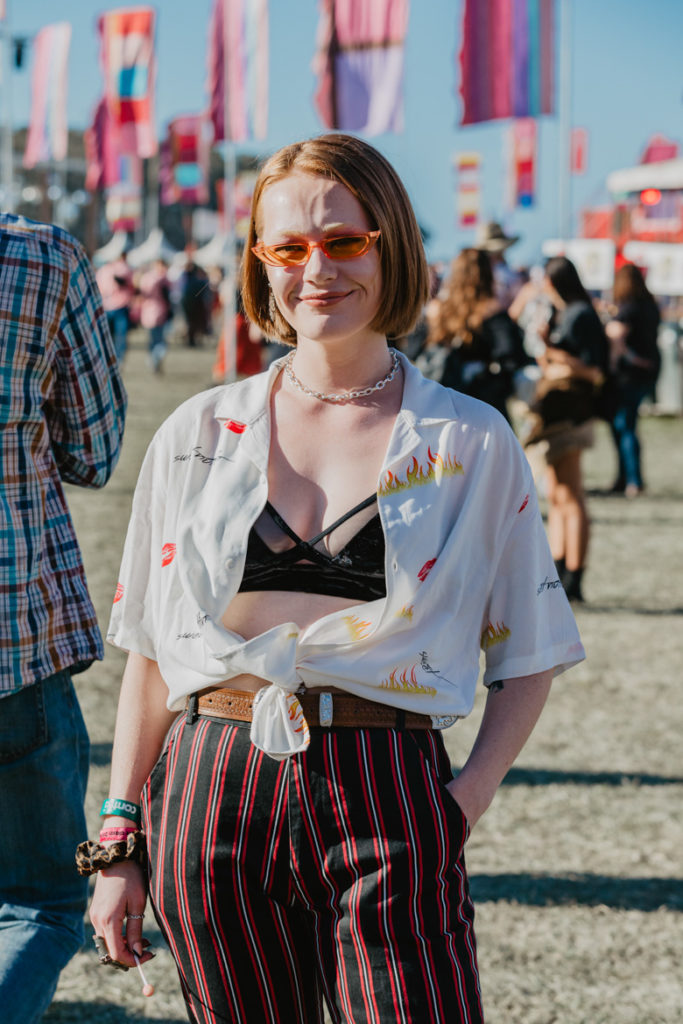 PARTY PANTS
The bottom-half equivalent of the party shirt, this look has quickly become all the rage on dancefloors. Festival-goers build this outfit with eye-grabbing designs, and pair them with a bralette and some colourful sunnies. You're good to go!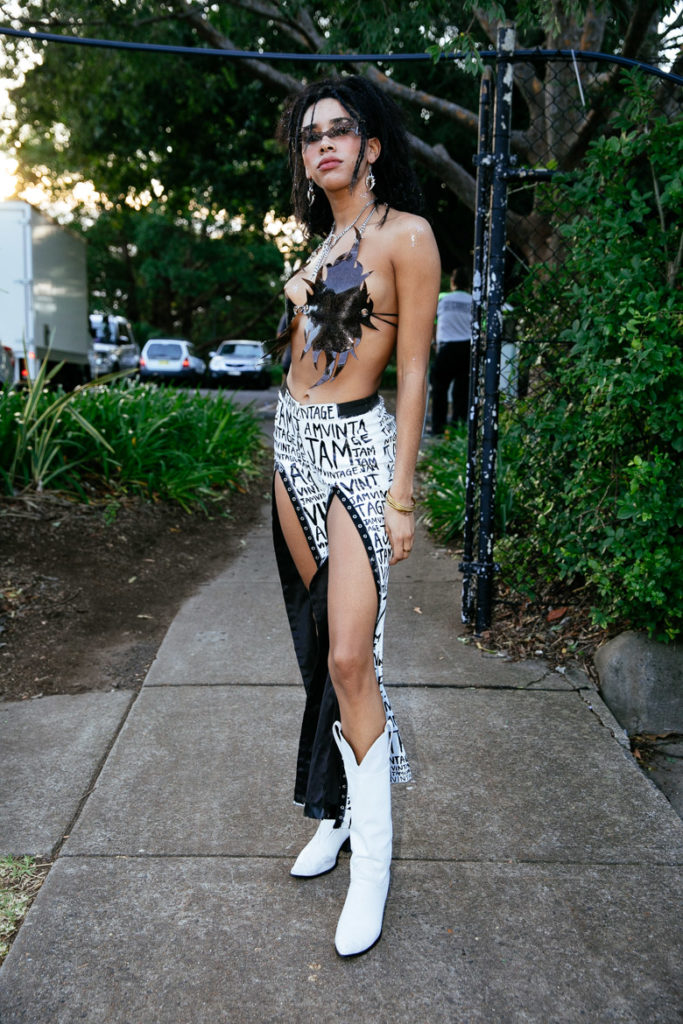 SPORTY
Trackies, but make it fashion. This festival fashion trend has stepped out comfortably in recent years, with punters giving loungewear a street-style edge. Focus this winter-friendly look around a tracksuit set, pair it with a sports bra and sneakers, and complete it with a matching bucket hat or bumbag to spice it up.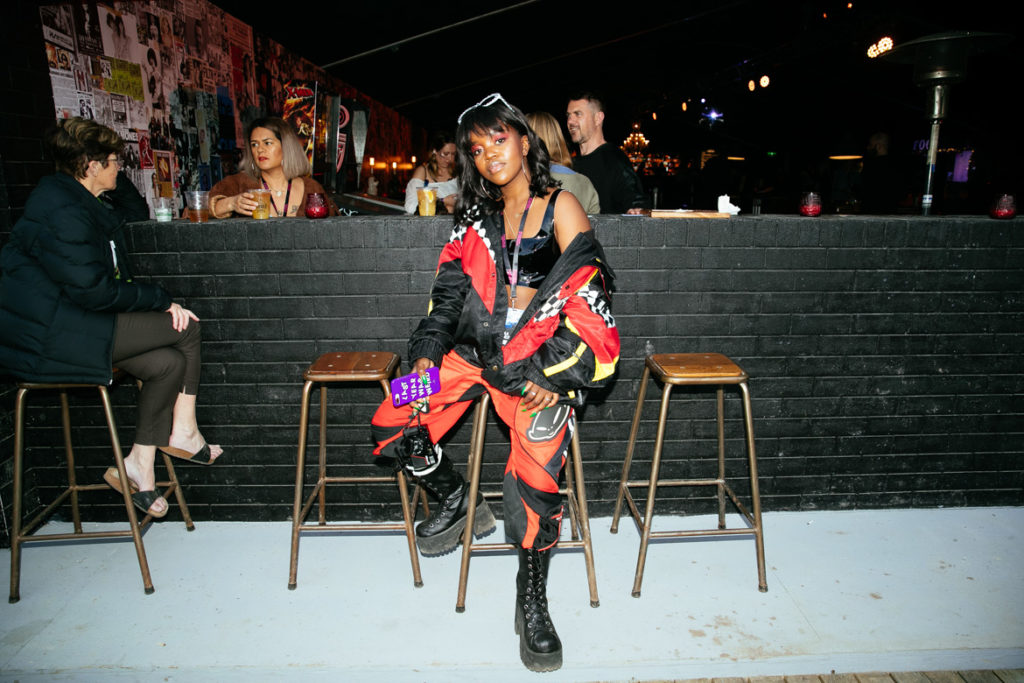 NEON NUMBER
Talk about a bold statement – neon is well and truly back, with this festival season touting some of the brightest outfits you ever did see. Turn the saturation up 100 notches with a highlighter-like base colour and some accenting belts, buckles and sunnies. In-built in this look is the added bonus of an easily-spotted friend lost in the mosh.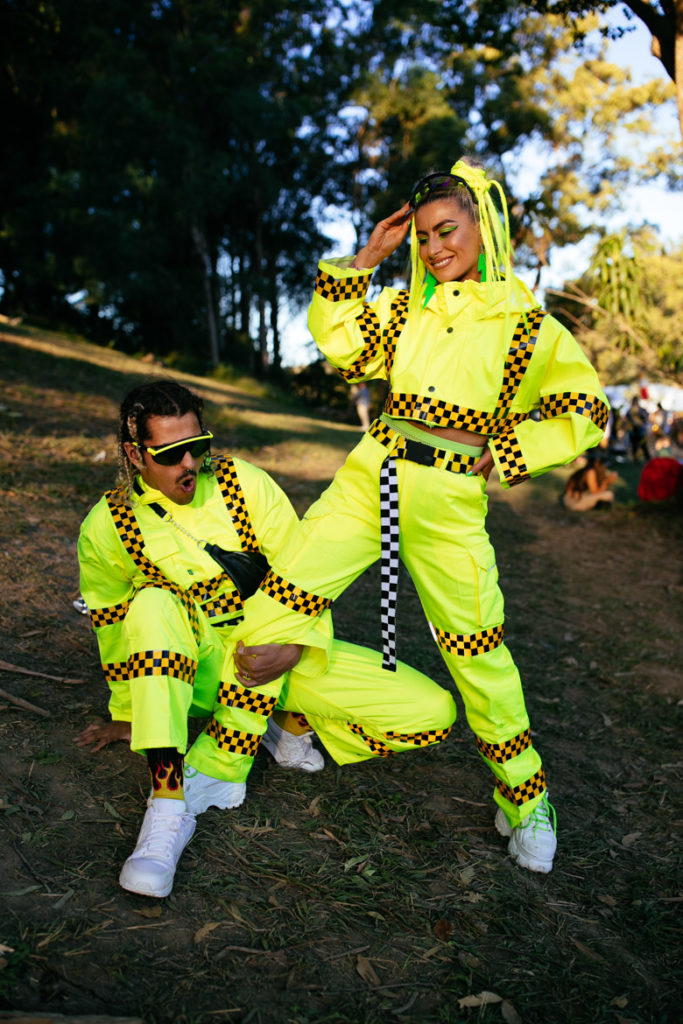 WESTERNISED
2019 was the year of 'Old Town Road', and the rise of assless chaps proves it. If you've got it, flaunt it right? Country staples like cowboy boots and hats have become favourites of the festival season, bringing Western style to moshpits across the globe.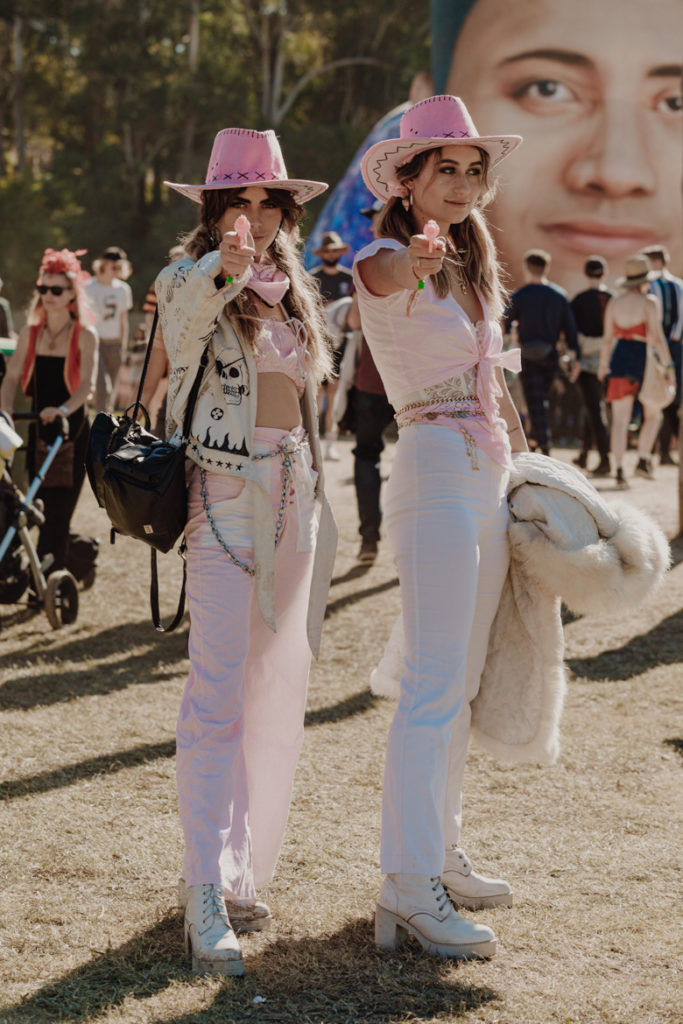 DRESS UP
While you couldn't really call it fashion, a group of banana-costumed friends is a common sight at festivals. What these larger-than-life dress-ups lack in style, they more than make up for in humour and commitment.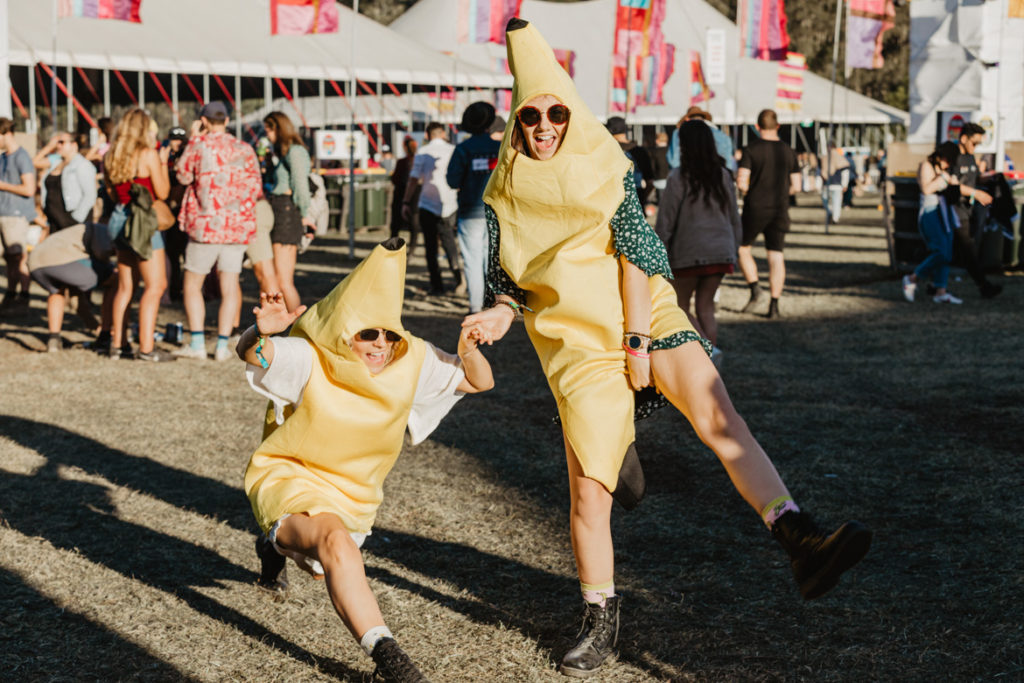 MATCHING MADNESS
Beware copycats, this look if for those duos who wish to share the attention. Grab your best friend for this look and showcase your best matching outfits – a common fashion fad among friends and couples eager to get more than a few double-takes.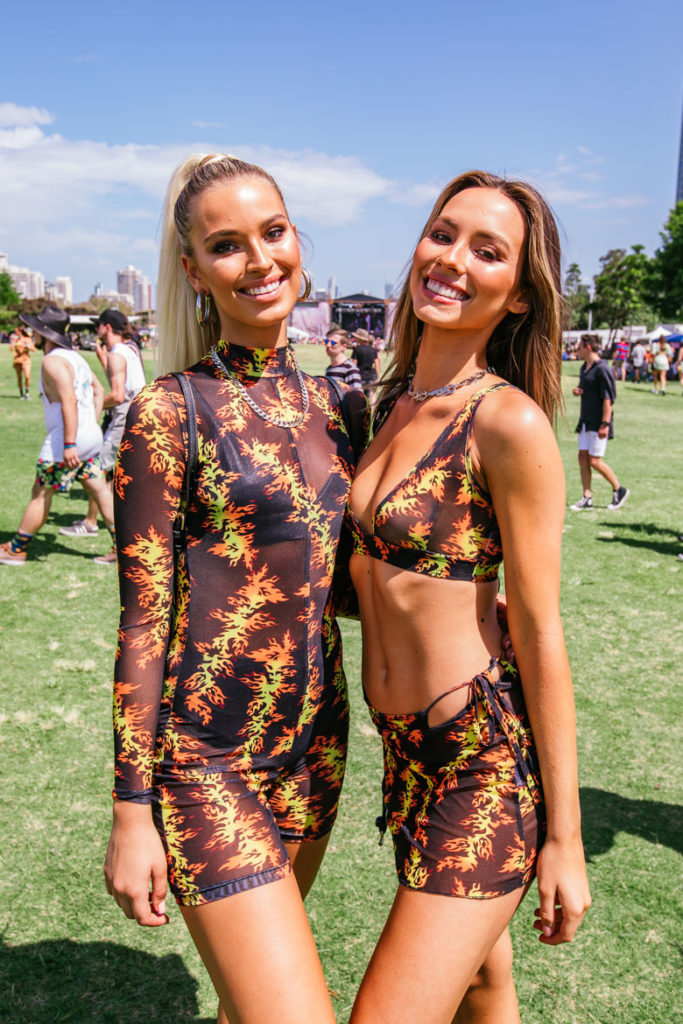 DOUBLE DENIM
Denim and overlay denim has made a welcome comeback into the festival world and beyond, thanks in part to its versatility as jumpsuits, jeans, tops, jackets, shorts, skirts and even bras. More suited to the winter festy's away from 30 degree heat.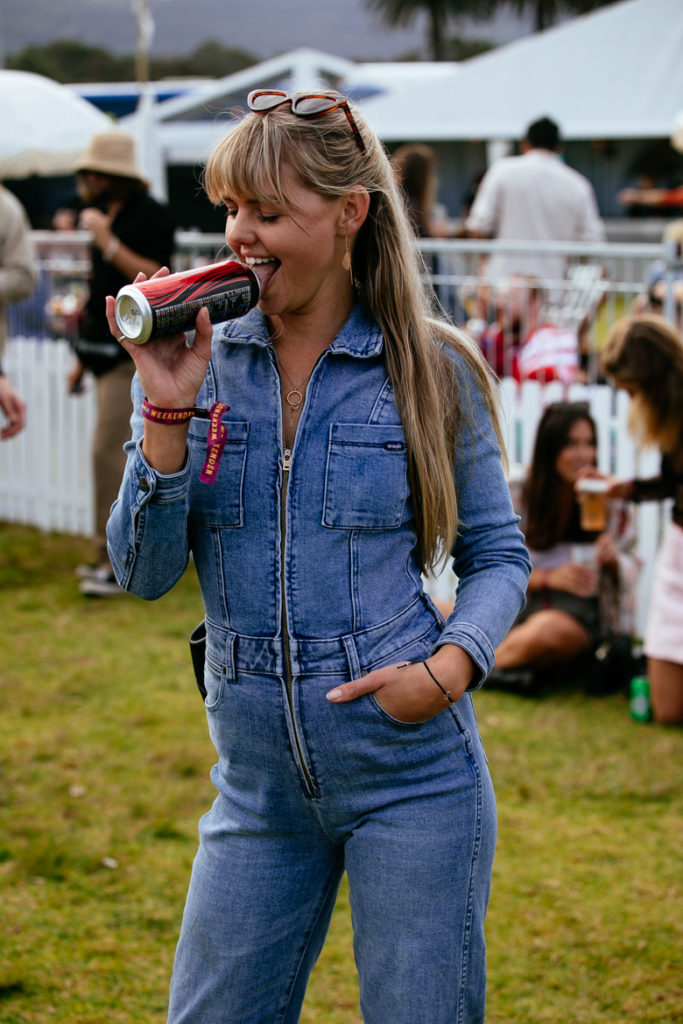 ANIMAL PRINT
Whether it be snake, leopard, zebra or tiger print, sporting some sort of animal hide is guaranteed to make you stand out at a festival. Grab some pants with your fav animal print, and a matching crop and some boots to complete the look.
View this post on Instagram
RAINBOW
If you enjoy being the centre of attention then this look may be right up your alley. Not many rules to this look except colour, and lots of it. Just throw every colour you have together and call it fashion.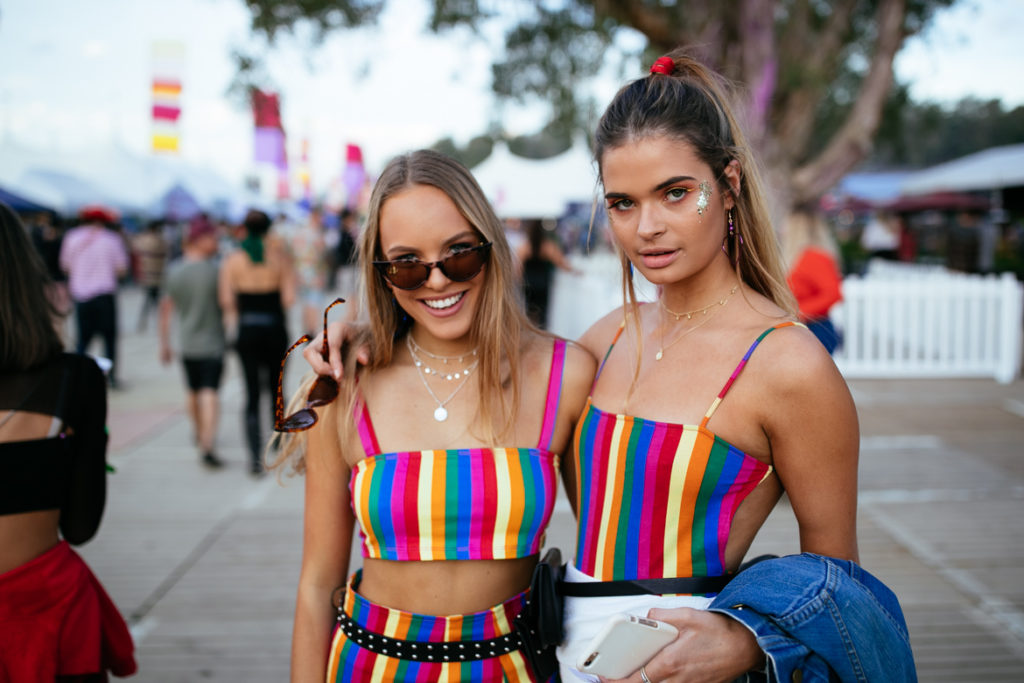 BARBIE GIRL
A real life Barbie moment. Just wearing anything and everything pink can be a whole vibe and is probably the most stand out colour you see at a festy.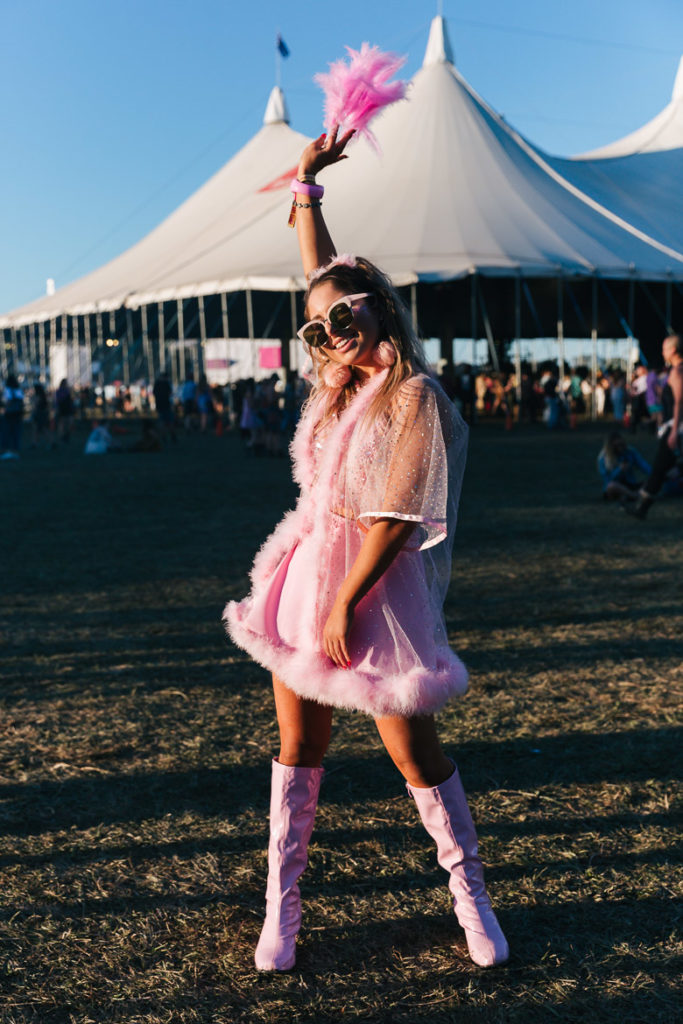 FLARE UP
Bringing back the 70's, flares have been a staple in festival fashion for years now. Coming in all colours, patterns and styles you can do no wrong. Pair it with a vintage tee and a wide brimmed hat for the look.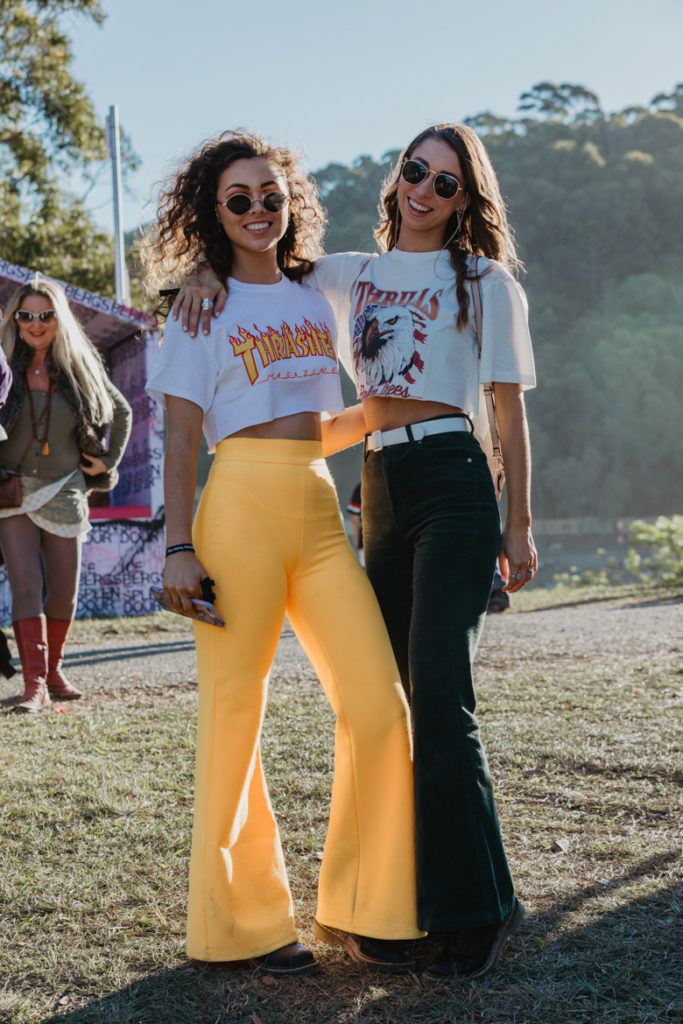 BAD GIRL
If you're not into colours and black is 90% of your wardrobe an all black with a pop of red look makes for an effortless bad girl vibe. You'll catch this look on punters at Listen Out watching their favourite rapper from someone's shoulders.