How did this not already exist…
In what's sure to be Vault By Vans' cheekiest collab in recent memory, the clothing juggernaut has teamed up with artist Nicole McLaughlin for a shoe collection that'll change the way you garden. Okay, we might be exaggerating a bit here, but still, the two forces have linked up to revolutionise gardening attire, helping you to actually look stylish while weeding, soiling, planting and whatever else my gardener does every Tuesday.
Specifically, its the Vans Slip-On VP VR3 LX that are the main star of the collab, with McLaughlin hilariously adding some handy pockets on the kicks for all your gardening gear and work tools. I repeat, she has added literal pockets on the slip-ons. And let's not forget about the colorways – the White/Green is straight out of a gardening catalog, while the Brown/Grey is giving us some serious construction worker vibes.
To top it off, the shoes are also eco-friendly, with organic cotton canvas uppers, recycled polyester bindings, and biobased foam footbeds that are partially made from plants. The outsole is made from responsibly sourced natural rubber, so you can feel good about your carbon footprint while achieving max comfortability.
Speaking on how the shoes came to be, McLaughlin explains, "I created the original sample by using an old gardening bag, and the idea of sourcing sustainable fabrics and materials followed through the rest of the design process. I'm so excited with how the shoes turned out and it was so fun collaborating with the Vans team, they made my vision come to life!"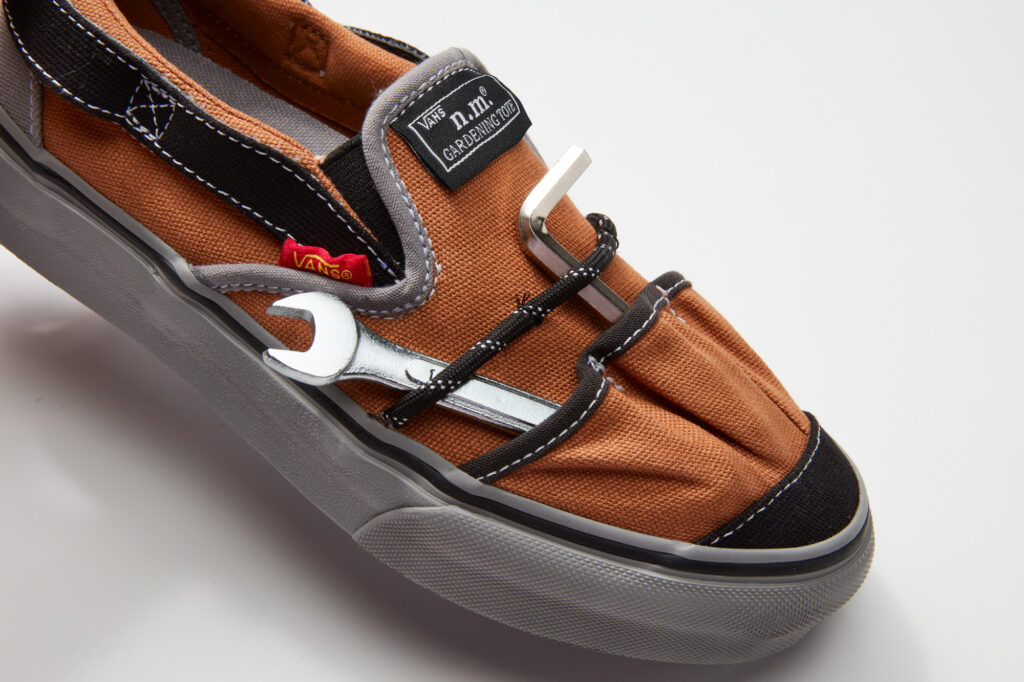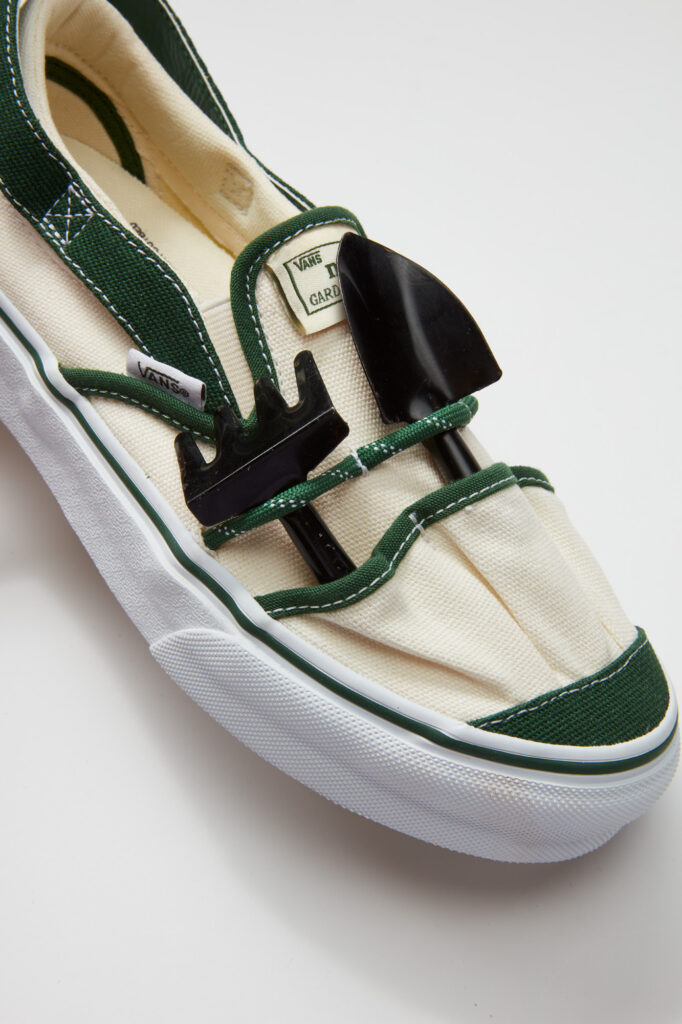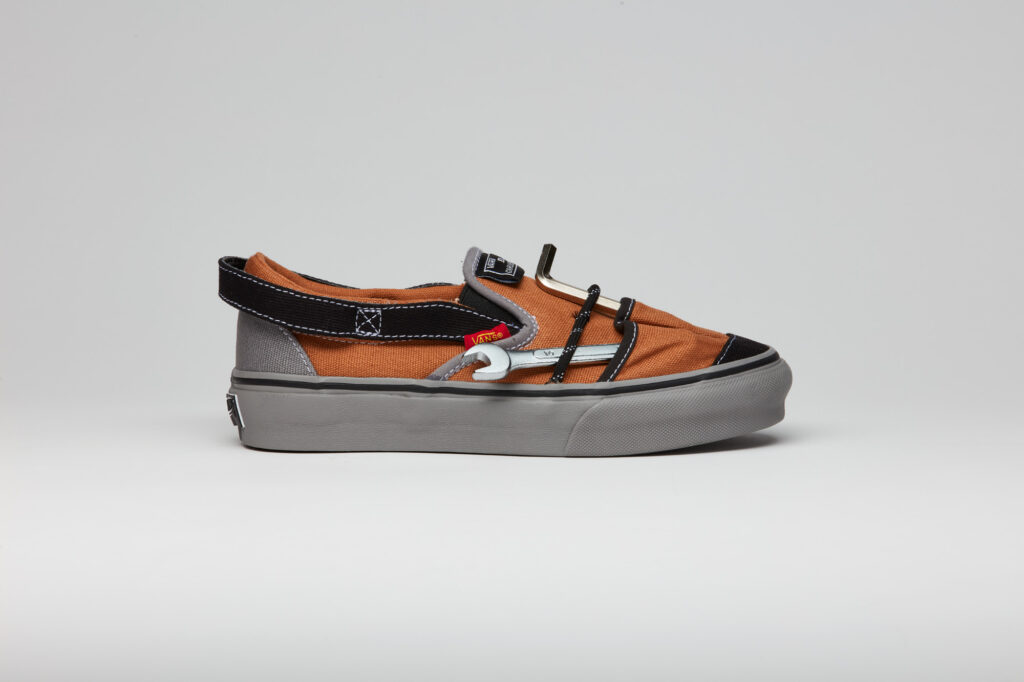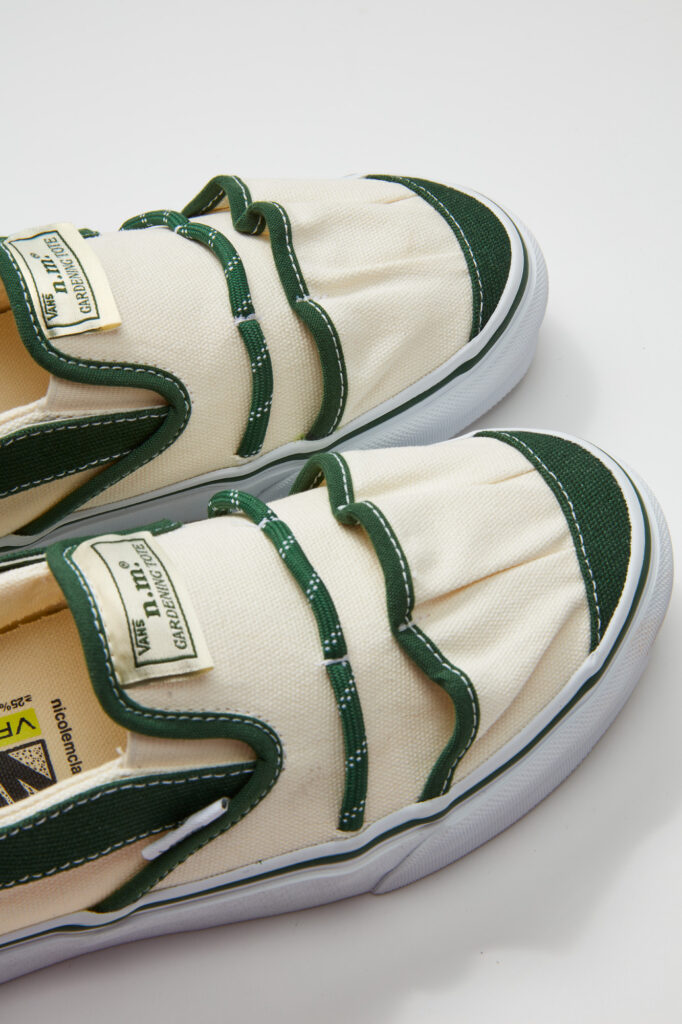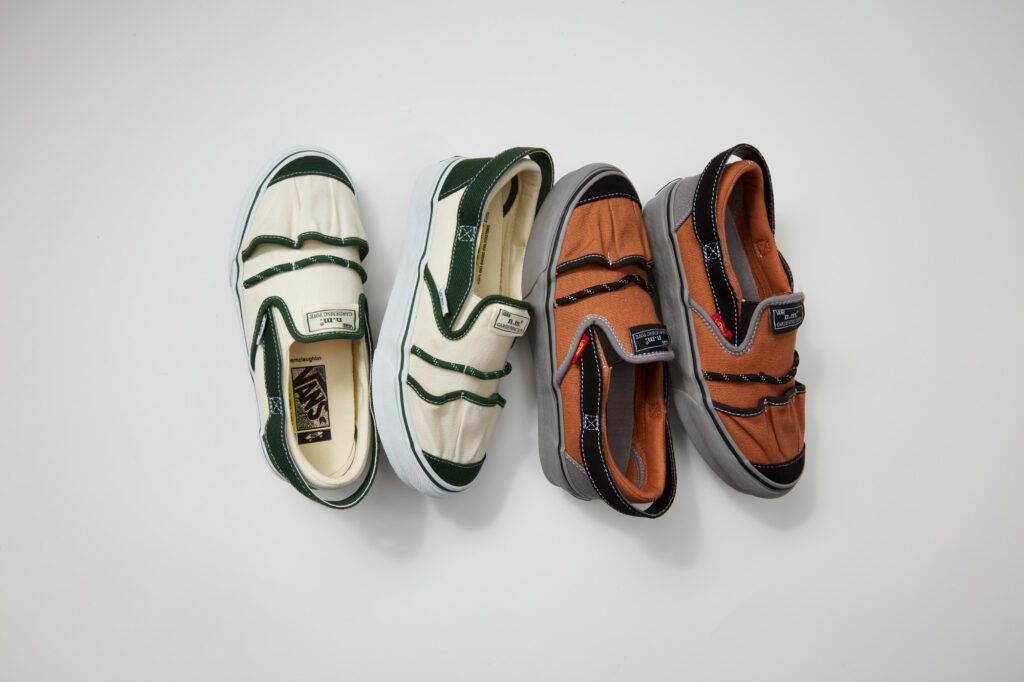 The Vault By Vans X Nicole McLaughlin slip on collab is out now. Be sure to shop them via the Vans website here. Check out some more pics of them in action below.