Images by Chris Frape //
Rad Bar will be re-created at Yours & Owls Festival this year.
Back in April we got confirmation of long-time rumours that Wollongong's Rad Bar would be hosting its final run of shows in June. The closure of the venue, which hosted bands nearly every night of the week, has since left a gaping hole in the Wollongong music scene. Rad was a must-stop dive for hundreds of Australian and international performers over its nine year life.
So many acts played some of their first shows there, with the non-threatening space offering a nurturing environment for artists such as; Hockey Dad, The Pinheads, Totally Unicorn, (Shining Bird played their 2nd ever show there), The Vanns, Pacific Avenue, Jacob, After Touch / Easy Life, Moonbase Commander, Bec Sandridge, Maddy Jane and many more.
This year, Wollongong's Yours & Owls Festival have announced that they'll be paying tribute to Rad with a stage and bar designed to replicate the venue, showcasing local up-and-comers. It's a fitting salute to Rad and its legacy, and hopefully it will become a permanent fixture at the festival… who knows?
Below we hear just ho much of an impact Rad Bar had on the community from the mouths of those who loved it most. So raise a tinny, have a read, and prepare for the Rad stage at Y&O: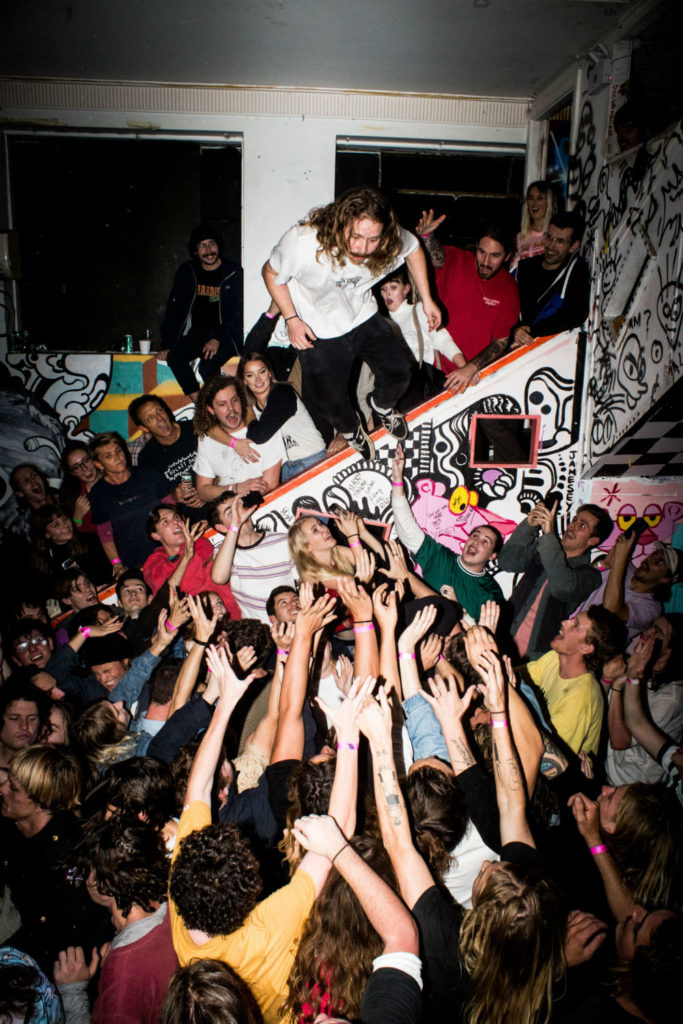 Ben Tillman – Promoter & Label Owner – Yours & Owls
Rad obviously has played a huge part in our life & the direction it's taken, as well as the direction for Wollongong and its creative community as a whole. Who would have thought such a tiny space (less than 80 square meters) would have been able to play home to so many people and impact them all so deeply
I am honoured to have started Yours & Owls, the little hole in the wall cafe almost 10 years ago, which since turned into Wollongong's and perhaps Australia's tiniest touring live music venue, and then Rad and the institution that it became.
RIP Rad bar. You have left a hole in the Gong, much bigger than your floor space. We love you but excited to see what comes next. Wollongong and its music / creative scene owes you a beer.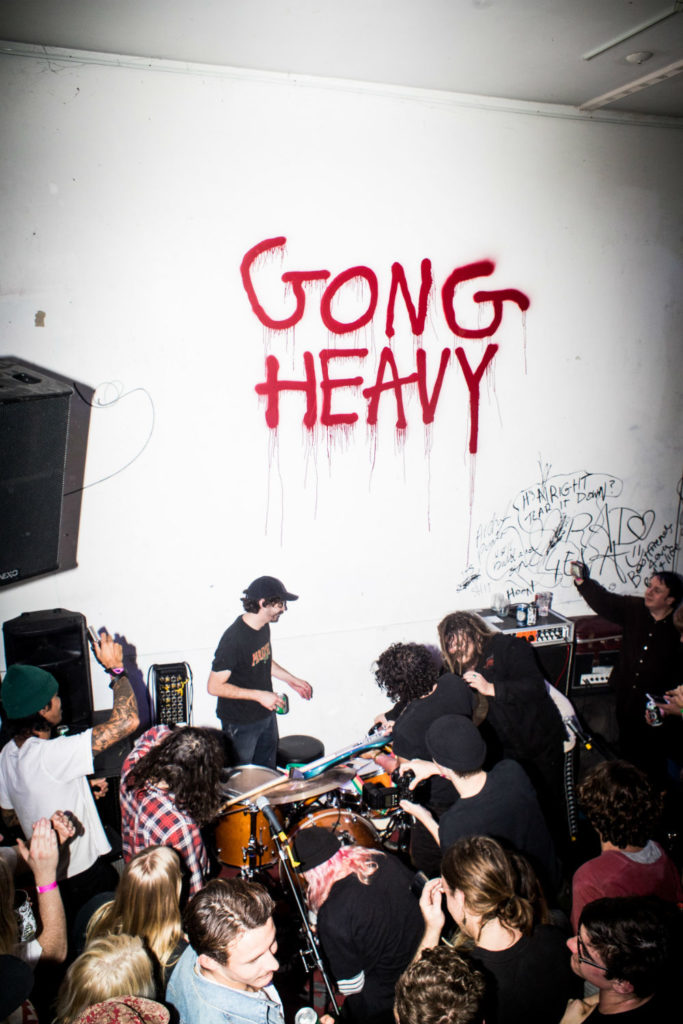 Luke Spook of The Pinheads
I think I saw one of my first gigs that wasn't at a youth centre at Yours & Owls Bar, before it became Rad Bar, at 16 or 17 years old with a longneck hidden in my pants. I understood almost instantly it was the central hub for an important community of artists, musicians, freaks, groovers and general weirdos.
It was a place you could go without having to worry about getting coward punched or shouted at for the clothes you were wearing, the kind of place The Gong was lacking before it opened its doors and the kind of place that will be missed sorely by anyone that understood its importance.
I eventually played my second ever gig at Rad (first paid one) in The Pinheads, which was the first of many shows over the few precious years it was around. We could barely play, the mics became unplugged over and over and we spent most of the time rolling around on the ground, but once we finished we were met with surprisingly supportive applause from the few people that were still watching, many of the same people who kept coming every time we played since then.
I think it's because the type of people who went to Rad weren't going to see technical perfection or huge productions; they went to see (and partake in) fun, and Rad created the most comfortably perfect environment for those kinds of freakazoids (me included). If Rad wasn't around to let us play night after night, allowing us to be as crazy as we wanted, I think we mightn't have ever stuck around- or played a second gig at all.
https://www.youtube.com/watch?v=qyti4iQmV1I
Hanney – Patron
This bar personally gave me employment, entertainment, friendships and relationships along with a swag of crazy, rock n roll stories. It honestly gave me some of the best times of my life. I don't think you can overstate the impact this venue had on the community. Wollongong was in a really dark place for live music before it opened, and this little bar became a shining beacon of hope.
Bands from all over the country had somewhere to play again. Local bands once more had somewhere they could start their careers. Some of them have gone on to national airplay, amazing records and huge gigs at some of Australia's premier venues and festivals. This place has literally spawned a music festival and record label.
How much of this would not have happened if some crazy guys didn't start a bar and push live music through pure passion?
And we got to watch them all play in a little bar, full of soul in the most intimate of settings with 60 other excited local punters. I felt lucky to have been a part of it and it will be missed greatly.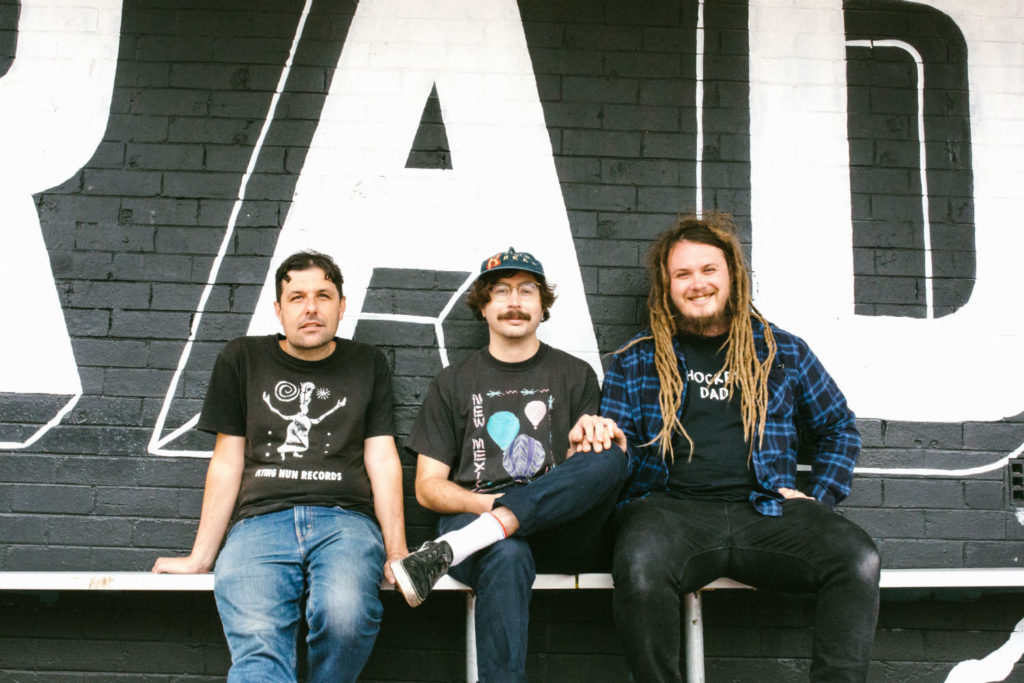 Totally Unicorn – Band
We're no longer locals and haven't been for a few years but Rad was always a must stop for any tour we do. It's one of the few floor show type venues that maintained its DIY heart and soul throughout its years. For us, that's why it was always such a great place to play. People would turn up any night of the week and bring the party. Every single time.
It's that strong community ethos that made Rad rad! There is no doubt of the impact its absence will have on the 'Gong and greatest coastal communities. In saying that, said communities are resilient as hell and we wouldn't be surprised to see a new venue rise from Rad's ashes. Fingers crossed.
Ann Martin – Labor Councillor – Wollongong City Council
The Rad Bar may have been small, but its impact has been way oversized for its intimate floor plate. In its short life it has operated as a much loved venue to so many bands, that it has forged itself into the local culture in the way the Oxford had done over many more years of operation, and Tsunami did in the 80s- as a place where good music reigned.
With the calling card and the booking expertise of the Yours and Owls team, the Rad Bar has been an icon of contemporary music, with all its edginess, infamous toilets, and shoulder hugging closeness. The loss of the Rad Bar is a blow to the local live music scene in Wollongong. Hopefully, it will re-emerge into a new venue close to the centre of Wollongong, and hopefully too the bands who have played there will find new venues and opportunities to play and entertain Wollongong music lovers in the interim until the Rad Bar comes back for another set.
Gone, but not lost, small but not unimportant, and wonderfully – loud. Where music making, listening and moving was fun and real.
Dan Radburn – Owner of Rad Bar
I just feel very lucky and proud to have been part of something that meant so much to so many people. The music scene is exploding in Wollongong right now and I'm excited for the next chapter.
Final release tickets to Yours & Owls Festival are stilll availabe right here.