Rackett are all revved up and ready to go with their latest EP, I Please Myself
One of Sydney's hardest working acts, it seems like you can't turn a corner around town without bumping into a poster with Rackett sprawled all over it. Catch them live and you can understand why they're in such hot demand; wild shows, tight musicianship and an impressive riff-to-song ratio, have seen people flocking to see them up and down the East Coast since the release of their 2017 debut EP, Ready Or Not.
Not content on hitting the beach for summer, the gang were back in the studio recently to record their sophomore EP with producer by Dave Hammer. I Please Myself is four speedy tracks with plenty of trademark Rackett cheek, memorable lines, and punchy hooks that will be running around in your head for days.
Having spent the past 18 months touring the country, I Please Myself was written all over. "'Please Myself' was written in Denham, Australia (population 607) in the middle of an extreme isolating heat wave," singer Bec Callander says. "'Tried to Quit' was written in Melbourne during a nomadic, punk period of my life which mostly consisted of piss-ups and jams in Drunk Mum's shed, 'Kiss it Better' was written when I ran away with my lover, driving without a destination to Rihanna's 'Anti' album and 'FU' was written during a tumultuous period the band faced a few years back."
Smashing out the tunes in a matter of days, the group had to be efficient with time when in the studio, but as you can see from the BTS video and pics below, there was no shortage of laughs as they worked away.
https://www.youtube.com/watch?v=5lH-_3FKnWo&feature=youtu.be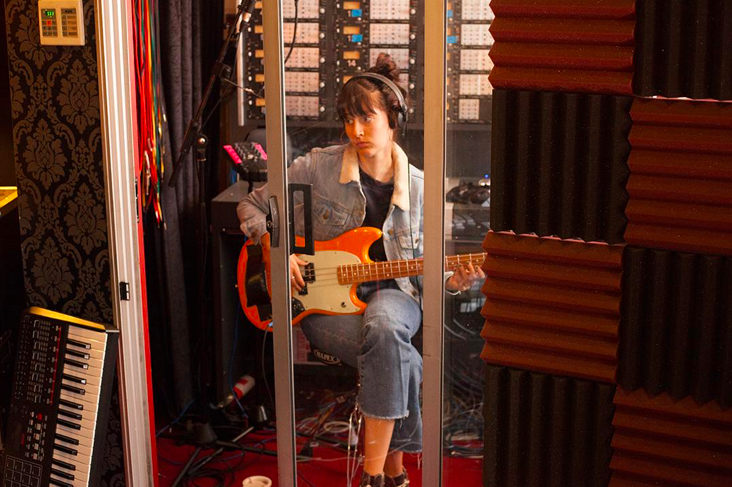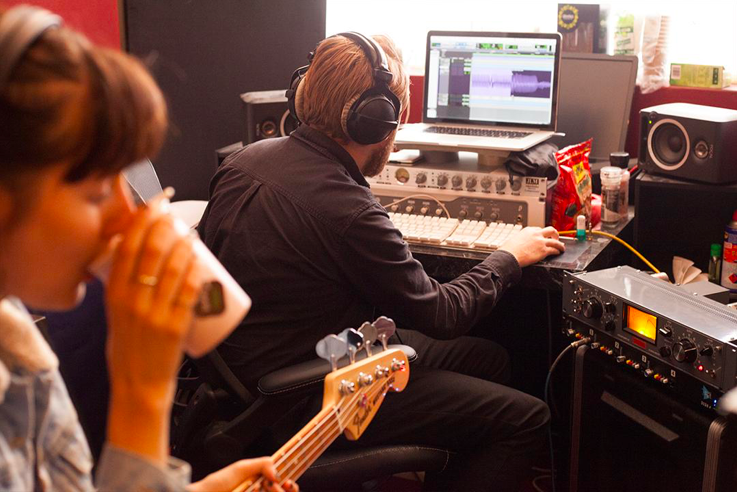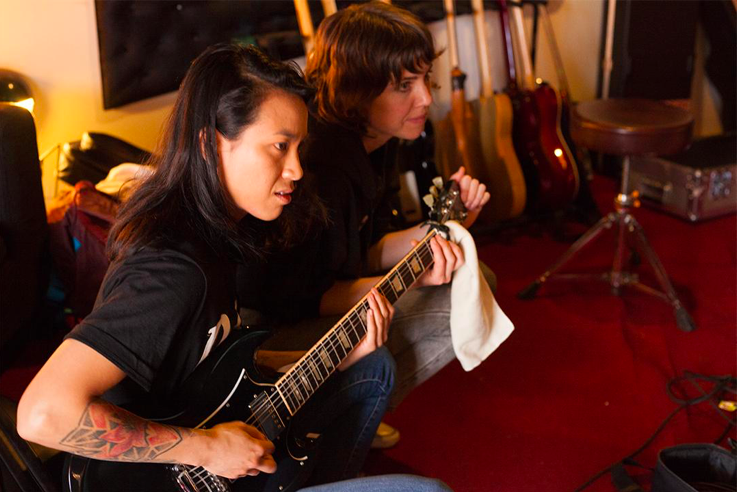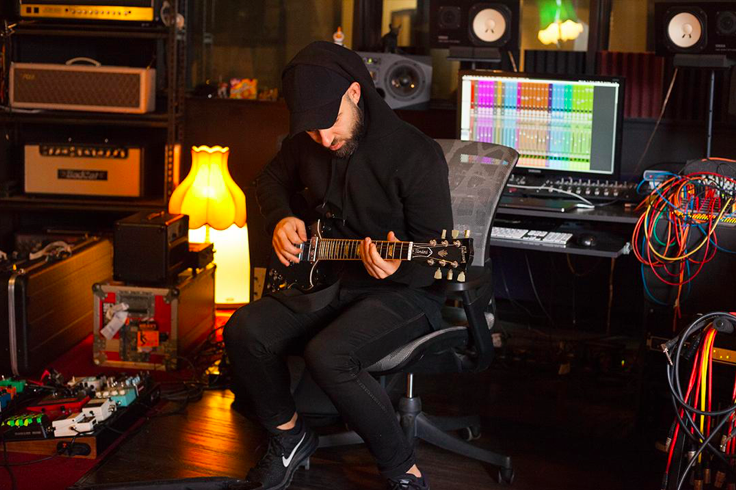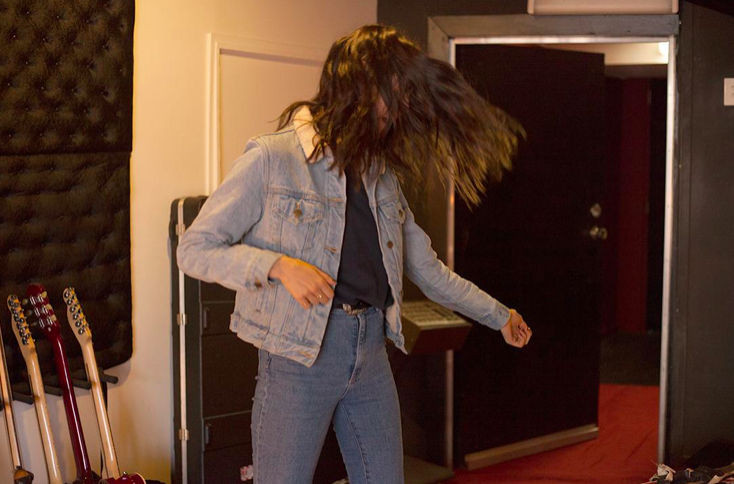 Catch Rackett at their EP launch next Tuesday at Cobra Club (info here).