Words by Christopher Kevin Au // Images by Jack Bennett
The man, the myth, the legend.
Over the past few years, Aaron Girgis has earned a reputation as a one-man wrecking ball, dominating the Australian music scene with his supreme skills as the manager for Skegss, Tyde Levi and James Crooks.
Emerging from humble beginnings in Cronulla, Girgis has also established creative hub Space 44 and Sounds of the Suburbs festival, both of which have become staples for Sydney's southern region. It's no wonder that Girgis is recognised as a man of the people and a local celebrity at Sutherland station, where he earned a nickname that rings true to this very day: The Egyptian Tour Management Mogul.
Now crowned by the streets as Cronulla's proudest export since David Peachey or Andrew Ettingshausen, there are absolutely no signs of slowing down for Girgis. After several emails and conference calls, we were able to secure an exclusive photoshoot and interview with the man himself, and he traveled to LWA headquarters in the Eastern Suburbs via Uber Black in typically luxurious fashion.
See the images below and read some gems of wisdom from Girgis, who also gave us the exclusive scoop on his master plan for Sounds of the Suburbs in 2017:

So what do you actually do? Take us through a regular day in the life of the Girgis.
I get asked this so much. I don't even know, it's like you do all of these little things all day that end up keeping you busy, then you're like "What did I end up doing all day?" I just tell people I didn't do much, but I do work hard, I promise.
A normal day with me is calling all my buddies from bed asking what they are doing today. Most them are working 9-5 jobs – shout out to Jack Bennett who doesn't – so I don't know why I keeping calling them. Then I'll go into Space 44, I have my office set up there. It's dope as fuck and one block from the beach, so me and my dog Misty always hang out and do stuff.
How did you get into the music management side of things?
I guess I got into the management side of things from my brother, he manages heaps of people like Chance Waters and Simone Giertz, The Queen Of Shitty Robots. She does the coolest videos, I want to meet her one day – when I do, I promise I'll take Dave (Gang Of Youths) so we can both stare and listen to her talk about robots.
Before that, I was always doing events – me and my business partner Jack (Space 44, Sounds Of The Suburbs) used to throw illegal bush parties when we were like 17/18, and we would only play Greatest Hits on vinyl. It was so funny, the cops would come to shut it down and then realised it was all Greatest Hits music and good times. They didn't know what to do.
We started throwing music gigs at Space 44 and people would always ask me to manage them, but I don't know, it just didn't feel right. Then I met Skegss on the Goldy and they were the best dudes ever, so i was like "Do you guys want to play our festival? I also want to manage you."

How do you go from managing a bunch of loose pissheads like Skegss to an underage vlogger like Tyde? What different approaches do you have to take to fulfill the artists vision?
Where do you even start? It's definitely different being on the road. On one hand you got Skegss who wake up with a beer in their hand, on the other you have Tyde who is 16, so he normally goes shopping and spends heaps of money. He always buys the best shit though, money buys happiness I reckon! Also taking Tyde out to eat and watching his food come out is the best thing ever, he loves food – it's always like Christmas to him. Then you have James Crooks who I look after, and holy crap I have never seen someone work so hard. He always has the gas on and he makes me look like an idiot sometimes, I can't keep up with him. It's so sick.
So you managed to score a free trip to Brazil with Skegss earlier this year. How did Brazilians react to the presence of the Girgis?
Yeah, best trip ever! But that was weird, they emailed us asking if we want to come over to Brazil and play some shows, saying that they've toured Mac DeMarco, Thee Oh Sees and all these other bands. We tried to Google them and nothing was really coming up. Then Ben was like, "If they book our tickets and we rock up and its all fake, who cares, we got free tickets to Brazil!" So we locked it in and it turns out that it was the best tour ever. The first show was this free one at a shop and spilled out onto the street, like 500 people there, it was crazy.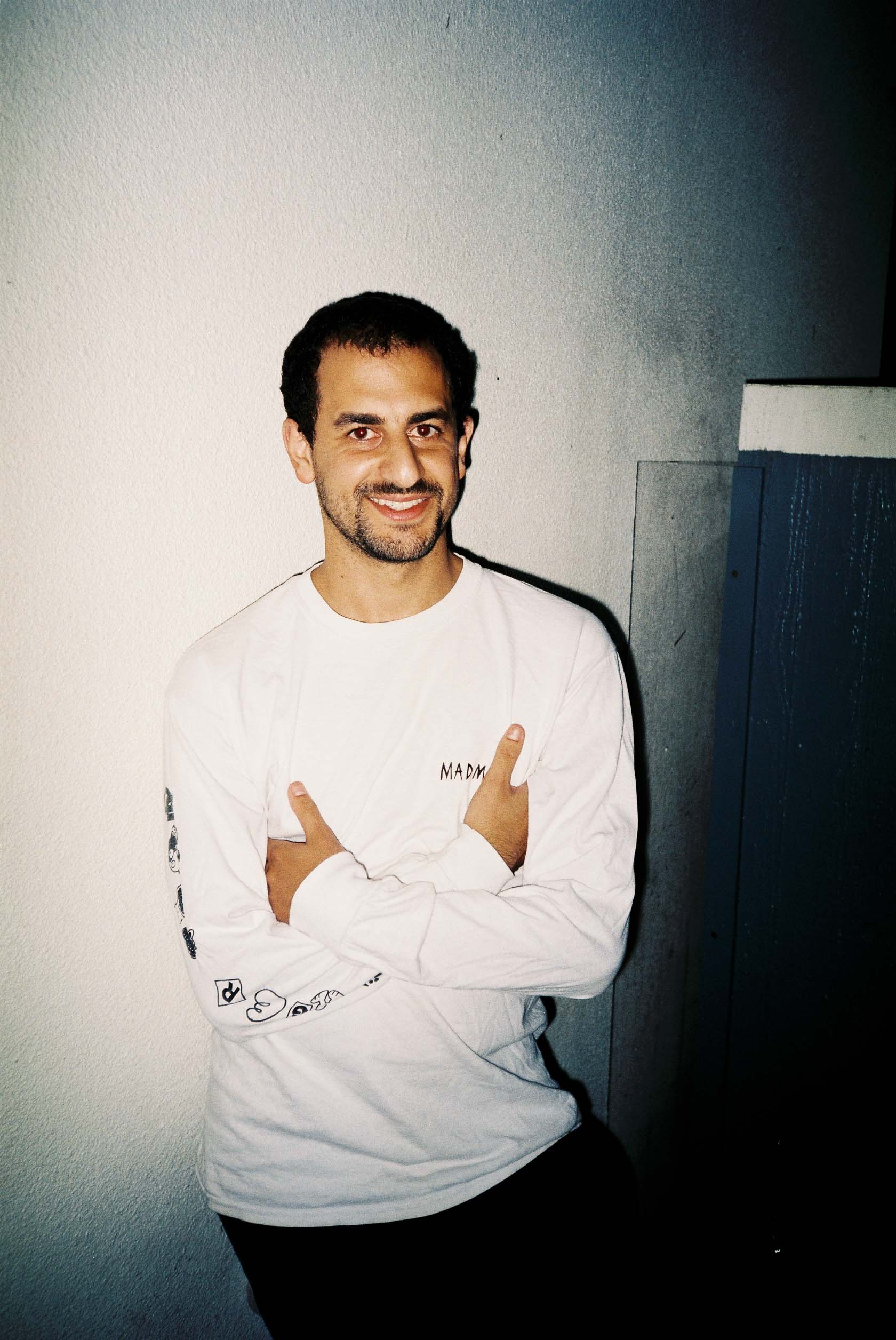 What are some of the benefits of being the Egyptian Tour Management Mogul that regular plebs don't get to experience?
I'll let the pictures do the talking.
Sounds of the Suburbs sold out for the first time this year. That must have been a proud moment for you. What were some of the highlights this year?

The highlight of this year was that we were allowed to do it. That's pretty crazy. Not a lot of people would be able to do it – imagine going to your local council and being like "Hey, we want to throw a festival." We were like 20 years old at the time. They were like, "Yeah sweet, you can do it." We were like "Fuck, well we better learn how to do it." It's cool that all the bands come, but opening the doors every year – that's my highlight. We've fully done it, people are here and that's a massive trip.

What are plans for Sounds of the Suburbs in 2017?
We're going to move interstate. We're going to have two festivals in Australia, one in Cronulla and one somewhere else. We should have the site locked in over the next couple of weeks, and we'll probably announce it by the end of the year.
What do you think about Australia's festival scene moving heavily towards boutique events?
I think it's in a really good spot, but there's a lot of boutique festivals that are failing. Just because you open a small festival, and brand it as boutique, that doesn't mean your booking the right line-up or understand your customer. The big festival model still works – Field Day, Splendour, Falls, Laneway – all those big festivals are still working because they understand what product they need to deliver. I think the ones that did fail lost track of that. The good boutique festivals are succeeding because they have long-term vision and don't want to expand too big. Yours & Owls, King St Crawl, they're smashing it.

We heard that you were going to tour Trinidad James at one point. Is that still happening?
I got close! I wanted him out, I was talking to his manager and then there were just no more emails. I would love to have him on Sounds of the Suburbs. I don't know what happened. I was going skitz. I reckon I dropped 10 to 15 emails once he stopped replying.
What do you think is the biggest misconception people have about The Shire?
Everything. Here's the funniest misconception – every night I go out, someone says "Oh, you've come all the way from the Shire?" It's 40 minutes on the train. It's quicker than coming from Bondi at peak hour. People think it's in the middle of nowhere, it's literally 40 minutes from Sutherland station to Central. People are more than welcome to visit. People won't even come to Sounds of the Suburbs because they think it's too far.
Any last words for the fans?
Nothing's for free, work hard and secure the bag. All gold everything.