Images via FITZTWINZ //
FITZTWINZ'S 'SEARCH THRU TIME' is the perfect dancefloor anthem…
If you haven't heard of FITZTWINZ, strap yourself in. Identical twins hailing from the South West of Sydney, Australia, whose roots extend to Ethiopia, they've been making waves in a big way with their first single, 'Summertime Vibes'. Now the duo are releasing their second track, 'SEARCH THRU TIME', along with a sleek, decade-bending video shot in Bali.
Building on their insanely feel-good blend of hip-hop and pop, 'SEARCH THRU TIME' cranks up the tempo with a thumping four-on-the-floor beat, thick bass and auto-tune-saturated vocals – ingredients sure to make it an instantaneous favourite on club dancefloors in Australia and around the world.
https://www.youtube.com/watch?v=bbf1-GfZH1o&ab_channel=FITZTWINZ
Accompanied by a video made by Kreezy Visions and director Rowell Jauco, the visuals see the twins transported to 1930s Pennsylvania, Tokyo in 2222 and California in 1985, before finally arriving in present-day Bali – complete with '80s inspired, Back To The Future-style graphics.
Speaking on the track, the pair described: "In this single we wanted to illustrate to our audience the FITZTWINZ journey in the pursuit of our own happiness as a collective."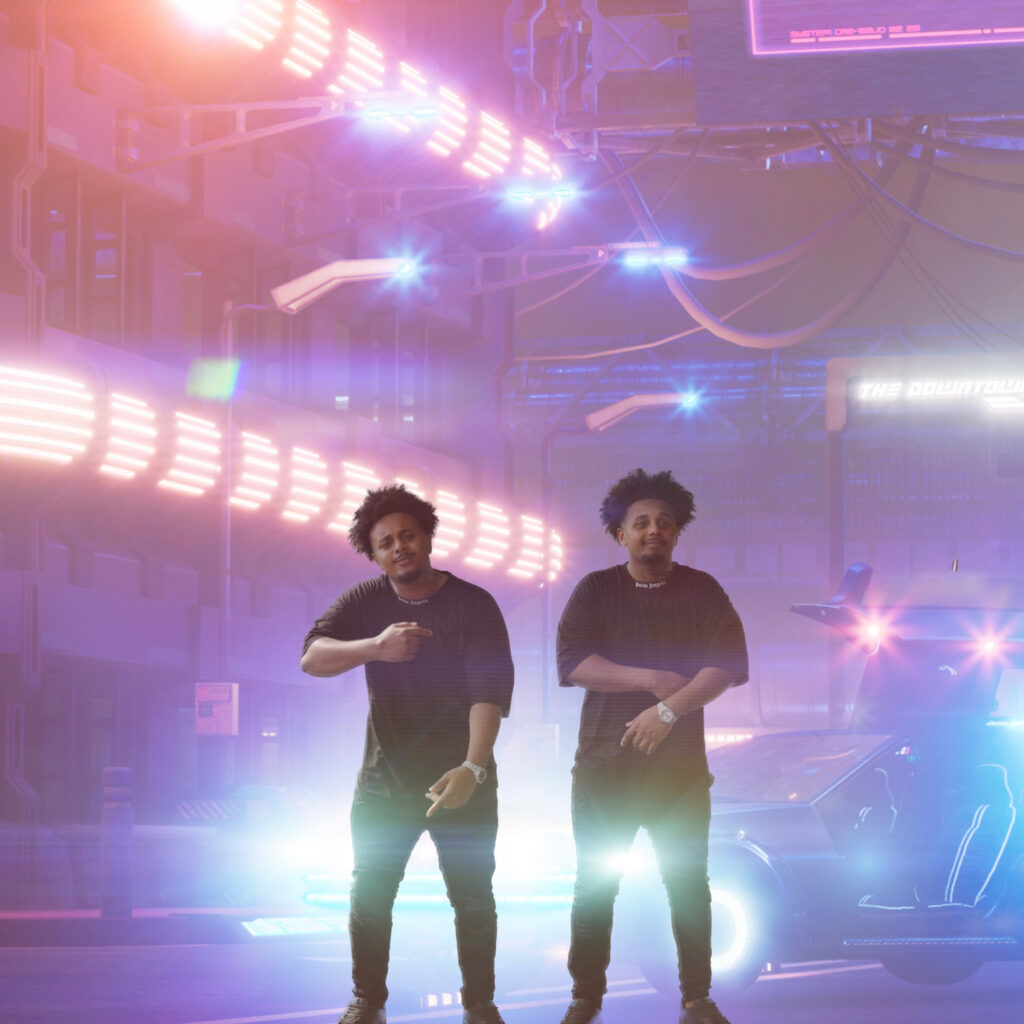 "We will search the stars and prolific time eras in modern culture to depict the extent of our search for this happiness and we invite you as a listener to come on board and journey with us on this cataclysmic experience. We are so excited to return and continually be the market disruption the industry needs."
Waste no time wrapping your eyes and ears around this latest drop, because you're sure to be hearing a lot more from FITZTWINZ.
Grab your copy of 'SEARCH THRU TIME' here.