FRIDAY, SEPTEMBER 16
ELLIS ISLAND @ PLAN B SMALL CLUB
WHO: HELENA ELLIS, SHANTAN WANTAN ICHIBAN, FLEX MAMI, RICO PACINO
COST: $11 RIGHT HERE // MORE INFO HERE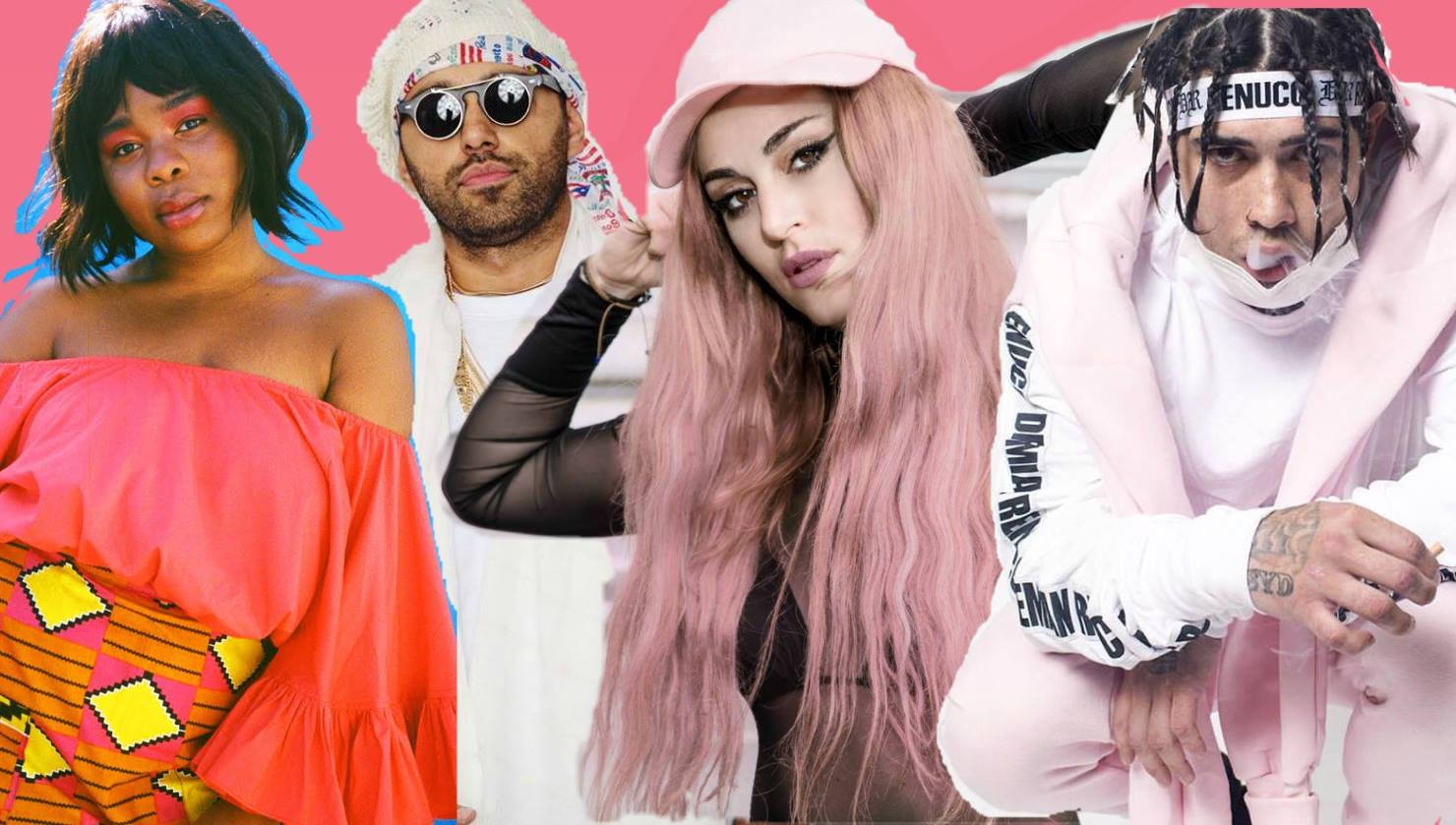 Sydney mainstay DJ Helena Ellis is launching her new monthly night at Plan B Small Club, the aptly-titled Ellis Island! For the inaugral edition she's recruited Sidechains' FlexMami and Triple J's Shantan Wantan Ichiban, while Rico Pacino will be jumping in for emcee duties. They're promising everything from old-school classics and contemporary bangers for the hip-hop night, so head here if you're looking to get on the turn up. P.S. Helena Ellis once opened for God himself aka Nelly. Huge.
TCSS PRESENTS 'A TRIP TO THE MOON' @ THE LORD GLADSTONE
WHO: THE RUMINATERS,THIRD EYE STIMULI
COST: FREE WITH RSVP // MORE INFO HERE

TCSS are a local surf label with a heavy art emphasis, so it makes sense that they're throwing an exhibition/gig/party called 'A Trip To The Moon' that'll delight all of the senses, with help from indie label The Sunball Machine. Downstairs at The Gladdy you'll be able to treat your earholes to tunes from The Ruminaters in all of their live glory, plus Third Eye Stimuli on the decks. Upstairs at Good Space gallery, feast your eyeballs on artworks from Simon Perini, Kentaro Yoshida and many more!
SETTINGS @ DISTRICT 01
WHO: JORDVN, TOMMY, ELLA BABY BLUE, TIPO PACKMAN
COST: FREE // MORE INFO HERE

SETTINGS are throwing their first party at District 01, and re remaining intentionally elusive about it. We're not quite sure what to expect, other than the fact that it's BYO and we'll be bringing a couple of tinnies along. The lineup consists of Sydneysiders JORDVN, Tommy, Tipo Packman and jewellery queen Ella Baby Blue – and if the sets we've witnessed from these selectors is anything to go by, there's going to be a lot of yelling and possibly a lot of Travis Scott bangers involved. Read our interview with the SETTINGS crew here.
SATURDAY, SEPTEMBER 17
DEFQON.1 @ SYDNEY INETRNATIONAL REGATTA CENTRE
WHO: TONESHIFTERZ, HYDRAULIX, THE AUSSIE ELITE, GUNZ FOR HIRE & MORE
COST: $180 RIGHT HERE // MORE INFO HERE

The monster of all Australian festivals, Defqon.1 is taking over Western Sydney with assertion this weekend, bringing hard dance fans world-class acts and a production set-up that'll blow your brains out. We're lacing up our Air Maxes and attending the event, so stay tuned to LWA for the ~exclusive~ review next week. This one should be quite large and apparently you can ride a jet ski there? Lord have mercy, dreams do come true.
SUNDAY, SEPTEMBER 18
GLOBAL RIDDIM @ THE LORD GLADSTONE
WHO: MATKA, G COO, LUEN, CATLYF, ELLA MAXIMILLION
COST: FREE // MORE INFO HERE

Honey Club selector Matka is bringing a worldly Sunday Session to The Lord Gladstone this Sunday, with the first ever Global Riddim party taking place as we head into the warmer weather. Afrobeat, dancehall, worldbeat, reggaeton and hip-hop – all music that'll make you swing your hips like nobody's watching. With a beer garden and plenty of burgers to cure your Defqon.1 hangover, this one is looking mighty tempting this weekend! Honey Club colleague G Coo will be spinning alongside Luen, Catlyf and the ever-versatile Ella Maximillion.