Interview & images by Scotty Bruce // 
We catch up with the multi-hyphenated artist for a quick chat in Bali…
Swedish born Thess Fischer is a woman of many talents. International DJ, Streamer, model, influencer, and producer, she's racked up a list of accomplishments most would only dream of.
As of late, however, she's become one of the most in-demand female DJs in Indonesia, following her relocating to Bali. It's resulted in her playing her unique brand of tribal-inspired house at numerous clubs across across her new home while copping residences at OMNIA, Café Del Mar and Boho Club. Add the fact that she's got an original song out in 'Always Forever' and has almost 50,000 followers on Twitch, and you'd be hard pressed to find a bigger hustler in the Indonesian music scene. 
We caught up with Thess to get the deets on her debut single 'Always Forever', Bali life and her DJ journey. Check it below.
You've been working the DJ scene in Bali since 2019. Was this move to Indonesia to pursue your DJ career, or simply a sea change?
I did move to ball to kick off my DJ career, but its a funny story how I ended up here. I was living in London before and wanted to start there but I was too distracted. Then I had a bad accident with my foot which left me super miserable and reflective.
I had a friend in Bali that told me to come get away for a bit. On that holiday I was asked to play at a venue that was very popular in Bali, it went really well and they told me if I would move here they would offer me to play every week. So the choice was simple, I said yes and went back to London packed up my stuff and told everyone I was moving to Bali! I've now lived here almost 5 years!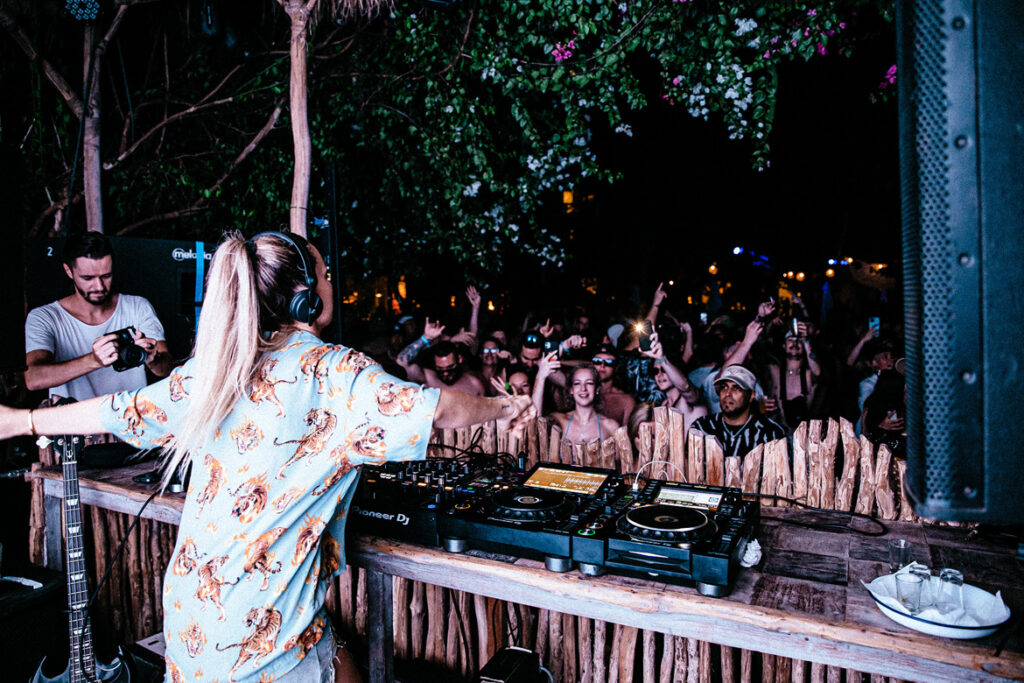 As a DJ, what's unique about Bali in terms of crowds and venues?
What I love most about Bali is that there are both beach clubs & night clubs here. I love to be able to mix between both. There are also many new venues opening up now that the tourism is back and people from all over the world come to visit Bali so you meet many interesting
people.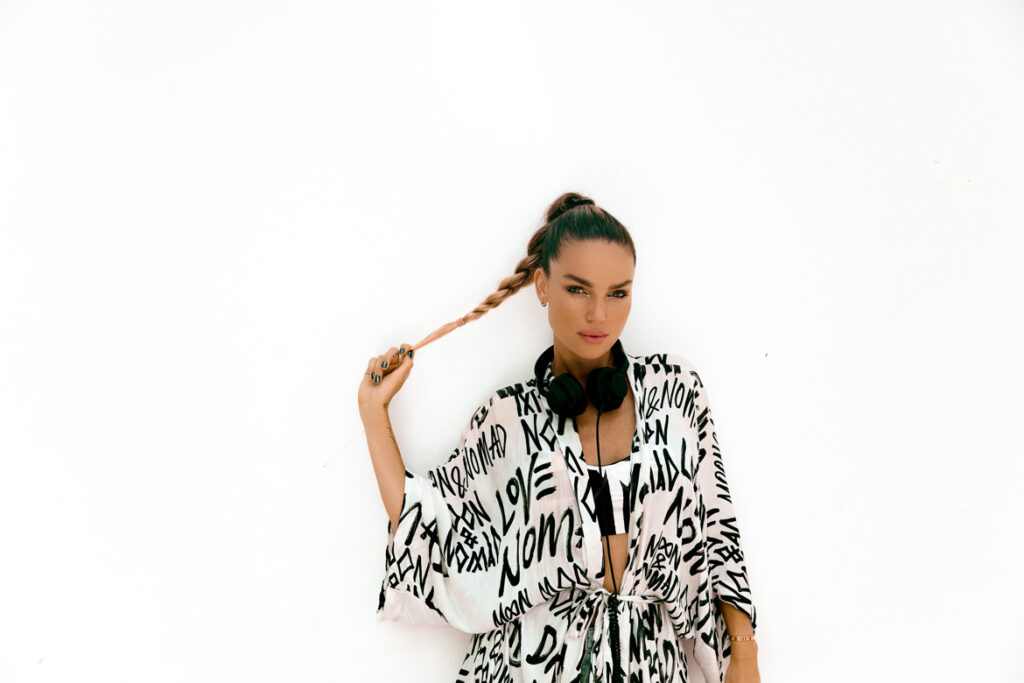 You're also quite popular on Twitch. Can you give an overview of how you came to joining the platform, and what you enjoy most about it?
It was during COVID when all clubs shut down in Bali. I was panicking and had no idea what I was gonna do. Then my friend Echa told me to check out Twitch and so I did but at the time it was mainly gaming streams.
But after some convincing I signed up and did my first proper livestream on 1 April. It was the best decision cause I've gained an incredible community we call Thesslandia.
Is there any surprising aspect of Twitch that's more enjoyable than a live DJ set?
I love that I can play whatever I want whenever I want for as long as I want. There are no rules. I love to get experimental with genres on streams and also try new things, like playing with new FX and acapellas because If I fail I know my community will be there and laugh it off with me. That's my favourite thing about the platform, the positive vibe and support.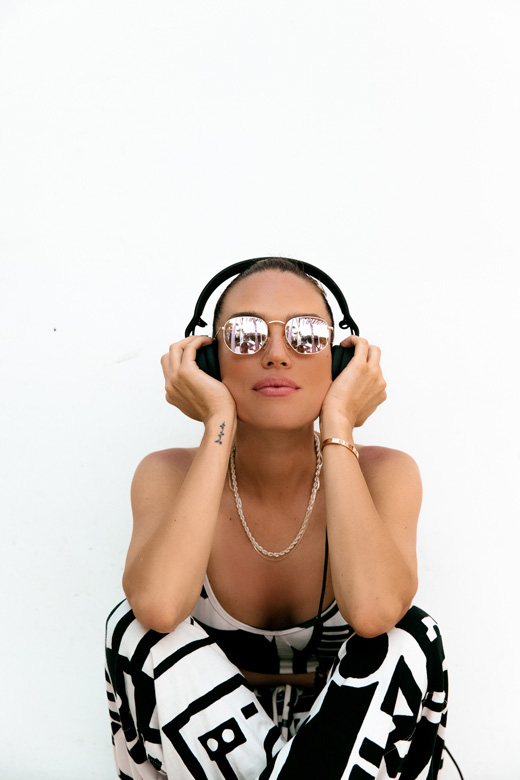 You've played at both intimate and large venues. What do you enjoy about each?
I enjoy both but to be honest it is more fun with bigger venues and more people. I love to get the dance floor going crazy and I've been lucky to play at some incredible venues like Omnia (now Savaya) Café del Mar, Atlas Beachclub and W.
You've described your sound "afro" and "tribal". What is it that drew you to this particular house music sound?
It was a cool story how I converted from only listening to Hiphop & R&B to making the transition. I was at a party sober in London and saw Solomun play and he dropped the track "Canoa" and something happened inside me.
It was so groovy similar like hiphop and R&B and I felt high from the music I had just discovered that I stayed up until 8am in the morning when everyone else was at the after parties and discovered this genre of house music. It was a magical moment.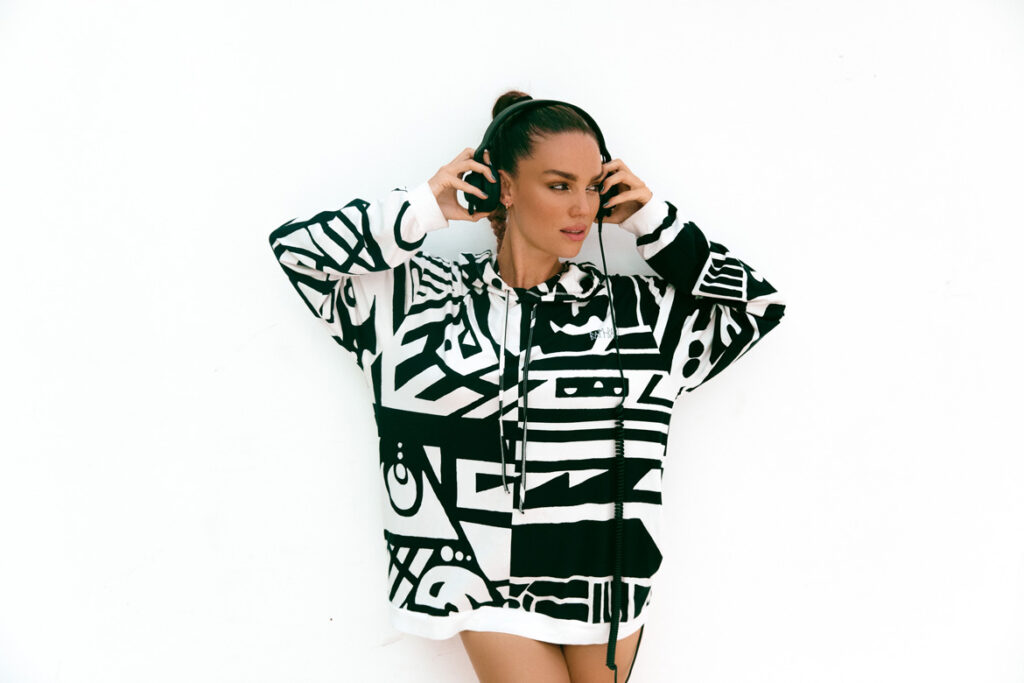 You're also a resident DJ at a few venues. How do you ensure that you're changing up your set, sound and tracklist between each regular show/audience?
I have my favourite tracks that people connect me with but I always chase new music especially unofficial tracks like bootlegs that no one can Shazam. There are so many great tracks on sites like Soundcloud and Youtube channels. I prefer that more than looking at what's popular on Beaport. It will make you stand out more.
You released your debut track 'Always Forever earlier this year. Can you give an overview of how the song originated, and the process of creating it?
It was a dream come true to release my own music! It's something I've been wanting to do long before my DJ career. 'Always Forever' was a dedication to my Twitch family for being there for me through the whole Covid situation. It's my 'Thank You' song to them. I released it on my own label SEEING IN COLORS and it has since hit over 100K streams on Spotify within 5 months!
https://www.youtube.com/watch?v=PzJ6leVQHno
Any DJs you've been watching recently that you think we should keep an eye on, too?
I love Carlita and the set she played at Cercle. I'm also a big fan of Sebastien Leger, his productions are so unique and Menabelle was my most played track during zU2U on my livestreams!
What's an aspect about being a working DJ that would surprise people? Any tips for aspiring DJs who are looking to start out?
That it's A LOT of hard work, late nights, admin work. You need to wear many hats, push your social media content, network, create good content, find new music and on it goes.
love music and it s what s been pushing me through when its been tough. I'm so grateful were it has taken me and I can't wait to release more music and see where thins will be in a few years.