Looks like Lil Nas is finally getting that collab…
Continuing their 2022 resurgence into the mainstream, beloved childrens group The Wiggles have just been announced as the latest addition to the Falls 2022/2023 lineup, where they'll be joining the likes of Arctic Monkeys, Peggy Gou and self-confessed Wiggles fan Lil Nas X.
The latter of the three headliners has recently been extremely vocal about his love for the 'Fruit Salad' hitmakers, taking to Twitter to explain his desire for The Wiggles to co-headline his Aussie tour with him. It seems one may only ask to receive.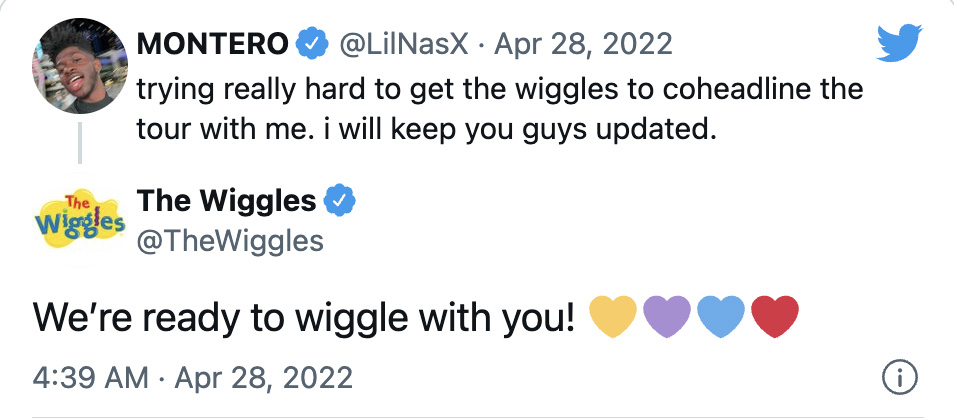 And to top things off, the OG Wiggles lineup will be the one to take to the stage at Falls Festival, with Anthony Field, Murray Cook, Jeff Fatt and Greg Page all set to reunite on stage. Among their many original hits, they're also set to debut their ReWiggled double album while giving their Hot 100 winning Like A Version of 'Elephant' a rinse.
https://www.youtube.com/watch?v=a13WnqsRc5g
It's a pretty solid lineup right? Luckily, tickets went on sale just this morning. You can cop them here. Check the rest of the Falls Festival lineup below.