Images and words by James Simpson
Camden boys The Rubens got their steamy, mango-filled North QLD tour under way over the Australia Day weekend, alongside their hometown mates The Dardi Shades.
We hopped on a plane and road tripped across Townsville to Gladstone for a handful of sold out shows and some mental times. Here's a little peek at their tour diary below: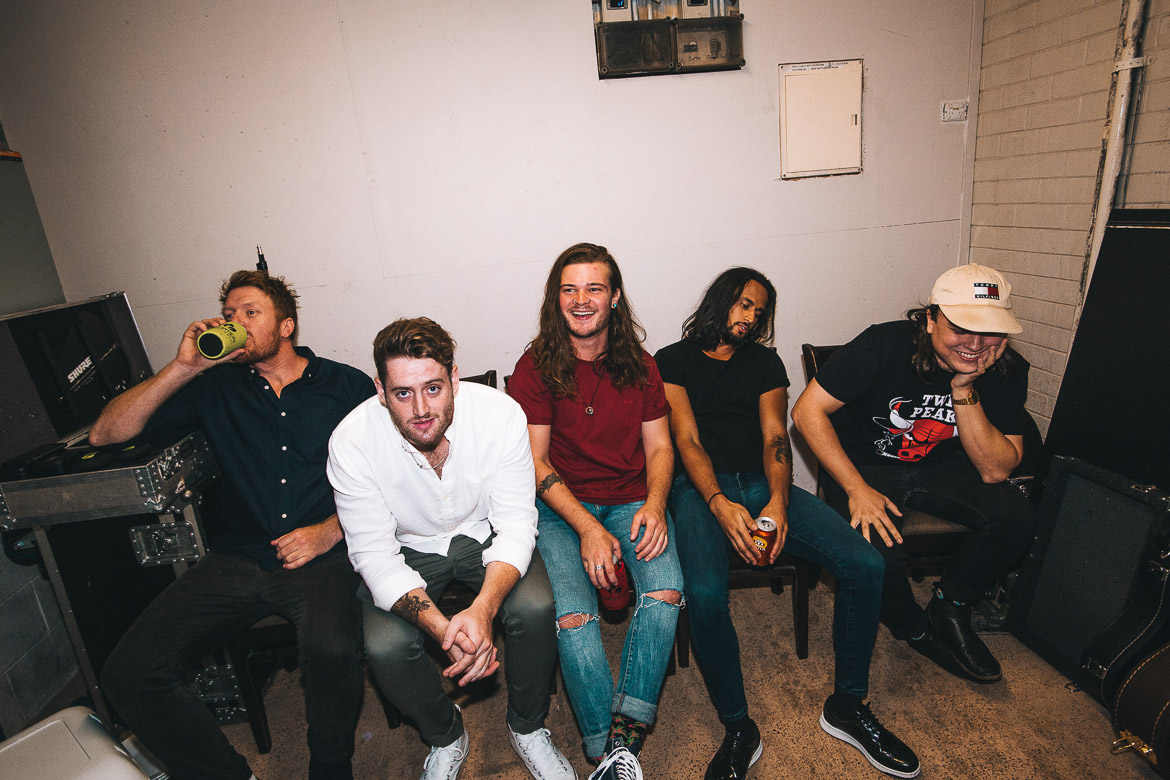 The Dardi Babes, hanging in the green room before their first live show of The Rubens North QLD tour.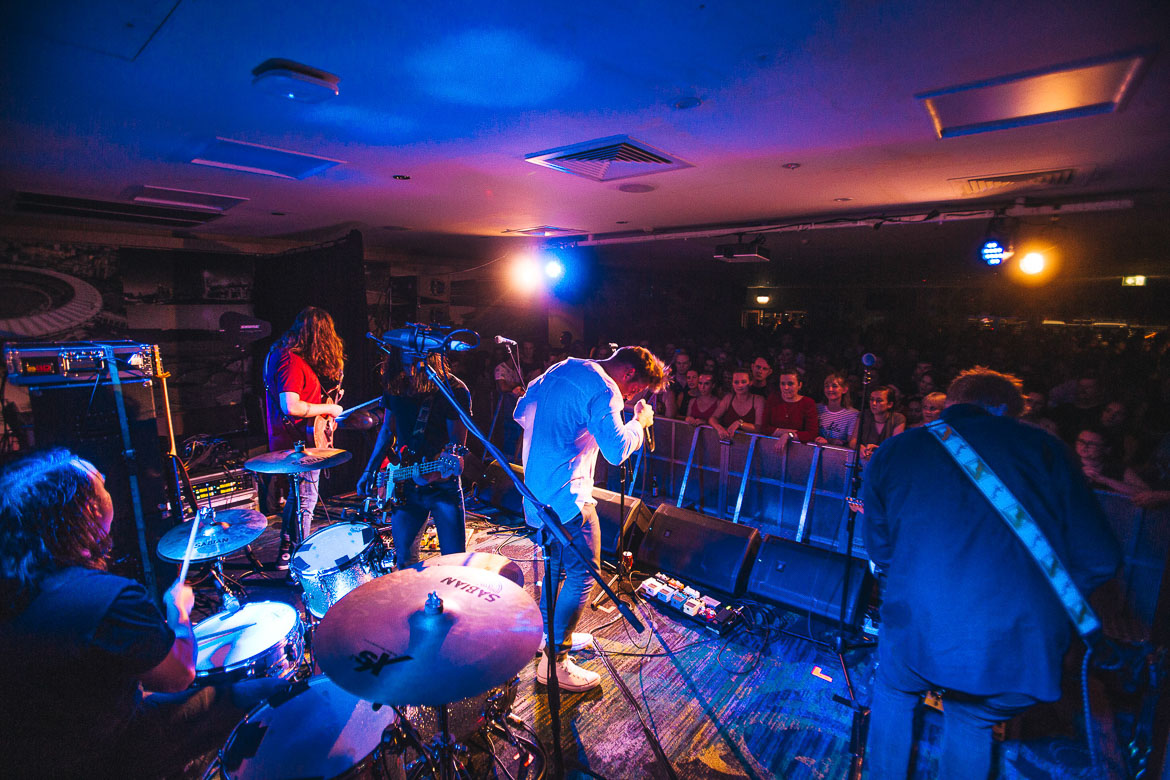 A Packed out Dalrymple Hotel in Townsville watch as the boys from Camden throw down some flames with their hit track 'Bullets.'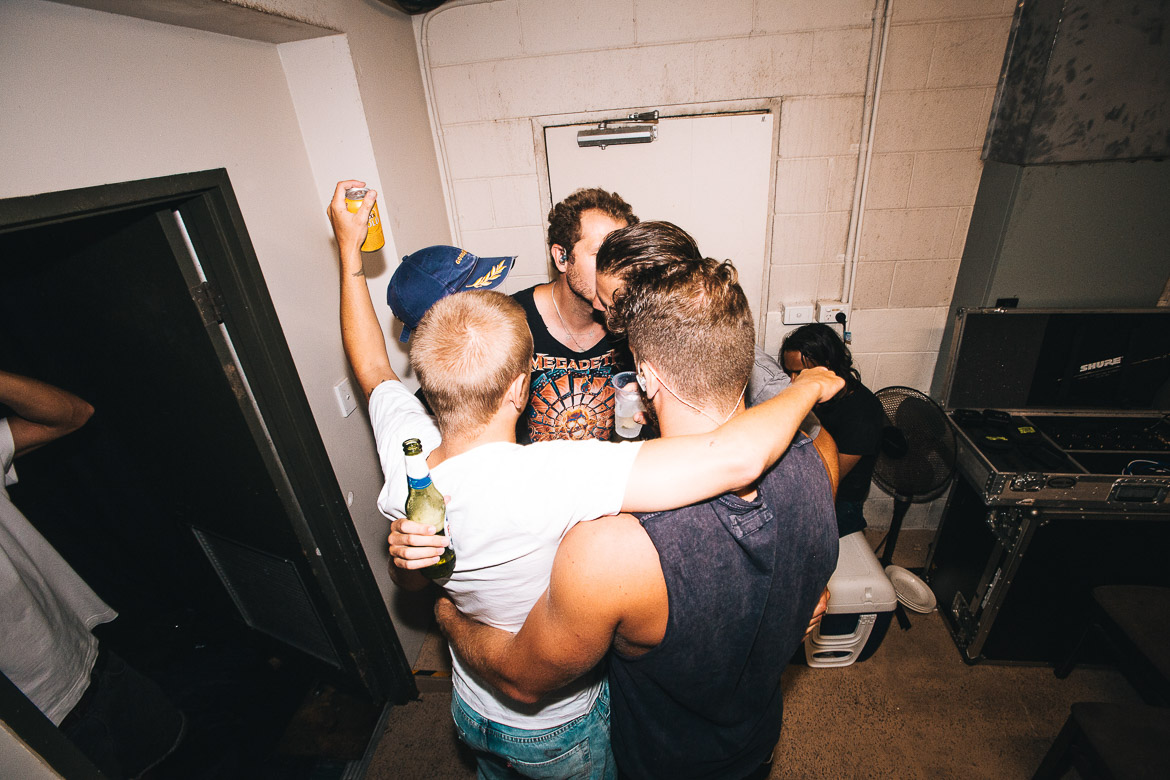 Kisses, huddles and mangoes as The Rubens prepare to hit the stage for the first time.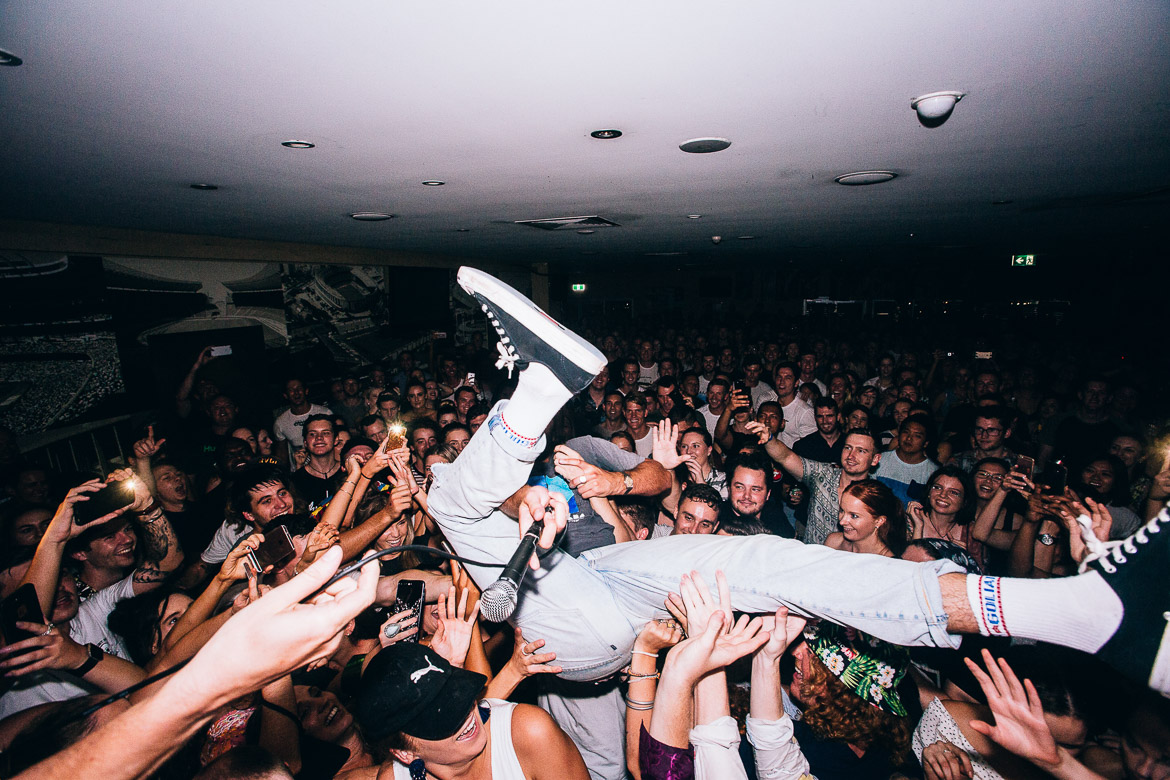 Sam legitimately cuts loose as he gets lost in a sea of punters.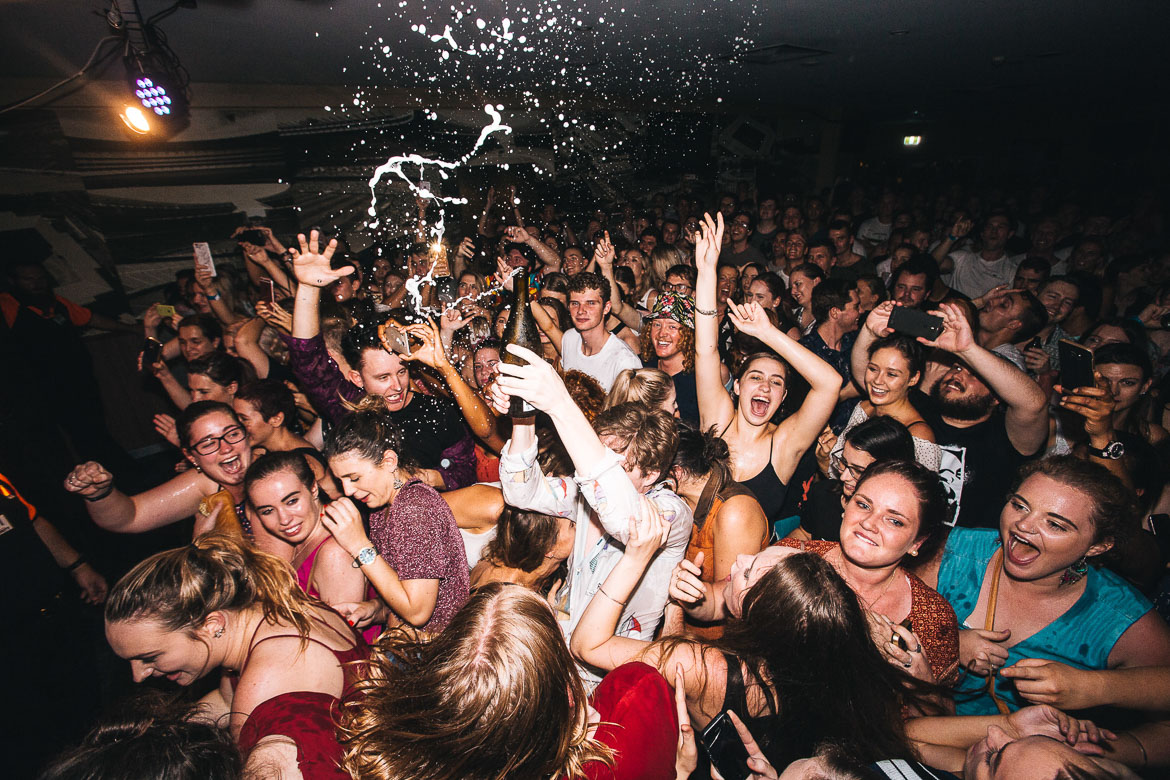 Celebratory champaign showers. Cheers for putting that one on your rider boys!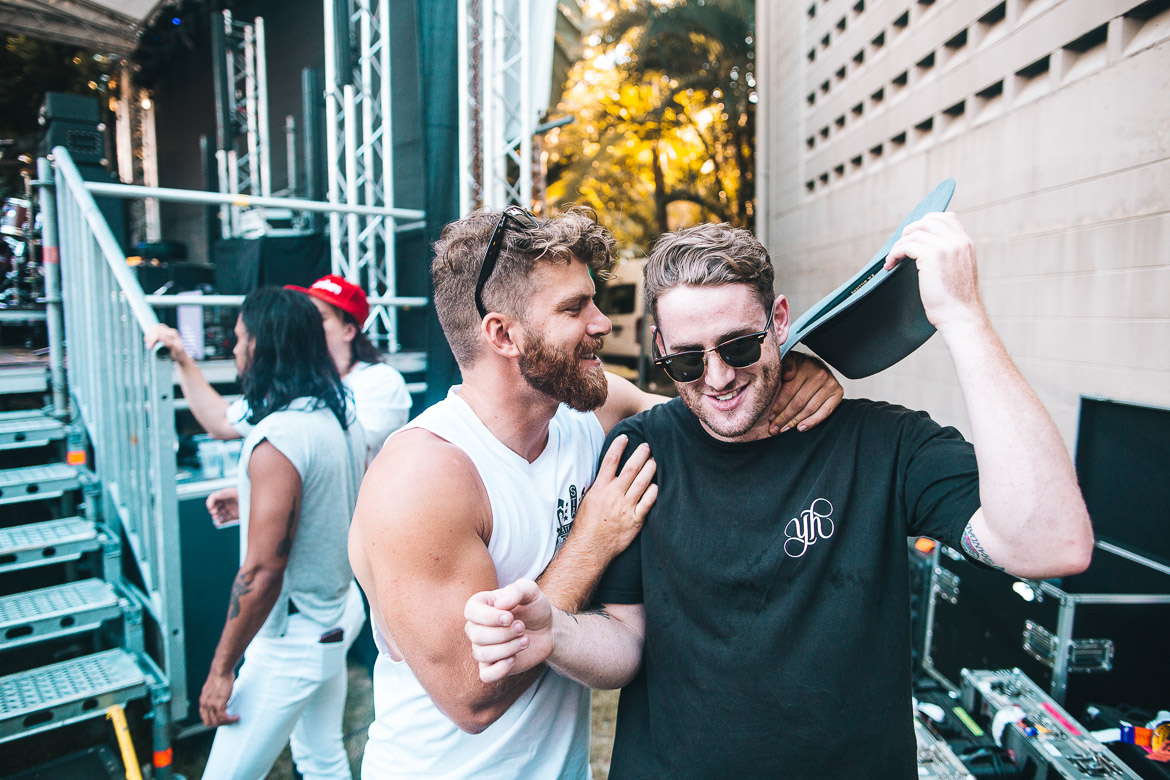 After a wild first night in Townsville, we take a drive down to Airlie Beach. Sound check begins and Scott Baldwin continues to bully everyone with his aesthetics.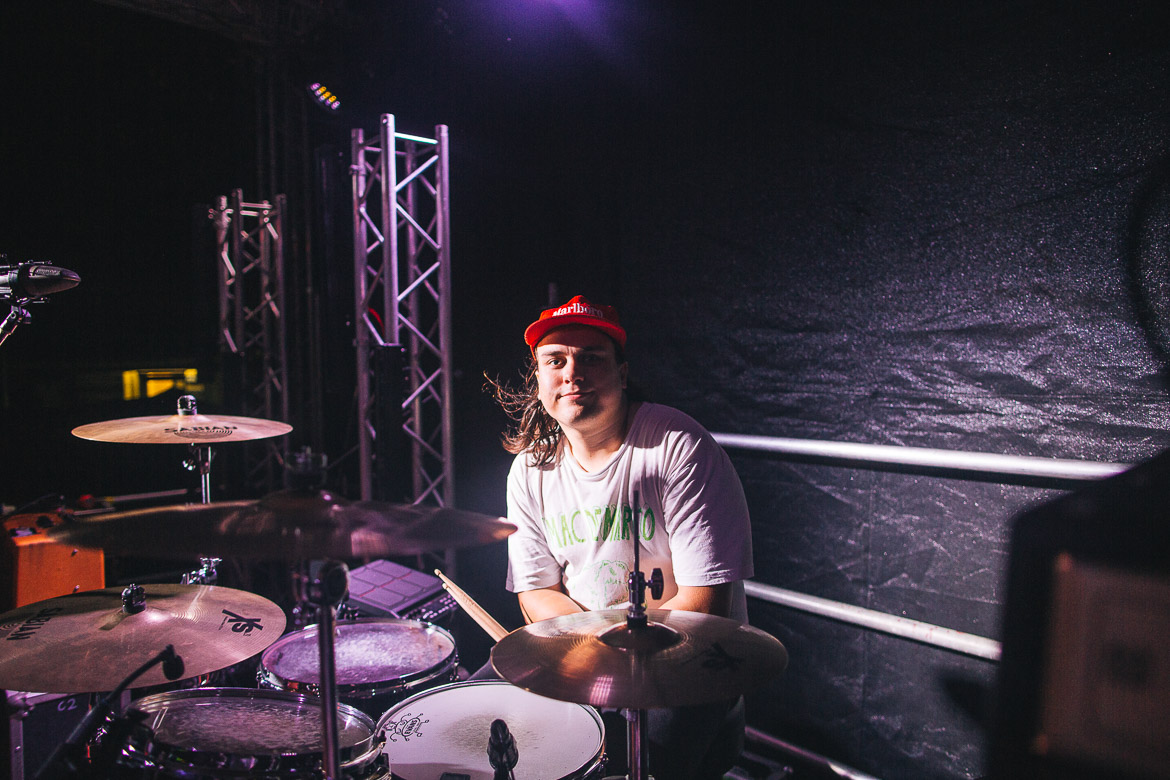 Pretty little drummer boy at the back, Watto for The Dardi Shades gets ready to hit the skins in front of a sold out crowd.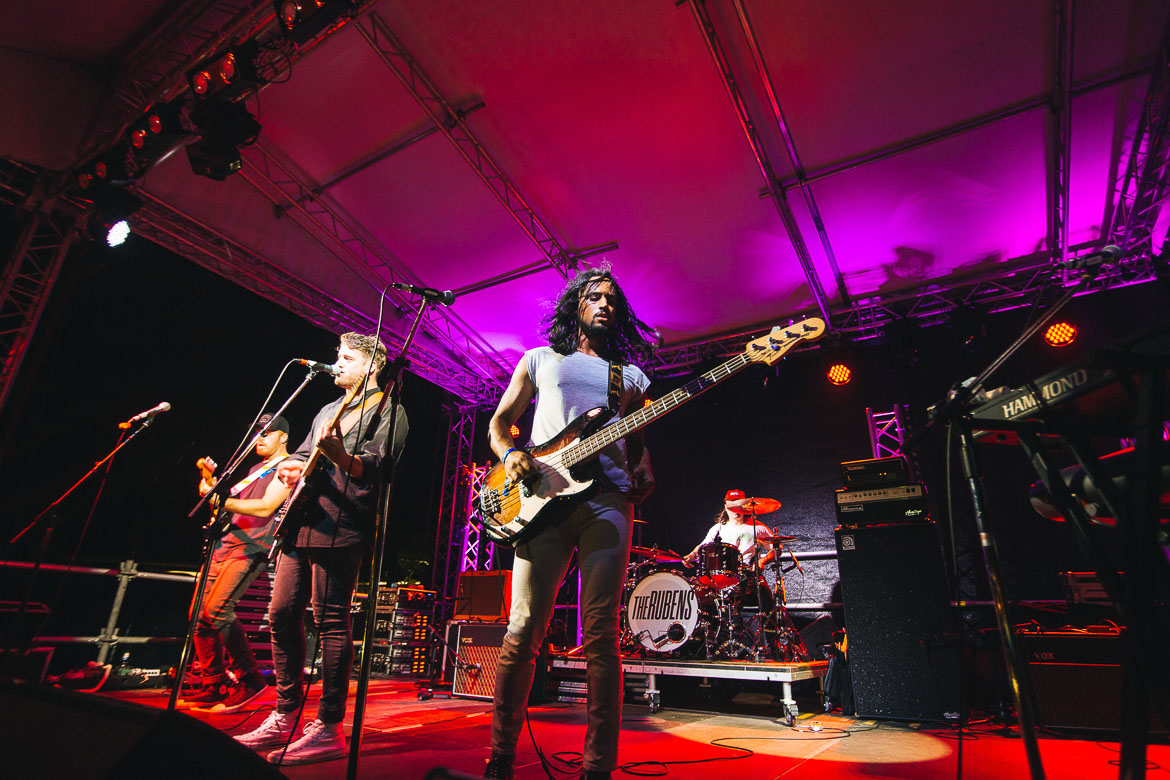 Oh sweet, sweet brown.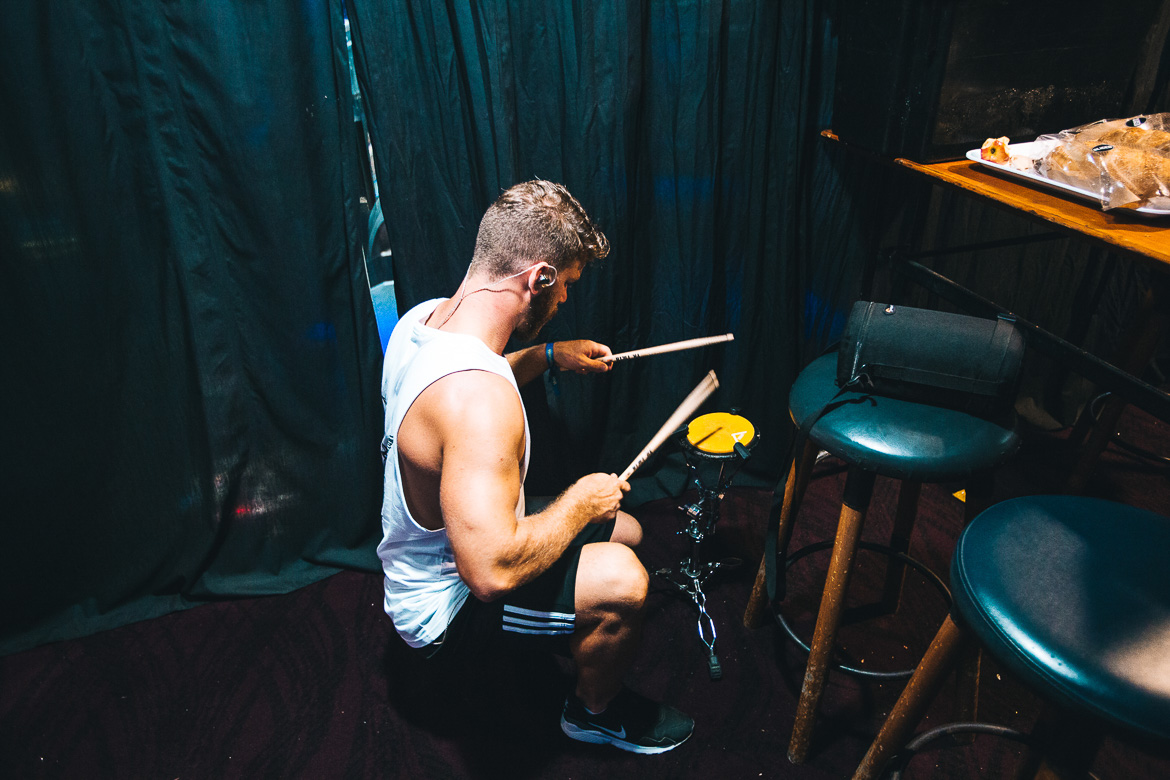 Scotty tapping it out backstage before show time.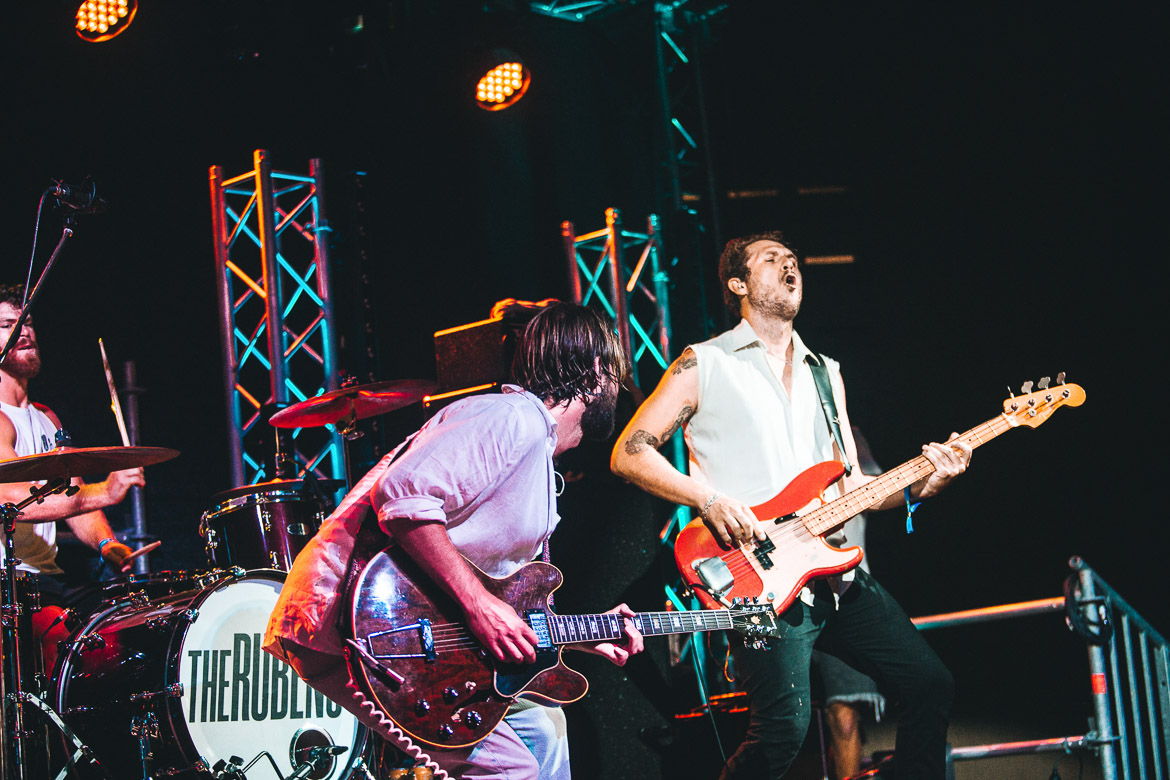 Sam and The Hog make musical babies on stage.
The hot, sweaty crowd applauds as 'Hallelujah' comes to an end.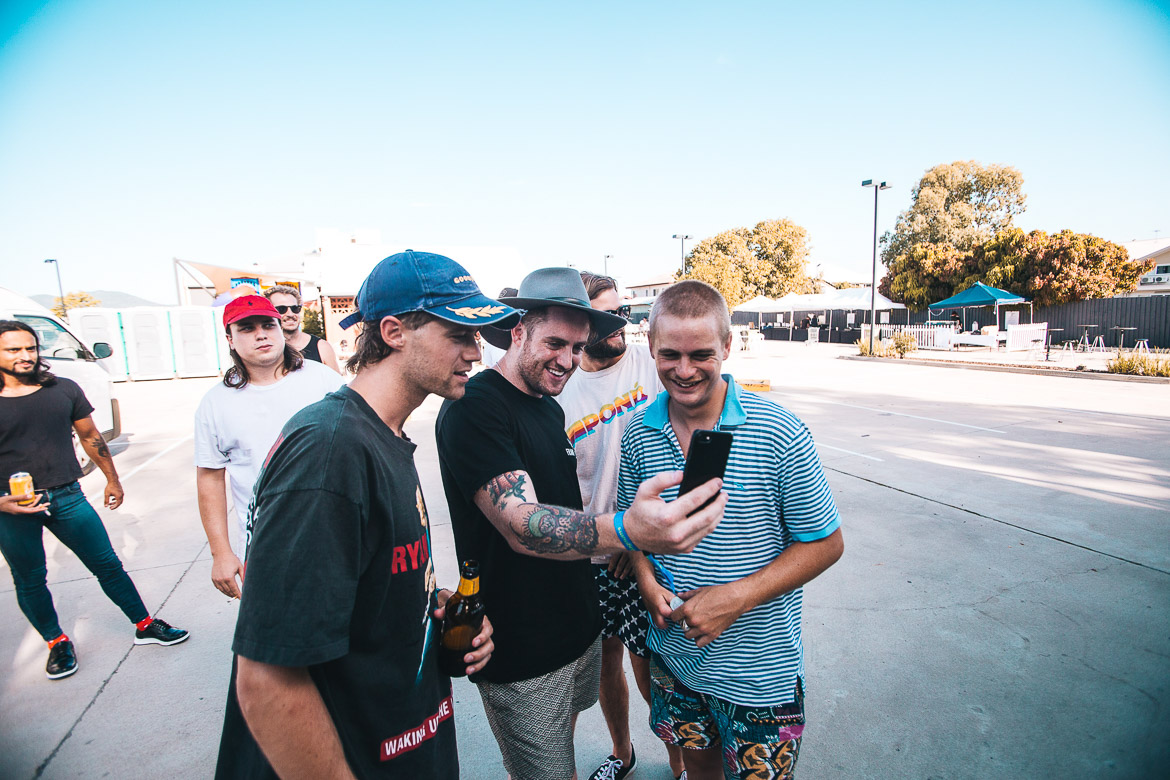 Stewart – The Dardi Shades (middle) shows the Margin brothers some incriminating evidence of last nights antics involving a naked band member in bed, sour worms, olives, cash and cigarettes. You do not wanna know.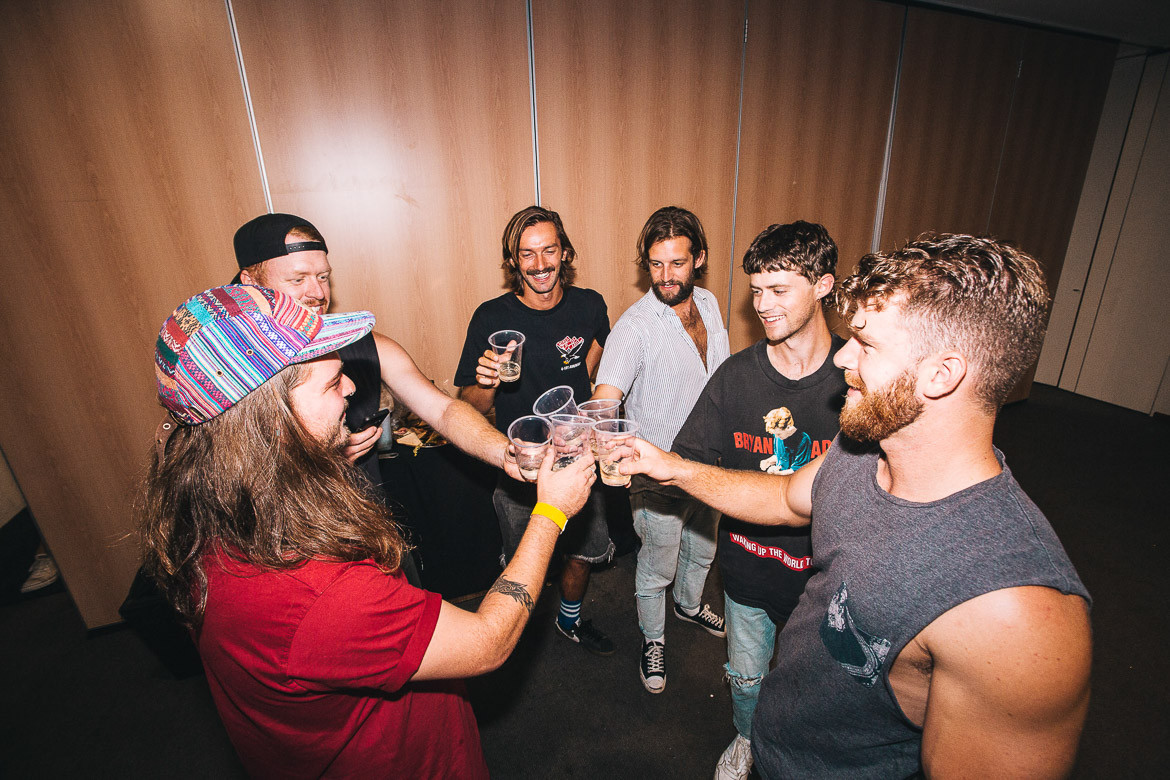 The Shades and The Rubens jump on Sam's sacred tequila and toast to Rockhampton, and later The Giggy Goat.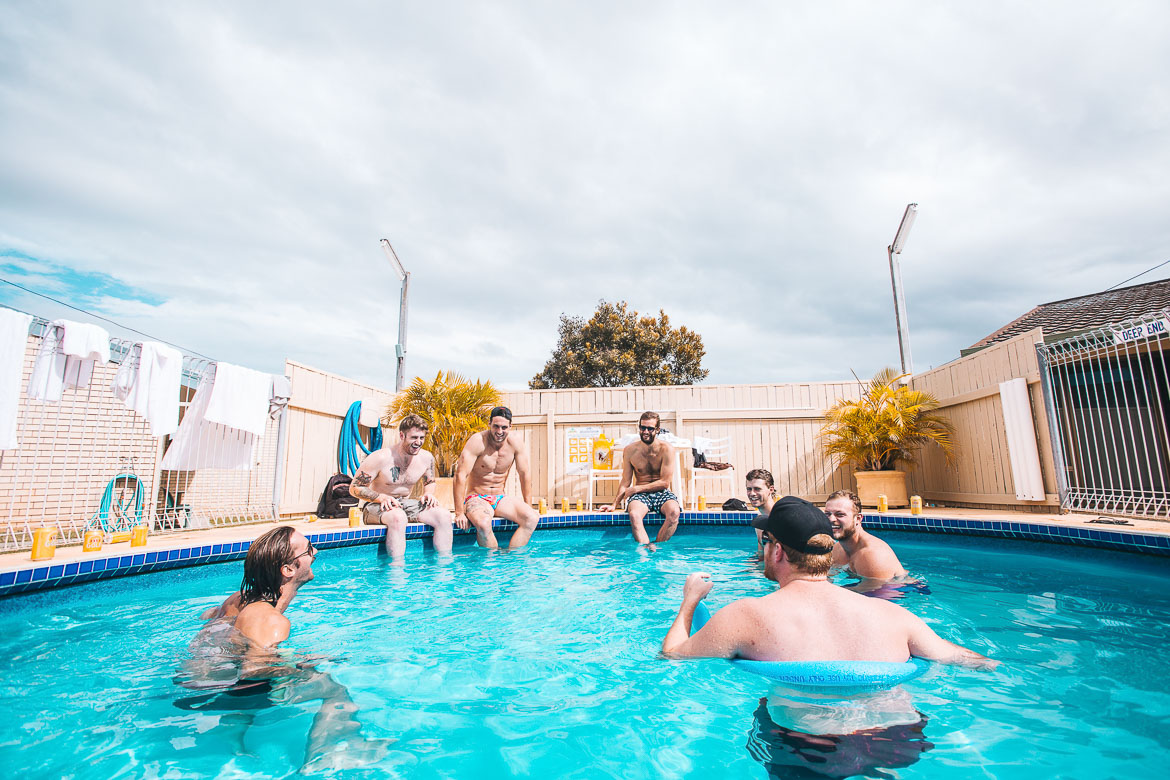 We stumble on into Gladstone after a big night and jump into a necessary recover session ft. the mighty XXXX (4X) mangoes.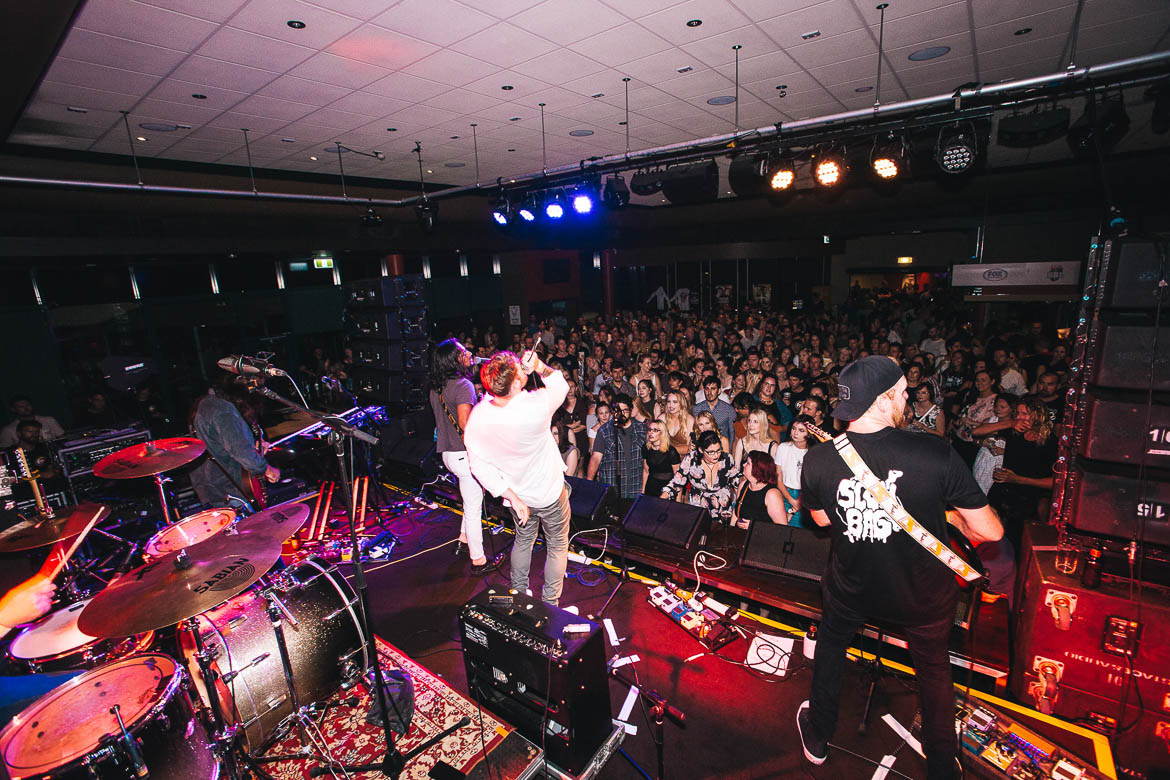 Stu slaying the vocals in front of the final sold out show in Gladstone.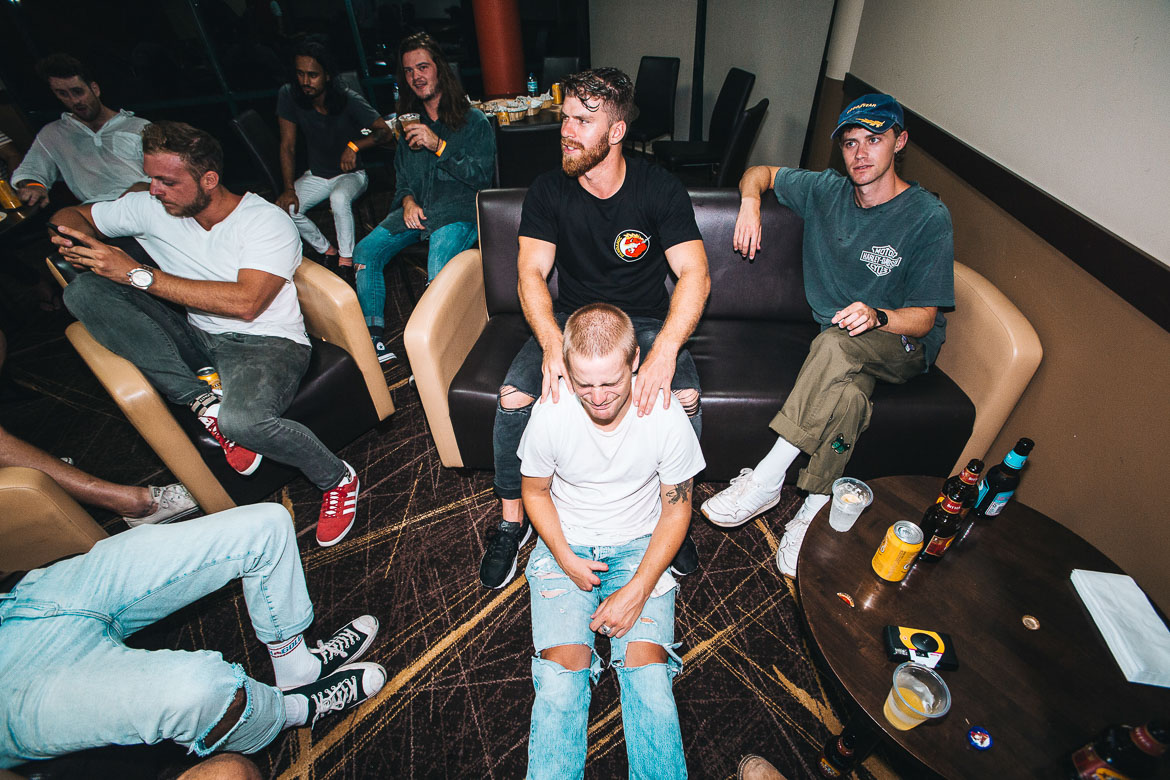 The green room aka. Scotts massage parlour. Look at those cannons!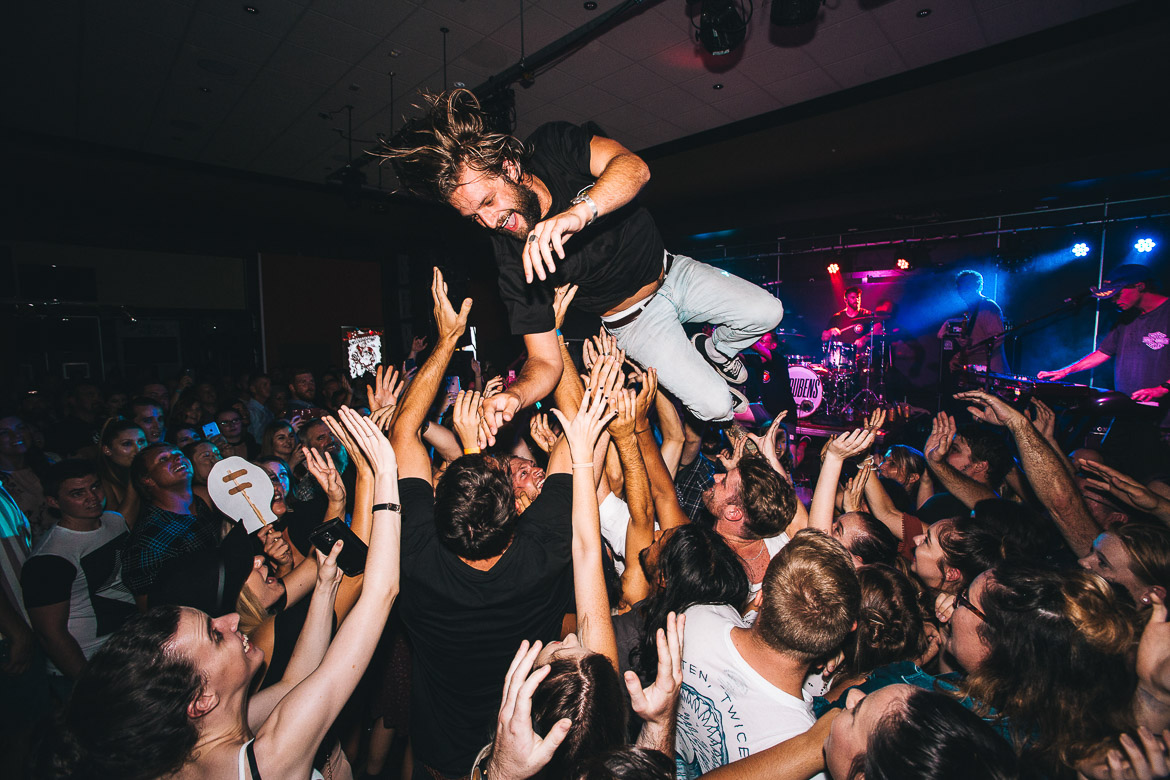 The Dardi Shades + co. launching Sam higher and higher into the air. #supportyourmates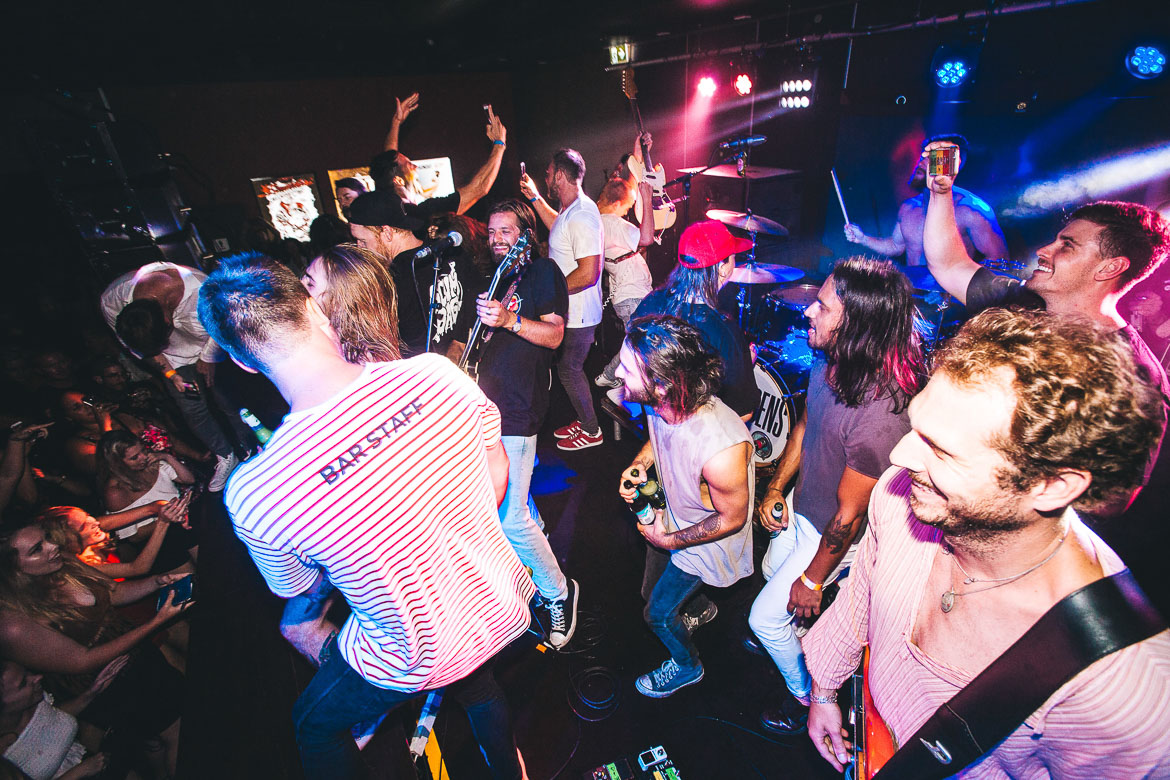 The whole dream team runs on stage for 'Hallelujah' in one final outing.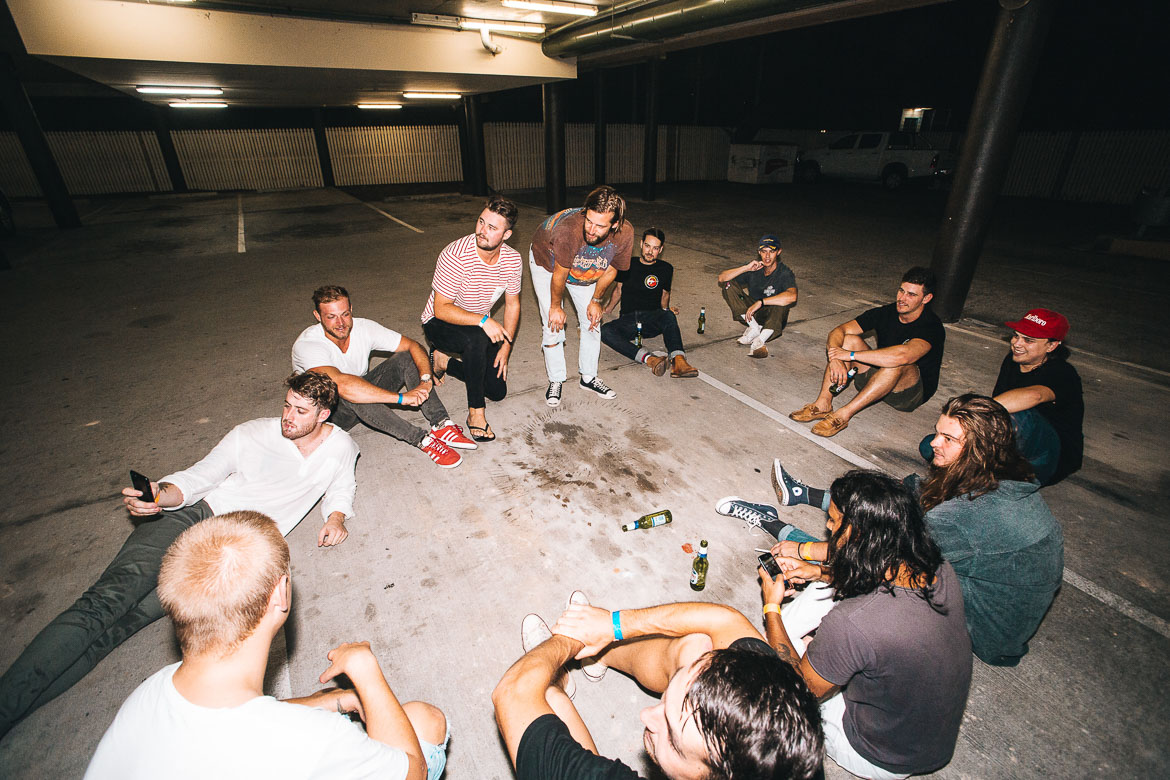 What happens on tour stays on tour. Spin the bottle will stay on tour.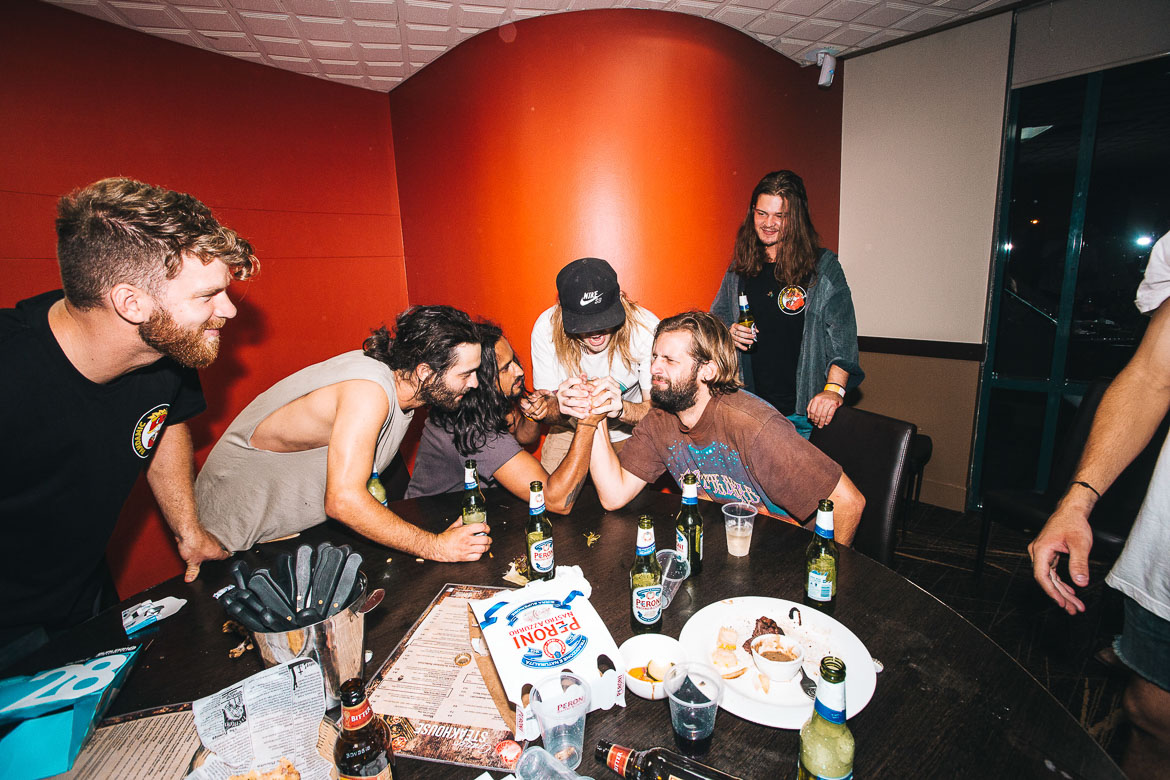 Sweet Brown (The Dardi Shades) v Sam Margin (The Rubens) ft. special guest referee Lyle Hardy (Pandamic).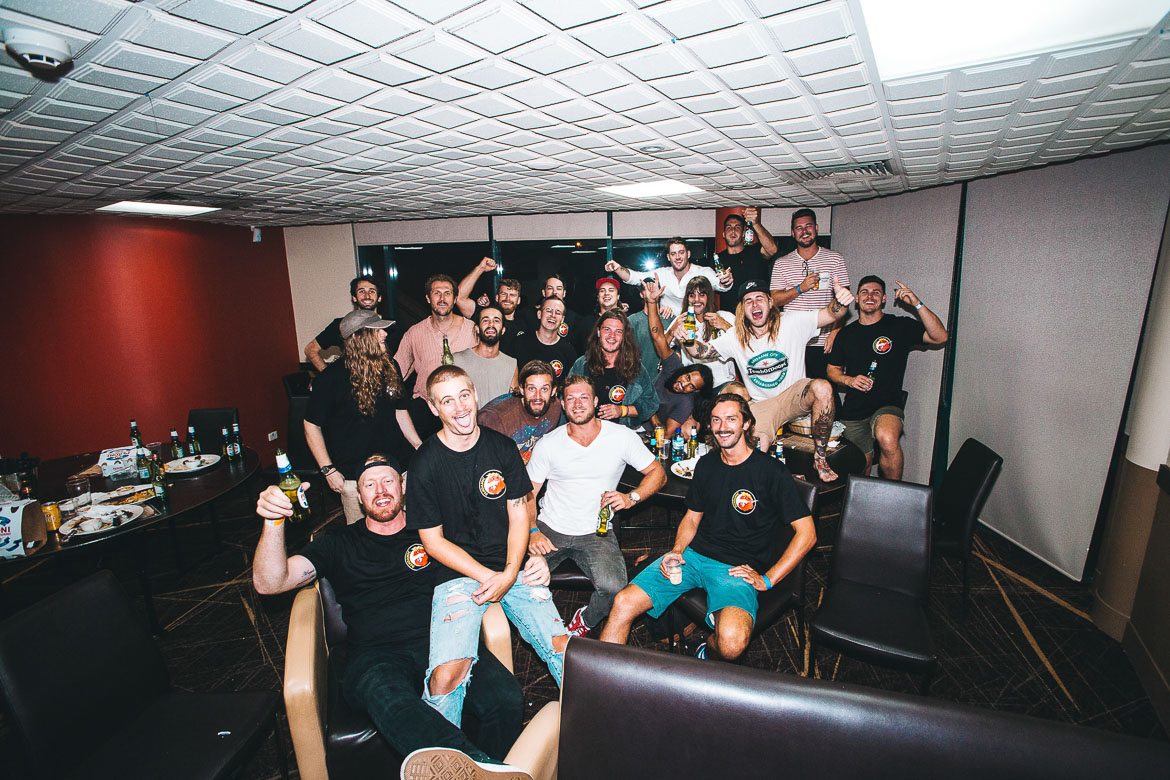 That's a wrap! #kicklundyout