Just baller things…
Rick Ross is truly out here living his best life, and judging by his recent Instagram posts, the whole "best life" part means owning over 100 cars that he can't drive. 
It's true, Ross has been known to fancy the occasional (or in his case, maybe not so occasional) luxury cars, owning multiple Chevy Bel-Airs that range across the 1950s along with Bentleys, Ferraris and Lamborghinis. However, he's never let slip that he actually can't drive any of them, not until now at least. Honestly, just going off what an insane character Ross is and all of the crazy stuff he's pulled over the years, I'm not even that surprised.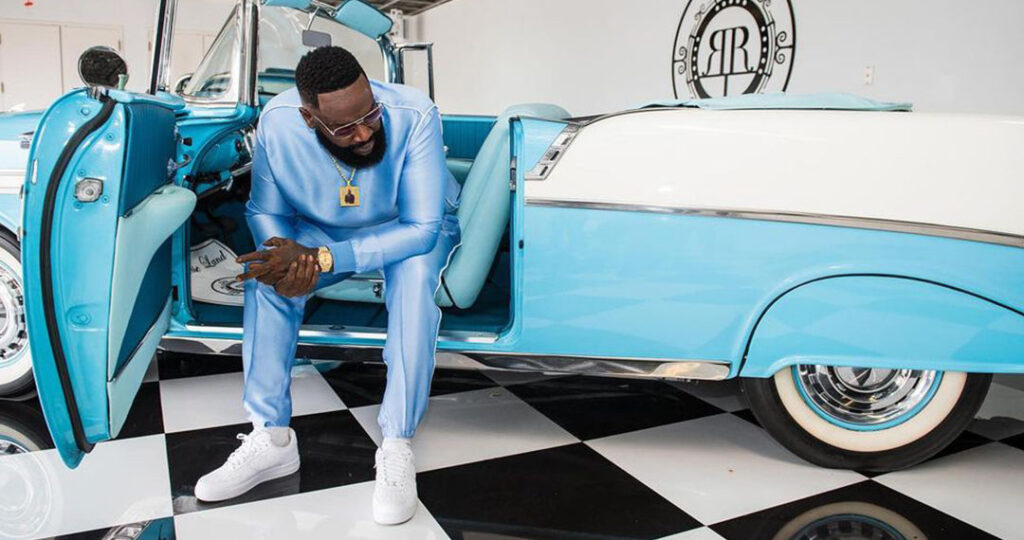 The 'Hustlin' rapper can be heard hilariously clowning himself in one of the videos on Instagram, saying "Who own a hundred cars and don't have a drivers licence?
"More importantly, I'm filling out every day for my driver's licence and they ask me 'Are you an organ donor? I said 'Damn, if something was to happen to me and saw how good my heart was.' Don't Let me die just to take my good heart."
Look, not gonna lie, that makes less than zero sense. But then again, Ross is the one with a 100 car collection, while my beat up Honda sits outside. So check it out below, and get a taste for how the 1% truly live it up.
View this post on Instagram
View this post on Instagram
View this post on Instagram
View this post on Instagram