Image via YouTube / Boiler Room // 
Unless you've been living under a rock the past couple of days, you've probably been slammed with excerpts from UK club master Fred Again..'s smash Boiler Room debut…
And for good reason, the British multi-instrumentalist throwing done quite possible one of the greatest sets of all time on the hallowed stage. House, breaks, pop, electro and so much more, the 29-year-old put it all on the line in the space of an hour and 11 minutes. Add the fact that, in addition to mixing, he was also programming drums on a midi keyboard (with a shoulder to shoulder crowd behind him), and it's hard to argue against it being an instant classic in the history of the dance music institution.
It's a debut that's resonated ridiculously hard across the internet (as well as in the LWA office), and if you somehow weren't familiar with Fred Again.. before this, we're guessing he's about to become your new obsession.
https://www.youtube.com/watch?v=c0-hvjV2A5Y
In light of the critical reception the Boiler Room has been receiving online, we figured we'd recount some of the best comments/reactions to it online. Check it below.
Again and again and again

Smiles go for miles :)

Jealousy the green-eyed monster

Skrillex in a Boiler Room in 2022? Fred's got some balls

Dance is the best medicine <3

Grab a box of tissues

Dreams do come true

Nostanding's very own Rich Penny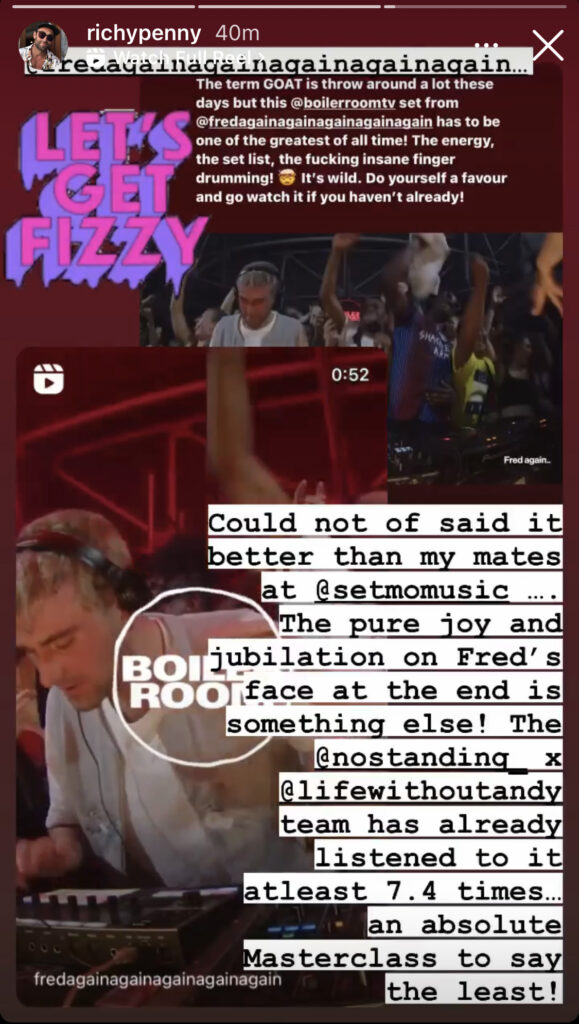 A quick thank you from the man himself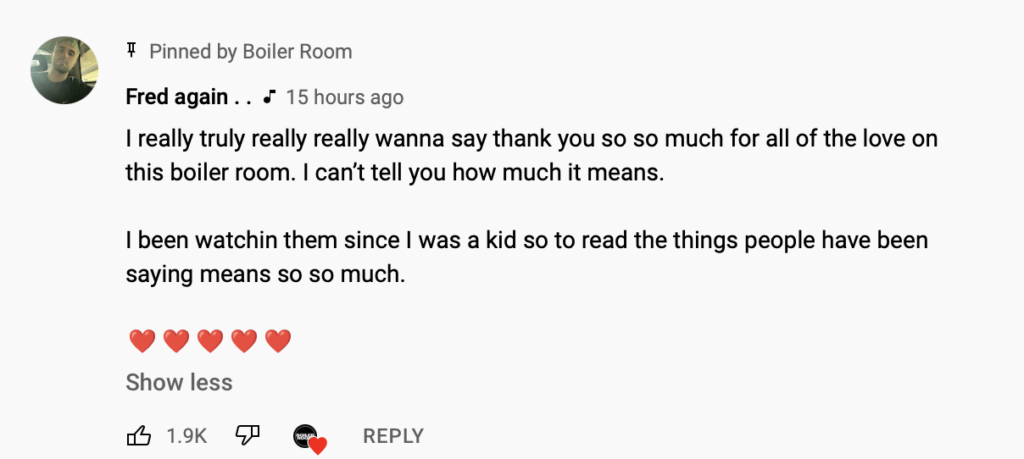 That one legend who always come through with the track IDs