Image by Charlie Hardy //
Wrap yourself up in PEEL's fuzzy blanket today.
Last time we premiered a video from Sydney outfit PEEL was two years ago when they were dropping their debut track 'Memory Loop'. Fast forward to this very day and they've released an immersive EP, sold out shows all over Sydney, and attracted a growing legion of fans who're all in on the band's mesmerising live presence.
'Under The Sun' is a textured gem, with frontman Nick Stillman infectiously repeating the mantra to a level that leaves the title line firmly imprinted in your brain. Like all Peel songs, it's a sonic tapestry where synths, verbed-out guitars, and an urgent beat collide, sucking you deep into a simultaneously chaotic and reflective rabbit hole.
"This is one of the first songs we wrote for PEEL, but it didn't quite fit with the rest of the tracks on the previous record," Stillman says. "We really felt we'd found our groove towards the end of recording the last EP and that we'd found the best way to merge our collective influences into a sound that's our own, which I think you can hear on this track."
The accompanying video, created by art collective Pollen Arts Club, is a kaleidoscope of VHS nostalgia that taps into the late 80s/early 90s stylings of the band's influences such as Stone Roses, The Jesus & Mary Chain, and so on:
https://www.youtube.com/watch?v=57B3F3VeFMg
PEEL will be launching the single, out on Third Eye Stimuli, Dec 17th at Vic On The Park, with support from Melodrones. You should go. I dare ya.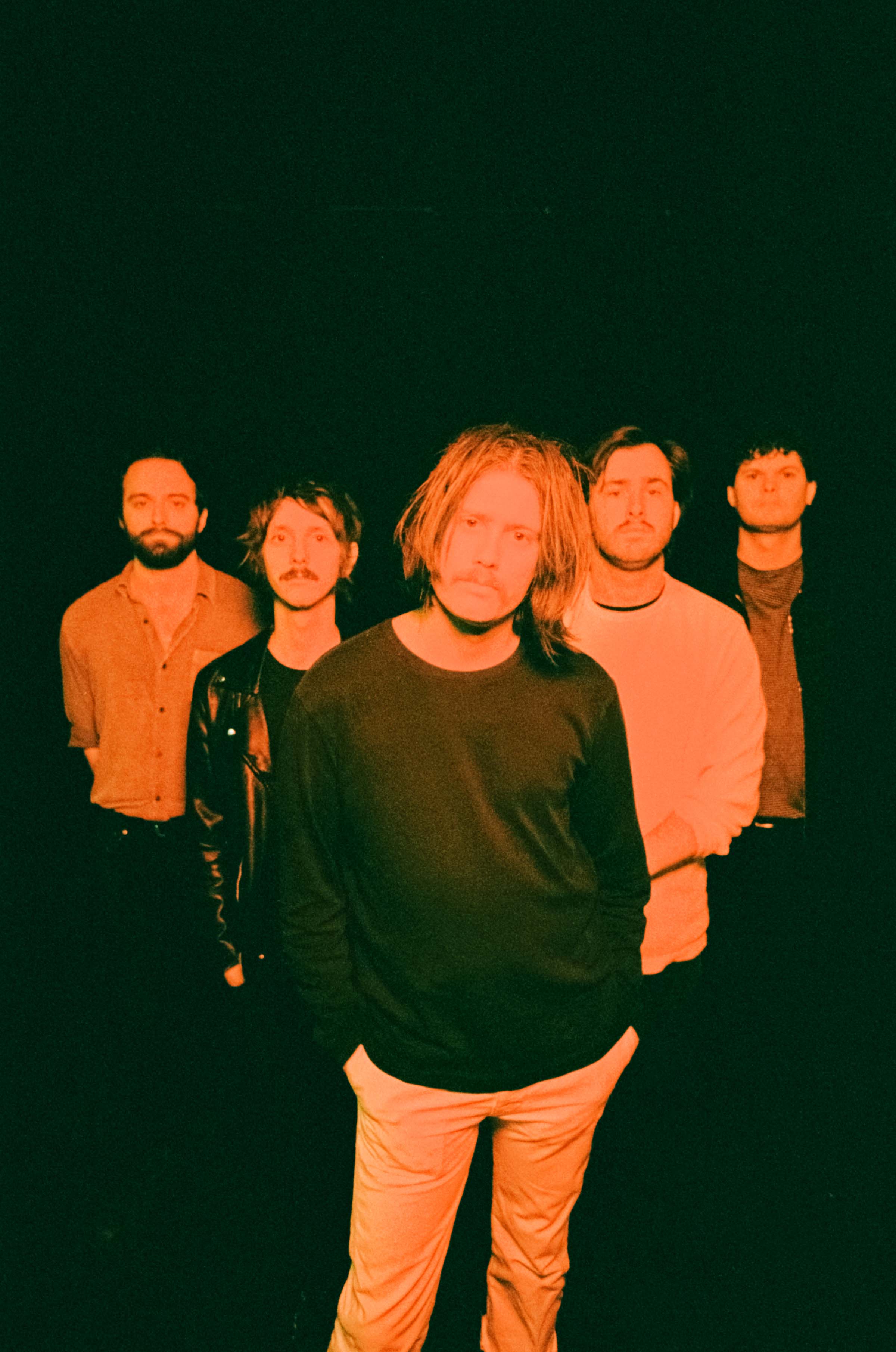 Image by Mitch Noakes //