We take a deep into Wu-Tang's second offering.
Today marks 25 years since the release of Wu-Tang Clan's sophomore double album Wu-Tang Forever, and it's safe to say it's got us a little nostalgic. A project years in the planning and bustling with top-tier lyricism and production, it's no wonder it's frequently referred to as one of the greatest double albums in hip hop history. 
But just how good is it? Does it still live up to the sky-high standards our nostalgia-coloured glasses place upon it? We decided to revisit the album to find out, and much to our collective relief; the answer was a resounding yes. Join us as we take a deep dive into the project below, and stick around for our thoughts on how it's lasted through the ages since.
Beginning with the gospel-reminiscent 'Wu-Revolution', Wu-Tang take pains to ease you into the inevitable onslaught of Forever. Poppa Wu's sermon-like delivery really helps to place you into the soundscape of the record as well, preaching about life and community whilst backed by the vocal styling of Uncle Pete. Nowadays you wouldn't be surprised if an artist were to start an album on such a note, but make no mistake, opening a hard-as-nails hip hop record with a gospel track in 1997? It was unheard of, but 'Wu-Revolution' more than paid off.
'Reunited' quickly sets aside the gospel influences for that of old-school rap. It's also the first instance where we get an insight into RZA's affinity for strings and incorporating them into tracks, an instrument that strikes a nice contrast with GZA and Ol' Dirty Bastard's respective verses. It's also a masterclass in curation; meaning to say, you can hear the two MCs chomping at the bit to let loose, but they remain restrained; maintaining and building the tension that goes on to set Wu-Tang Forever ablaze.
From then on the various members all get opportunities to flex their lyrical muscles, with remaining members Method Man, Raekwon, Inspectah Deck and more all letting loose on following cuts 'For Heaven's Sake', 'Cash Still Rules' and 'Visionz'. 'As High as Wu-Tang Get' ft. Ol' Dirty Bastard and GZA is a total standout, however. Starting with a pair of gunshots, the track throws it back to the New York underground, referencing classic acts like Run DMC and Rakim as GZA delivers his best verse on the album. The track also serves to show RZA's growth as a producer, delivering laidback synths and samples that are polished and refined. 
https://www.youtube.com/watch?v=1th02cIRkmM
The dichotomy of NY hip hop is continued wonderfully on 'Severe Punishment' ft. GZA, U-God and Raekwon, but it's safe to say it reaches a nice crescendo on 'Older Gods'. It serves as one of the key moments on the album where the respective lyricists (in this case, Ghostface, GZA and Raekwon) work together as a team to deal out vicious one-liners, proving that whether it be as solo lyricists or as a single unit; the Wu-Tang clan are masters of the beat. 
The tail end of the first album is definitely flush with slick rhymes atop grimy beats. It's here we really get to see the extent of RZA's growth as a producer. We've already alluded to it throughout this article, but his ability to harness the chaos as well as incorporate synth and string-driven production throughout his offerings is not only a standout of disk one but that of the Wu-Tang discography as a whole. 
'Intro' on disc two no doubt reaffirms Wu-Tangs dedication to the culture, RZA's affirming that "this ain't no R&B" and his repetitions of the genesis of hip hop helping to set a hard-hitting tone for the latter half of Wu-Tang Forever.
It's a sentiment carried on in waves on lead single 'Triumph', the momentous synths and eclectic production allowing all nine rappers of the Wu-Tang Clan to go all the way in. It's hard to pinpoint who has the best verse on the track, but there's no mistaking that Raekwon, RZA and Ghostface emerge as frontrunners, each of the three rapping in tandem with contrasting lyricism and delivery. There's a tone of unity throughout the tune as well, not only as a direct result of all members appearing on it but the synchronicity with which they respond and diverge from one another. 
https://www.youtube.com/watch?v=cPRKsKwEdUQ
There's little doubt that disc two is significantly more emotive than the first half of Wu-Tang Forever, following cuts like 'Impossible' and 'Little Ghetto Boys' revealing a jarring insight into ghetto life and all of its unique struggles. RZA as a producer is ever prescient here, sampling recordings of real-life altercations with law enforcement that makes it even more confronting. It makes the Wu's anger-fueled verses all the more impactful and deadly. 
Although this is an album full of multi-rapper tracks and features, the Wu all get their chances to shine as individuals, and there's no doubt that Inspectah Deck more than comes through on 'The City', carrying the four-minute track totally on his own with total ease. It's no doubt one of the emotional high points on the record, RZA utilising sombre strings and a steady beat that feels like the soundtrack for a funeral scene in a movie. 
Reaching just over the halfway mark for disk two, the Wu, and more specifically RZA, take the time to teach a masterclass in shaping mood and feeling, crafting noticeably sombre beats that collide with the accompanying rap and singer verses with total synchronicity. Consequently, 'Bells of War' and 'The M.G.M' are definitely more on the reserved side, allowing U-God, Method Man, Ghostface and more to all confirm the listeners growing suspicions that they're on the top of their game as rappers on Wu-Tang Forever, not only for the heat they bring but the duration with which they can maintain it over a double album. 
This isn't just a solely Wu-Tang Clan record, however, with RZA and the Wu reminding us that they're more than willing to bring in fellow creatives when the time calls for it. One such instance is 'Hellz Wind Staff' which utilises the lyrical stylings of frequent Wu-Tang collaborator Streetlife to great success, the NY MC bringing a slightly different vintage of intensity not seen on Wu-Tang Forever before his arrival. As a result, this is one of Ghostface's most fiery verses on the whole album, the Wu-Tang mainstay's competitive edge burning with intensity as he engages in a semi-battle reminiscent of the origins of hip hop. 
https://www.youtube.com/watch?v=bUQQxr4-ocY
From then on, disc two continues to wind to a gentle close with grace and precision, cuts like 'Heaterz' and 'Black Shampoo' utilising laid back rhyme schemes in tandem with ethereal sonics. That is until we reach the second last track 'Second Coming' which features Wu-Tang Clan's resident songstress Tekitha, who adds sentiments of gospel prayer and worship on her solo moment. Upon relistening to the album hearing Tekitha on a song by herself was quite a shock, but upon listening to her utterances and the soul she injects into the track, it makes perfect sense. Not only to add a more melodic spin to the themes conveyed on Wu-Tang Forever but to cement the multi-dimensional nature of the record as a whole, a messagedriven all the way home on what's probably the emotional epicentre of Wu-Tang Forever, 'The Closing'. 
Raekwon goes all the way in on the track, and it's no doubt one of his standout verses not only as a part of Wu-Tang Clan but of his career overall. It's a vivid retelling of witnessing horror, warfare, gentrification and just straight-up destruction. You feel like you're right there with him, walking through his neighbourhood as those emotive strings play in the background, witnessing the chaos and destruction that fuels one of hip hop's most underrated double albums of all time, Wu-Tang Forever.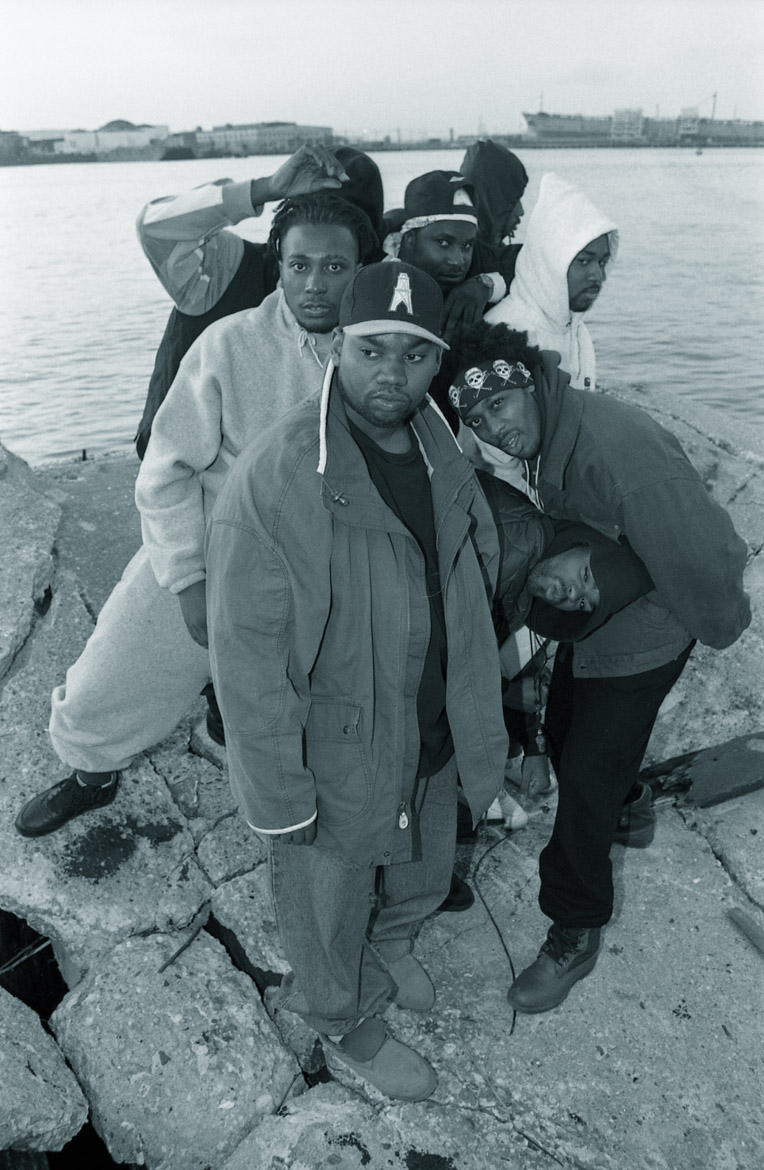 Now, join us as we reflect on key points of Wu-Tang Forever's legacy:
A double album that works 
Hot take: Hip hop double albums before Wu-Tang Forever were messy, chaotic and littered with filler. Don't get me wrong, they were fun listens and allowed the MCs who came before to flex for all of our enjoyment, but they lacked focus. Enter Wu-Tang Forever, a polished and perfectly synthesised collection of 27 tracks that covered all corners of the Wu-Tang and broader hip hop landscape. It's no surprise it was an album five years in the planning, RZA's grand plan coming to perfect fruition on the chart-topping project, and set the standard for double albums to come. 
All of the Wu at their best 
Lightning in a bottle is a more than apt description of the talent contained in the Wu-Tang Clan. Between RZA, Ghostface Killah, Method Man, Ol' Dirty Bastard and more, it was well and truly a one in a million chance of getting so many powerful MCs in one group, and it was on perfect display on the 1997 record. There wasn't a weak link in the chain throughout the 27-track listing and set a new standard of quality for hip hop groups going forward. 
Carrying on hip hop following the deaths of 2PAC and Biggie Smalls
There's no question that hip hop was in a state of disarray in 1997, the untimely deaths of Biggie Smalls and Tupac Shakur stripping the once fiery genre of its two brightest stars. The fire was dimming, but the Wu-Tang Clan kept it burning when they dropped Wu-Tang Forever in 1997, putting themselves forth as not only worthy baton carriers of the hip hop genre into the 2000s , but purists that would help restore hip hop to its down to earth roots, a much-needed shift in the wake of Bad Boy Records' ever-growing gentrification of the genre.
Keeping it 100
Speaking of which, Bad Boy copped mad flack throughout the 90s for the image it was attempting to popularise in hip hop, its perpetuating of excess and superficiality met with a stark critique by the likes of MCs and labels alike. It's a sentiment Wu-Tang subliminally address throughout Forever, making it clear that despite the countless suits closing in, Wu-Tang were keeping it 100 for hip hop at the turn of the millennium.
'Triumph' as a lead single 
A lead single can make or break an album's eventual reception. Make no mistake, whether a lead single is received well or not sets the tone for the rest of the rollout, and can very well be a make or break moment. Thus, you'd think RZA and the Wu were completely out of their minds when first listening to lead single 'Triumph' in 1997, the six-minute collage of a song featuring nine hip hop verses from different rappers into one song, all without a hook. But alas, detractors were forced to eat their words, as the single went on to become one of the album's most critically-acclaimed singles, and set a new standard on what a lead single could be from there on out. 
Hip hop since 
There's no doubt that even though the landscape of hip hop is vastly different 25 years on from the release of Wu-Tang Forever, the legendary album's impact can still be felt since. You see it in groups like Brockhampton or Odd Future, the advent of the hip hop supergroup that injects a wealth of quality lyricism and in-house production into a single album. It's made for some of the best album of the past decade. Whether it be the Saturation trilogy, The OF Tape or even A$AP Mob's Lords Never Worry in 2012, it's safe to say none of the above would exist without Wu-Tang Forever, and the culture would've been robbed of one of its biggest triumphs if the album had failed to come to fruition.