Like so many of our friends and colleagues, Mitch Revs has recently relocated to Los Angeles, but not before making his mark Down Under. Hailing from Newcastle, Revs moved to Byron Bay and became known as an artist, tattooist and generally good human.
Now settling in on the West Coast, Revs is taking his hypercolour and playful style global. As part of our Obsessions series, we caught up with the legend to talk about the Californian lifestyle, coffee and what's on the cards for the young hustler. Here's how it went down, presented by Oakley:
Mitch Revs wears Oakley LATCH eyewear, available from our friends at Hype DC. Purchase a pair here or IRL.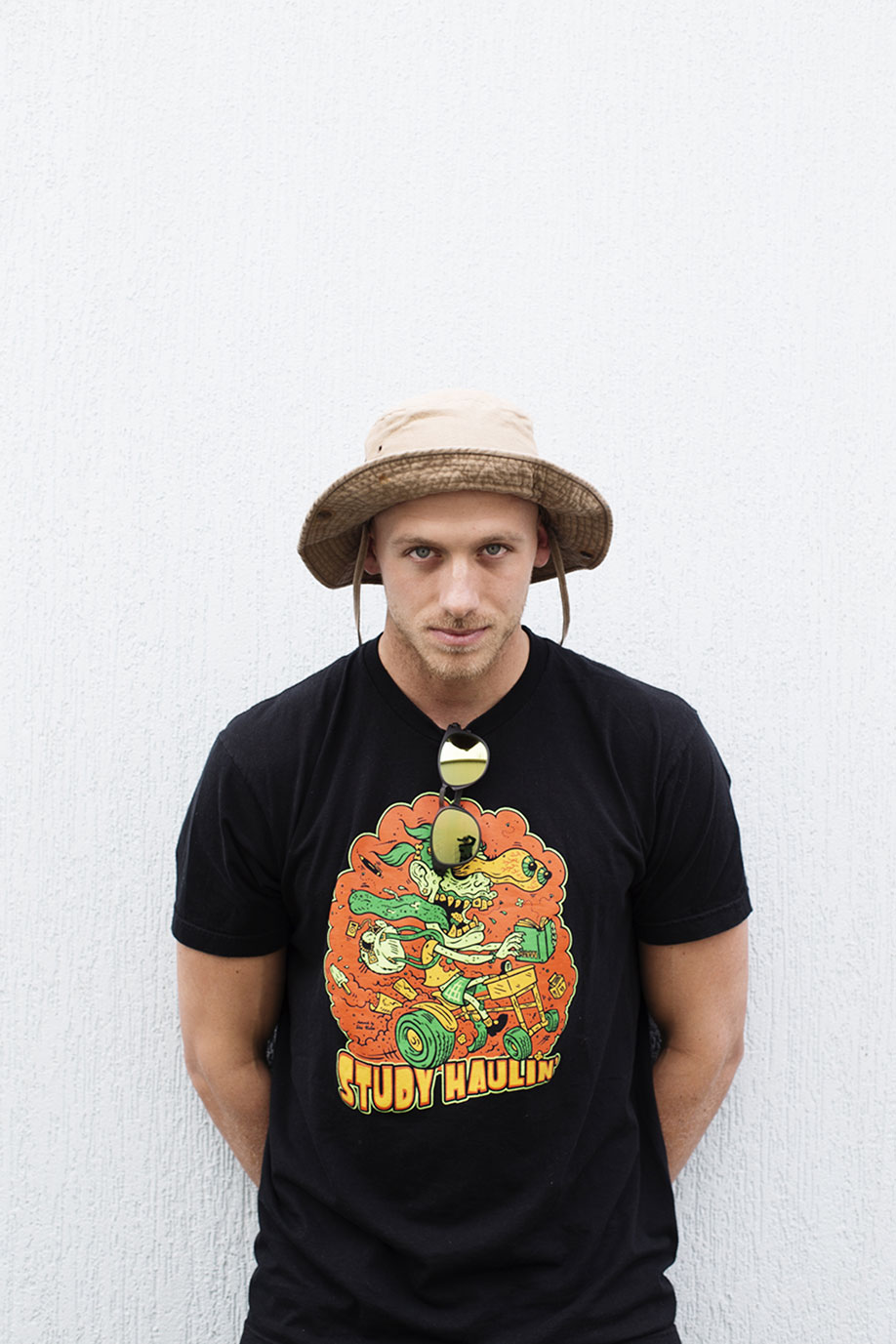 How long has art been apart of your life?
20 years. I don't know if I'm down with that.
 When I started school I guess, the doodles began and it all evolved from there.
Non-art obsession?
I blow more money on broken 50 yr old cameras than I spend on coffee. Why? Who knows.
What tunes are on your playlist atm?
95.5 KLOS mostly. I struggle to find music that I like these days. I just like old hits, those are the only songs I know the words to these days. I swear I don't know the lyrics to a full song that has come out in the past five years. I just seem to sing the chorus. I want to know if this is common. Should I be worried?
Favourite spot in LA?
It's no secret that coffee is god. I am posted up at Alfred's right now listening to Jazz and a converstation across from me about quinoa. I like it here.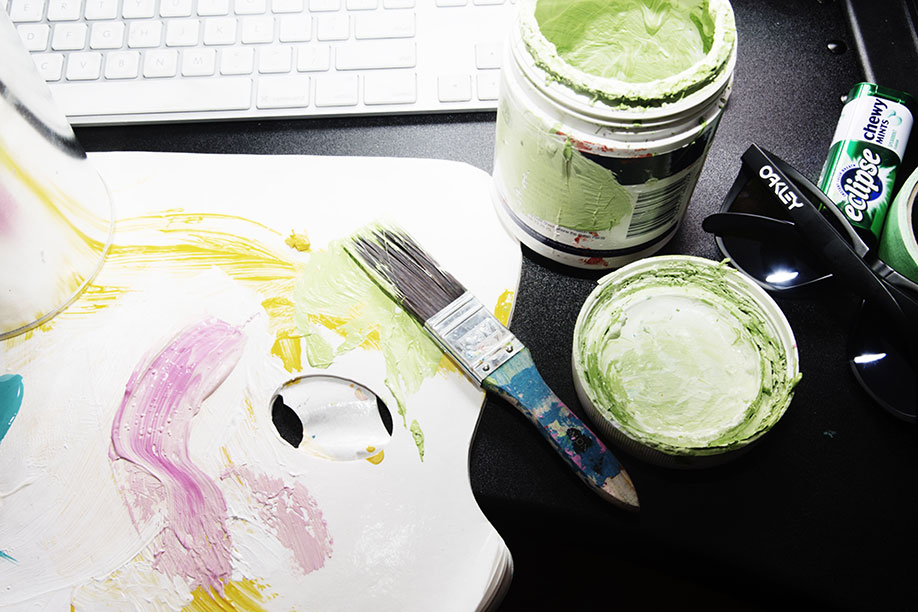 Favourite spot in Australia?
All I can think of is cafes. What the hell. 
I lived in Byron Bay for a few years and I think it's a winner. 
I wouldn't want to live there again, but holiday destination Number 1 – It's got a little bit of everything, you know? And no one gives a s**t.
Growing up what artist(s) where you obsessed with in the younger years and how do you look at that person today?
I was only talking to someone about this the other day. Growing up I never favoured a particular artist. In fact this is the reason I failed art in High School. The theoretical side bored the crap out of me. I just wanted to draw and paint and not care about anything else. 
It wasn't until I started getting asked this question that I realised that I need to actually educate myself and find out who I aspire to be like instead of making up different artists every time I do an interview. This actually helped me form my own style and gave me an idea of where I wanted to go with it.
 From then on. Ben Brown was always a favourite. I have always been into the surf/punk style. It makes so much sense to me.
What destination (that you haven't been to) would you be obsessed to go and paint at?
Berlin. That's next on the map for me. Id like to post up there for a few years. At the moment a lot of my work is done on the computer. I'm looking forward to taking a step back from the digital world and focusing on painting walls. That's what I love.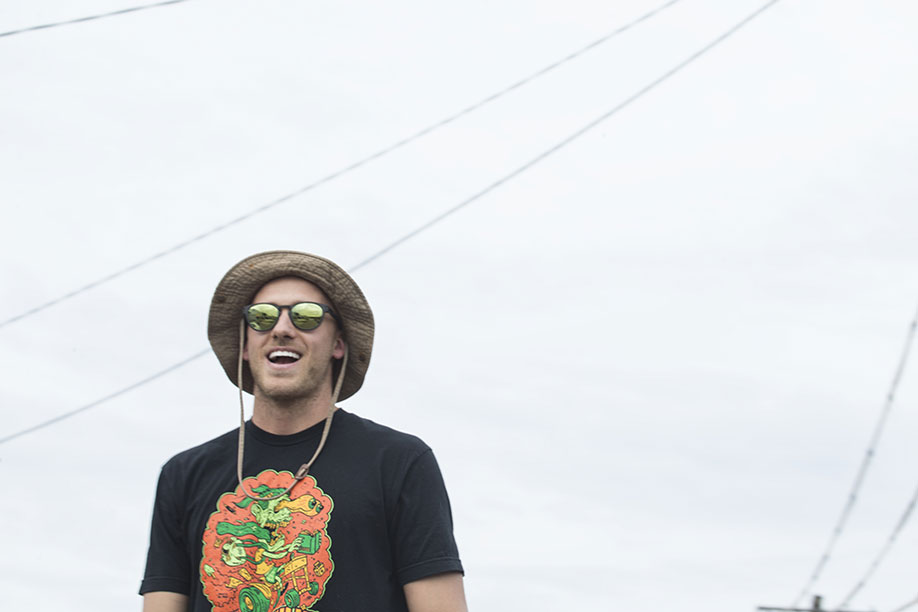 The Aussie artist you think could be the next big thing for Australia?
Social media has really opened up another world for creatives. Its giving us the chance to show case our work daily. At the moment Mulga seems to be hot topic. I love his style, its so simple but people seem to dig it! I can see why. There is so much underground talent though.
Is there an era you are obsessed with?
60's, 70's 80's etc and why? 
80's for sure! The music, the fashion, the evolution of the art. It stands out to me the most. In the early 80's when hardcore music became a real thing and the surf/skate scene made it part of their culture.
What is your all time favourite art doco?
The Beautiful Losers is one that I can watch over and over. Whenever I'm lacking inspiration I watch that documentary. The soundtrack, how it's been shot – it's just really cool.
Outside art what/who do you admire?
I admire anyone who dedicates their life to positive change. Someone that does all they can to make the world a better place. Its so easy to just live and takes life as it comes, but someone who changes that and has views and wants to be a better person.
Top three things in your life right now:
My Dog, Abby.
Vegan creamed cheese.
Tomorrow.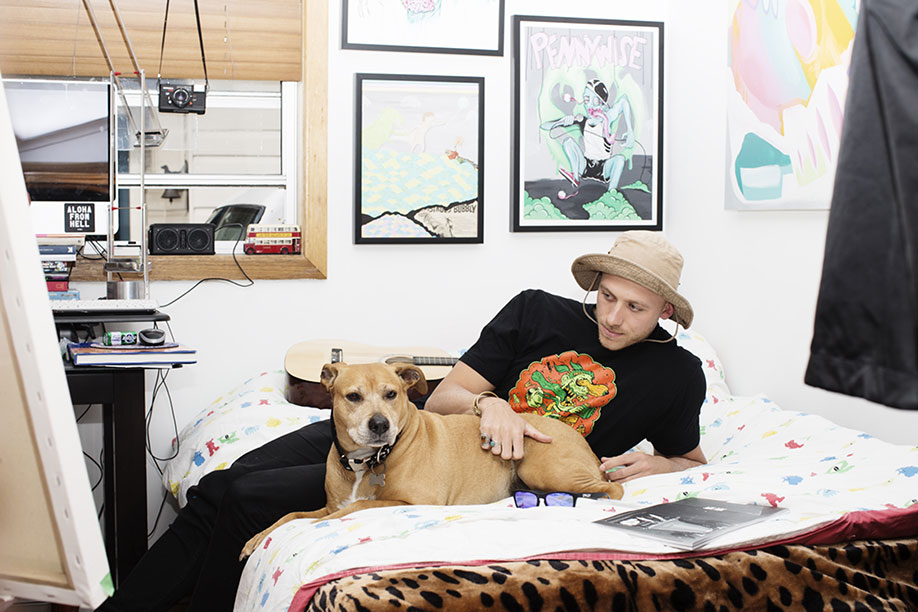 Up and coming trips in regards to art?
Ive just made the move to LA with my girl, so setting up here is priority. It's weird trying to make friends when your 25 years old. If anyone wants to be my friend, I like art, coffee and surfing. Get at me (I hope this works).
Home town obsession?
Merewether Bakery cream lamingtons. Id pay $100 for one or even trade something that has sentimental value.
Who be your top five artist to collab with?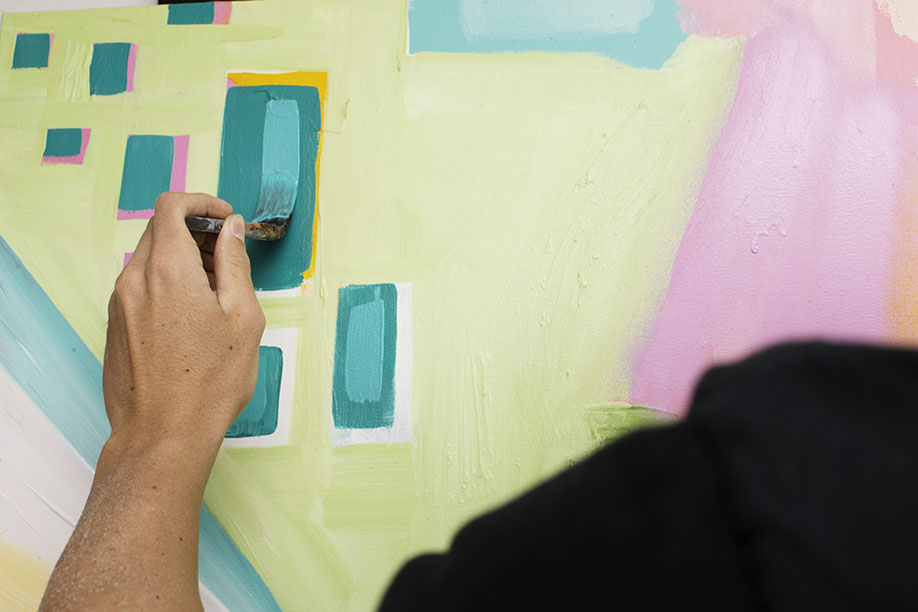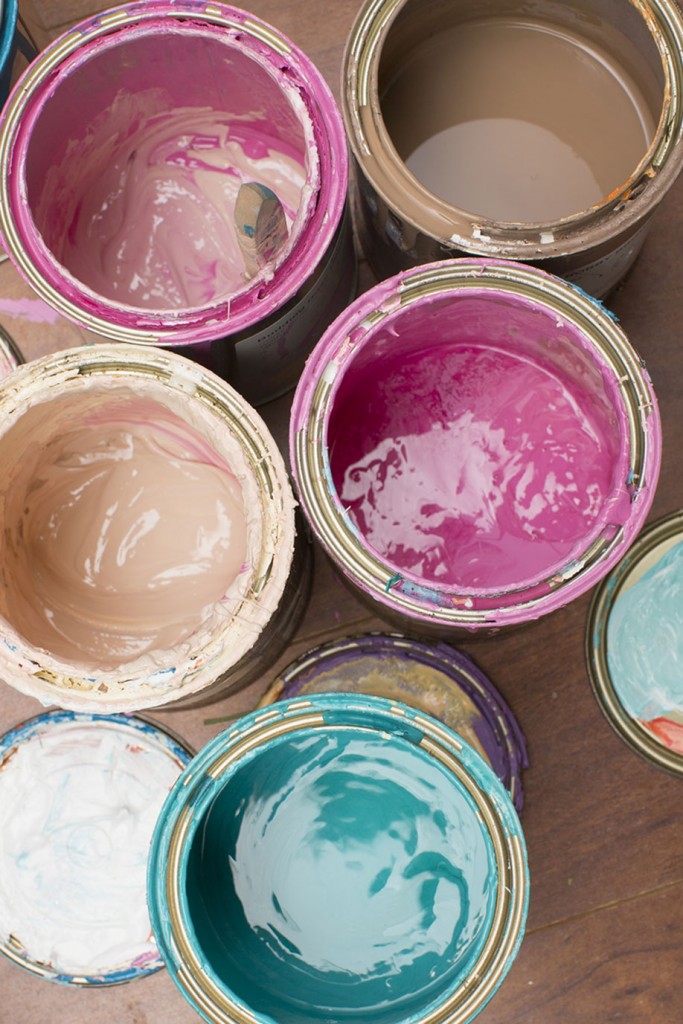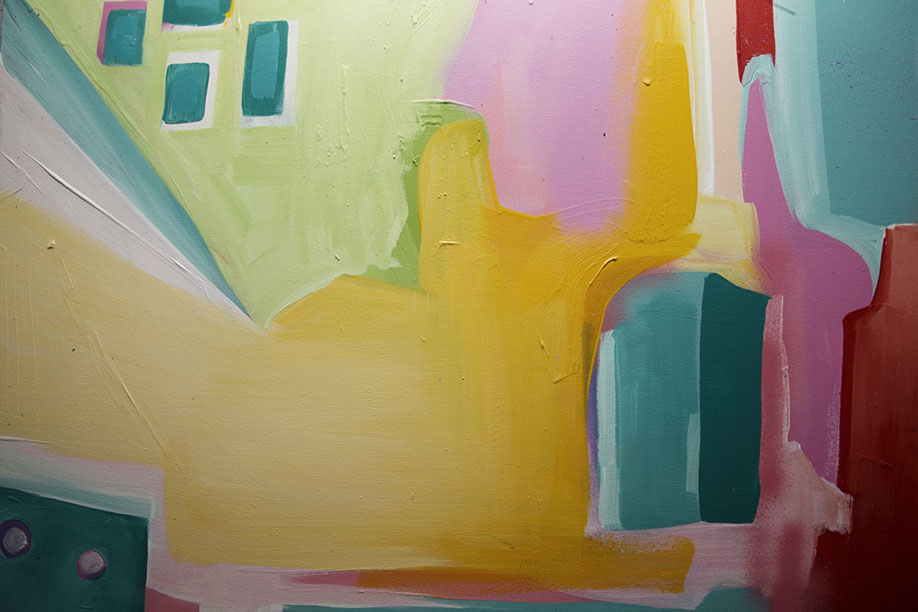 Join the conversation by discussing your obsessions with #LIVEYOURS