Happy new year, we're back!
With the horrific bushfires Australia is currently experiencing, it's hard not view content like this as a little redundant. However, there is a plethora of amazing shows happening around our nation from some truly amazing artists worth celebrating. So if you are afforded some free moments during these hard times and want to check out some art, we got you covered!
1. Lots Of Feeling by Florentina Pergoleto (Sydney)
9th – 20th January, Gaffa Gallery, 281 Clarence St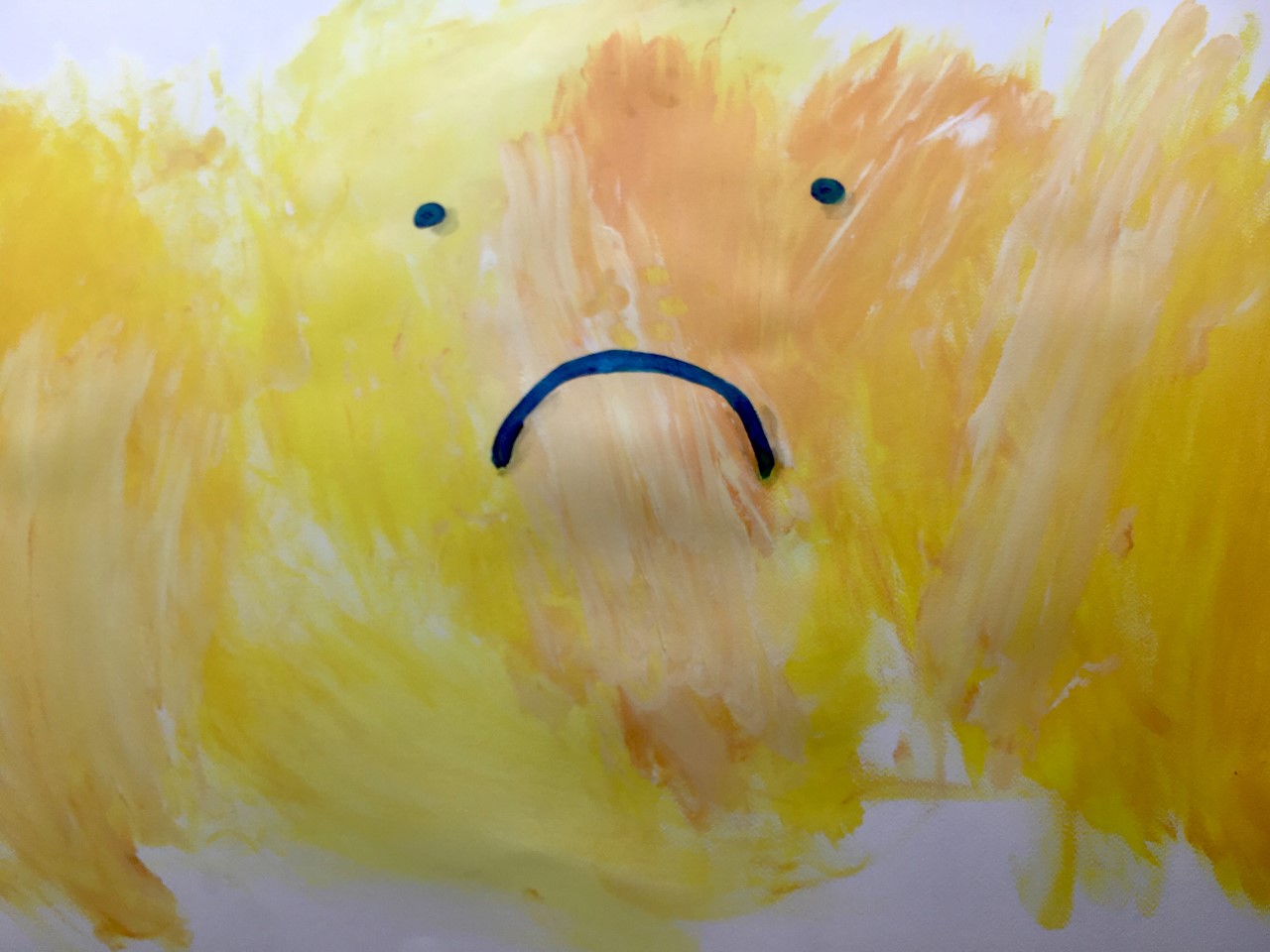 Adelaide born artist Florentina Pergoleto is bringing her wild works to Sydney's Gaffa Gallery with her latest exhibition Lots Of Feelings. Spanning a wide array of disciplines, Pergoleto's work brims with an infectious energy and life that absorbs you into her world:
"Unapologetically herself, her work touches on issues around mental health, nudity and the female body. Pergoleto aims to communicate her world view. Her artwork is deceptively childlike and betrays her unashamed innocence".
Find more details here. Follow @demon.bby.666
2. Night Parade of One Hundred Goblins (Sydney)
16th – 24th January, The Art Gallery of NSW, Art Gallery Rd, Domain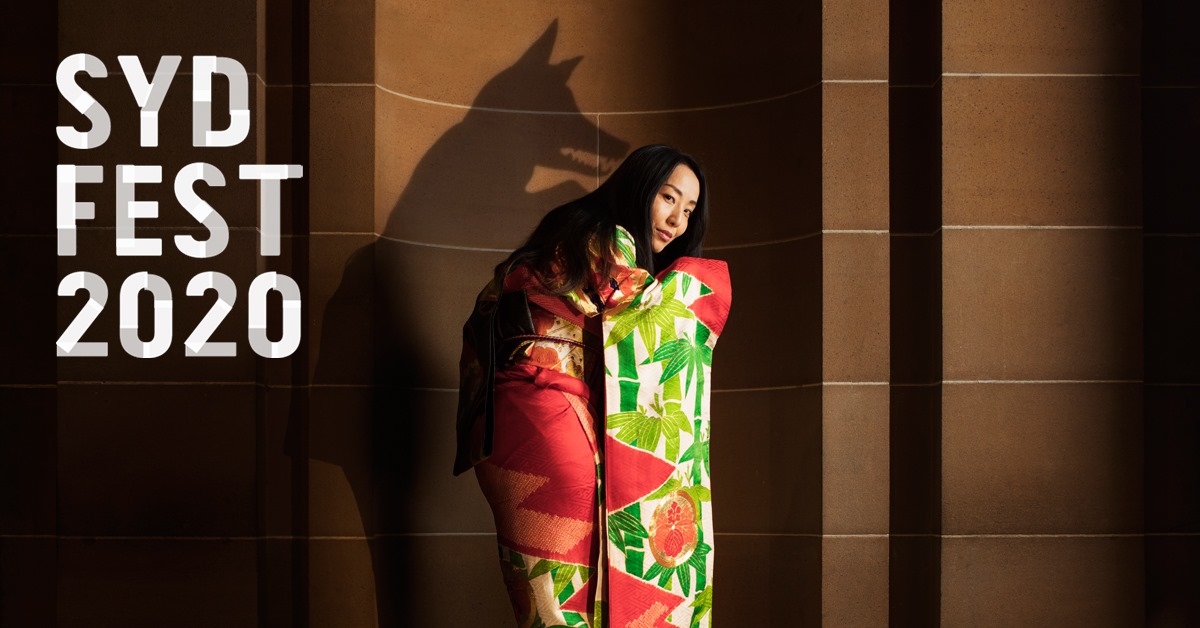 As Sydney's blistering sun sets, that when the real fun begins! Japan Supernatural's huge summer of celebrations rolls on with a night filled with music, art and other worldly theatrics:
"In Japanese folklore, twilight is the time when the supernatural world awakens. Everyday objects become enchanted, and shapeshifters and trickster spirits take to the streets. In 'Night parade of one hundred goblins', Clockfire Theatre Company unlock the ghostly realm that lurks alongside our own.
Don't miss this highly physical theatre experience, propelled by live taiko drumming in front of manga-influenced murals by artist Kentaro Yoshida".
https://www.youtube.com/watch?v=IC_wpud2ulY
Find  ticket info and further details here. Get spooky this summer with this huge night!
3. Antipodes 2020 (Melbourne)
18th Janurary, 6pm -9pm, Beinart Gallery, 1 Sparta Pl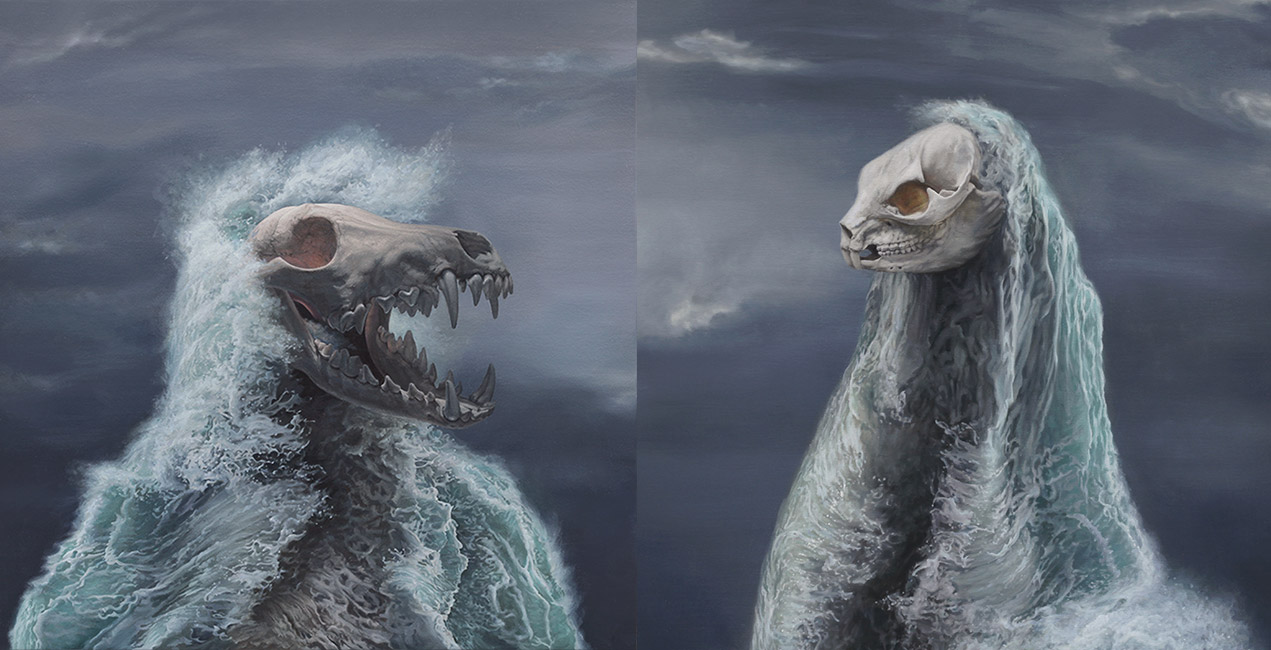 Melbourne's Beinart Gallery is opening the year with by placing a huge spotlight on local talent with a huge group featuring over 40 artists:
"While a mainstay of our gallery has been the ability to present the work of renowned artists from abroad, we are also proud to put a spotlight on the work of artists who make Australia their home. Antipodes 2020 includes works in a variety of media by an array of highly skilled figurative artists. It is our pleasure and privilege to bring attention to artists based in Australia so that the community at large as well as at home can appreciate the talents and skills cultivated right here, representing our artistic community in all its forms".
Featuring works by Shaun Tan, Joel Rea, Georgie Seccull, Nick Stathopoulos, Jennifer Whitten, Beau White, Kim Hyunji, Matthew Quick, Freya Jobbins, James Bonnici, Adipocere, Lucy Hardie, Julian Clavijo, Sam Yong, Mali Moir, Ben Howe, Cameron Potts, Lisa King, Megan Roodenrys, Annita Maslov, Brian Cheung, Clare Toms, Alex Louisa, Kim Evans, Jonathan Guthmann, Elise Hurst, Liz Gridley, Stephen Ives, Gerard Geer, Alex Sugar, Nicole Evans, Caterina Leone, Robyn Grove, Jai Raphael, Jenny Allnutt, David O'Brien, Kane Kokaris, Courtney Brims, Gigi Gordes, Brad Gunn, Stuart Amos, Salvador Morales & James Dean.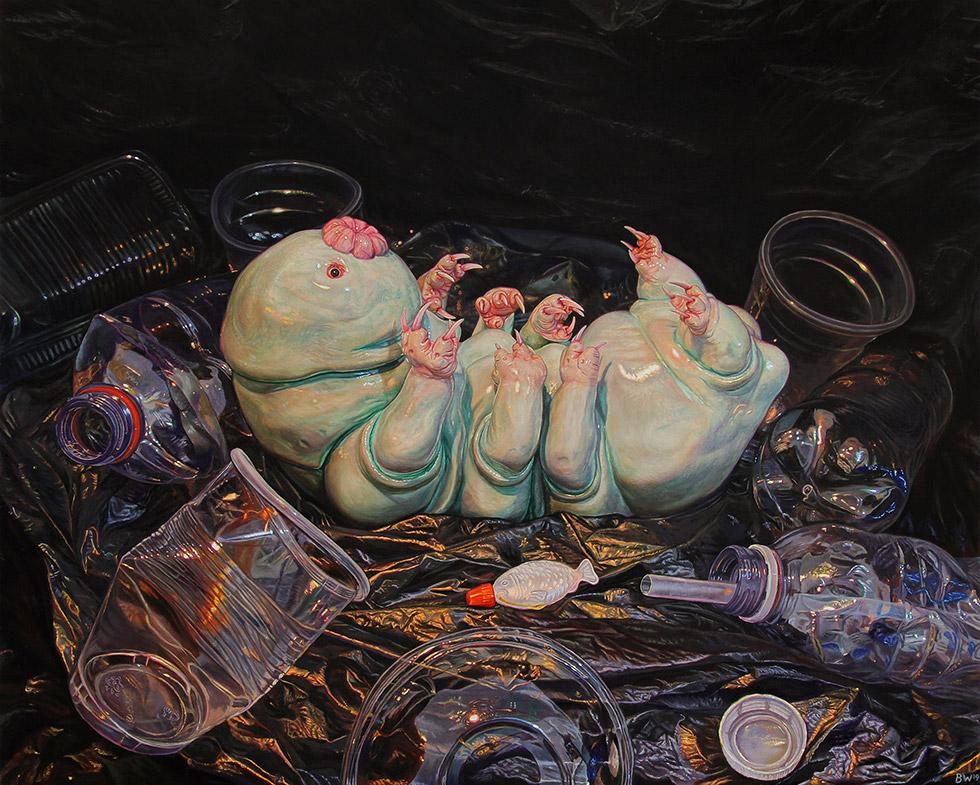 This one is not to be missed! For more info here.
4. Body In Retrograde by Samuel Luke (Sydney)
22nd January, 115 Regent St, Chippendale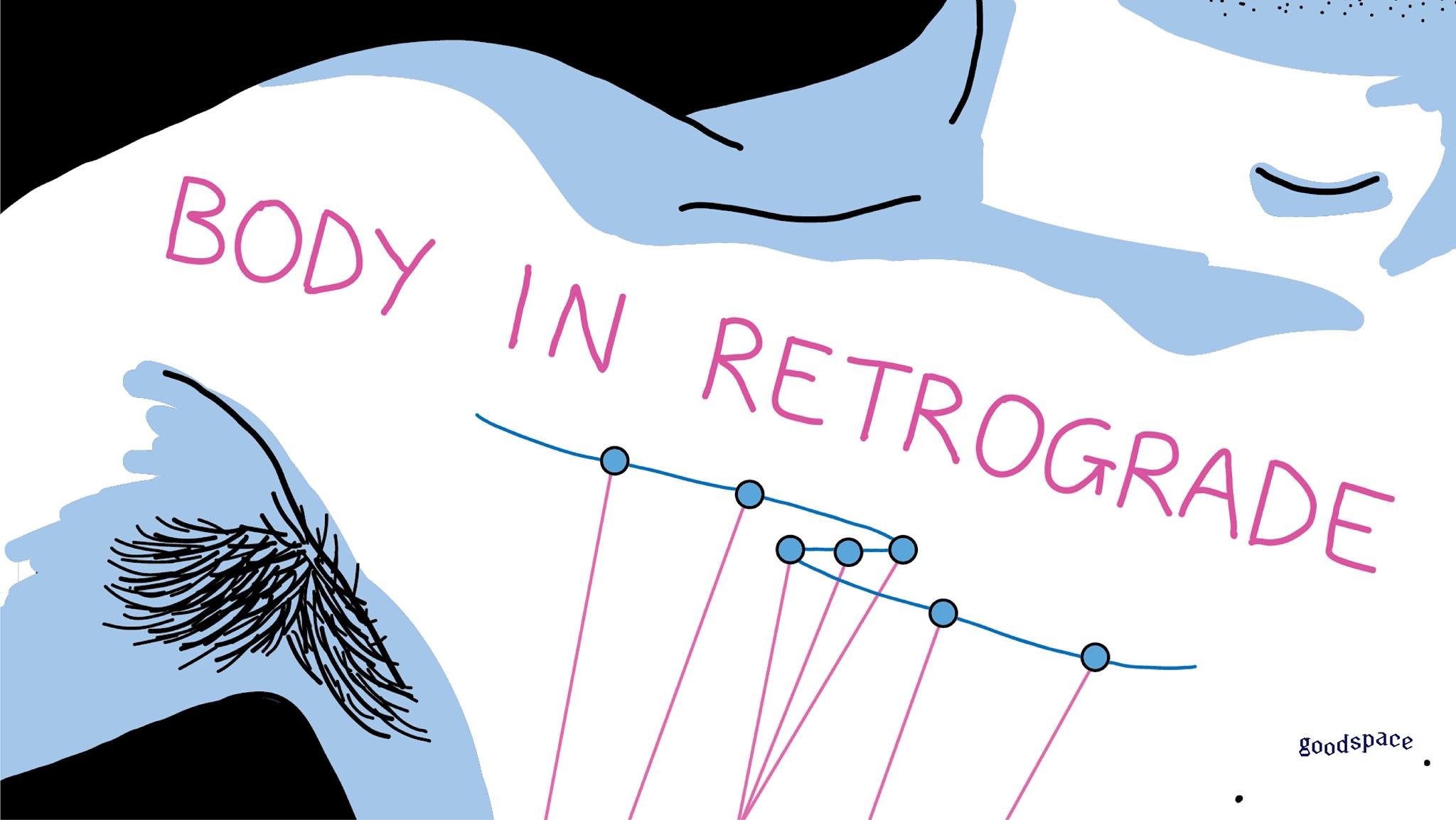 Sydney based artist Samuel Luke debuts with an extremely personal exhibition detailing his experiences from recovering from his top surgery: 
"The work is centred in outer space, yet grounded in the reality of having a body in recovery.  Samuel's comics use cosmic themes to address unexpected imperfections about his surgery results; focusing on the scar formation, open wounds and concave tissue in the chest. He relates these bodily experiences to planetary bodies, blackholes, impact craters, retrograde orbits, and even supernovae.
Being his first solo exhibition, and also the very first time showing photos of his chest post-surgery, it's a bit special and also something to celebrate! This photo series was created to document his body post top surgery. To reclaim the space he occupies, while also illuminating the reality of his trans body as a transitional space in itself. These photos were created when Samuel was 10 months post-op, a month before he underwent a revision surgery, before his body would shift and change, once again".
Find more details here! Follow @samuellukeart
5. Yabun Festival (Sydney)
January 26th, 11am – 7pm,  Victoria Park, City Rd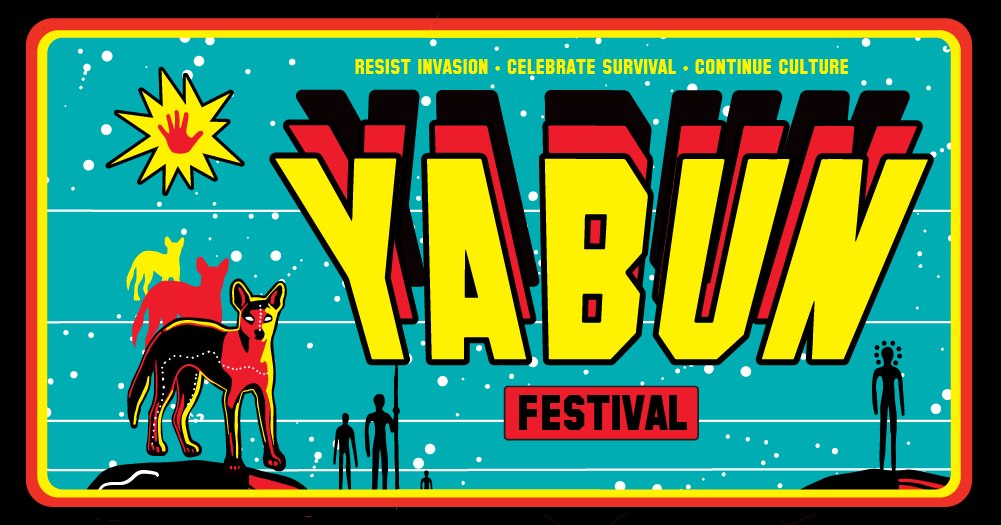 Australia's biggest single day celebration of Aboriginal and Torres Strait Isalnder culture is back! Taking place on the traditional lands of Gadigal clan, the Yabun festival welcomes everyone and one with open arms and warm smiles:
"Established in 2001, Yabun (meaning 'music to a beat' in Gadigal language) is a free event that features live music, a bustling stalls market, panel discussions and community forums on Aboriginal issues, children's activities, and traditional Aboriginal and Torres Strait Islander cultural performances.
Yabun Festival welcomes everyone to join us in this one of a kind event which honours the survival of the world's oldest living culture".
Find more details here!