Put away those baggy coats and bust out your best sun hat, its finally that time of year again!
With the transition from the icy cold winds of winter to the refreshing warm sunshine of spring, change is most definitely in the air. Just like the flowers that are blooming back to life in gardens nationwide, the art world is opening up for a month full of diverse and exciting events.
So as per usual, here is a list of 5 of the best art shows you need to see this September!
1. Restlessness by Claudia Chinyere Akole (Sydney) 
September 4th, Goodspace, 115 Regent St, Chippendale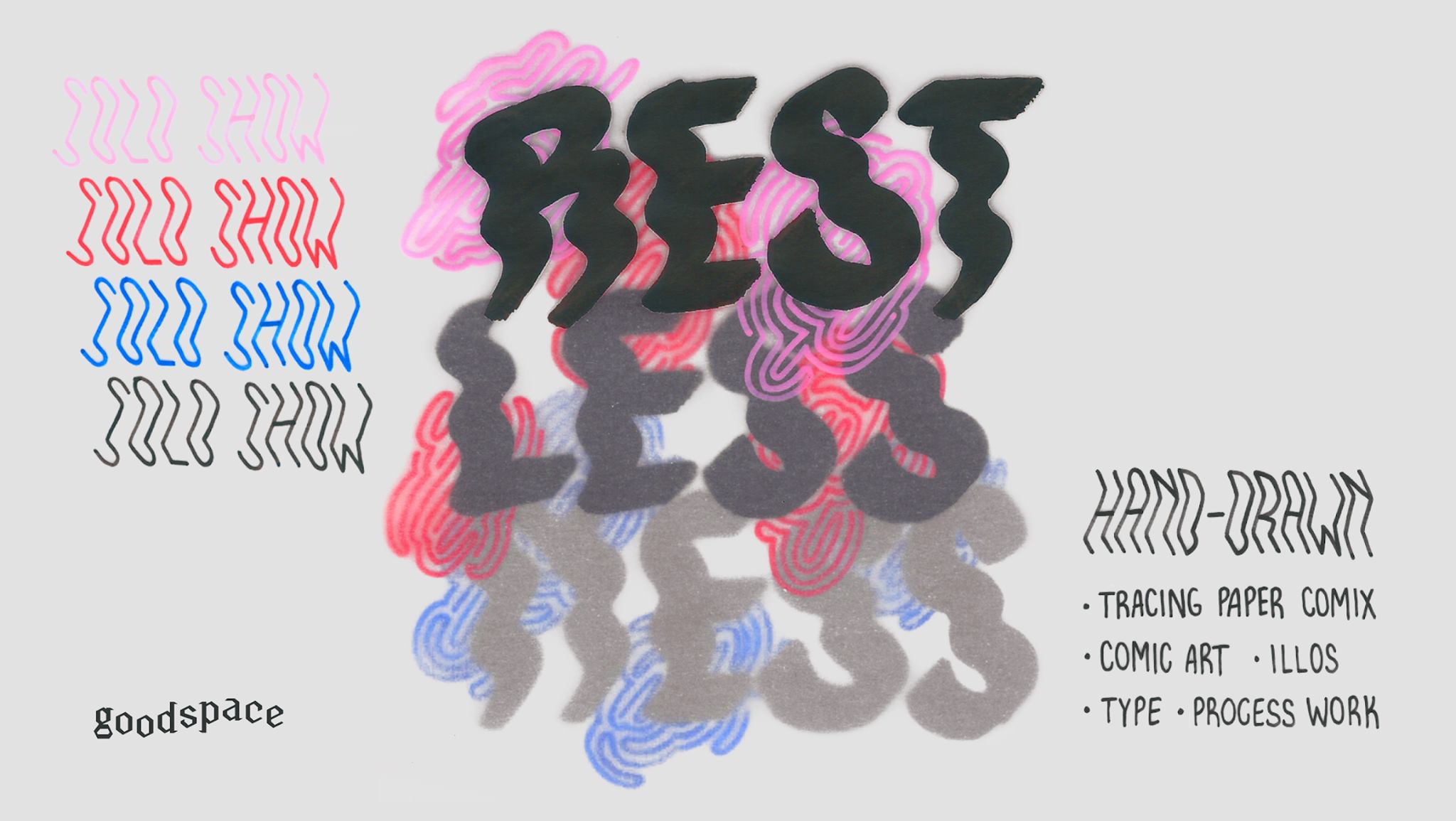 Artist, illustrator, cartoonist, animator and self-professed art hag how bleeds pink Claudia Chinyere Akole is set to grace the walls of Sydney's Goodspace with her debut solo exhibition "Restlessness". Looking to further her explorations into cultural identity, loneliness, abstraction and mental health, Akole will highlight her diverse and eclectic body of work in a spectacular way:
"RESTLESSNESS is Claudia's first solo exhibition, which will showcase her hand-drawn illustration, cartooning, and design practice. RESTLESSNESS will be a glimpse into full-scale original drawings, illustrations, comic art, Tracing Paper Comix, hand-drawn type, and their associated process material including comic pencils, sketches, and drafts.
While there will be limited zines and prints for sale on the night, the original art will be leaving the dark confines of Claudia's paper portfolio for one night only! Wednesday September 4 from 6pm."
Find more info here. Follow @claudinsky
2. THEN (Sydney) 
September 11-15, White Rabbit Gallery, 30 Balfour St, Chippendale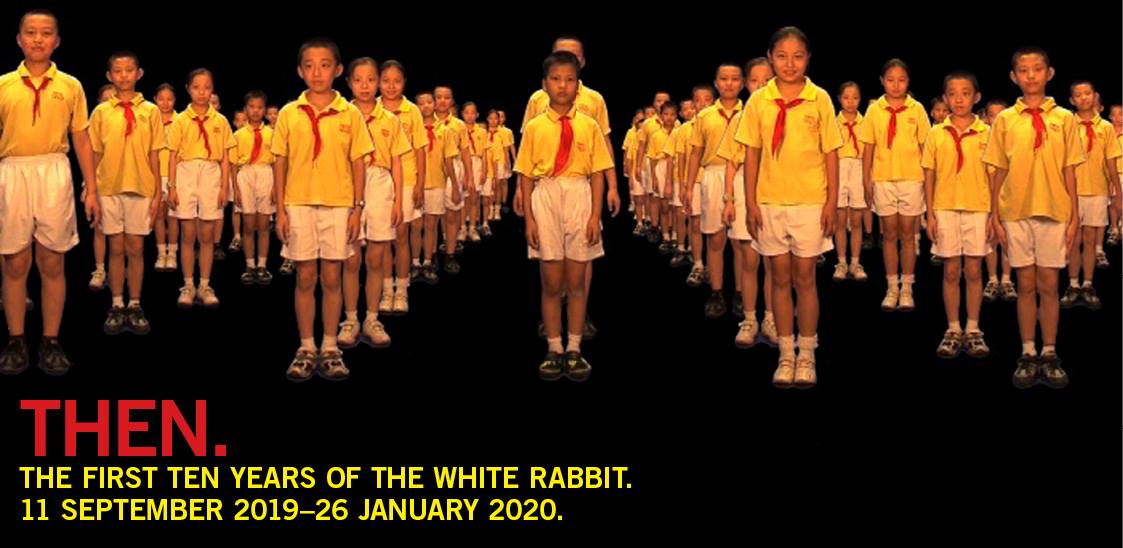 The premiere home for contemporary Chinese art White Rabbit Gallery is turning 10, and to celebrate they will be holding a behemoth 5 month long exhibition THEN.
Owner and philanthropist Judith Nelson looks to exhibit over 60 works from over a decade of Chinese artistic output, not only solidifying White Rabbit Gallery's position as a space for boundary pushing exhibitions but also an insightful look into the lives and experiences of Chinese peoples.
THEN kicks off the huge show with free public tours held throughout the first week of September, with more events to be announced.
Find more info here.
3. Troppo Art Mart (Melbourne)
September 13-15, Backwoods Gallery, 25 East St, Collingwood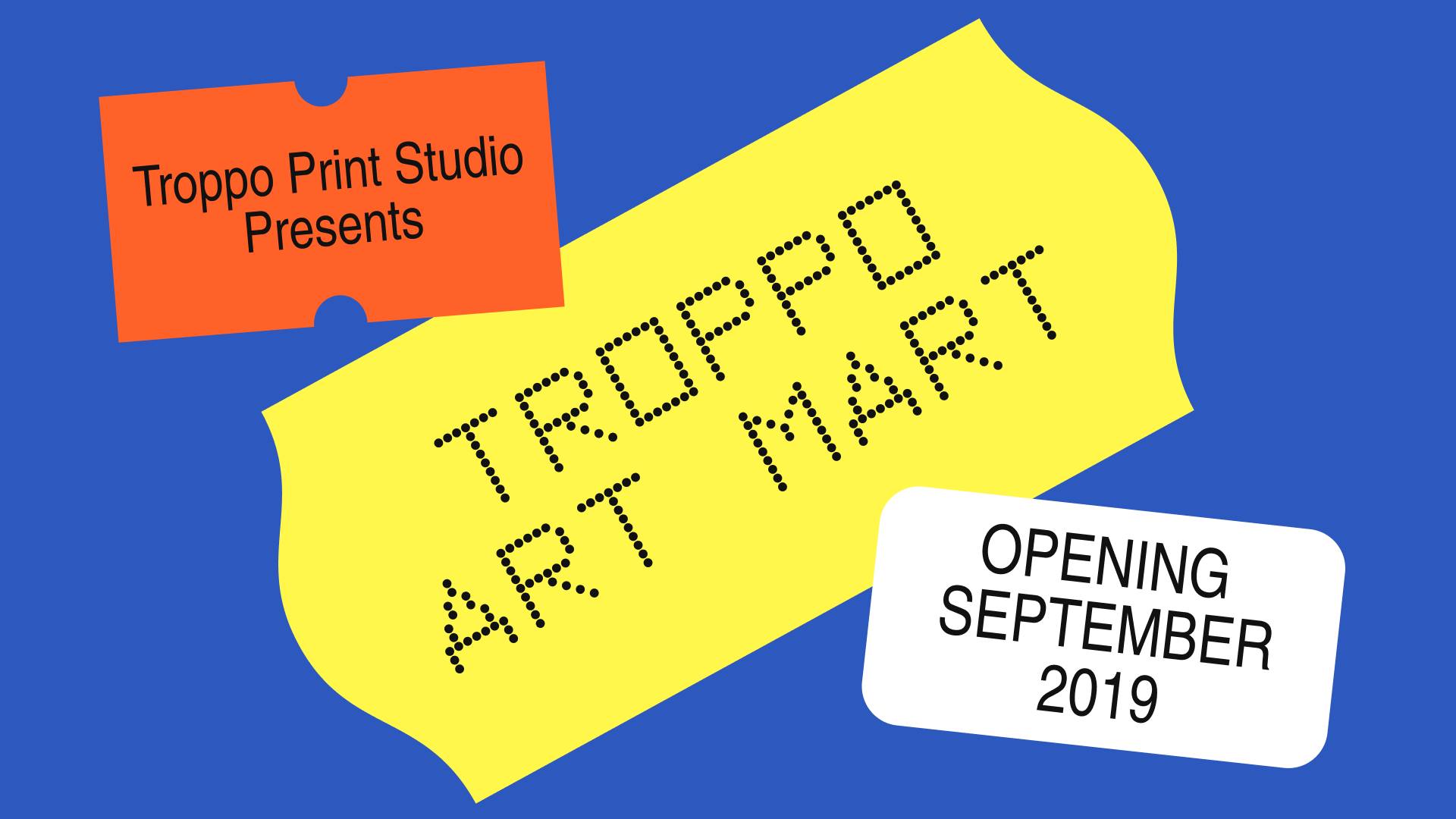 Melbourne's Backwoods Gallery have finally done the unthinkable, they have let the inmates run the asylum! For one weekend, Backwoods Gallery will transform into a weird and wonderful amalgamation of part art installation and market, where nothing is off limits:
"Our featured artists deploy a high-calibre combo of colourful, weird and wonderful, without compromising on fine art quality and ethical values. We're letting them run wild with their space, so come and climb inside worlds created by ceramicists, fashion designers, illustrators, painters, printmakers, zinesters, self-publishers and bookmakers.
Join us to celebrate the market's opening night on Friday evening from 6pm – 10pm with tunes from FlashbacK Rave Committee and other local performers. Bodriggy Brewing Co. is bringing the beers, and there'll be plum wine from Choya too".
Featured artist and vendors include Krack Studio, The Archivist, OK Books, Matt Sanders, Ryan Hancock, Spooky Books, Sam O Farrell, O.Z.O, To Barwyn and Back, Planet Destroy, Troppo Print Studio and more TBC.
Find more info here.
4. Soft Centre (Sydney) 
September 14 (12pm – 11pm), Casula Powerhouse, Powerhouse Rd, Casula
Video credit: NAXS corp.

Posted by Soft Centre on Wednesday, July 3, 2019
Video Courtesy of NAXS corp.
The year's most experimental and progressive electronic music/arts festival is back! Soft Centre looks to converge a line-up of some of the most exciting and avant-garde artists to Western Sydney's burgeoning art hub, The Casula Powerhouse:
"SOFT CENTRE is a one-day festival of dark abstraction. Experimental electronic music, radical performance art, large-scale light installations and new media works intersect to create an unforgettable day at the Casula Powerhouse Arts Centre in South West Sydney. Awarded 'Music Event of the Year' at FBi Radio's 2017 and 2018 Sydney Music, Arts & Culture Awards".
Check out some pics from last year below, find more info here and here.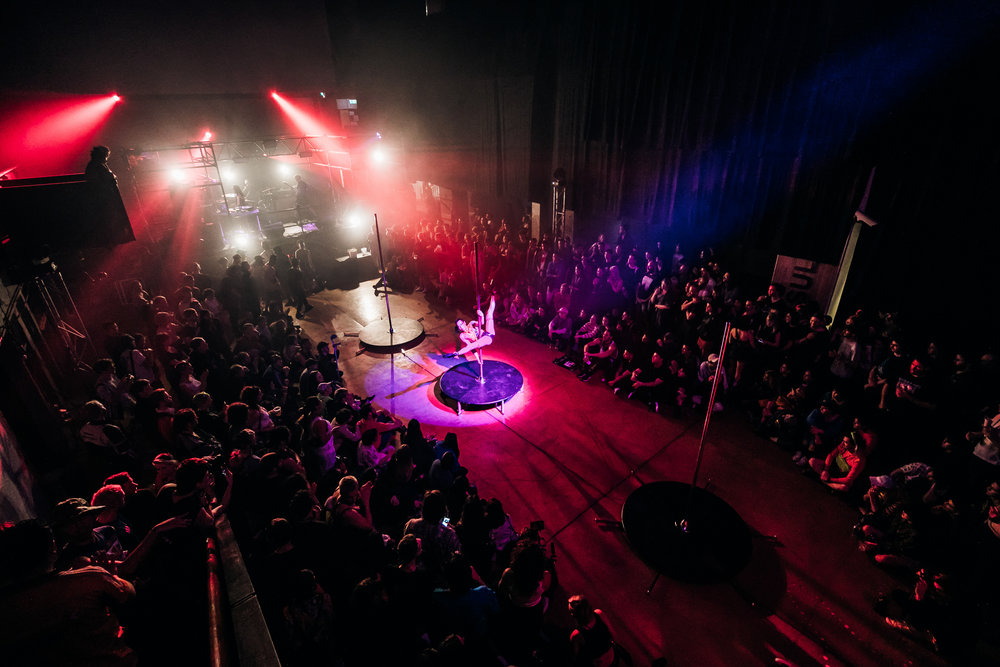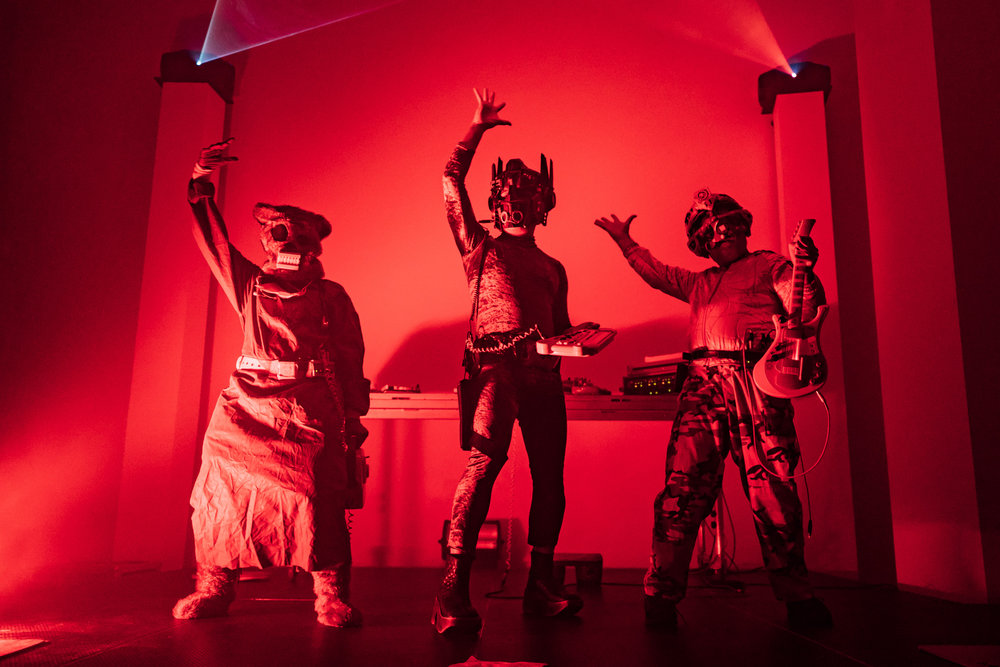 5. The Big Design Market (Sydney)
September 20 – 22, Barangaroo Reserve, Barangaroo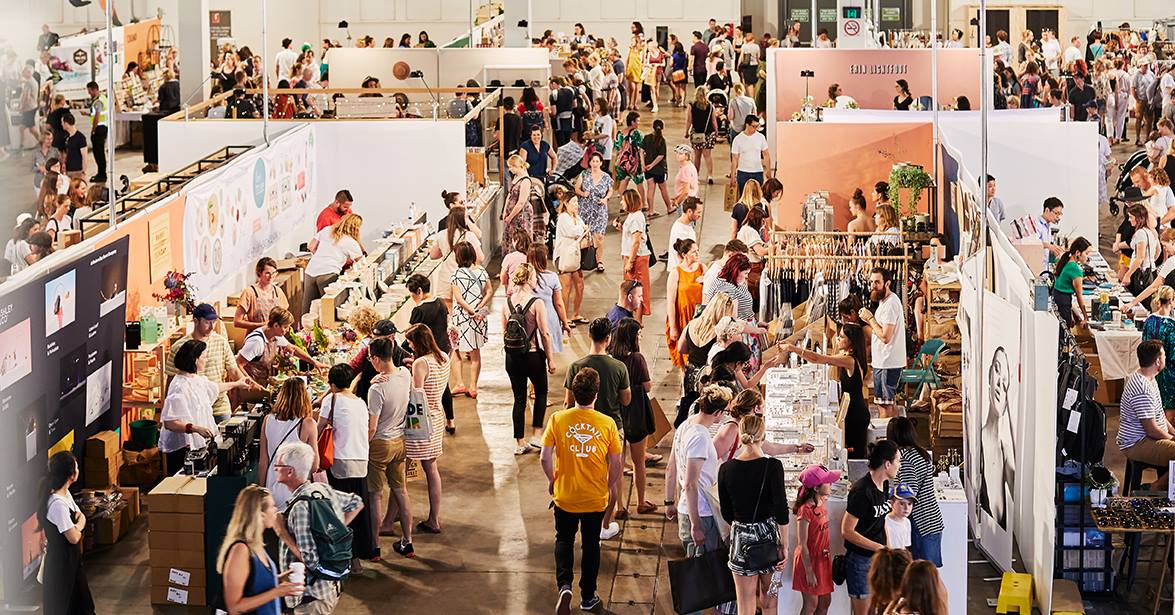 If you've ever looked around your place and thought "I am sick of all this bare bones K-Mart designed stuff", then this September get your wallets ready because the Big Design Market is here:
"The Big Design Market brings together Australia's best independent designers and makers for 3 huge days of shopping. Discover a premium line-up of over 200+ stallholders across homewares, textiles, fashion, jewellery, ceramics, stationery, lifestyle products, art prints, books and gifts for kids.
Visitors to The Big Design Market can also enjoy delicious fare from local food icons, craft beer and cocktails, designer showbags, free activities for kids and much more!"
Tickets are only $5 and kids under 12 get in free, so bring the whole family! Find more info here.