As the humidity swells and summer begins to drag from the "let's go lie on the beach" weather to continual days of sweaty butt crack, we can take solace in the fact that Chinese New Year is upon us.
Artist/ya boi Chris Yee is doing it big in 2019! Only one month into the new year and Yee is already presenting his latest body of work, HI MEDUSA! with 4A Centre for Contemporary Asian Art. It promises to be a unique exhibition where Yee is draping a whole new series of intricately designed rugs across Sydney's historic Chinese Garden of Friendship:
"HI MEDUSA! is an exhibition that creates a tangible connection between the Chinese-Australian communities of Sydney and provides a unique opportunity for visitors to engage with the history of the Garden through neo-traditional artworks depicting modern and historical Lunar New Year cultural imagery.
Presenting twelve new and existing bespoke tapestries by emerging Sydney artist Chris Yee, visitors to the Chinese Garden of Friendship during Lunar New Year 2019 go on a journey through the Gardens, discovering detailed, beautiful and humorous images at every turn. Yee's design work evokes the experiences and narratives of the Chinese diasporic communities of the city expressed through a graphic sensibility that echoes that architectural forms and decorative embellishments of the Chinese Garden of Friendship. Hand woven, the tapestries in this special exhibition." – 4A Centre for Contemporary Asian Art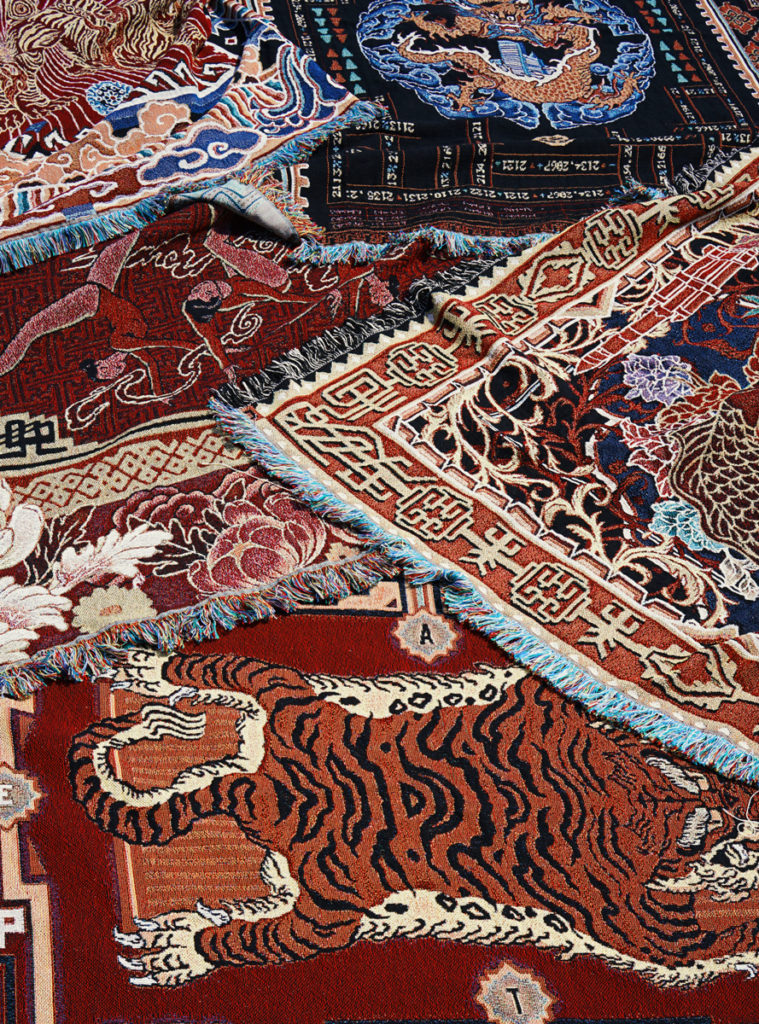 An artist who has created works for an illustrious list of clients and exhibited internationally whilst unashamedly repping his local neighbourhoods (Ryde, holla if ya hear me!), Chris brings his signature bold style and cheeky sense of humour to traditional Chinese cultural aesthetics. Elegant dancers, track suit pants wearing cosmonaut babies, and intricate grids of churning stock numbers are just some of the surreal images on display in Yee's experimental re-imagining of traditional Chinese motifs.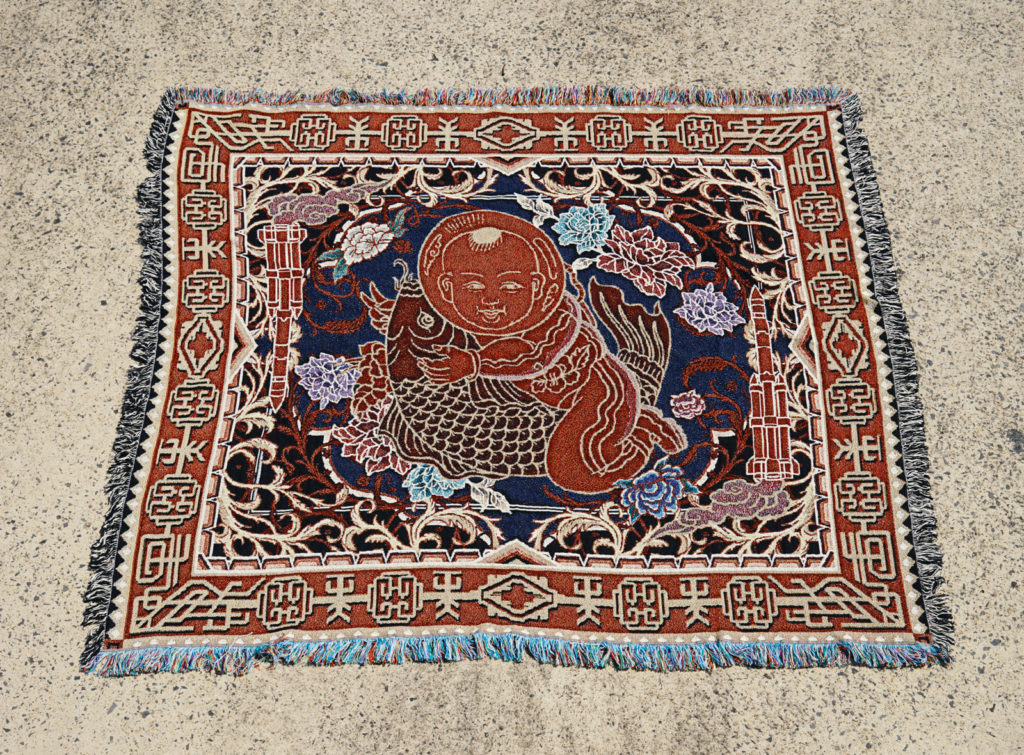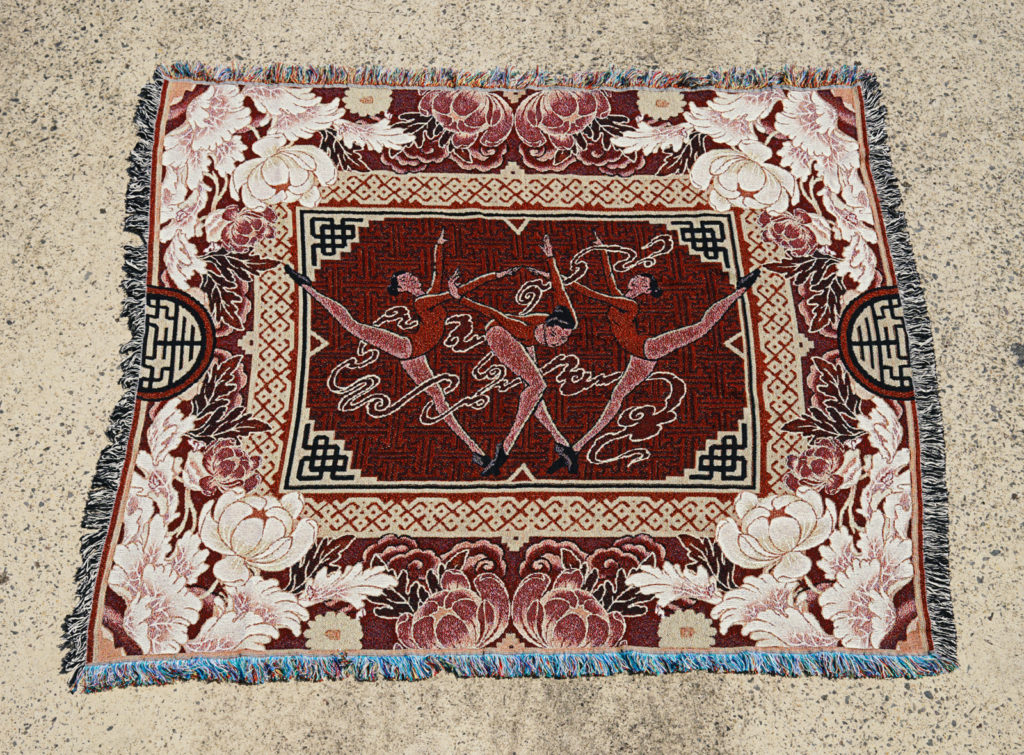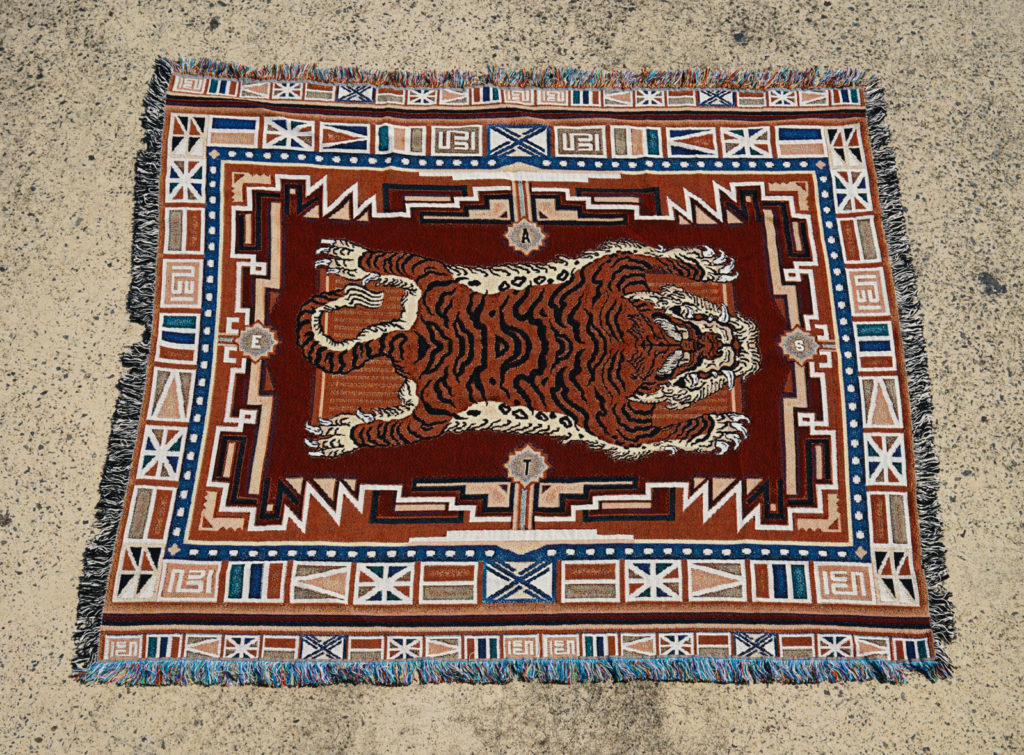 Make sure to check out this unique  Sydney experience while it lasts! Trust us, ain;t no one tricking out the Chinese Garden of Friendship like Ya Boi! BAO!!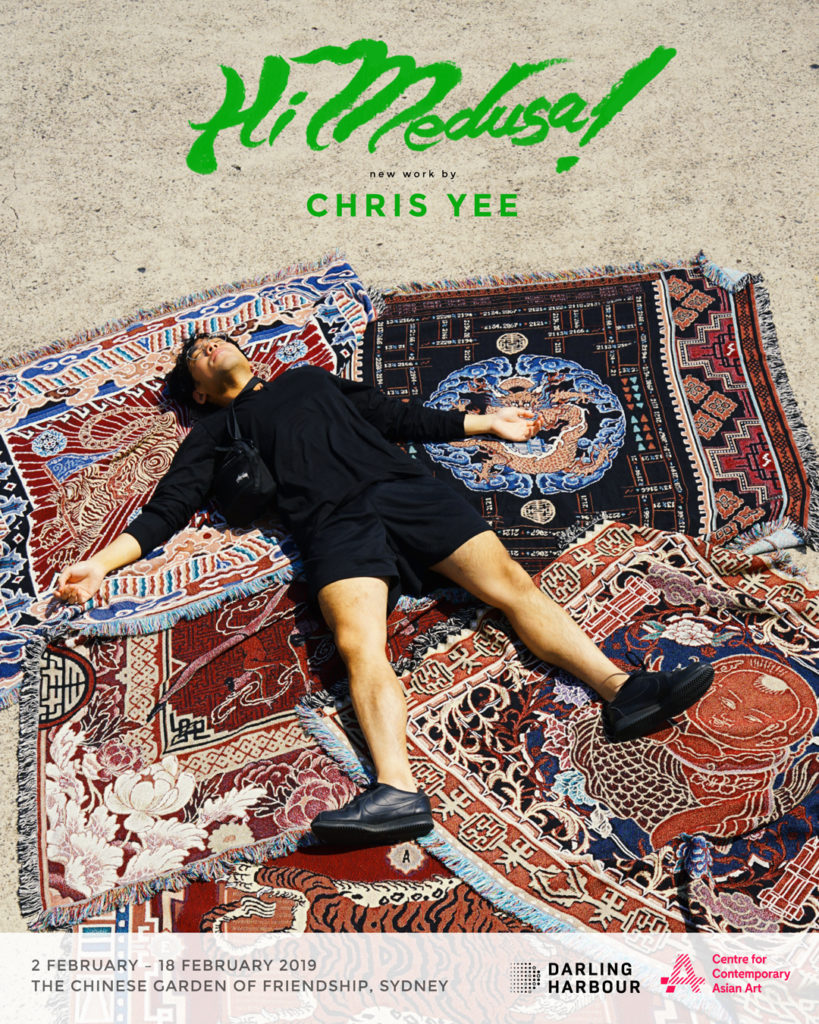 Hi MEDUSA! Opens Saturday and will through to Feb 17 at the Chinese Garden of Friendship, Pier Street, Cnr Harbour St, Darling Harbour
Find more info on Chris Yee here and for 4A Centre for Contemporary Asian Art here.
Follow @yeetheeast and @4a_aus