Images by Carlos Walters //
What are you up to tomorrow night?
Don't bother answering that because we already know what you're going to say – you'll be at The Rocks walking around mouth agape as you immerse yourself in the world of Jeremy Kay's AFTER HOURS solo exhibition. The event will see Kay and crew transform the historic Bay 43 whilst also presenting a line up of Sydney most contemporary DJ's including artist and producer Caleb Jackson.
The exhibition will feature new works will explore the notions of time, colour and (a little bit of) chaos, expressed through Kay's abstract impressionist lens. "The AFTER HOURS world is a place where reality is suspended, and the night comes alive. It offers a euphoric escape where anything is possible, and time loses its meaning," he says.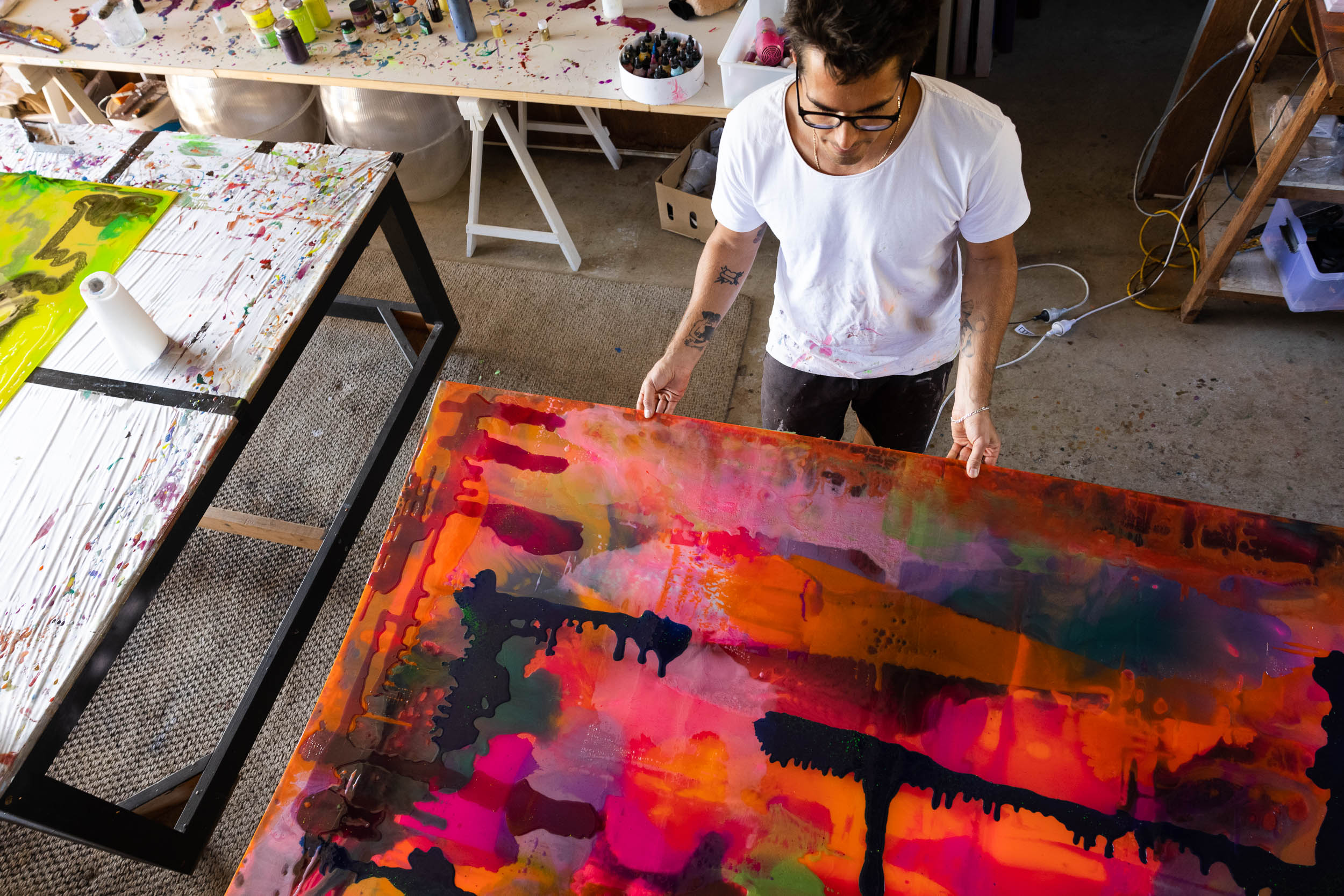 This is an event that not only celebrates the beauty of art but also serves a greater purpose. By attending the exhibition, you'll not only have the opportunity to view Jeremy Kay's amazing artwork but also make a difference in the lives of children in need. And with Art Aid's commitment to making an impact, you can be sure that every penny raised will go towards building the school and providing these children with a better future.
All works will be for sale and 25% of profits from the show will go to Art Aid's newest charity partner Bali Life Foundation, an organisation dedicated to providing love and care to the disillusioned and underprivileged in Bali. Their goal is to raise $60,000 AUD to build a 'Free' school in Denpasar and will be accepting donations on the door upon entry. RSVP here.