Benjamin Baker doesn't fit neatly into the role of traditional artist.
For one, the Melbourne-based artist goes by the alias of fuckyoubaker, a pseudonym that is simultaneously self-depreciating and antagonistic. The name successfully elicits bashful grins, acting as a perfect summation of Baker's works and their charmingly bleak duality. Smiling grim reapers, dagger-wielding mascots, and memorable anti-slogans are just some of Baker's iconography that illuminate his signature brand of charismatic nihilism.
Looking through the maverick's varied body of work that consists of illustrations, murals, and even a self-established clothing brand, there's the sense that he relishes in relinquishing the longevity of his works to the audience. Whether you laugh at it, decry it, get inspired by it, or never see it again, the only thing certain is that Baker will continue to pump out work.
As we wait to see what the enigmatic fuckyoubaker will do next, we thought there'd be no better time to catch up with the man himself to pick his brain on anything and everything.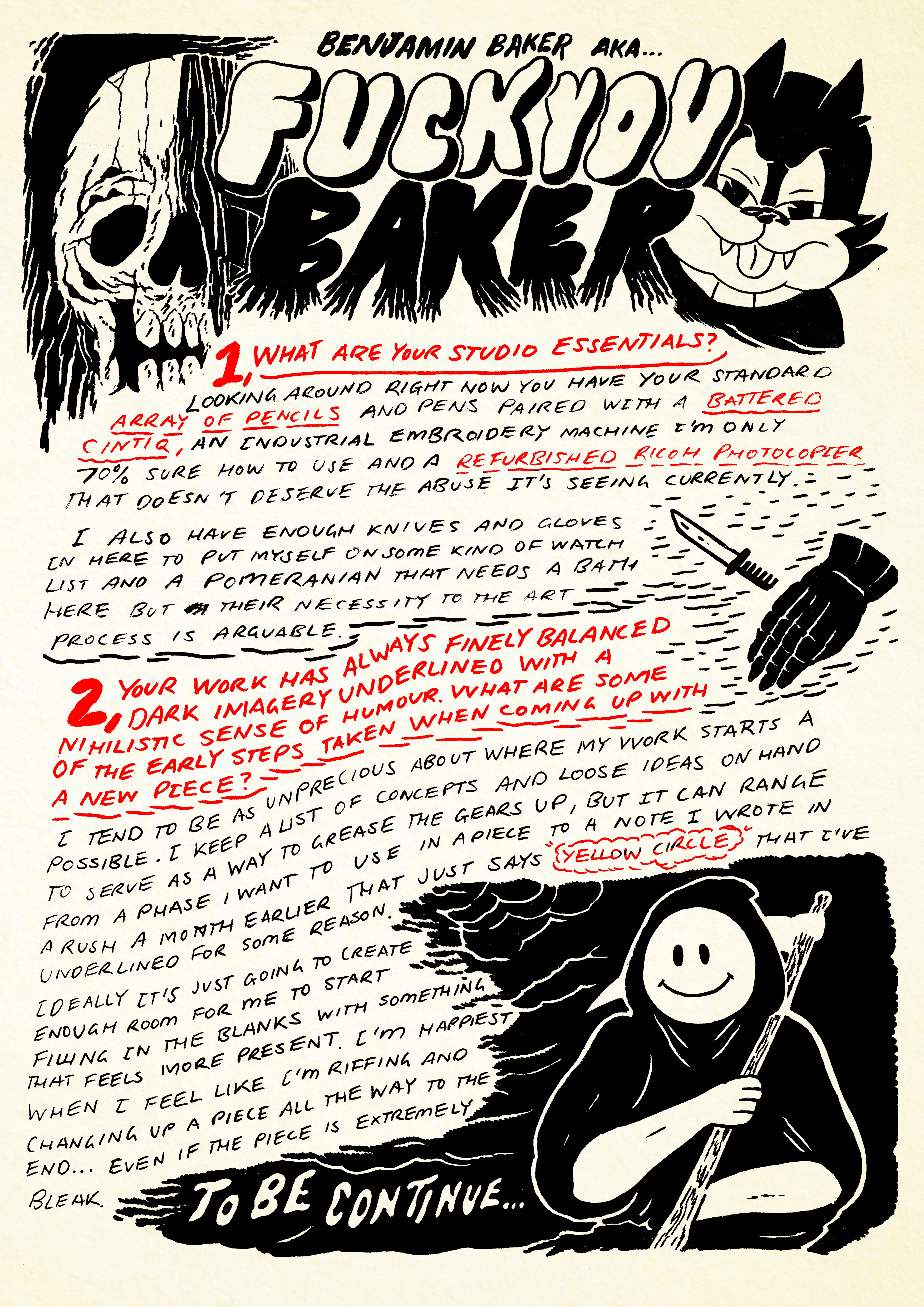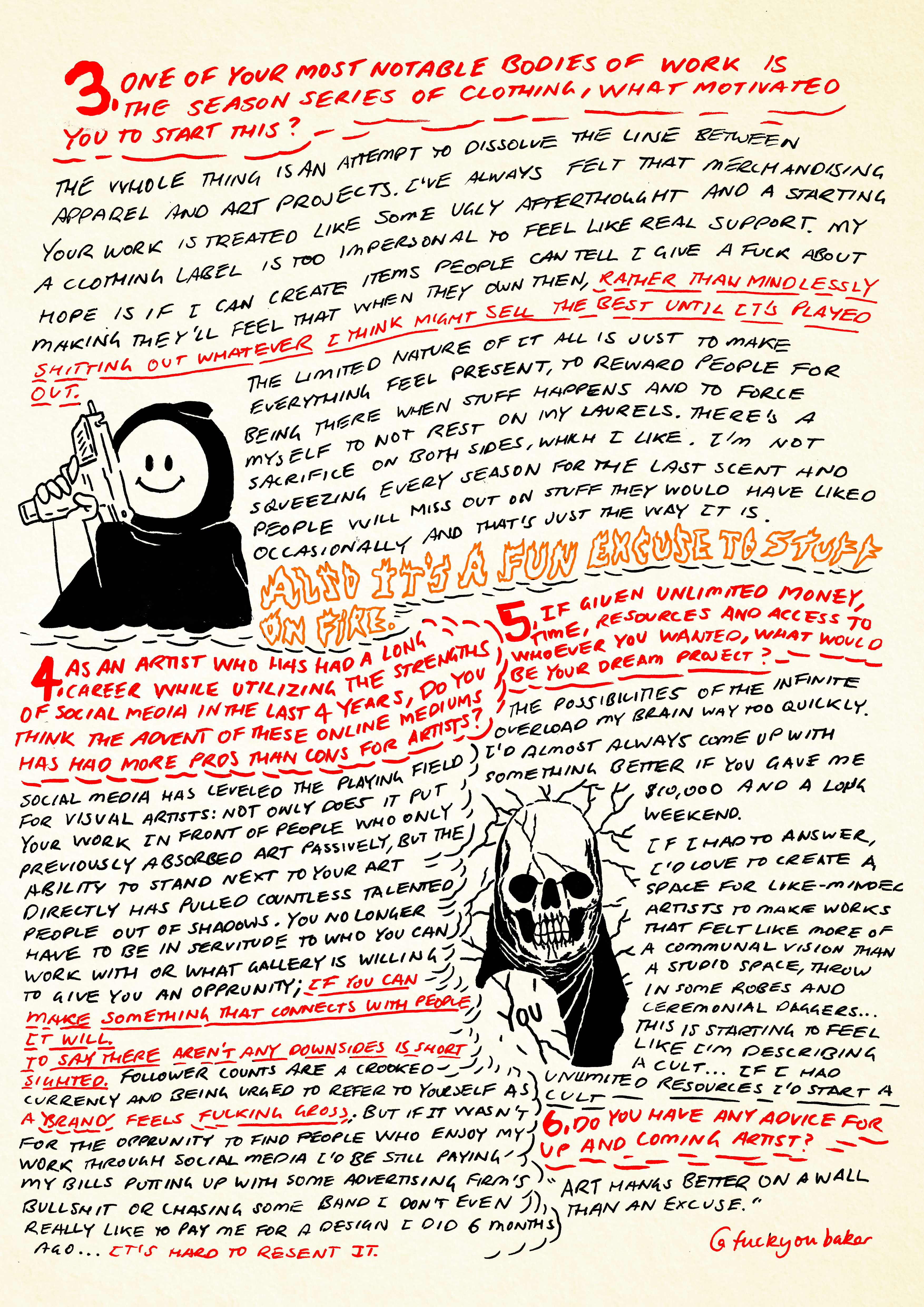 Find more info here. 
Follow @fuckyoubaker.