I know you're out there. I can feel you now. I know that you're afraid. You're afraid of us. You're afraid of change. I don't know the future. I didn't come here to tell you how this is going to end. I came here to tell you how it's going to begin… I'm going to tell you how you're going to become a hag.
To become a hag, there's a few things that Sydney-based creatives and conjurers of the do-it-yourself published HAG MAG Ella Sanderson & Geogrette Stefoulis, would like you to do: 1. Live as you want and never apologise for it! 2. Come to Goodspace on October 30 and pick up a copy of HAG MAG Issue 2! 3. Make sure to dress accordingly, as it is the HAG-O-WEEN spectacular (duh)!
Debuting only earlier this year, HAG MAG is quickly becoming a beautiful synthesis of both publication and collective, acting as a meeting point for shared ideas of identity and culture. For their second issue, HAG MAG is going big with a line up of amazing artists and creatives including Georgette Stefoulis, Ella Sanderson, PapaGrumbus, Annie Huang, Geraldine Buzzo, Connor Xia, Meg O'Shea, Sophie Joyce, Tom Sanderson, Erin Sutherland, Steffie Yee, Janey Li, Ariel Ruby, Ellen Muller, Lily Cameron, Kathy Sarpi, Evie Hilliar, Will Thompson, Rosemary Vasquez-Brown, Michael Di Iorio, Bailey Sharp, Samantha King, Lester Chan, SAARA138, Carly Candiloro, Harriet Cronley, Trolleybride, Grace Lee (Teapot Corp.), Georgia Kriss, Horny Haikus, Dweeb City.
We caught up with our favourite hags in the only way that felt appropriate… an illustrated interview!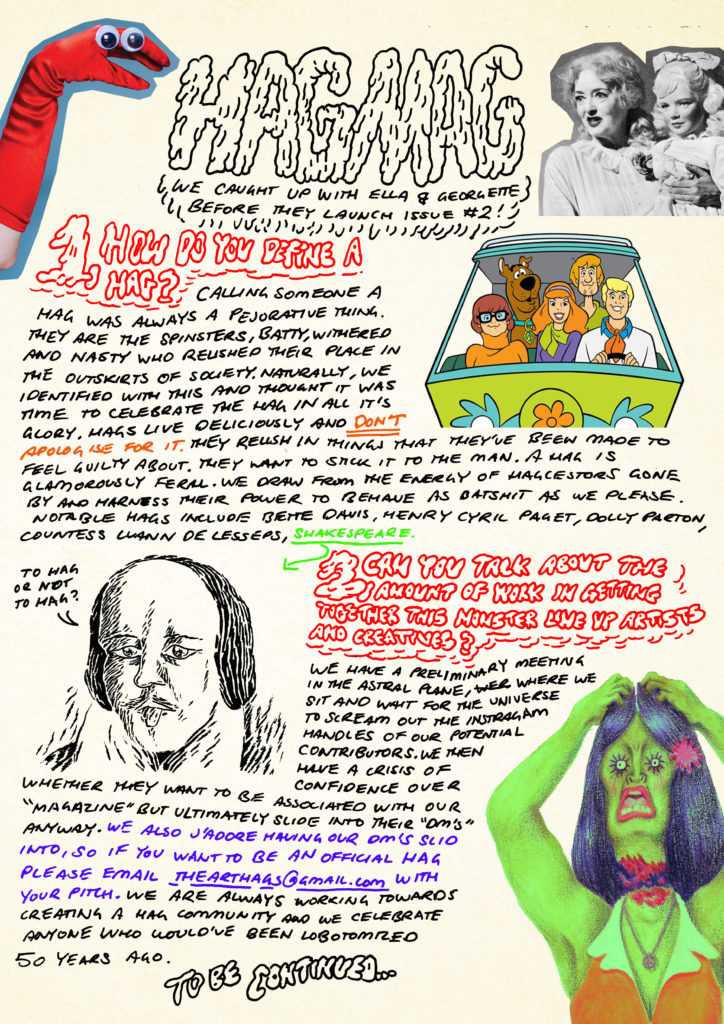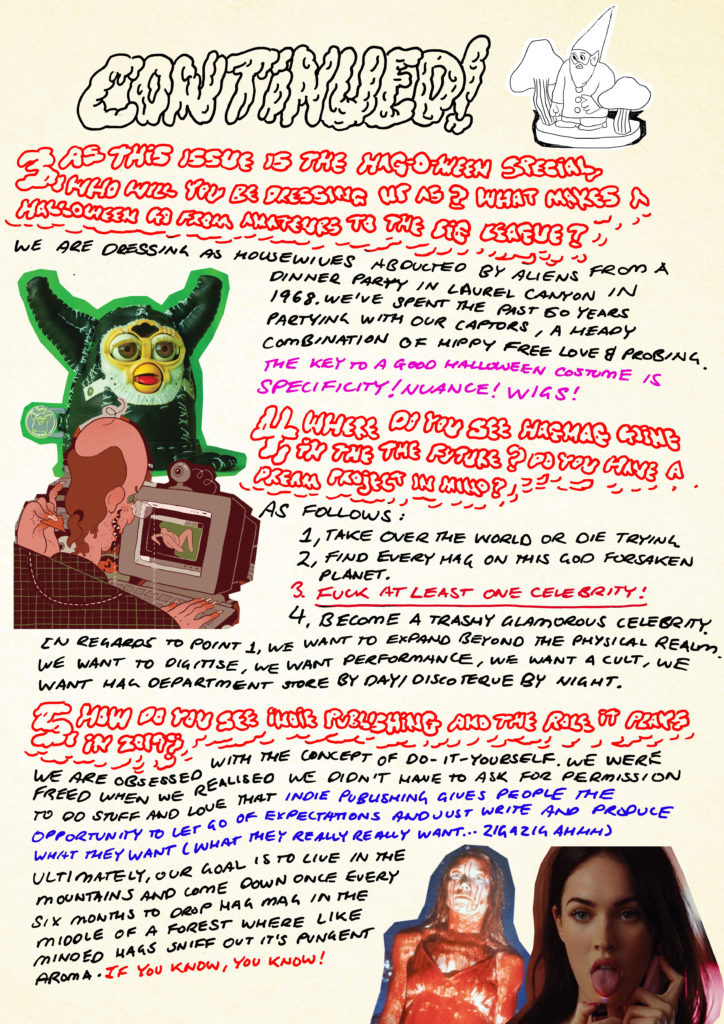 Hag Mag Issue #2 Launches this Wednesday! Make sure to come down to Goodspace at 6pm to get a copy and meet some other hags! Find more info here!
"To our dearest Hags,
We have been brewing something absolutely putrid over the last few months. She has been sputtering and bubbling away in our vajazzled cauldron. We love her. All thick and slimy and pungent. But like all good feral daughters, it's time for her to fly the coop. She's got her prom dress on and Tommy's asked her to be his date. So she's oozing out of our apartment and catching the 428 bus straight to GOODSPACE GALLERY on October 30th!! YES its Hag Mag Issue 2…The Hag-o-ween special!"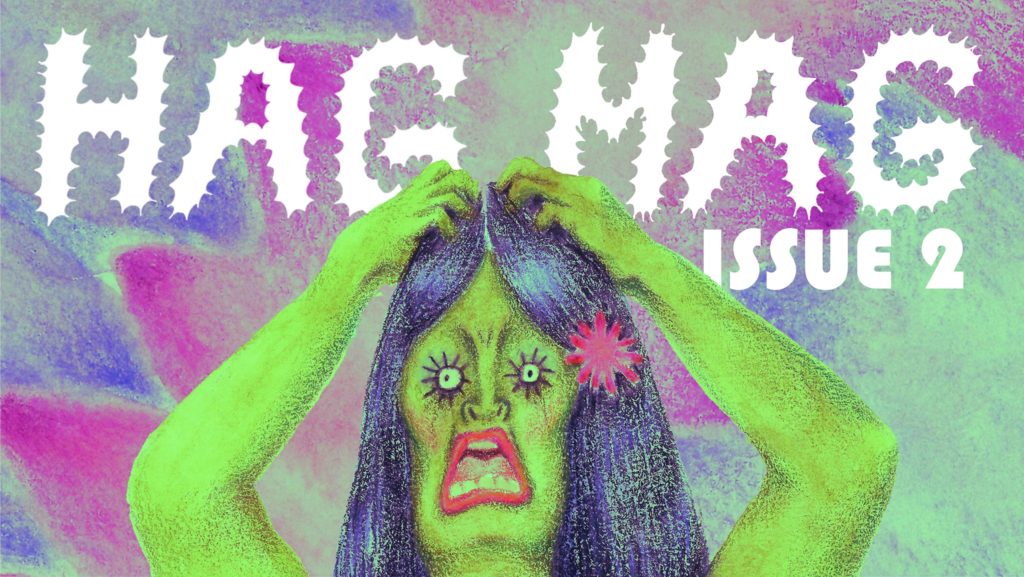 Follow @hagmagazine