Australia is currently simmering with young talent, all looking to carve out their own identity in a creative landscape that is constantly changing and evolving.
Artist Kim Fernandez is one of those talents already leaving a big impression on the Aussie creative scene with her patent ability for reinterpreting contemporary culture.
She has become known for her portraits of some of the most eclectic icons in hip hop today. Combining illustration and collage, Fernandez brings a unique energy to her portraits of faces such as Little Yatchy, Rico Nasty, and even Aussie boys, Triple One. Rendering her subjects across a choppy sea of nude photography, the artist creates images that are stylistically striking, textured and tactile.
We caught up with Fernandez to talk about the fundamental role art plays in her life, her sources of inspiration, and dream collaborations!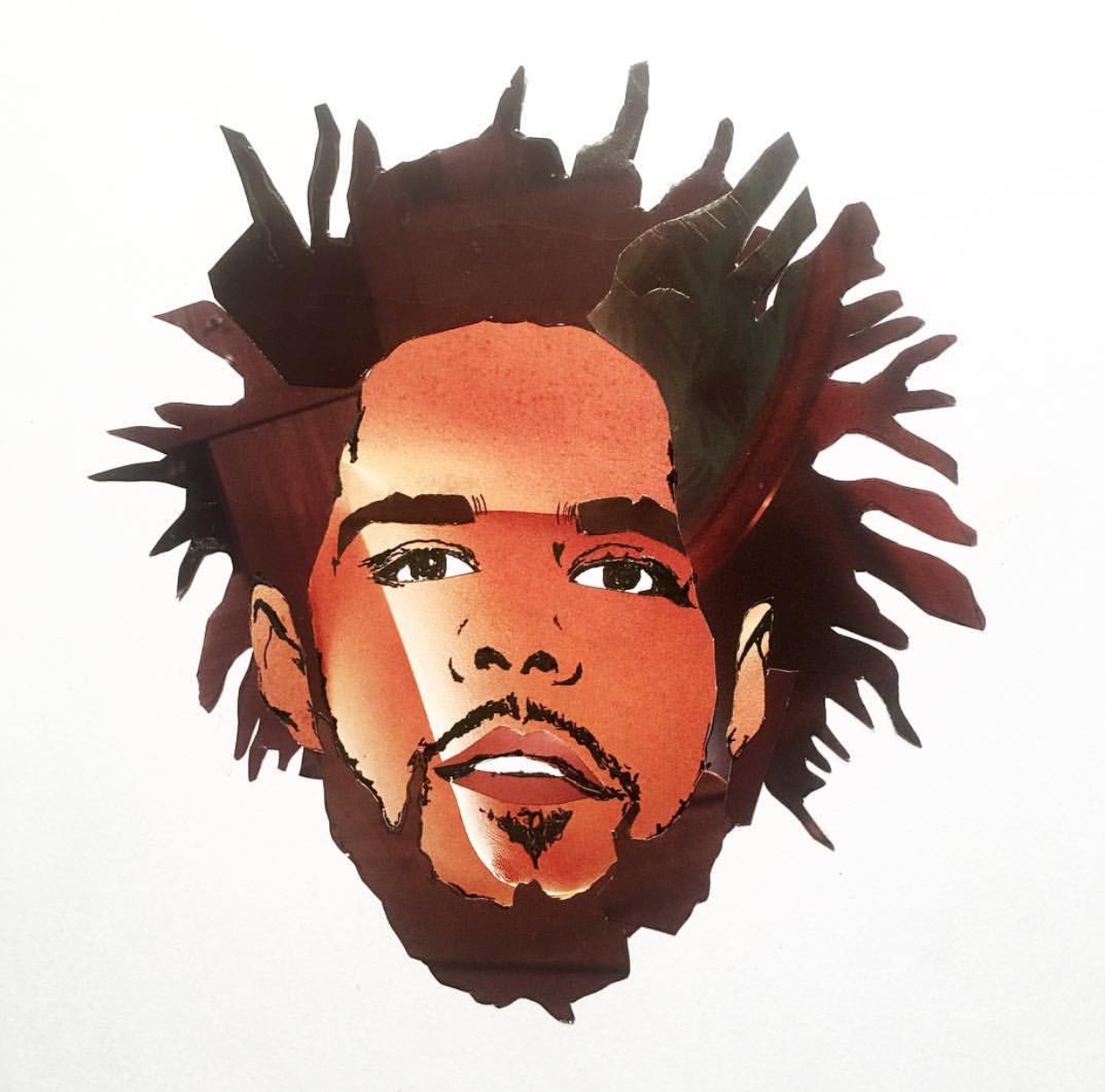 What are some of your earliest art related memories? When did you decide to pursue it as part of your life?
Art has always just been my thing, in school it was the only subject I actually payed attention to/enjoyed. The first memory that comes to mind was in third grade when I drew the opera house and my teacher screamed when she saw it , because it was that good (not trying to flex), from then on I just ran with it. I took two visual art classes in high school, and then got my certificate 4 and diploma in visual art after high school. I started collaging pretty recently though ! A few years ago my ex boyfriend got me this fat vintage playboy bible for my bday…. needless to say , a really random gift. But back in the day I used to have a fascination with drawing the naked body, so he got me the book to use as a guideline to draw/study womens naked bodies. I never really touched the book untill two years ago I  found it under my bed , opened it, and just thought to myself "why don't I just cut these chicks up and make rappers faces". That was it haha. Just a idea I thought of. I had always struggled with creating my own unique style , and when I thought of this I knew it had not been done before and I knew I was on to something. When people look at my art at first they don't even realize that's there's nudity within, but they usually do a double take and ask "are those nipples?…"And I love that reaction ! Yes ! those are boobs ! and that's a puss! and the naked  female body is sick!
Some of your most signature pieces are your unique portraiture of rap and RNB heavyweights like Sade, Frank Ocean, J Cole, and Aussie legends Triple One. How do you decide on who you will illustrate? What inspired to approach these pieces with photo collage?
I met the Triple One boys at a Soulection party at the start of the year and few months later Marty Bugatti asked me to do a portrait of the boys which obviously I was honoured to do, they are doing huge things for Australian hip hop, I really think their sound is unique and hard hitting , they also just released their new ep "The Libertine 2" which is huge!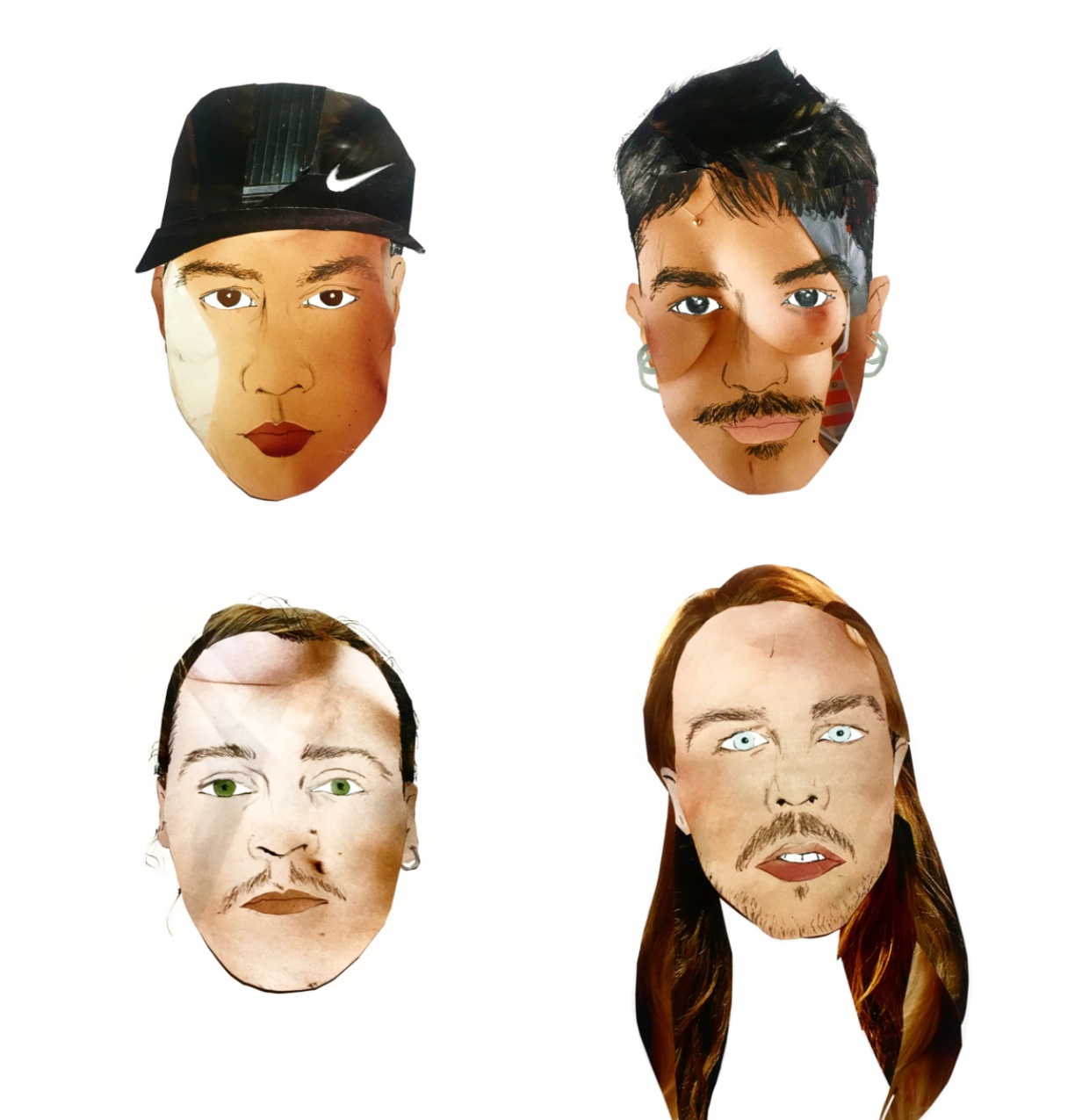 I just make portraits of artists I really love. New and old. I've been asked to make customised portraits as gifts and sometimes it's of artists I don't really listen to like Elvis and Frank Zappa, but I'm all for it and am really humbled whenever I get any requests from people wanting to buy my art. I've even been asked to make family portraits! I think it's cool when people can interact with the artist , and when the artist can really create something that's special for them! So that's really what I'm trying to do here, I love doing the rappers and stuff but the personal requests are really special, to know someone gifted someone else with my art is so mindboggingly dope to me !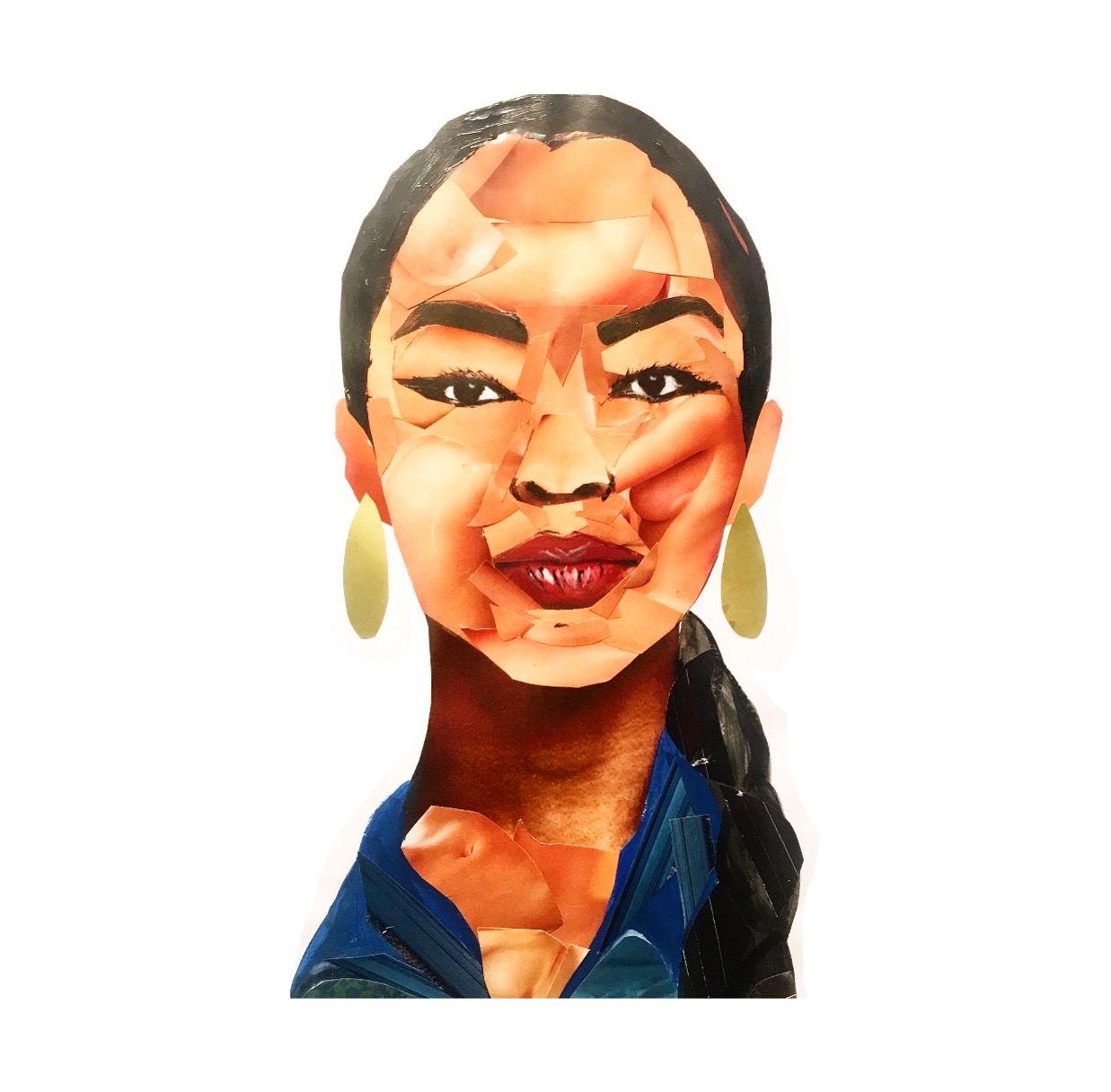 On your gram you have posted both art legends Pablo Picasso and George Condo, who are some of your other art heroes? What do you see in their careers that you would like to replicate in your own?
I'm also really obsessed with shock/performance artists like Marina Abromovic , the idea of making an audience feel uncomfortable,scared or sad from viewing art is really amazing to me. Although my art has a tiny element of surprise with the underlying nudity , id love to expand on that and provoke more shock from my audience.
As a young Aussie creative how do you find the local community inspiring, whether it be across music, fashion and art?
There's so many Australian artists killing it at the moment, it's inspiring to know small town people are doing big things for the scene. I'm really loving Melbourne based artist Hello Sisi , she creates the cutest bags using bootleg LV fabrics , colourful Disney prints, sparkly key chains and other adorable stuff. I can really relate with artists who make their craft from start and by hand because that's what I do! Also think Tkay Maizda is destroying the scene with her new clothing line "Last Year Was Weird", huge voibessss.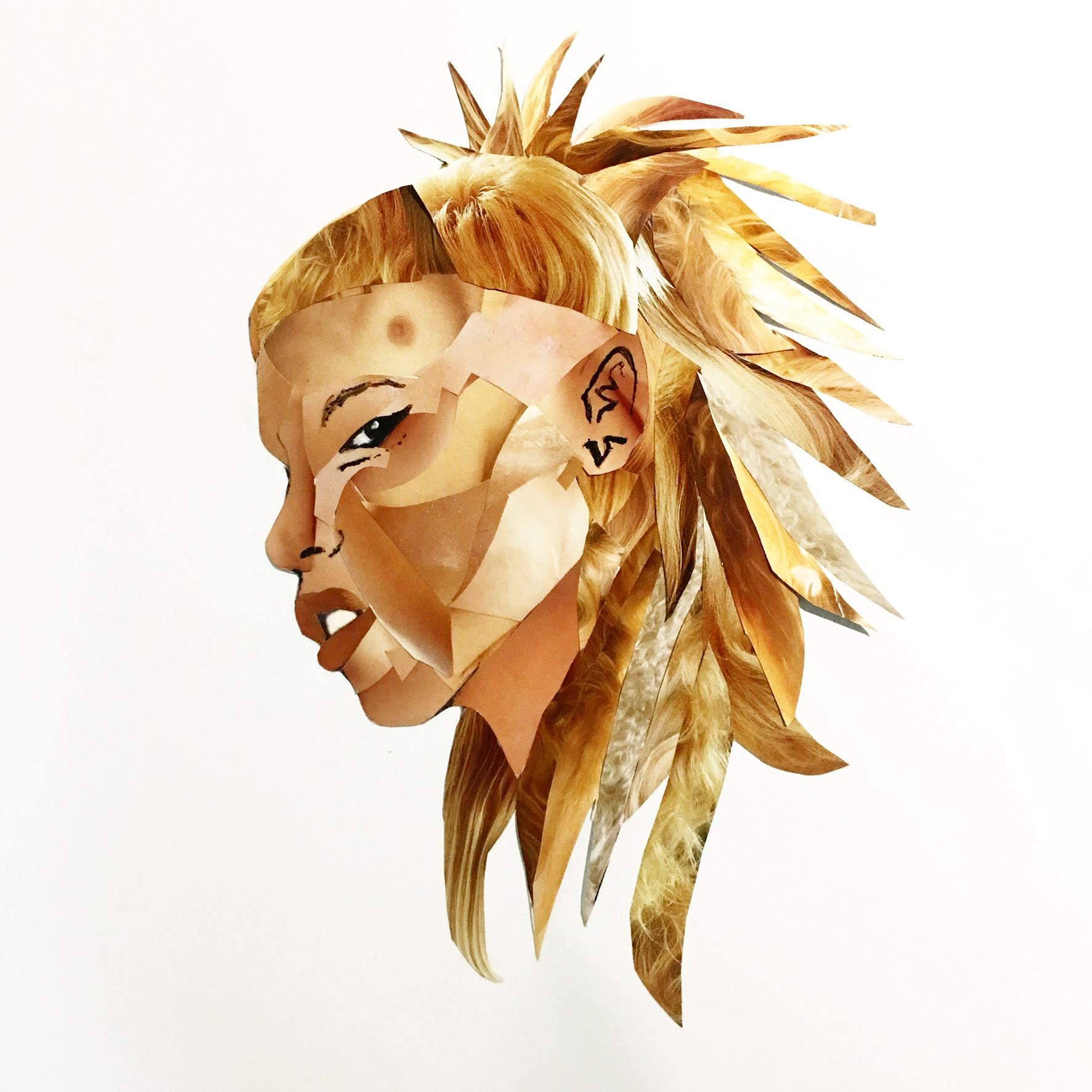 What are some of your dream projects or collaborations you'd like to pursue in the future?
I'd really love to start making tote bags with my designs on them. I also would love to scale up my portraits on walls. That would be dope.  My dream would obviously be to start collaborating with artists and creating album cover art. My dream artist would be lil yachty as I'm obsessed with the bubblegum rap culture and have soooo many colourful ideas for him hahaha. Would obviously die to collaborate with Drake or Travis Scott ,but one step at a time.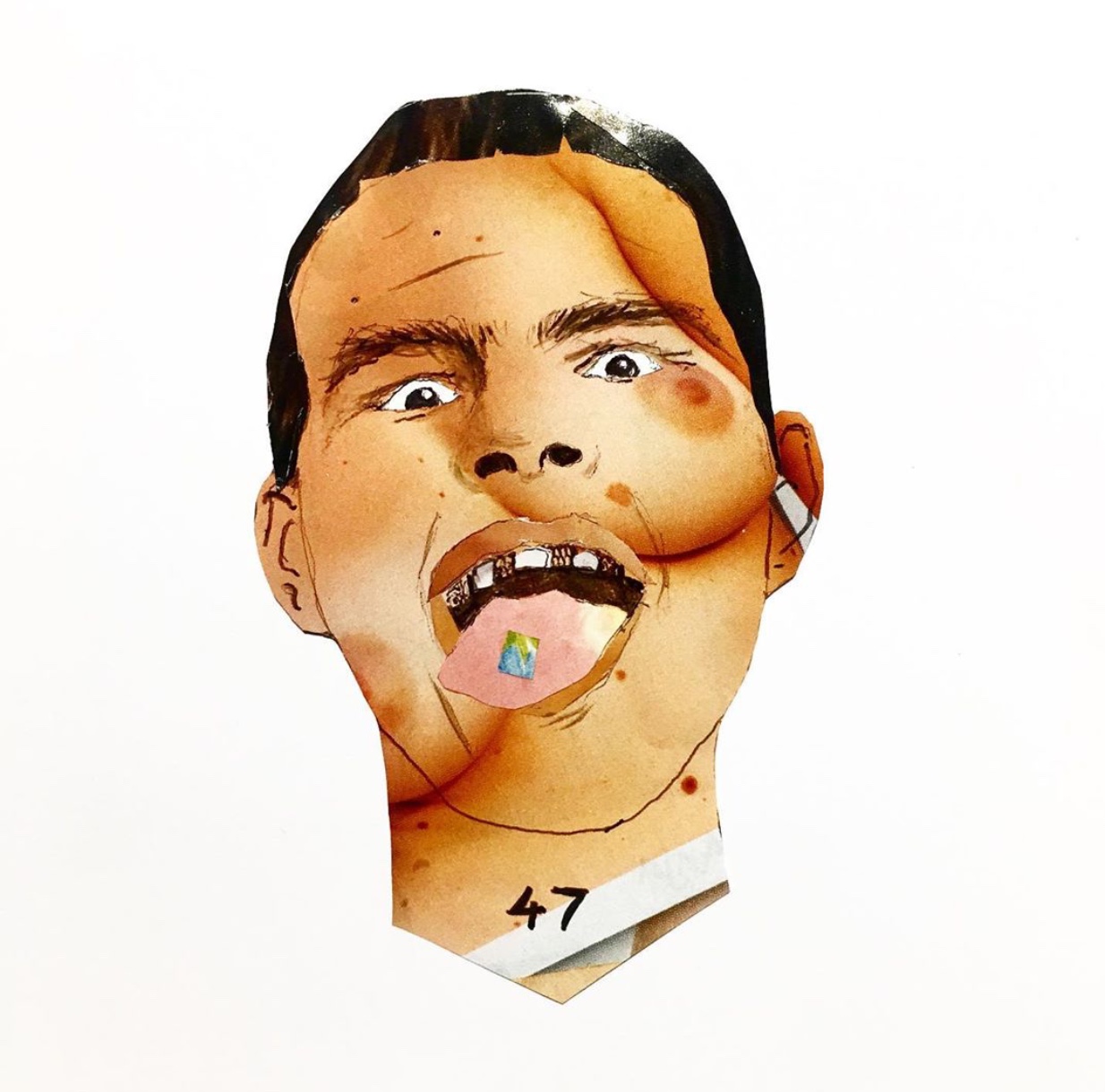 What are your plans for the rest of 2019?
I am currently  planning a trip to Paris at the end of the year, planning to hunt down some crazy French vintage magazines to use for my art. Other from that, just keep growing as an artist and interacting with my audience :)
For more info follow @kimboclat