There's original, and then there's LEENALCHI.
Hailing from South Korea, the six-piece outfit sits at the cross-section where the past and future meet. LEENALCHI's sound is an alchemy of Korea's pansori and experimental pop. Their main repertoire consists of retelling Sugungga, one of the five oldest stories from Korea's rich musical storytelling, through a parade of radical arrangements and dances.
They have captivated audiences in just a few years with their hypnotic performances that radiate offbeat energy. Their now-iconic Feel the Rhythm of KOREA: SEOUL garnered more than Five hundred million views, acting as a battle cry to the music scene that they had arrived! When K-pop seems to be shining under the global spotlight, LEENALCHI offers music fans something radically different from the pristine sheen of idol sounds.
As a part of the 60th anniversary of diplomatic relations between Australia and South Korea, LEENALCHI will be performing at a special online event hosted by the Korean Cultural Centre. We caught up with the enigmatic group to talk about their humble beginnings, viral success and what it means to be front and centre for such a momentous event!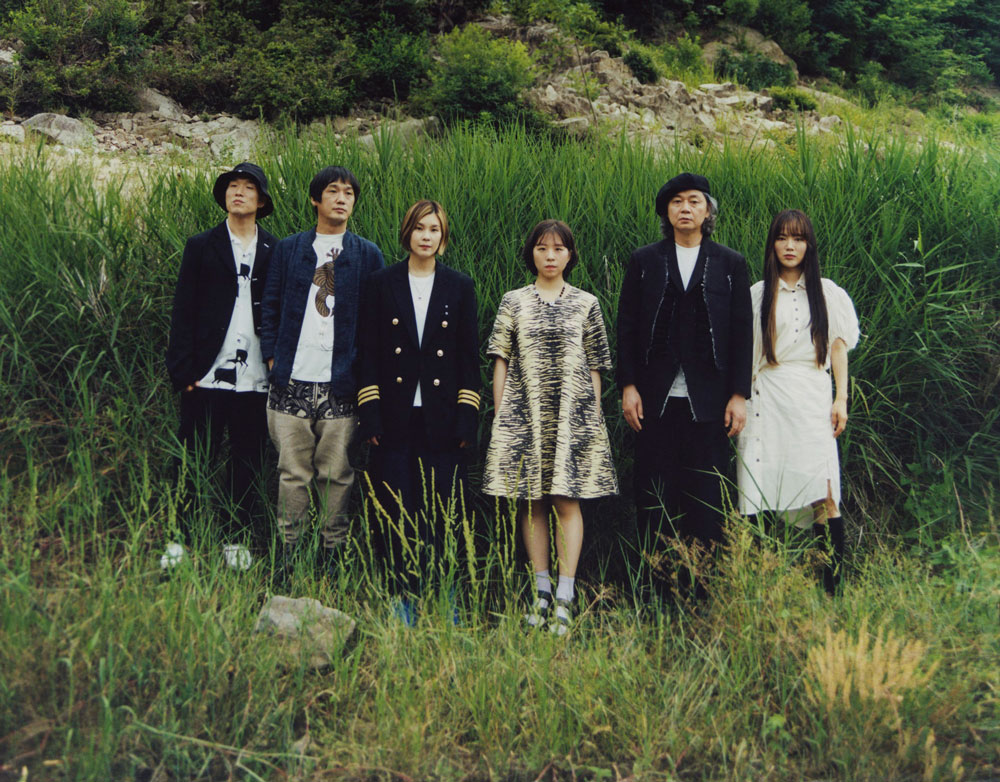 Hi guys! Would you like to introduce yourselves to Australian audiences? 
ALL: LEENALCHI is an alternative pop band composed of bass player Jang Young Gyu, drum player Lee Chul Hee and four pansori vocalists Kwon Song-Hee, Lee Na Rae, Shin Yu Jin and Ahn Yi Ho.
The band was formed in 2019 and gradually began to be known by word of mouth. Since then, the band has actively performed on big and small stages.
LEENALCHI's first album started from Sugungga, one of the five pansori stories. The Dragon King gets sick in the story, so a softshell turtle goes out to the land to find a rabbit's liver that may heal the King. He then manages to lure a rabbit into the palace. But the rabbit coaxes the King and returns to the land.
To approach pansori, which is mostly based on beats and narration, LEENALCHI's bass player, drum player and four pansori vocalists arranged the traditional piece together. So in our music, solo performances and choral music of pansori are repeated and overlap with the patterns and rhythms of the drums and bass. In this way, it generates fresh and enriched sounds.
LEENALCHI's music is far from popularisation of pansori, modernisation of traditional Korean music or transformation of Korean music into world music. We just hope that an interesting story of old turns into dance music which is a little special.
How did you guys initially meet? 
ALL: We met for the first time while preparing Dragon King, a special performance presented by Asia Culture Center in Gwangju, Korea. At that time, Young Gyu and the pansori vocalists were serving as the music director and performers, respectively. It was an animated music theatre performance based on Sugungga, and its music was better than expected.
We wanted to go further, so we decided to play music together. This is how we formed this band. Our first performance was on Channel 1969. The band didn't have any name back then, and we just called ourselves the "Sugungga Project." During the performance, both we and the audience had a great time. On that occasion, we were cast for the Hyundai Card Understage. And we came up with the name of the band hurriedly.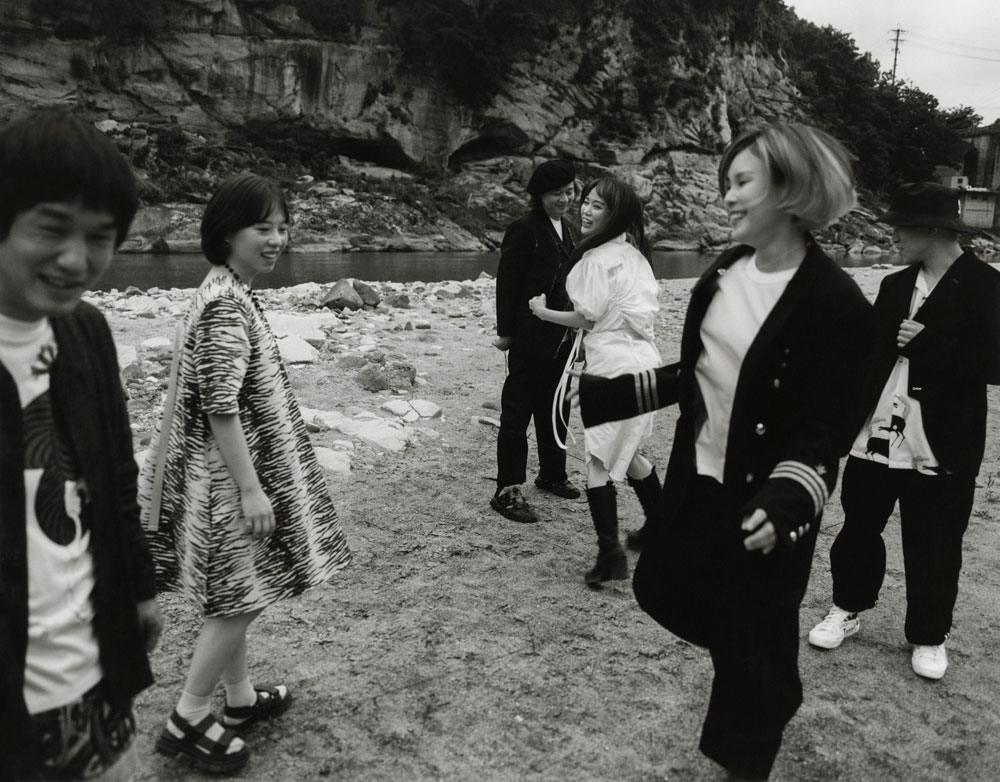 Did the six of you recognise you had chemistry from early on? What was the process like of developing your unique stage presence and sound?
AHN YI HO: Our goals for activities and music were clear from the moment we first met. So each of us was aware of our role. The band's members have played their roles successfully, empowering ourselves to become one.
The band's members are aged between their 20s and 50s, and there are both men and women. In general, such different people are likely to face a generation gap or cultural gap. But we don't have any problem understanding and relating to each other. And older members aren't authoritative at all. We are like family members, like uncles, brothers and sisters.
That may be why our process of making music has been quite bustling. Whenever we come up with certain ideas, we put all of them into practice. If they don't work, we try again, and if they still don't work, we try again. Of course, some of the ideas don't work even after trying several times. But that process is worthy in itself.
And we avoid things that match too easily. (Personally), it was very tough at the beginning. But seeing results come one by one, I gained confidence. The theme of LEENALCHI's first album, which is the pansori story Sugungga, is a high-quality work in itself. So if we had found something that matches the story easily, the result would have been just Sugungga but not LEENALCHI's Sugungga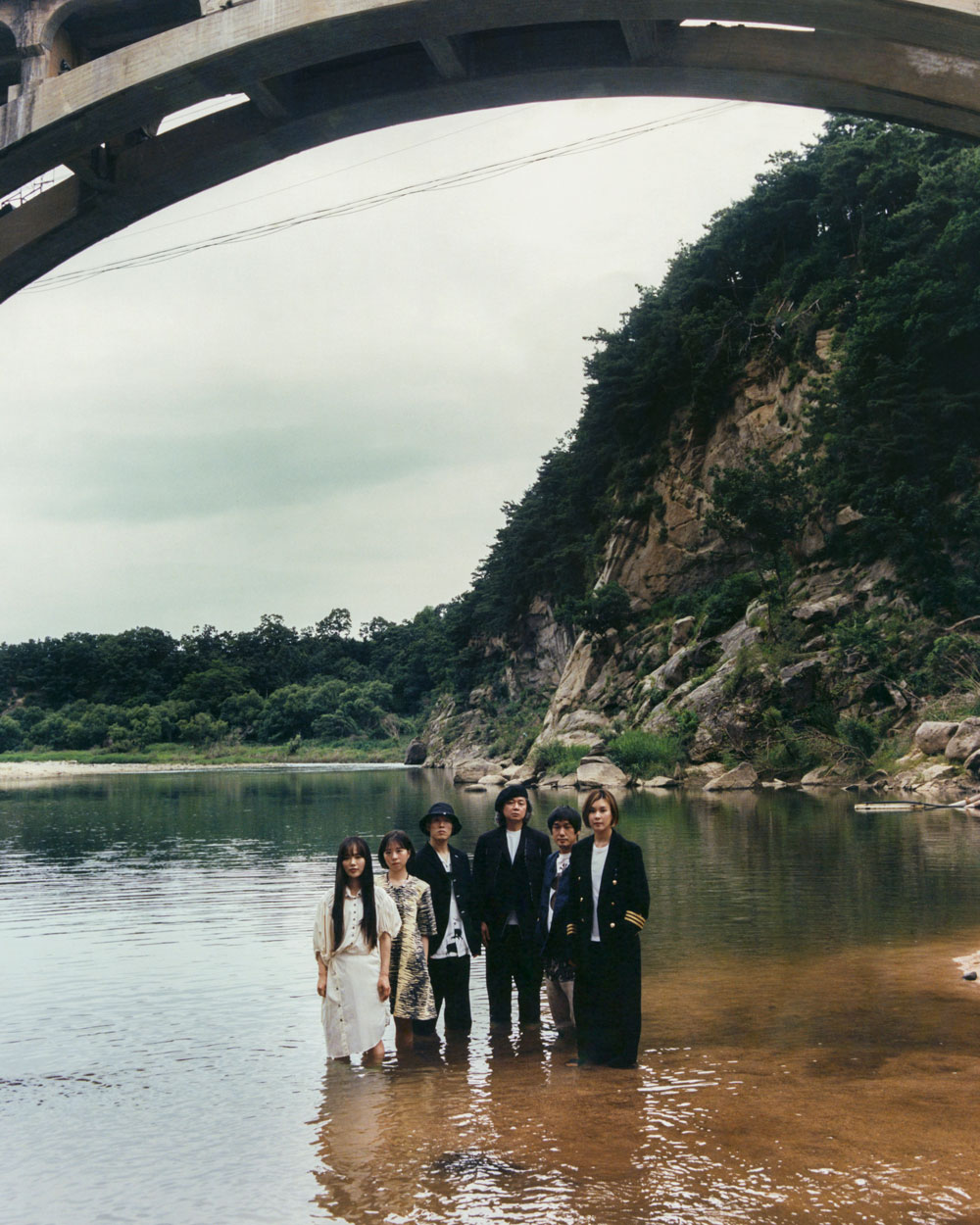 What made you guys decide to incorporate pansori storytelling as a vital element of your music? 
LEE NA RAE: Nothing made us decide that way. Everything just went so naturally. We focused on how pansori storytelling works. That is, pansori has no melodic instruments, but only the drummer's rhythm expresses the atmosphere and structure of a story to ensure effective storytelling. That is why our band only has drums and bass, which are rhythmic instruments.
So we were inspired by how pansori works to choose our instruments. But we combined all the members' styles to form the band's overall style of music, instead of unilaterally playing instruments to the tunes of songs. Each of us has performed music for a long time, and different styles have influenced us to clarify the ones we prefer. That would explain the uniqueness of the band.
In your main repertoire, you mainly focus on the story of Sugungga. What is it about this story that resonated with you? 
YU JIN: When we first met, we wanted to make music to which people could dance naturally. So among the five pansori stories (Simcheongga, Chunhyangga, Jeokbyeokga, Sugungga and Heungboga), we thought that Sugungga would be the best theme for our first album. That is because the story doesn't have many sad scenes compared to the other stories and it also has many animal characters. So the story is less serious and more enjoyable than the other ones.
https://www.youtube.com/watch?v=IaKz8CCCG5Q&t=1s
What was the challenge of reinterpreting such a revered and well-known story in a way that had never been done before?
KWON SONG HEE: Young Gyu and Chul Hee have collaborated with different genres for a long time, and they are at the forefront of such collaboration. The four pansori vocalists have also continued their creative activities, and when asked to join LEENALCHI, they were very happy. Like this, we just clicked. And we enjoy doing something unfamiliar. Even if we feel that something looks strange and wouldn't work, we give it a try anyway.
Whenever we come up with certain ideas while discussing LEENALCHI's music, we put all of them into practice. If they don't work, we try again, and we try again if they still don't' work. Of course, some of the ideas don't work even after trying several times. But that process is worthy in itself.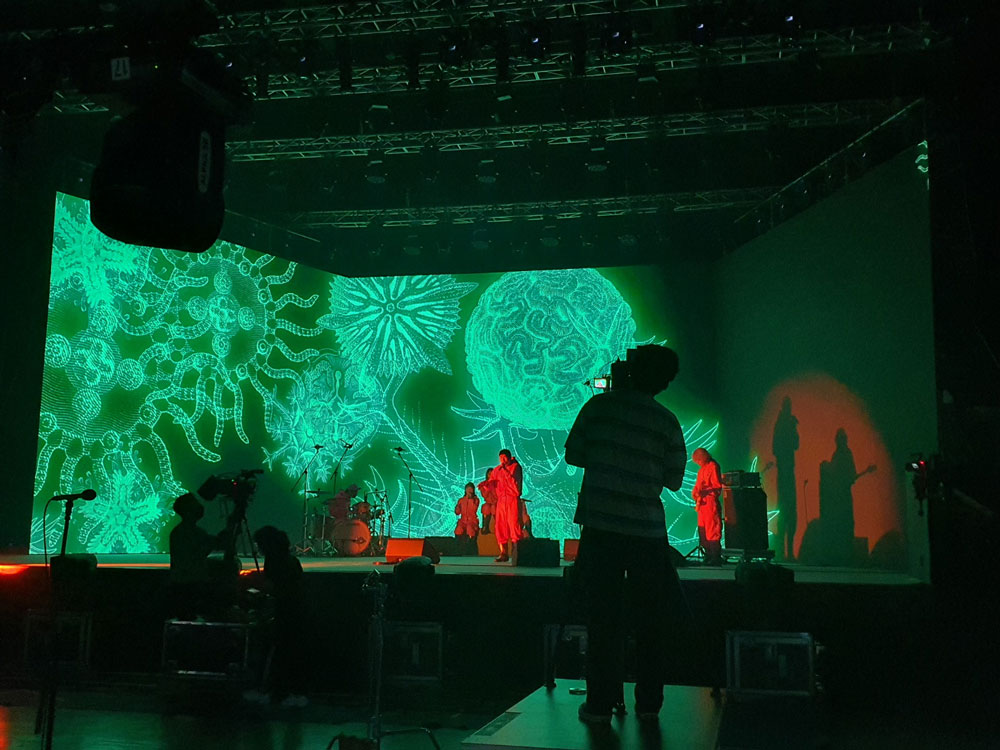 In 2020 you released your debut album Sugungga and went viral with the video Feel the Rhythm of KOREA: SEOUL, which has amassed nearly 500 million views.
AHN YI HO: I think it is the result of the effort made by those who worked with us. We thank them so much. Ambiguous Dance Company, Korea Tourism Organization, HS Ad, Naver On Stage and designer Minkyung Kang who made colourful images for us… So many great people have been with LEENALCHI, and their work has also been so great. As for us, we have tried to express the cheerfulness found between unfamiliarity and familiarity with our music, and we believe this approach has turned out to be effective.
https://www.youtube.com/watch?v=3P1CnWI62Ik
This year you guys will be holding a digital performance as a part of the 60th anniversary of diplomatic relations between Australia and South Korea. How does it feel to be performing at such a meaningful event?
LEE NA RAE It is our honour to perform at the event celebrating the two countries' diplomatic relations. Mainly for this performance, we have prepared the stage and video that would be fit for the meaning of the event. So throughout the filming, we enjoyed doing something new. But, regrettably, we can't actually go to Australia. If we have another chance, we would like to visit Australia to experience its culture and audiences.
https://www.youtube.com/watch?v=6-8QI0_GylE
What can viewers expect when they tune in?
SHIN YU JIN: Our first album Sugungga has a "story" in which a loyal softshell turtle searches for a rabbit's liver that may heal the sick Dagon King. So you could enjoy the performance better if you have an understanding of how the colourful stage inspired by the story and our music harmonise with each other to be expressed inside the story.
Thank you!

Special thanks to the good people at the Korean Cultural Centre for putting this together and LEENALCHI for taking the time.
Catch the group online as apart of TRAVEL OF KOREA'S SOUND: A virtual music event presented by The Korean Cultural Centre Australia. Have brief read below!:
https://www.youtube.com/watch?v=8WNRGwyqs4Q
Celebrating the 60th anniversary of diplomatic relations between Australia and South Korea, this October the Korean Cultural Centre Australia presents Travel of Korea's Sound; two virtual music events delivering a contemporary interpretation of traditional Korean music.

Streamed for FREE via the Korean Cultural Centre's Facebook and YouTube Channel, the National Orchestra of Korea presents Sam-Sam-O-Rak 2 on Thursday 14 October. And on Thursday 21 October, alternative pop band LEENALCHI performs an electric selection of songs from their debut album Sugungga.