In a year where we're seemingly more separated than ever, we can rely on artists to find innovative ways to collaborate. 
When indie-electro duo The Naked and Famous needed a new music video for their latest single 'Recover', they reached out to Australian artists Eva Li and Steffie Yee. The song meditates on lead vocalist Alisa Xayalith's relationship with her late mother, melodic vocals breathily echo over a punchy drum line before reaching a chorus that exudes a euphoric catharsis. By the end of the three-and-a-bit minute track, you will be left wiping away tears of heartache and joy in equal measure.
The challenge for Li and Yee was to try and visually capture the emotional poignancy of the track. The two are no strangers to creating unique visuals for some of music's most exciting acts. Together they have worked on projects for Justin Bieber, The Free Nationals, and Aussie songstress Tkay Maidza. Which is not to say they exclusively work together. Li has been celebrated as one of Sydney's brightest emerging talents, showing her prowess across several exhibitions and works, including the group show 'Off The Beaten Path'. Her carefully curated eye effortlessly captures photographic images of the everyday in all its serenity and sublime stillness . Yee has been widely recognised as one of the most unique voices working in Australian animation. Her short film 'The Lost Sound' has been widely celebrated since its 2018 premiere. The film has played at festivals like Palm Springs International Festival of Short Films, and the Melbourne International Film Festival to universal acclaim. She utilises several practical elements, like stop-motion and frame-by-frame drawing, that give her work a kinetic energy that breathes life into every detailed frame.
We caught up with the duo to ask how this project came about and what it's like to collaborate during a global pandemic.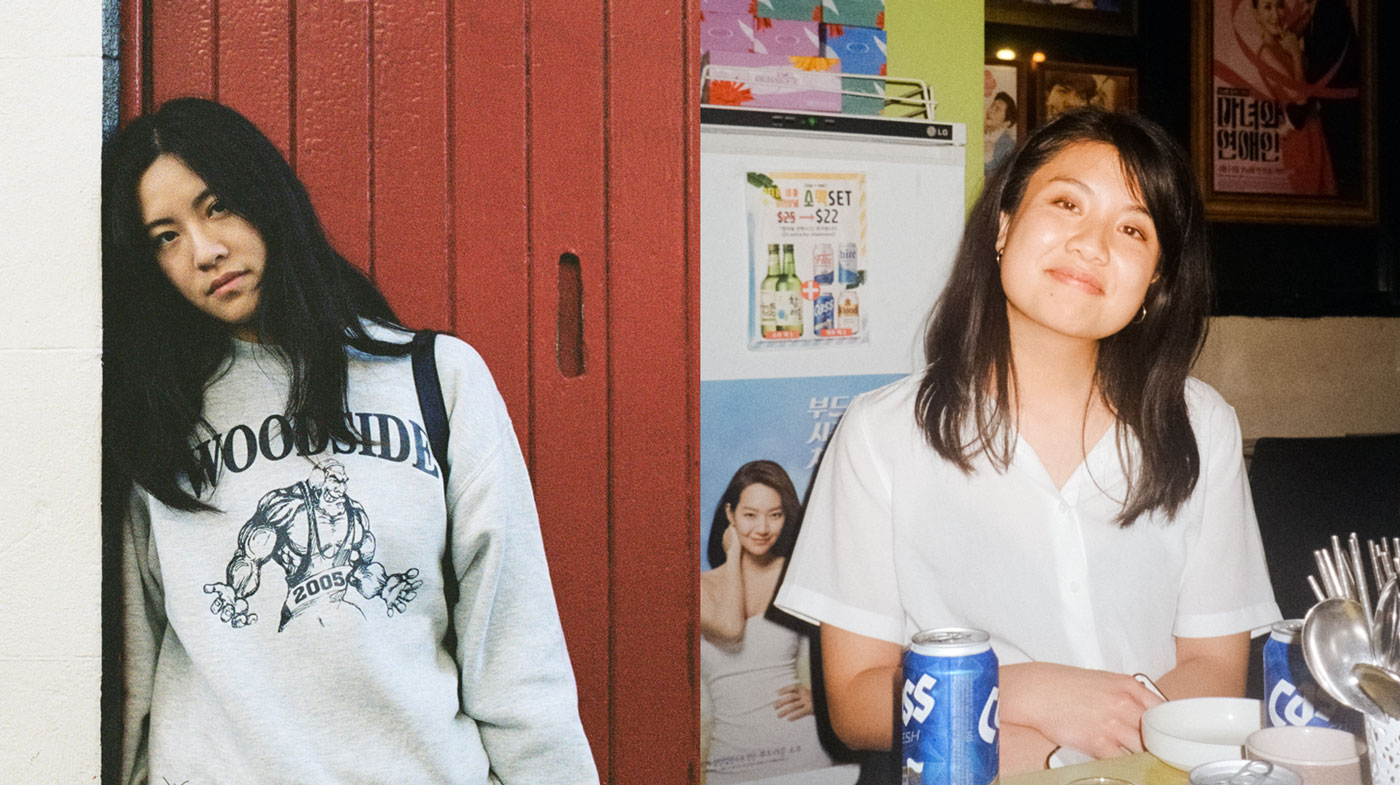 Eva Li (left) and Steffie Yee (right)
How did you initially link up with The Naked and Famous?
EVA: I met the Naked and Famous through a friend when I travelled to LA last year! My friend showed them the work that I've done with Babekühl for the Free Nationals so when they were looking for Asian, female animators for 'Recover', they asked me to be a part of the project– to emulate a similar vibe to 'Time'. I asked Steffie to collaborate because she also worked on the music video, fit the bill of what the band was looking for and is always open to experiment with different styles and mediums.
STEFFIE: Eva linked me into the project for The Naked and Famous, because she and I have worked on multiple projects together before through Babekühl. We work well together, and have similar artistic references, so it made sense to collaborate on the video for 'Recover'.
The song deals with vocalist Alisa's relationship with her mother who passed away when she was young. How did you creatively approach such a personal story? 
https://www.youtube.com/watch?v=E_a6DYbz_R8
The concept of the music video had already been developed by Alisa, Thom and their creative director, Jori, which centres around a 'Mother Spirit' who interacts and appears alongside Alisa's performance. The team was fully open for us to have the creative freedom to interpret and build on their concept.
This is such a personal project for Alisa, we wanted to make sure that whatever we designed and animated felt mature, stylised and reflective of the song's themes. We worked with mixed media, using watercolour, acrylic paints and sketches to create a surreal and spiritual world where the Mother Spirit emerges, as the animations gradually build and progress as Alisa walks along her path.
Within the last few years you both have worked on some huge projects, including the visualiser for Justin Bieber's 'Yummy', and Tkay Maidza's music video for 'Don't Call Again'. How did your experiences working on these projects (and many more) help in creating Recover? 
EVA: I'm thankful that we've had the opportunity to work with local and international artists– with 'Recover', we were working remotely and connecting with the band in LA so our previous experiences with overseas artists helped us keep our communications clear and consistent throughout the project. Our work is quite versatile– each project is fairly distinct so all the skills and experimentation we've learnt and used, we were able to tap into that and play with ways to add texture, paint and grain into 'Recover'.

STEFFIE: I'm grateful that we've had the opportunity to work together previously on other music videos because it's given us both an idea of each other's workflow, so it was very easy to communicate and delegate tasks suited to our strengths. For example, it was a given that Eva would take on the task of laying out the type at the start of the 'Recover' video, because I know that she can do a better job than I can (haha) when it comes to typography. On the other hand, I took on the tasks that were more in my comfort zone, like doing the motion tracking of the shapes in the landscape for example.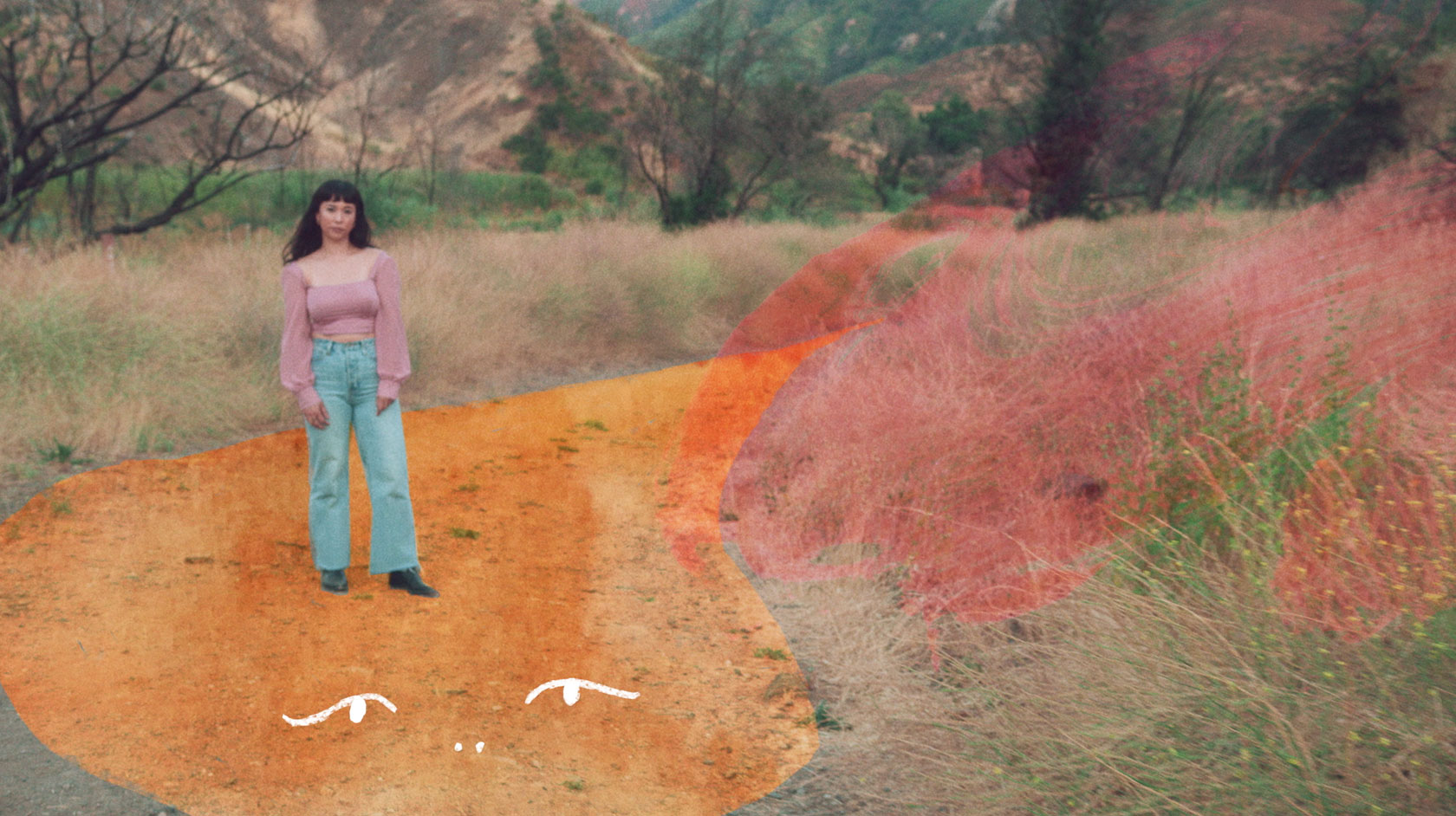 A big part of this project was incorporating more Asian women artists into the process. Why was this (and projects like this) important to you?
EVA: With projects like these, our involvement was important because of the story behind it– our relatability and insights of growing up as an Asian, female in western society allows us to understand Alisa's experiences clearer. To see Alisa be so open about her life through art and music comforts me to use my work as a way of breaking down barriers I've built up over time. Her music and emotions at the forefront, Alisa is a strong Asian, female artist. The industry usually doesn't shine a light on projects like these, yet there are so many stories for us to tell. I hope she continues doing what she does best, inspiring myself and others of a similar vein to bring light to the stories, experiences and perspective we've been wanting to share.
S: There is no denying that there are very few visible Asian people in the entertainment industry, so to see Alisa in her position as an Asian woman doing what she does is really inspiring. The word "representation" gets thrown around a lot in the creative world without being fully understood. Representation is not just about seeing diverse faces, but about hearing diverse voices, and in so many cases the latter is missing. It's important for me that creative projects like 'Recover' exist, where vulnerability is centred, celebrated and brought to life with nuance. That nuance is something really special and can't be achieved if the people involved in the creative process don't have the cultural perspective to empathise with the subject matter. I'm really thankful that the band has trusted Eva and myself to contribute to such a personal and emotional piece of work
As Covid-19 has separated many of us – especially those with the creative field – it becomes increasingly vital to find new ways to create work. What advice would you give artists looking to collaborate remotely during the pandemic? 
EVA: I guess if you have the time, be open to new styles and creative practices, research work that interests you and potentially reach out to them and engage with their work.
STEFFIE: I think working remotely has definitely had an affect on my energy levels and focus. Something I do to try and stay on schedule for work-related things is emulate how I would function if I were to actually go to work – so get dressed, go for a walk in the morning (as if I were to walk to the train station) and THEN go and work at my desk. I also remind myself that everyone's lifestyles are weird right now and it's okay if I'm not as productive as I usually am, and that now is actually a good time to rest and rejuvenate while the world seems to be on pause.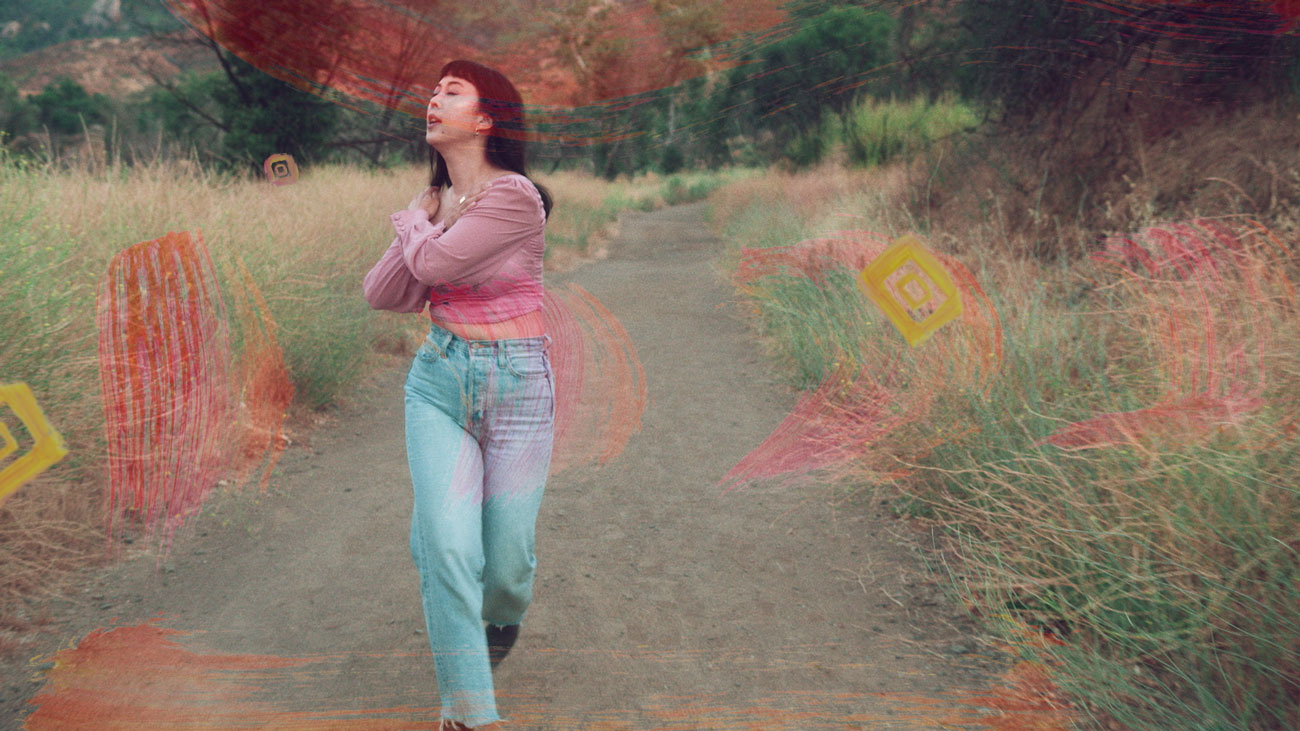 Do you have any future projects coming up that you can talk about?
EVA: Nothing to really report on about the future, but at the moment Babekühl has opened a new gallery space with Atelier Motorik and 108 Warehouse just at 110A Oxford St, Darlinghurst. It's a vibe!! Filled with records, art, ceramics and Japanese vintage items.
STEFFIE: I'm in research stages for a couple projects at the moment, but it's a little too early to talk about them!
Find more info on Eva Li here, and follow @hey_eva
Find more info on Steffie Yee here, and follow @steffieyee
Eva and Steffie are apart of Sydney based studio Babekuhl. Find more of their works here, follow @babekuhl
Listen to the latest album by The Naked and Famous here, follow @thenakedandfamous