We all have had our ways of digesting the year that was 2020.
For famed social realist painter Fintan Magee, he worked. The Sydney based artist has garnered a reputation for his jaw-droppingly detailed paintings and prolific output. For the last few years, Magee has traveled the world, blessing walls and galleries alike with his work. Every piece renders images of displacement, serenity, and violence with a dash of vivid realism, giving the socio-political undercurrent of his work a sense of timelessness.
However, this year saw Magee take a deep breath and turn his attention to a far more mediative introspection of his process through the lockdown. Embracing his situation's groundedness, Magee let the state of the world and his situation wash over him. The result is his latest exhibition, 'Nothing Makes Sense Anymore,' a body of work that prioritises a lack of traditional narrative and instead captures the chaos and unpredictability of life.
We caught up with Magee to talk about everything 'Nothing Makes Sense Anymore.'
https://vimeo.com/481118886?fbclid=IwAR3QDE989U8EJF_bS5Eh1Nf6zSEjyK4-O87BOgLSjJDJtVWsDl0kMmLbClY
Video by Selina Miles
During lockdown you had an exciting exercise of painting the same pot plant over and over. How did lockdown change your perception of time and creating work? 
For me, time kind of became pointless. The lockdown presented a challenge to me as I wasn't able to photograph any models for my figurative work, so I came up with the idea of painting the pot plant on my balcony every day for the whole lockdown. I did it out of boredom more than anything, but it gave a kind of narrative to the lockdown, it became the story of me keeping these plants alive. Each painting kind of became a meditation, and all the days melted into each other. I think time becomes distorted when you are operating without any landmarks or standout moments. The rhythm of time became so strange in the lockdown, and it all just melted together; I am glad that I was able to make one congruent work throughout the whole period.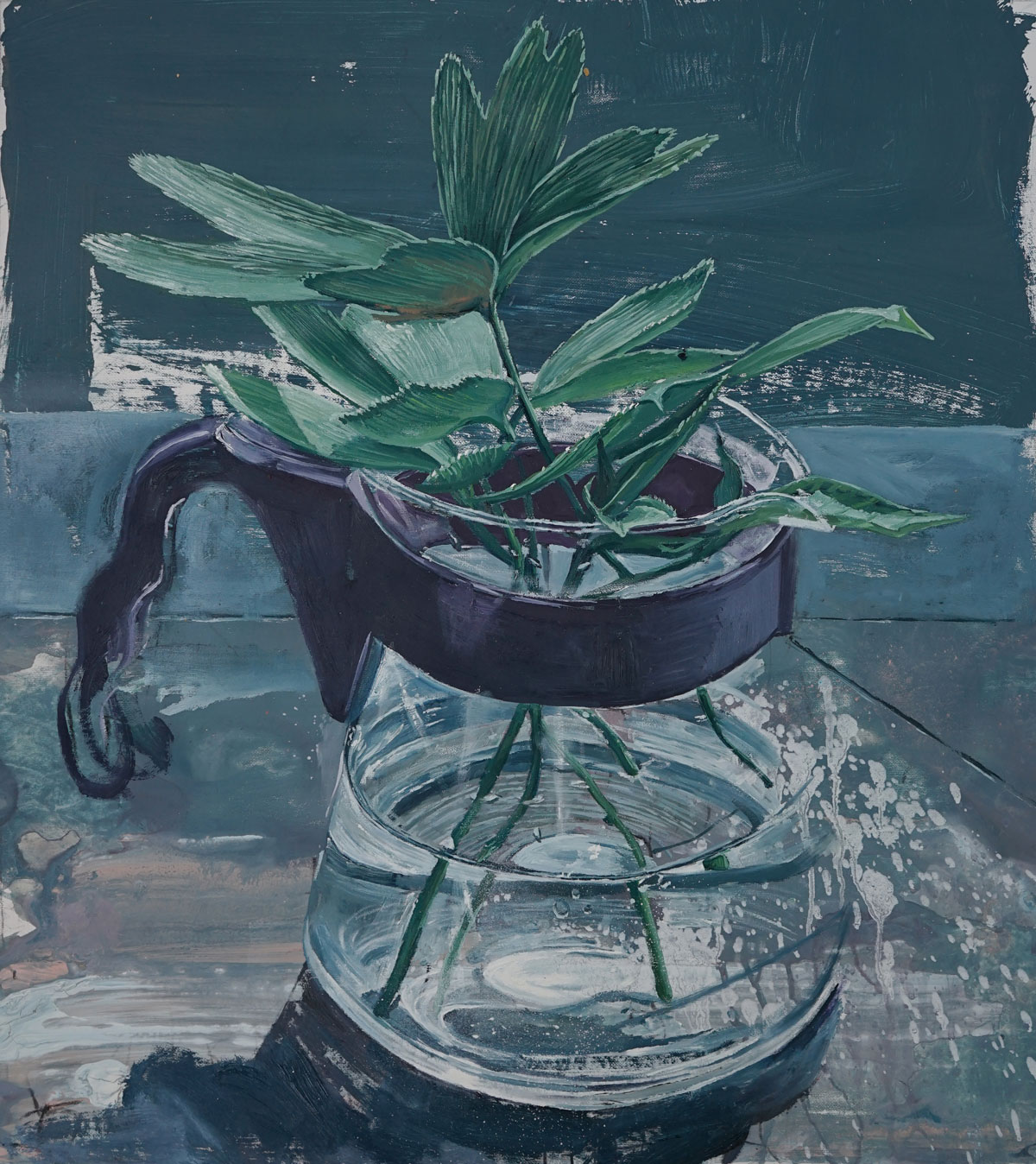 Your latest exhibition 'Nothing Makes Sense Anymore' depicts lush images of disruption and distortion. What was the process of formulating the visual language you wanted to communicate?
There wasn't much method; it's been a strange year for planning anything from start to finish, so the paintings became very random and disjointed. Being stuck in Australia for the first time in years meant that it definitely felt like I was in a bubble looking out. Each painting became a kind of reaction to the chaos that was happing outside. The BLM protests, the virus, the summer bushfire, climate change, economic crash, and the feeling of being unprepared for a crisis like this. All the feelings surrounding these events leaked Into the work. I try not to be super literal with my paintings, and a lot of the pieces act as allegory. The painting of the broken water cooler is about the Australian drought, the runaway horses a reaction to the riots, the image of the falling cowboy acts as a cautionary tale on the pitfalls of neoliberalism and American capitalism. Each painting acts as a kind of chaotic, codified storyboard of the year.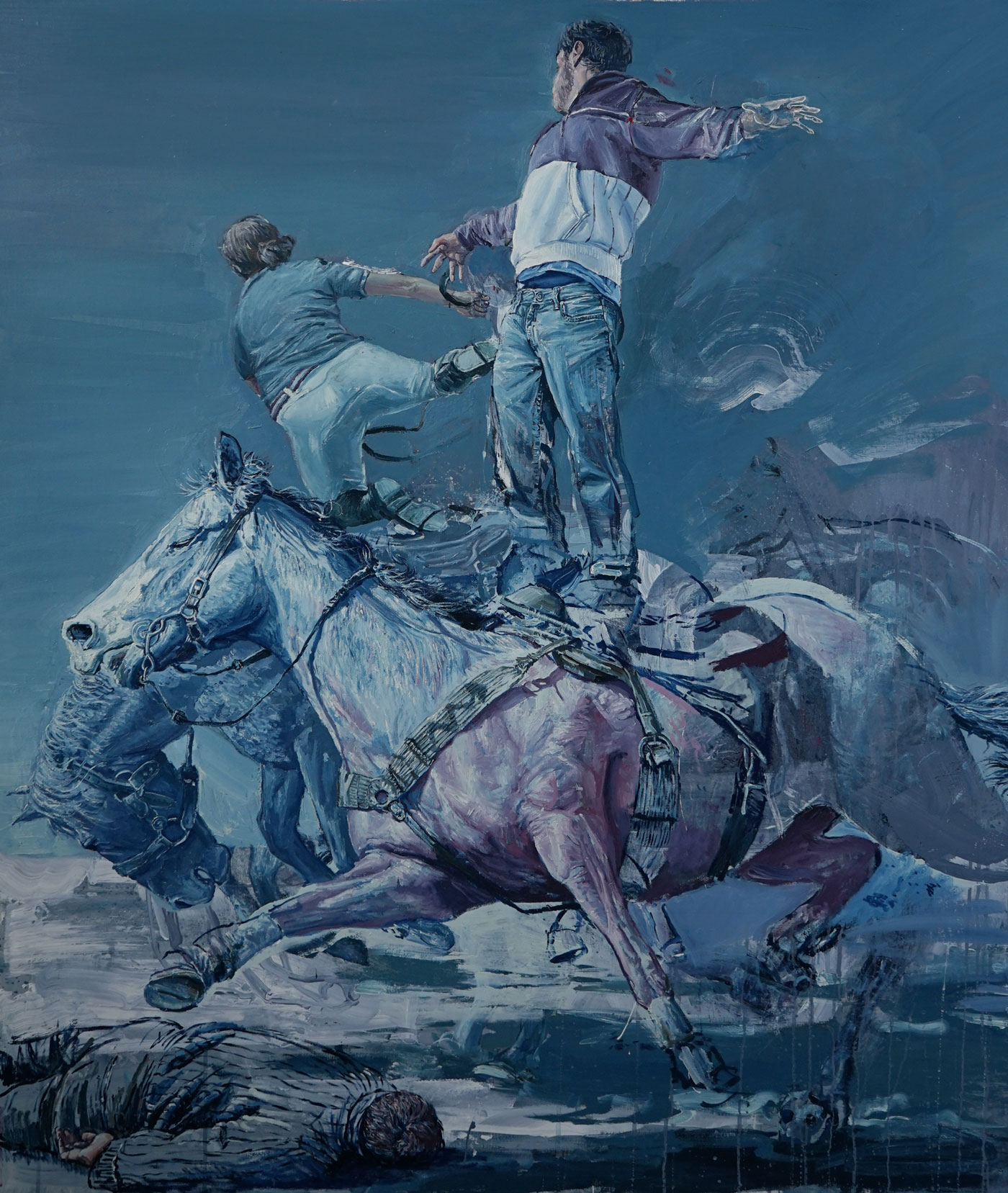 When describing the state of this year, you said that "maybe chaos is the common narrative." How have you seen the turbulence of this year affect creative communities?
It hasn't been that bad for visual artists, to be honest. It's been a pain for me as travel has been off, and I had to cancel a series of mural commissions in Europe. But it's been surprisingly easy to sell work, so that's kind of balanced things out. It's been a lot harder for performers and musicians, so I can't complain.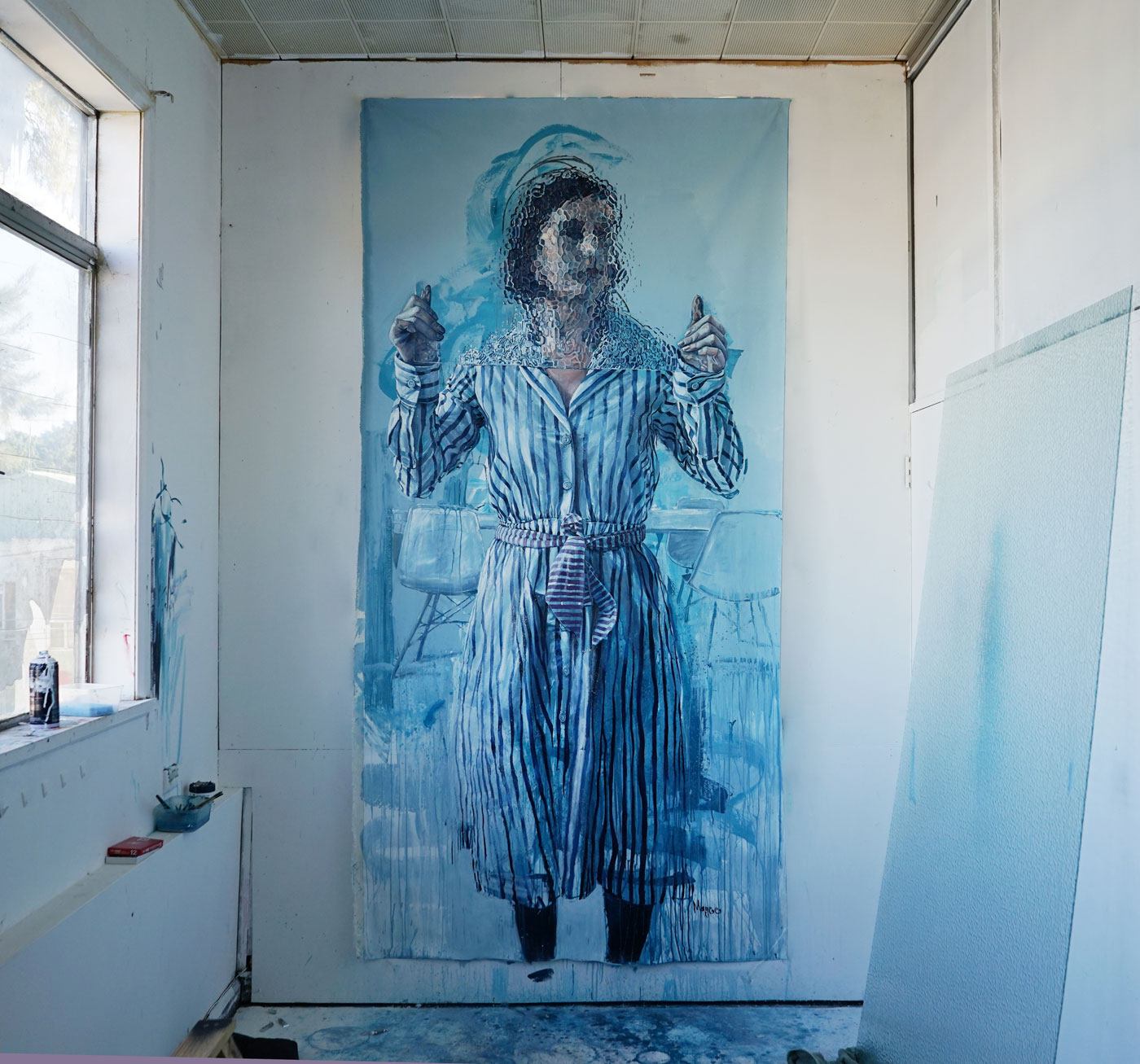 When you reflect on your career stages as an artist, was there ever a grand design of how you wanted to be defined? And if so, has this year deviated you off of that path?
I never really had a huge game plan or grand narrative. I am just happy that I get to paint full time.
What advice do you have for young artists creating work during this time?
Just keep making work, it's really hard to find inspiration without proper external stimulation and I found being creative during the lockdown extremely difficult at moments. I think there is a lot of uncertainty right now about what is going to happen with the industry, so I would use this time to experiment. Hopefully, some interesting work comes out of this. That's all we can do really. Just keep working and see what happens.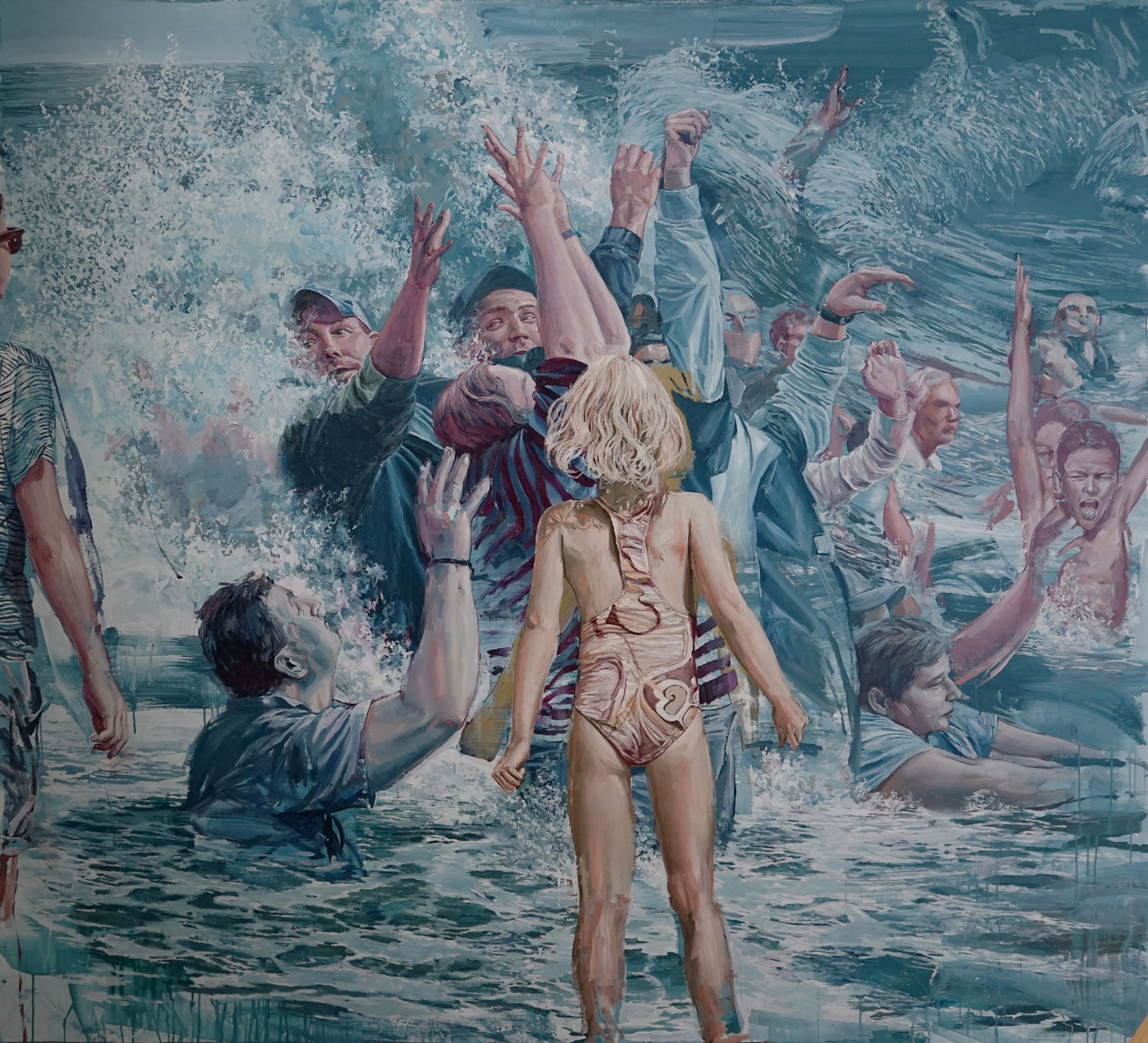 Fintan Magee's latest exhibition 'Nothing Makes Sense Anymore' opens December 4th at Melbourne's Backwoods Gallery. Find further information here and here. Follow @fintan_magee  & @backwoods.gallery