The Korean music scene is a stage: behind the curtain stands a bevy of radiant K-pop stars, battle-hardened rappers, old school trot singers, and indie rockers clad in boutique streetwear. As they claw and fight for attention, one effortlessly walks out alone and takes her rightful place under the spotlight. Her name is Yerin Baek. 
I admit that the above may be an overly dramatic metaphor to describe Baek's position in the world of K-music but even from a glance, you can tell something sets her apart from the noise. Adorned in tattoos and a nonchalant cadence, Baek radiates a confidence that is only matched by her dynamism behind the microphone. Her sublime vocals possess the versatility to suit any style, whether it's drifting across city pop tunes or thundering down upon orchestral instrumentals. While this musicality has turned heads (even of major K-pop label JYP), it's her raw honesty that has made them stay. Baek's ability to melodically interweave the myriad of emotions that come with being a young woman in contemporary society has won fans the world over and given her a reputation of enduring authenticity.
In 2019 the Seoul-based singer took a massive gamble and established her own independent label, Blue Vinyl. Her bet paid off, resulting in the chart-topping full-length album, Every letter I sent you. Her latest effort tellusboutyourself continues Baek's sonic exploration of her inner emotional landscape, in all its complexities and nuances. The fourteen tracks carry a level of sincerity reminiscent of an intimate conversation with a close friend—albeit one on a dance floor pulsating with dream pop and deep house beats.
We caught up with Baek to talk about her career, songwriting, and reaching global audiences!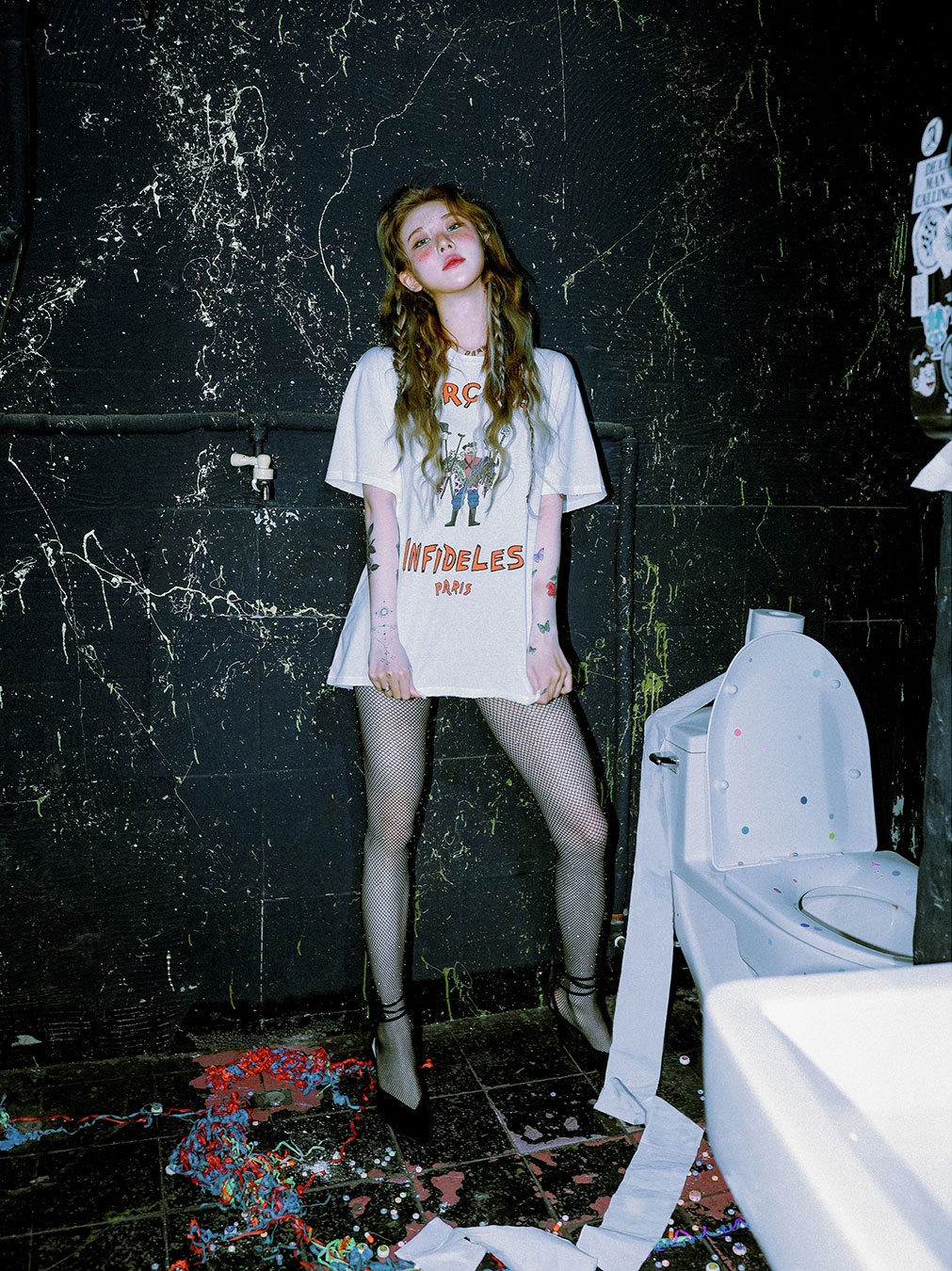 Hi Yerin, happy new year and congratulations on the release of tellusboutyourself! How does it feel for it to be out finally
Hi! Happy New Year! I'm very happy to have released another full-length album. I hope it can be a source of hope and fun during these hard times impacted by Covid.
Going back to the beginning, what are some of your first musical memories?
I grew up listening to a lot of good music like old pop and oldies because my dad used to do music. I learned and received a lot of support from him.
Your first full-length album Every letter I sent you. was received to commercial, critical, and audience acclaim. What did you learn from the success of that album?
I learned that it's okay to be more free in doing what I want to do. I was very nervous and worried about whether it could be met with good results until the very moment of its release. It turned out that so many more people than I had expected liked and sympathized with my music, and because of that I was able to have a good year.
Your latest release, tellusboutyourself is your most experimental effort to date. The 14 tracks contain a range of genres, including R'n'B, deep house, UK garage, and city pop flourishes. What inspired you to have such a diverse set of sounds on this project?
I think the change was inspired by the diversified set of music that I've been listening to, and I also got to work with a new producer added to our team. The album holds a combination of the kind of music I used to do, the new music I've been listening to, and what I want to perform on stage. 
https://www.youtube.com/watch?v=K9ivJTc1Ls4
You've detailed how the album explores your last few years of new experiences, including dealing with the fear of meeting new people. In what ways do you think you've grown since making the album?
I've become more perseverant. It's too early to jump into conclusion, but I guess when facing a difficult situation I'm now able to digest it better and pull through with my balance maintained. I'm a more solid person than before.
Recently you've talked about how you'd like to reach more fans across the globe, including writing the lyrics of tellusboutyourself entirely in English. Why has this been important to you?
I don't think in the current times we live in whether the lyrics are in English or Korean is that important anymore – although it's true that I had a tour scheduled before Covid and I wanted to make an album that can be enjoyed by my international fans as well! This has been important to me because I grew up listening to a lot of music that came from outside of Korea and the culture in those music inevitably lives inside me, and because it's one of my dreams to do my music at their birthplace. 
https://www.youtube.com/watch?v=z19ceDKYAlo
In 2019 you started your independent music label Blue Vinyl. What motivated you to do this? What has the experience been like of being on both the music industry's artistic and business side?

I guess in big companies there's a specific set of rules and system I have to abide by. Ever since I started my independent label I've mostly been doing what makes me happy. I love that I'm able to gather experiences of being in both systems. 
In the last few years, there has been an explosion in Korean music's popularity with global audiences. Why do you think fans are enjoying it so much? How does it feel to be part of it? 
I think we now live in a world where the diversity and charm of Korean artists are able to appeal to the global audience. Media like YouTube also has a big role in my opinion. I think more foreign fans are discovering Korean music because of both factors. To me it's incredible and precious, and I'm grateful for and humbled by the vast feedback I'm receiving from a bigger audience.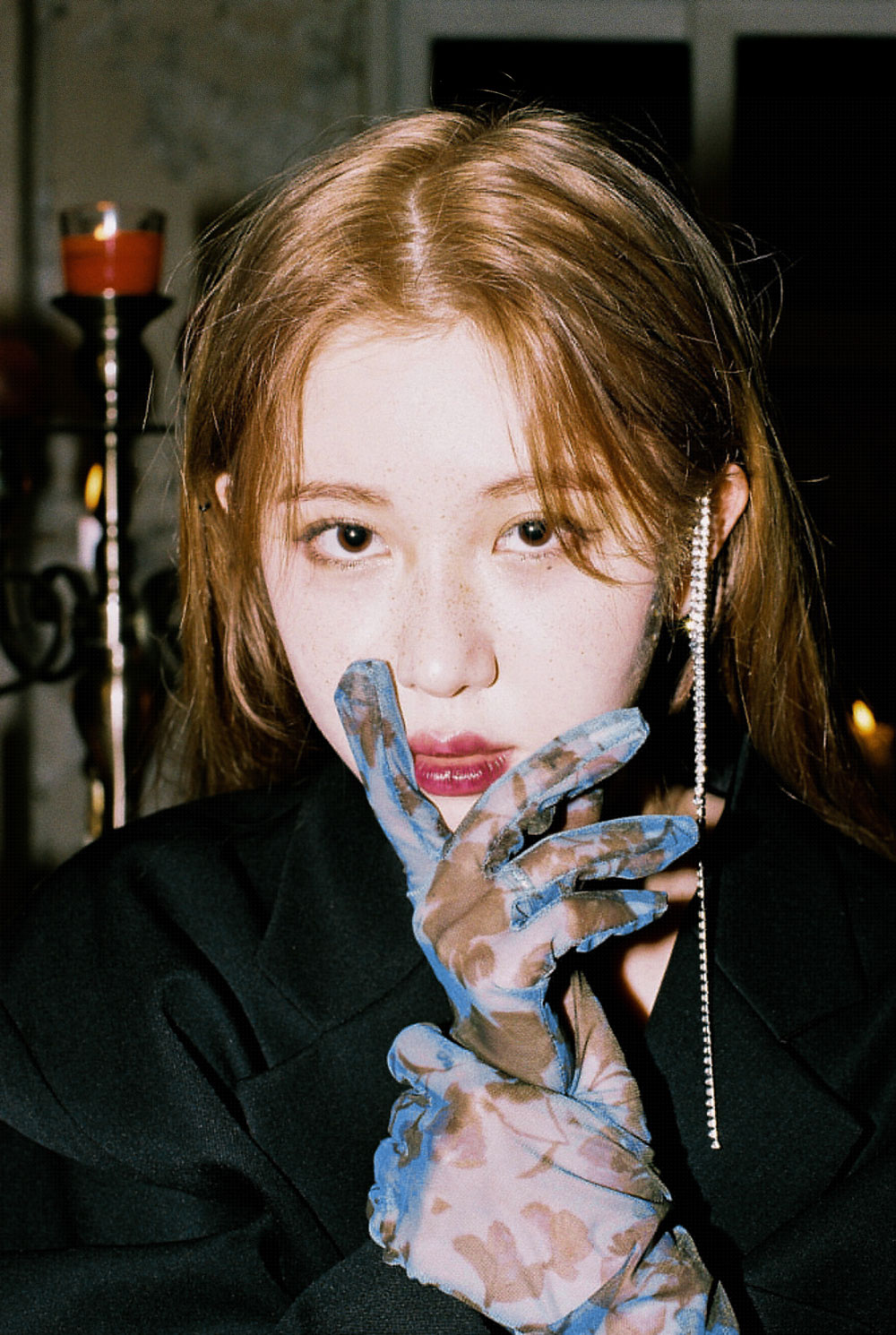 Which artists in the future would you like to collaborate with? 
FRNK from XXX, King Krule, St.Vincent 
Do you have a message for your Australian fans? 
I'd like to send a huge thank you to my Australian fans. Each and every one of you are incredibly precious to me and I've been continuing to put myself at work with a heart full of gratitude for your love and interest in my music. I hope we'll get to meet in person at a show soon once covid is over. :) Love you all. 
Thanks again to Yerin Baek and the good people over at Blue Vinyl for taking the time! Make sure to check out tellusaboutyourself on all available streaming services. Follow @yerin_the_genuine @bluevinyl.official and twitter @yerinbaek .