When Mad Love was first conceived, I never thought I'd be eating hazelnut espresso flavoured lubricant on top of creamy soft serve ice cream on camera for everyone to see. But here we are.
The sticky dessert was just one of the unique opportunities afforded to me at this year's Sexpo, Australia's longest and largest (unintentional innuendo) adult exhibition. Founded in Melbourne almost two decades ago, Sexpo's initial intention was to bring what was in adult shops to the trade floor.
(THIS EP CONTAINS EXPLICIT CONTENT FOR THOSE OF YOU WHO ARE EASILY OFFENDED, YOU'VE BEEN WARNED!)
Fast-forward to the present, Sexpo now encompasses a plethora of adult and pop culture interests.  Walk around long enough and you'll see anything and everything you might have concocted in your imagination: international stars like Jenna Haze and Lisa Ann signing fleshlights, carnival games where you throw dildos at bullseyes, an artist called Pricasso (you read that right) painting spontaneous masterpieces with his "paintbrush", and even the Dolorean from Back to the Future was on full display.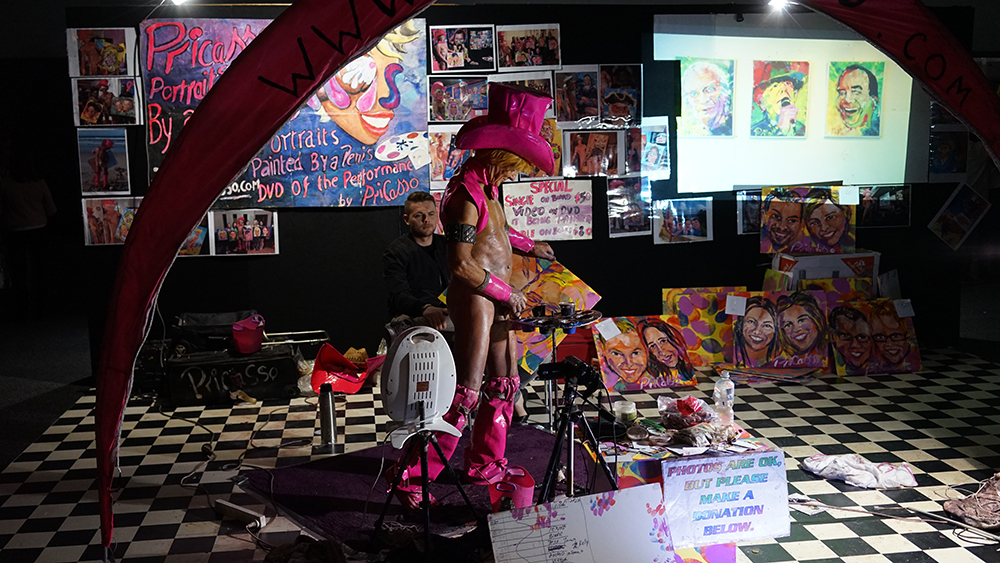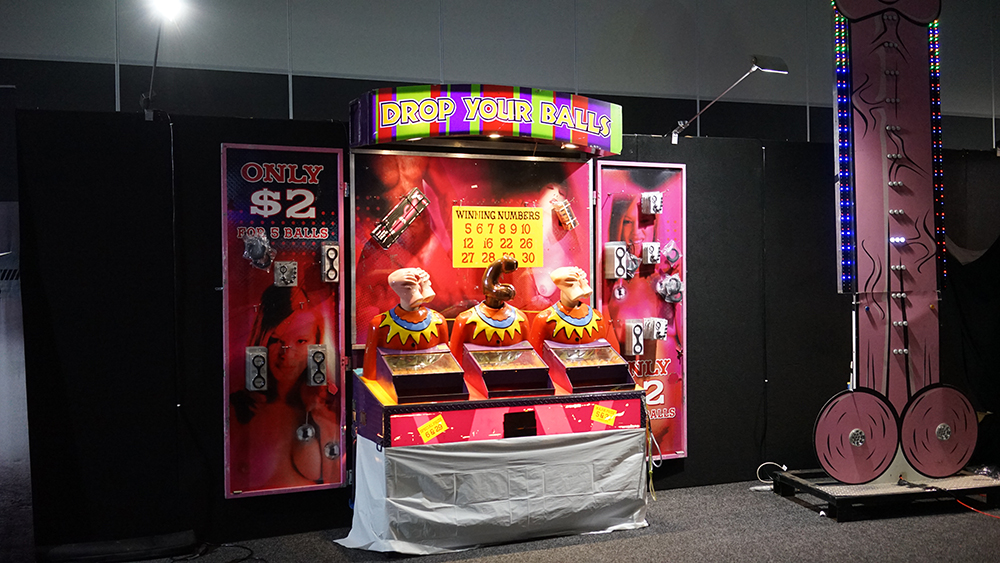 In every way, Sexpo was much more than the collection of adult oddities that I was expecting, although there was a ride named the "Shafter". For one, the show had a theme: Feel the Future.  This concept was highlighted by the promo image of a woman about to lock lips with a porcelain skinned cyborg. A combination of several VR booths, sex toys that looked like Google Home devices, and a state of the art sex robot named "Harmony", made traditionally taboo ideas about sex and sexuality seem increasingly archaic.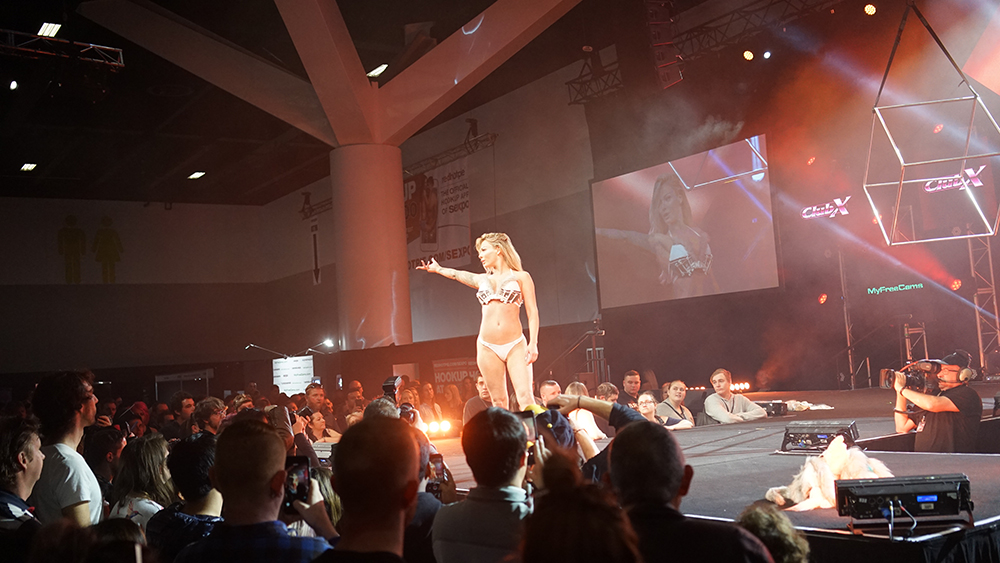 Whatever preconceived notions of Sexpo you might have, throw 'em out the window. I can guarantee that the enthusiasm, warmth, and general curiosities, will surprise and win you over. At the very least, you can get a scoop of ice cream, lube optional.
Shout-outs to Sexpo and everyone who took part over the full 4 days, your enthusiasm to be on camera and be talkative was greatly appreciated! Also shout-outs to my brother, Michael, who co-hosted this episode with me. For someone who has never done stuff like this before, he did a really good job. He ate the lube-y ice cream too, like a true soldier!
And on a side note, BIGS UP to lifewithoutandy for hosting Mad Love for 20 episodes. Even though it's an arbitrary number, doing these 20 times means a lot. We've been able to get away with doing a whole bunch of crazy and niche stuff (except when Chris pretended to be Shepard Fairey. That didn't make the cut, for very understandable reasons), so we're very grateful. Speaking of Chris, BIGS UP to him for being the steady and focused hands behind the camera. I know that it's usually my big bald head you see in front of the camera but there would be no Mad Love without ya boi shooting and helping shoot and produce every single of these things.
So, for all the fans out there, thanks for watching, reading and hopefully enjoying. If you get anything from this feature it would be to go enjoy some art and culture. Whether in Sydney or not, truss me on dis!!
Expect more in tha FUTURE!!! MAD LOVE!!! BAOOO!!!