The inner-city showroom adds a transdisciplinary artist to its roster… 
Darlinghurst art gallery Rainbow Studios has recently named its latest Artist in Residence, alongside the announcement of an upcoming showcase dedicated to the work of the Sydney born creator. Marley Alvarez, who is now based in Byron Bay, will launch her exhibition, 'The State of Art,' this Thursday (April 7), spotlighting her mixed-media work for two weeks in the inner-city showroom. 
Known for her artistic combination of digital imagery, text and painting, Alvarez' inaugural showcase is set to welcome Rainbow Studios into an ethereal world of colour and texture, marking the showroom's latest entry into its carefully selected list of international and local artists and designers. Uniquely, the exhibition will also feature archival imagery of Alvarez putting paint to canvas from the age of four.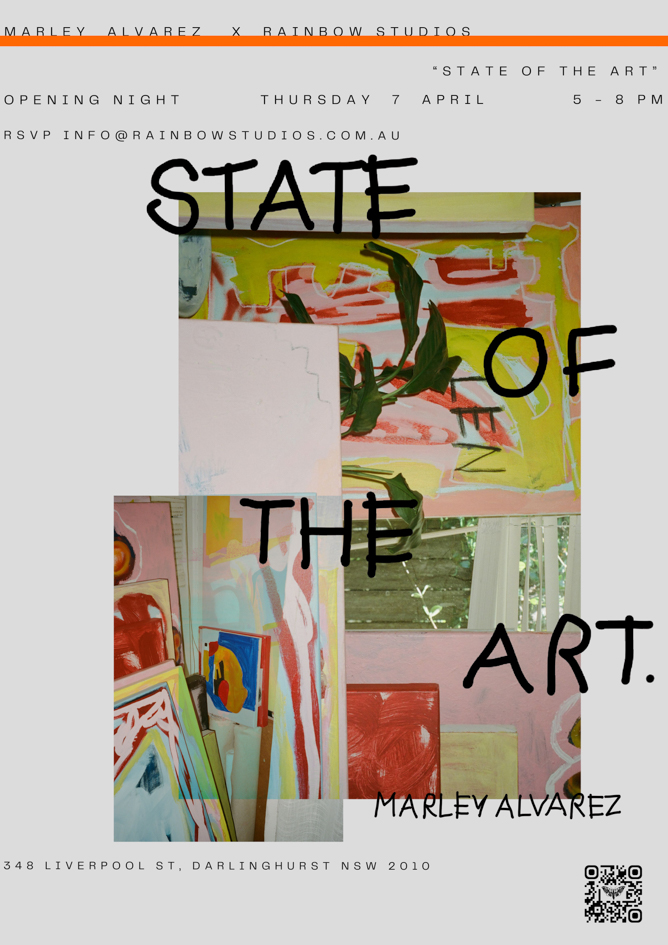 The fortnight-long event, which is partnered with Fellr, Not Wasted Wines and Yes You Can Drinks, will be Alvarez' first solo showing for Rainbow Studios, but it comes after her inclusion in the gallery's MARIPOSA exhibition last year, and no-doubt signals the genesis of one of NSW's brightest creative upstarts. 
View this post on Instagram
Check out the invitation above for more info about Marley Alvarez' 'The State of Art' exhibition, and head here to follow her on Instagram. Free tickets to the Rainbow Studios showcase are available here.