One to remember…
Qudos Bank Arena was electrified into beautiful ecstasy last night, with Aussie music legend Bernard Fanning taking to the stage with soul-purifier Matt Corby for a gorgeous display of musical enchantment. Bringing with them am amazing support in Merci, Mercy, the musical wunderkinds each brought their own signature brands of compositional excellence that enthralled punters both young and old, joining generations together to celebrate in the union that is live music.
Performing his first concert since lockdown, Matt Corby and his ever so magical band made their return to the stage look absolutely effortless, beginning with Rainbow Valley stand-out 'No Ordinary Life' much to the crowd's delight. The opening chords feel almost otherworldly in the packed arena, eventuating in a swirling collage of instrumentation that shines in cosmic radiance, providing the perfect canvas for Corby's boundless vocals to glide and touch upon with its many textures. The 'If I Never Say A Word' singer goes back and forth between his many albums and EPs, churning out stunning renditions and reimaginings of crowd-favourites that enthral listeners into a state of almost hypnotism, entrancing them with every musical choice and utterance Corby and his band make on stage. A highlight is definitely his rendition of Telluric smash 'Monday,' swapping out the loop pedal for a beautiful keyboard line as he sings to the silent arena, holding the crowd in the palm of his hand as he soars through his one-in-a-million vocal range with sublime ease. Before you know it he reaches final song 'Miracle Love', uniting the crowd for one of the most beautiful singalongs to ever grace Qudos Bank, as he wills punters to help him 'bring back that miracle love'. It's almost sermon-like in its delivery, the thousands of concert-goers connected in limitless connection as they sing the purest of words, atop the purest of instrumentation, curated by the purest of musicians to ever come out of Australia.
Next was the legendary Bernard Fanning, returning to the stage in what was a kick-ass celebration of his 15-year solo career. The former Powderfinger frontman flexes his musical mastery on us as he goes back and forth through his wide-spanning discography, indulging us in some wholesome AF crowd singalongs and fire-starters that properly rock the house. You also get to see the crazy musical prowess of his band, each getting their own moments to shine as they bust out killer solos, harmonies and mini-jam sessions (Qudos Bank has never seen more beautiful violins in its life). Highlights include 'Thrill Is Gone', 'Songbird' and 'Watch Over Me', Fanning strumming away and baring his heart to the crowd as he sings about love, loss, growth and reflection. But of course a main moment of the set is most definitely 'Wish You Well', the opening chords prompting crazy cheers from the crowd as he sings the decade-spanning smash that almost every Aussie knows back to front. You can hear the whole crowd getting in on the fun as they belt out the tune, wishing each other (and of course Bernard) well after the insanity of 2020. It's a beautiful rendition, and after the set is over you can feel the crowd being properly connected in what is a magical celebration of some of the finest talent Australia has ever produced.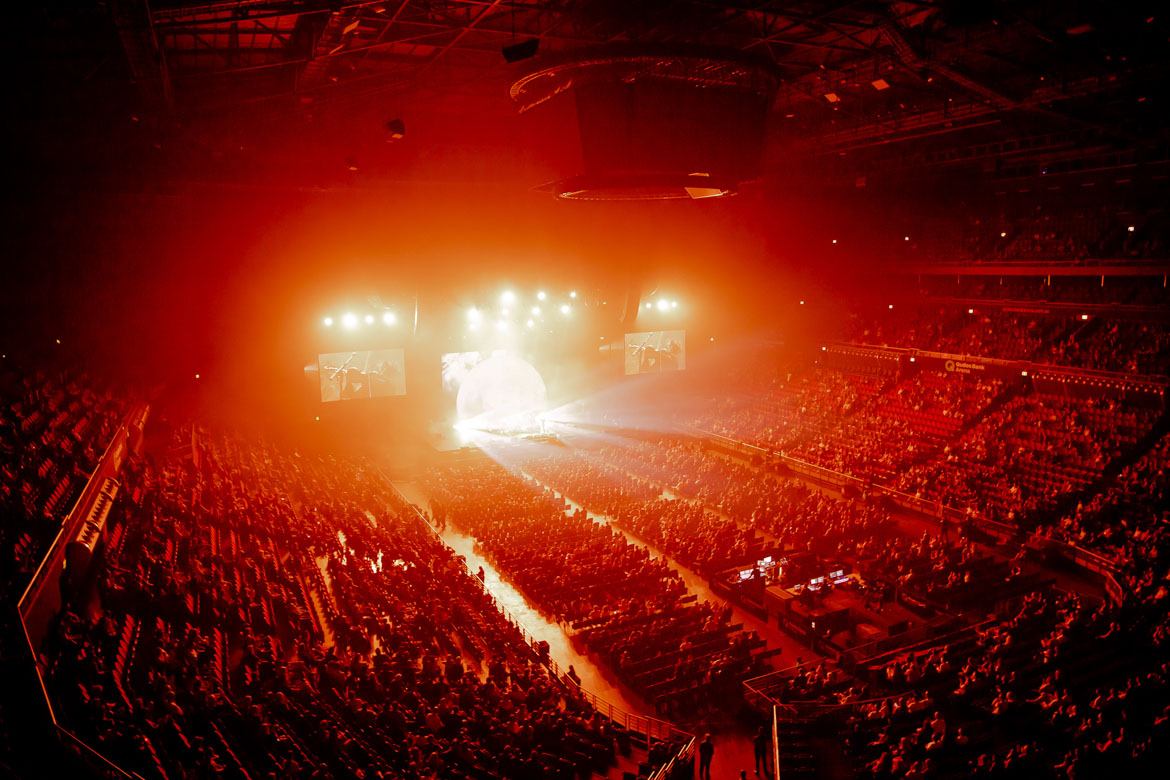 Event:Bernard Fanning + Matt Corby
Date:06/12/20
Photographer: Zoe Holling