In a time where there are gigs popping up every day, it seems everyone in the Inner West was at The Vanguard on Thursday night…
After a year of collabs and producing for the who's who of the Sydney music scene, Beso Palma brought his new EP Us to life at the Vanguard this past Thursday, revitalising the Newtown abode into a pre-pandemic haven.
Adhering to the ethos of the new project, Beso wasn't alone on stage, the record's numerous collaborators (Gia Vorne, Janeva, Oscar Sharah to name a few) all jumping on stage for their respective features (with Gia and Brekky Boy jumping on as openers as well). The night acted as a showcase of the talent bubbling within the Sydney music scene, each artist serving up fiery vocals and star-power, which is in reality, what is at the root of the Us EP.
It's hard to narrow down highlights if we're honest, but 'Moments' ft. Janeva and Jen from I Know Leopard on violin made for the perfect closer, the last minute swap with Palma's 'Self Control' remix by Frank Ocean more than paying off. By this time the sold out Vanguard is shoulder to shoulder, minimal room available as everyone is huddled together to watch the musos do their thing.
Naturally, other cuts from the EP such as 'Without Measure' ft. Gia Vorne and 'Ego' equally revved up the crowd, the R&B and house infused bops helping to remind punters of what a sold out gig is meant to be like.
We're getting a bit nostalgic thinking about it all, but luckily for us (and you of course), we were there to document all the action. Do yourself a favour and catch up on all the action via the gallery below.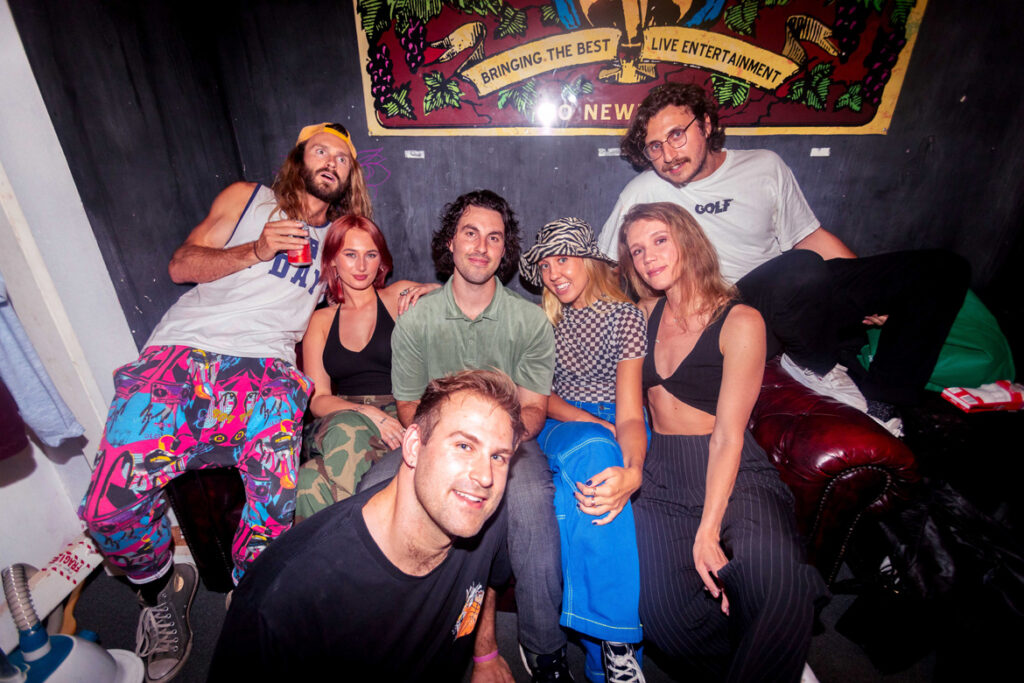 Event: Beso Palma 'Us' EP Launch
Location: The Vanguard, Sydney
Date: 18/11/21
Photographer: Amar Gera