After over half a year since the last Pass The Mic, the return of the Bodega Collective event went off without a hitch…
The much awaited Pass The Mic #4 came in hot to Marrickville last night, taking residency in Marrickville abode The Red Rattler for a three hours of hip hop, R&B and everything in between. Hosted by Sydney via New York Don Dantè Knows and the Bodega Collective, the meeting of minds was flooded with energy, attendees and artists putting all their pent up energy to use as they got down and dirty to some of the finest emerging talent in the Sydney area.
Whether they were well-accustomed to performing for crowds or making their very first stage-debut that night, all artists rose to the occasion, performing original tunes for the eager crowd. And of course, King Dantè made sure all who performed got their props, getting them to share their socials while hyping the crowd the fuck up.
That was until he took to the stage himself however, joining rising star Goldfang on the mic as they brought the house down to close out the night. And the crowd was, to put it frankly, losing their absolute shit, and it was especially highlighted during their begging Dantè and Fang for an encore.
But of course, with Sydney now open and festival/gig season in full force, we don't expect punters to have to wait too long until the next Pass The Mic. Get caught up on all the action via the gallery below.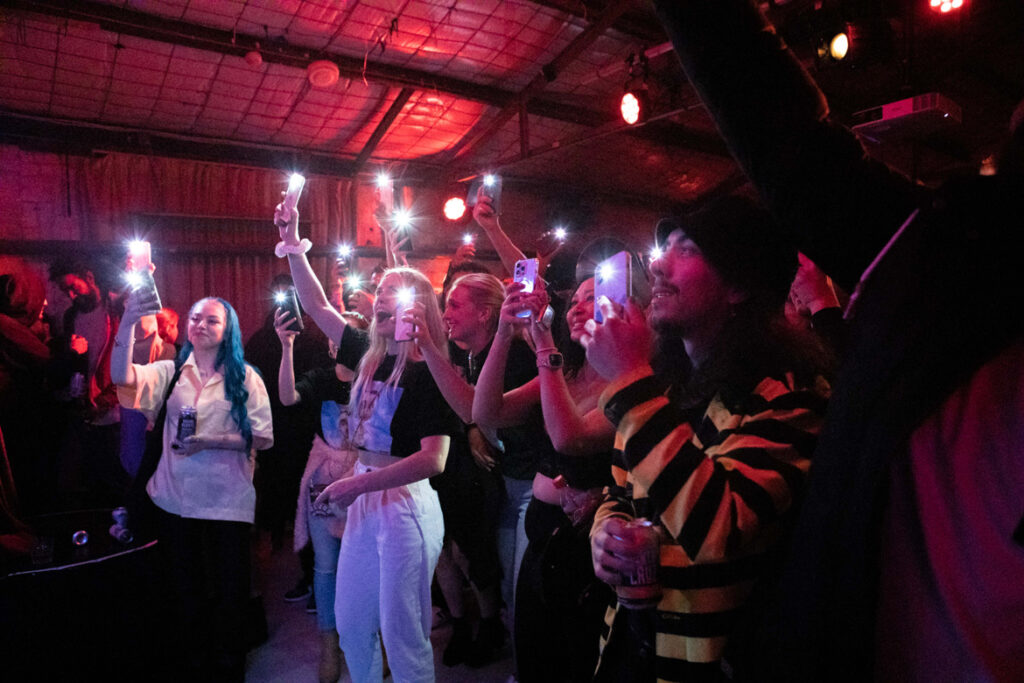 Event: Pass The Mic #4
Location: The Red Rattler, Sydney
Date: 19/11/21
Photographer: Amar Gera