Returning for its third year in a row, the renowned Burleigh Brewing Jump event was host to some of the biggest skaters in the local scene last night…
And of course, it went off without a hitch, the beloved coastal brewery pulling off its most daring iteration of the keg jump yet. If you're not familiar with the hallowed tradition, the competition brings together some of the nation's best and brightest local skaters for a showdown of epic proportions, whereby the winning skateboarder must clear and land over the highest number of Burleigh beer kegs to win the hallowed Golden Growler Trophy.
Featuring the likes of 2019 winner Sam Atkins and other previous winners in Nixen Osborne and Dani Campbell, it's no surprise that this year's keg jump was comprised of its most competitive batch of skaters yet. Consequently, we ended up losing track of just how many kegs ended up being cleared throughout the night (which was also due to the liquid inside the kegs themselves), but of course, our hazy memory and headaches this morning are leading us to believe that the kegs were put to good use. One thing we definitely do remember however is 24-year-old Gold Coast rising star Dani Campbell taking out the top prize by jumping a total of 14 kegs, in what was the climax to an epic night.
To top it off, local legend and social media personality Blake Melbourne was on hand to keep the crowd pumping throughout the night, all the while playing to a trick judging panel the likes dreams are made of: none other than skateboarding figures Sean Holland, Trent Fahey, Leigh Bolton and Izy Mutu. Luckily, we were there to capture all of the action. Get caught up via the gallery above: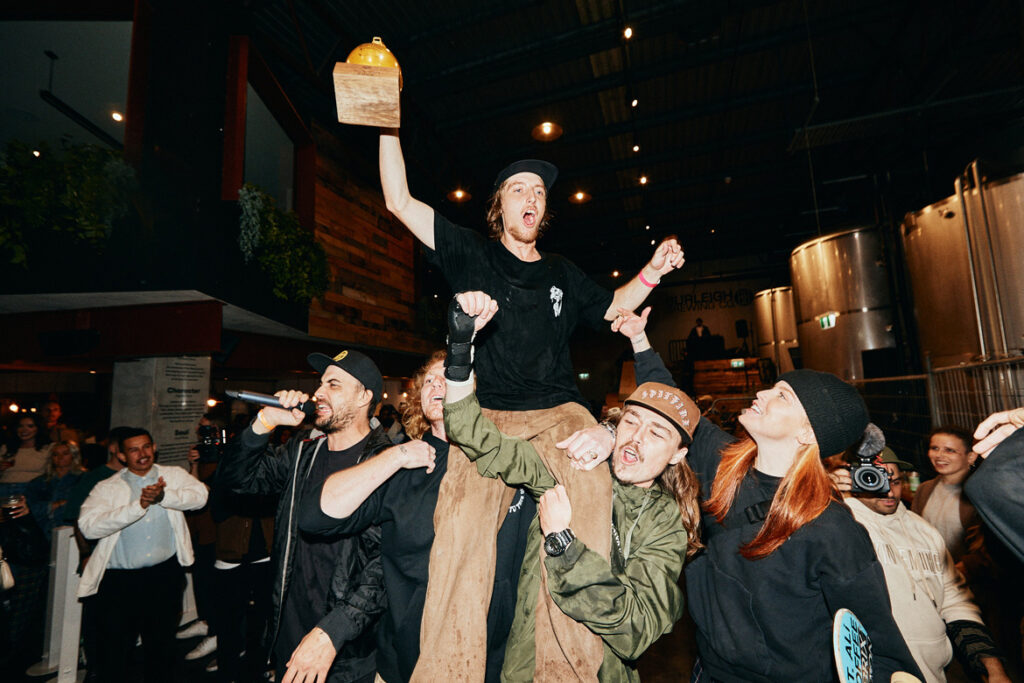 Event: Burleigh Keg Jump
Location: Burleigh Brewing Taphouse, Gold Coast
Date: 24/06/2022
Photographer: Andy Myers