Genius idea…
Sydney twins Harry Nathan and Evangelos 'Boonie' Labrakis are out here changing the face of clubbing with their newest creation, their 1.53m x 0.74m x 1.88m 'Doof Shed' making waves for bringing a hell of a party while setting the Guinness World Record for the World's Smallest Mobile Nightclub.
If you haven't been watching the news, the boys' new setup features a Focal sound system, Pioneer DJ setup, intelligent lighting and a "Full Send" button (our favourite), which activates a smoke machine, strobe, flashing lights and lasers to emulate the full-body, sensory club experience.
Sounds pretty sick right? It is, and it definitely lived up to the hype on Friday night when it got put to use. Get caught up on all the action via the gallery above, and check out the process of creating the 'Doof Shed' here.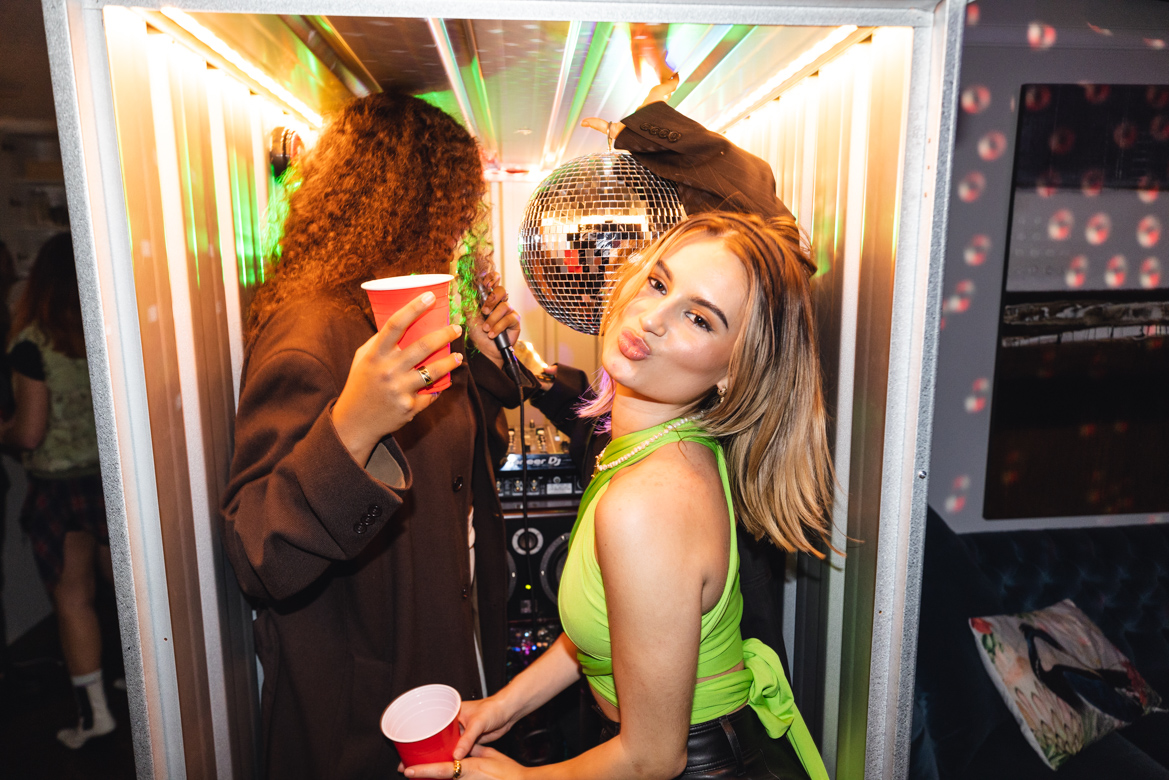 Event – The Doof Shed
Location – Harry's Place