Popular bikini brand FAE – a favourite of Bella Hadid, among other celebrities – is literally
bubbling
with excitement after collaborating with 'drink of the moment' Hard FIZZ to create its very own, limited edition Peach and Vanilla hard seltzer.
The FAE branded flavour was 'invented' by founder Bianca Bennetts herself during multiple experiment sessions at the Hard FIZZ brewery, FIZZ HQ, on the Gold Coast and coincides with the launch of the line's new Summer collection.
For Bennetts, it's a bringing together of her two "babies" as she's a part owner in Hard FIZZ as well as FAE."This collaboration is very personal to me," she says.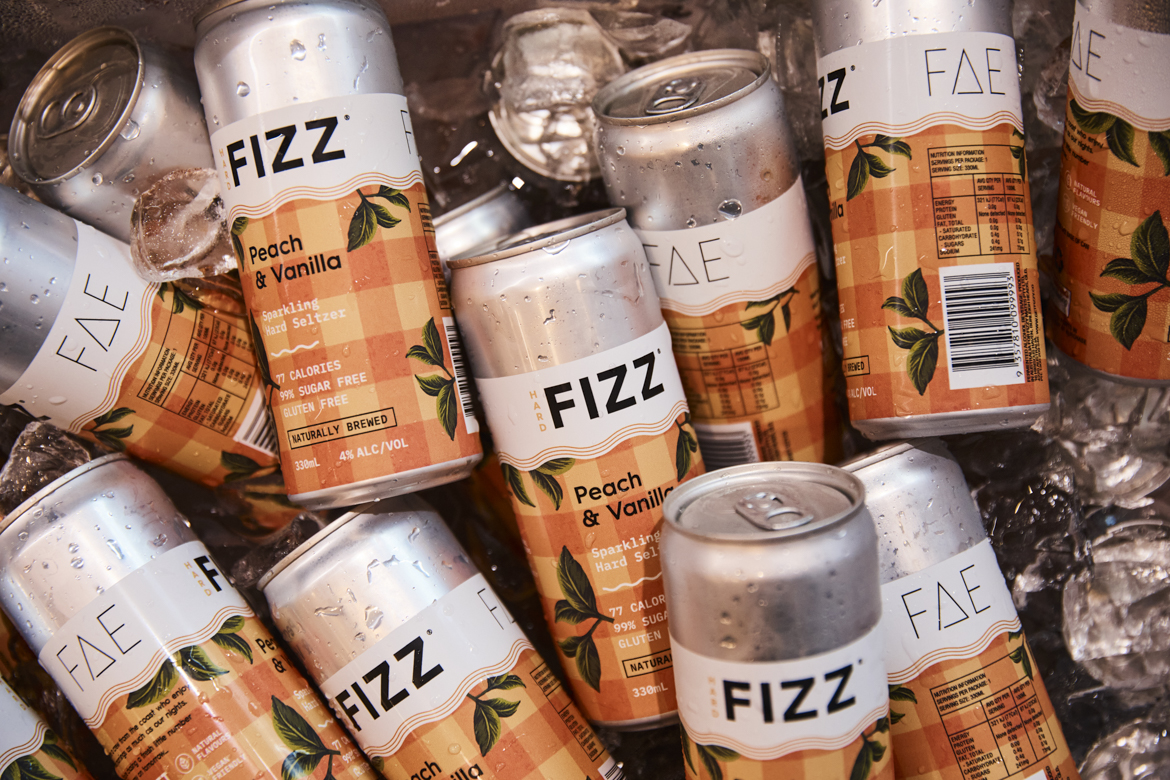 "It was a lot of fun coming into FIZZ HQ and working with the brewer (Paul Wootton) to come up with the flavour."I didn't really know what I was doing but we tried six or seven different versions until we were all happy."
Peach and Vanilla Hard FIZZ is a bold if not savvy business move by Bennetts in a bid to bring more of an 'experience' to her core product – bikinis – with customers expected to enjoy lounging around a pool or day club in the swimwear while also sipping on the beverage.
1000 litres and 2000 cans of the flavour have been produced, which is available for purchase on the Hard FIZZ website from November 17th and on tap at FIZZ HQ. Long term fans of the brand will notice the peachy coloured label is a combination of its gingham and baroque style bikinis.
It'll now be used in promotional campaigns for the collection with an extravagant launch party to be held at Tuchuzy in Bondi on November 19, and it's also for sale on the Hard FIZZ website for $120 for a 24 pack.
'I might be biased but I'm calling it – it's the best flavour to date," Bennetts says. 
To celebrate the Fizz and FAE teams hit Tuchuzy, Bondi Beach, for a launch event. Catch the highlights in the gallery by Andy Myers above: