The Herbert Twins launch their new swimwear line…
One sure fire way to liven up a party is to dance in a bikini, which is exactly what Renee and Elisha Herbert did in celebration of their swimwear line, Jumelle. Taking over The Hollywood Roosevelt in Los Angeles, the Australian twins showcased their brand new collection of tops, bottoms and one pieces, and played host to a bunch of VIPs including David Dobrik, Alexis Ren, Dylan Sprouse, Brandon Lee and Ella Kernkamp. The epic launch party also featured a catwalk, with the twins' patterned swimwear taking centre stage.
Scroll down for more event info, and head here to take a look at Renee and Elisha's Jumelle line.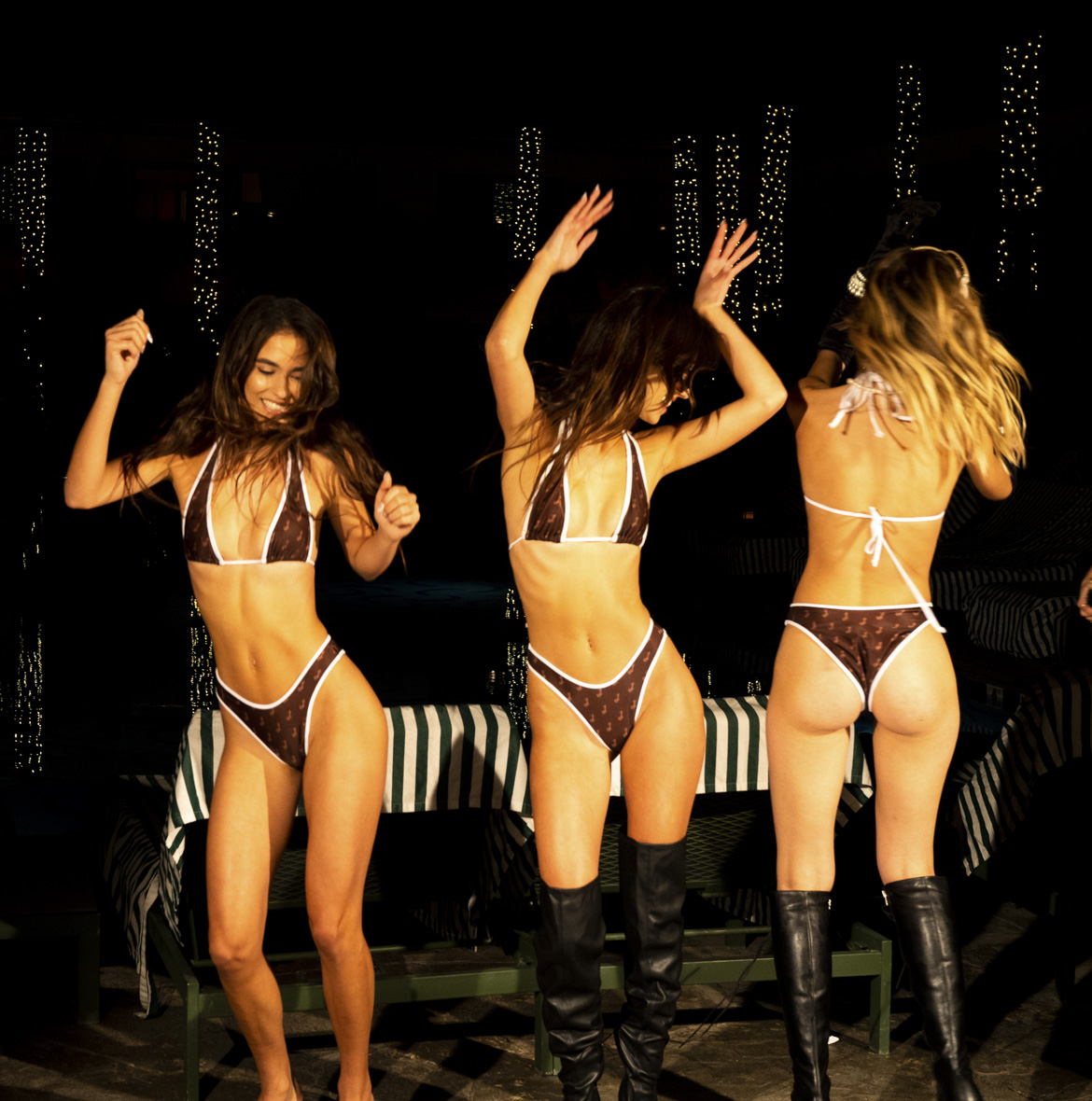 Event: Jumelle Launch Party
Location: Hollywood Roosevelt, LA
Date: 18/12/2021