For The Love X URBNSURF went off last night for the final event of their series.
Over the past two weekends, we've had the pleasure of watching some of Australia's biggest acts, over a range of genres take the stage at the For The Love X URBNSURF event series. From dance commanders Fisher and Flight Facilities, through to indie-pop future icons like Mallrat and GRAACE, and even Northern Beaches rockers Ocean Alley, it's been one hell of a ride – and that's not even including all the epic surfing…
Last night it was Hayden James' turn to bring the big vibes, but not before Yorke hit us with some sonic joy, warming up the crowd with a powerful set of delightful power pop. Then James took to the stage turning the energy up to 11 and getting the entire crowd dancing in unison as he dealt out serious amounts of heat from the decks. It was a set that truly marked the return of live music in Australia!
Check out the gallery above for all the action: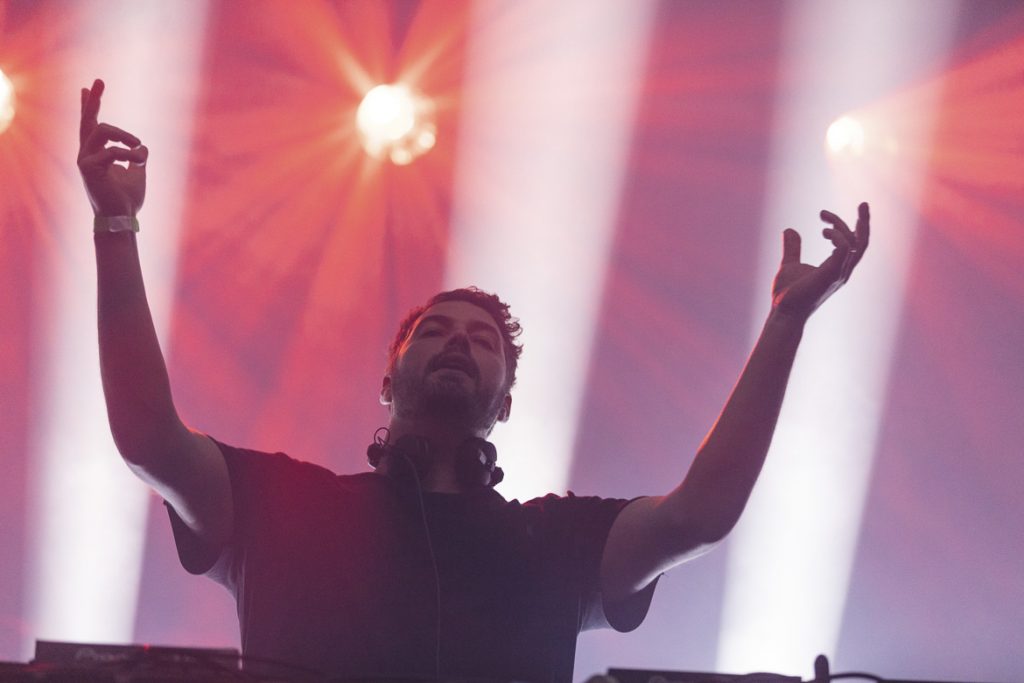 Event: For The Love
Location: URBNSURF
Date: 28/03/21
Photographer: Ned Simes