Hot off one of the rainiest summers in recent memory, La Niña backed off for a day of poolside debauchery we were in desperate need of…
And it was the ultimate Sunday sesh, attendees frolicking in the pool and surrounding bar as they got down to all a matter of local DJs from Penny Mac to Loosie Grind and Girls on Deck. Food and drink-wise we were spoiled for choice as well, the signature Marco Polo pizzas and cocktails flowing by the dozen as we indulged to our heart's (and stomach's) content. Whether you were kicking back in a cabana or perfecting your backstroke in the Poolclub waters, everyone was well-sorted for the arvo; Marco Polo hosts Banquet having perfected the art of throwing a pool party (underrated life skill!).
And of course, Melbourne producer Stace Cadet made his long-awaited arrival poolside, throwing down plenty of house, disco and everything in between. And of course hit Hot 100 banger 'Energy' with KLP lit the pool club alight, attendees launching themselves into the waters and dance floor as the high-octane vocals and synths filled them with euphoria.
It was everything you could want from a Marco Polo, and of course, the fun is set to continue next week for a special Boxing Day edition, Perth dance trio Crooked Colours making their way down for a special poolside set, along with tunes supplied by Banquet DJs, Pat Stevenson and more. You can cop tickets here. For now, get caught up via the gallery above.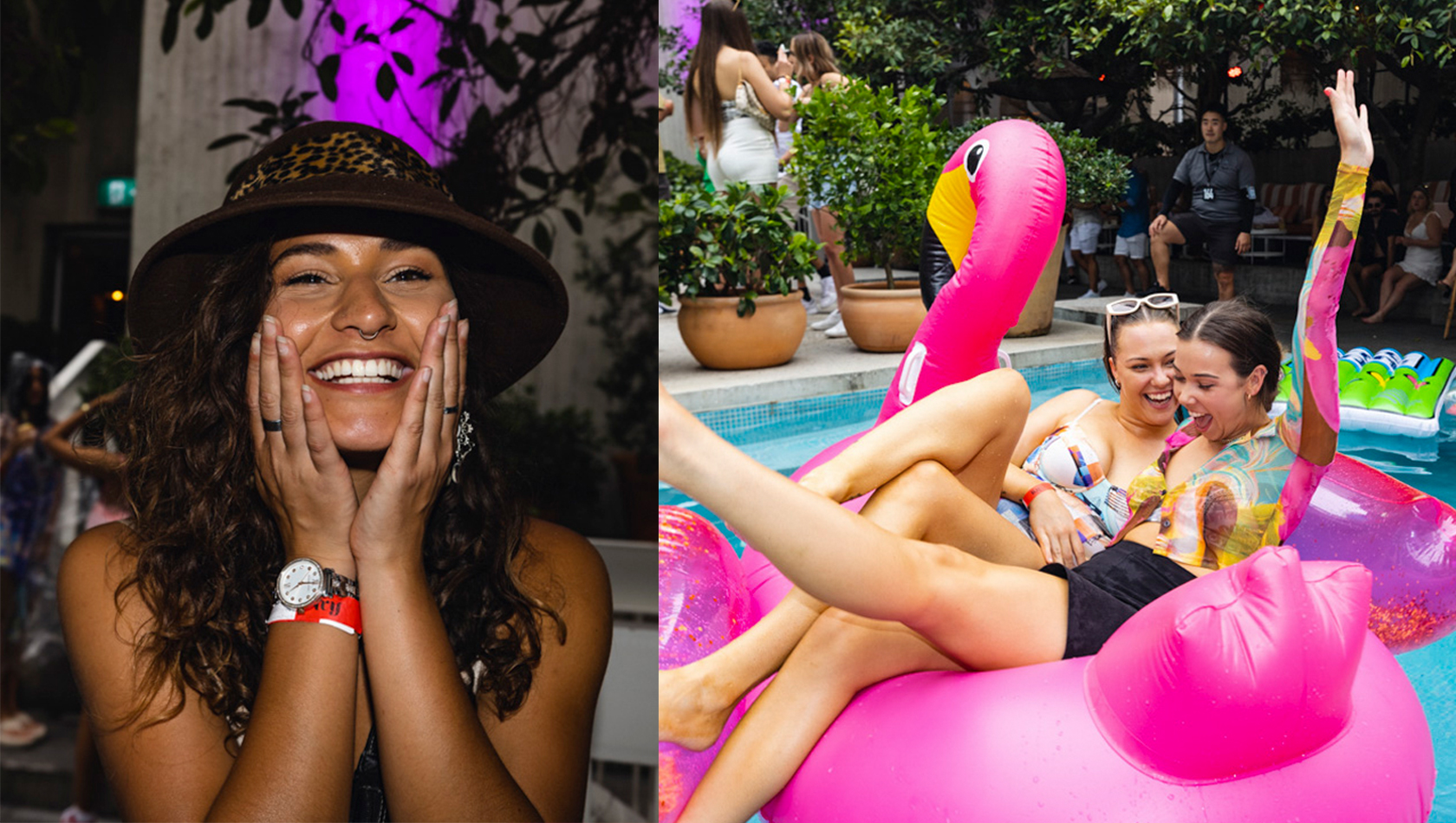 Event: Marco Polo ft. Stace Cadet
Location: Ivy Poolclub
Date: 19/12/21
Photographer: Ned Simes