From where we'd rather be…
Live music is definitely in a rough spot for us in Aus right now. After months of raging gigs and loose as hell parties that were helping us get back to some semblance of normal, it all came to a screeching halt. Luckily for us, our photographer Ned managed to get out before all of the craziness, hopping over to the U.S. to shoot to his heart's content and link up with fellow Aussie exports as they rep it for the homeland. And it all came to a head when he linked up with LWA favourite What So Not for two sold out NYC shows over the weekend, and needless to say, it was fucking silly.
Taking to the stage of the hallowed Brooklyn Mirage following Louis The Child, the Northern Beaches-born EDM star let loose all of the pent up energy Australia's been feeling the past couple of months and then some, throwing down hits like 'Gemini,' the revered 'Innerbloom' remix and his latest banger 'The Change' ft. DMA's. And you could tell the Brooklyn Mirage crowd was absolutely feeding off it, every build-up and stank-face inducing drop reverberating through their very beings, going so far reaching through to us here in Aus as we watched through laptop and iPhone screens alike (not to mention a whole lot of FOMO).
Naturally, the gallery of shots from the night is totally off chops, an assortment of memories that gives us a little portal into where we'd rather be, and what we have to look forward to. No doubt it'll be a while before we get there, but rest assured, we will get there. Get caught up on all the action via the gallery above, and get bloody keen for the next time we get to see What So Not do his thing on home soil. We'll see you there.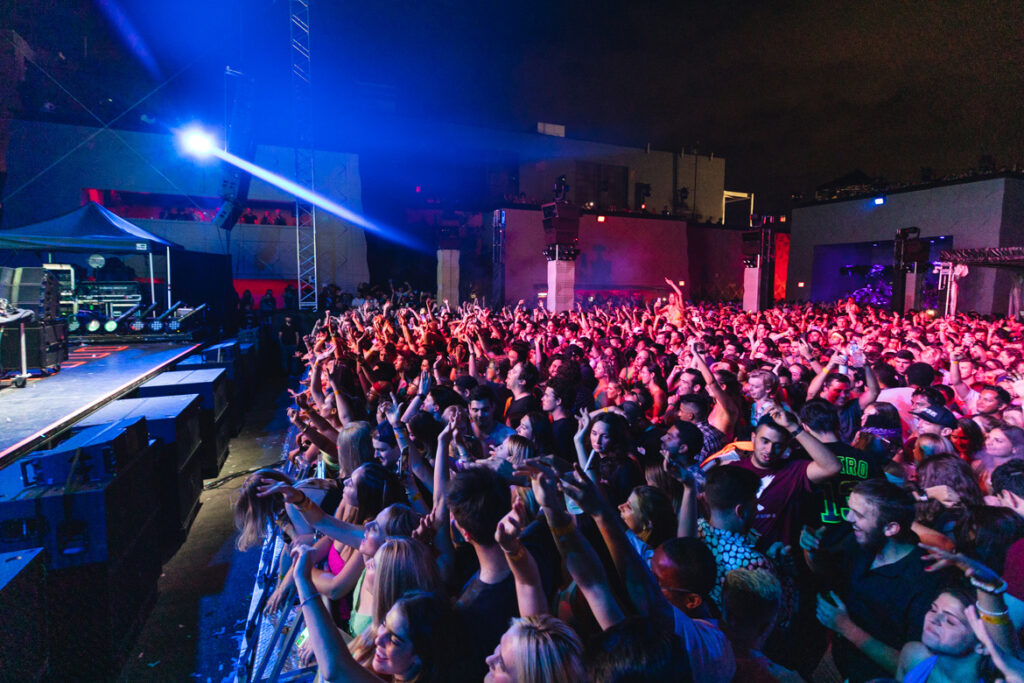 Event: What So Not New York Show
Date: 14/08/2021
Location: Brooklyn Mirage, New York City
Photographer: Ned Simes