Eyes were drooling at the opening of Salted Butter last night.
We've been a little bit obsessed with the work of Gelbell for a while now. The moniker of collaborators Angelica Wootton and Isabella Greene, Gelbell produces abstract interpretations of the mostly female form, accentuated by bold colourings and delicate pattern work. Normally incohesive colours like royal blue, canary yellow, and soft pink harmoniously meet on the canvas, with the Salted Butter collection as a whole feeling masterfully assembled.
It was nothing short of mesmerising to see the work up close last night at Rainbow Studios as we swanned around sipping on fittingly pastel Pals. Check out the gallery above for the full experience and be sure to catch Salted Butter in person over the next two weeks!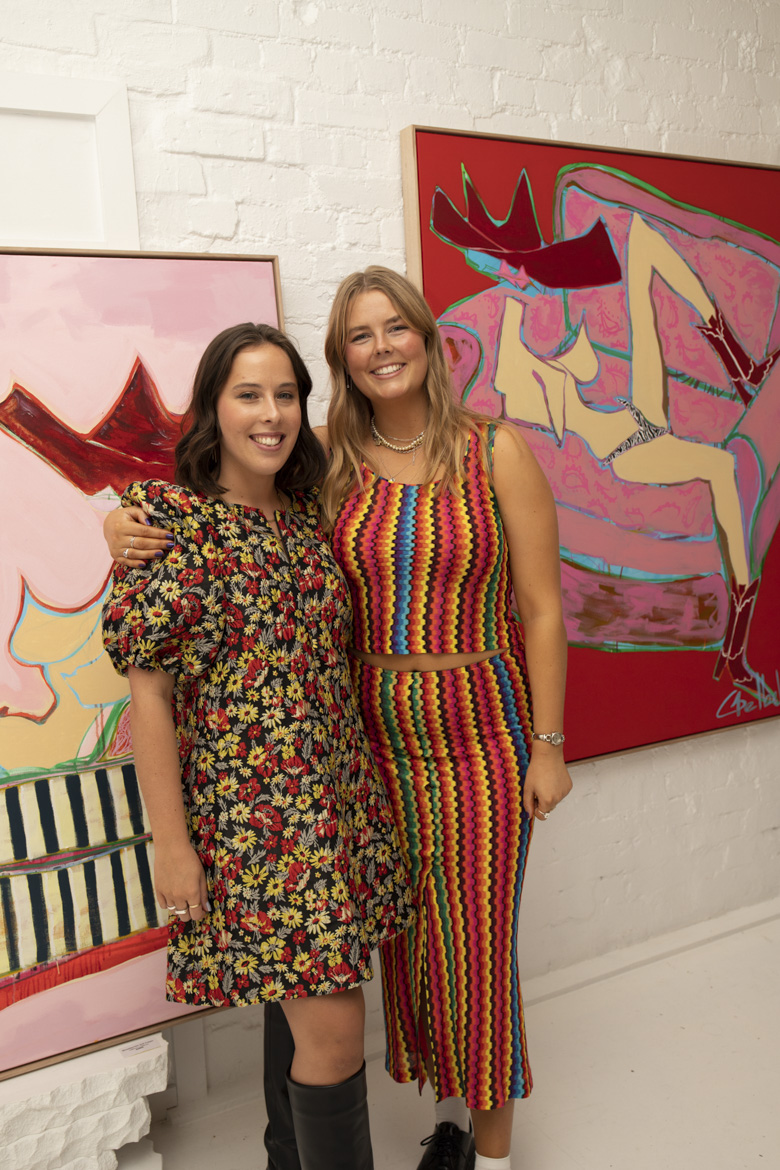 Event: 'Salted Butter' By Gelbell Opening Night
Location: Rainbow Studios, Darlinghurst
Date: 22/09/22
Photographer: Dylan Nicholson