Splendour saved some of the best until last.
After taking a few moments to come to terms with the fact the Chance The Rapper had pulled out of this year's festival due to illness, we marched ourselves into the North Byron Parklands for the third and final day of Splendour In The Grass 2019.
Garage rockers Pist Idiots kicked off proceedings at the Amphitheatre with a fuzzy set that blasted all of Saturday night's cobwebs far away, getting us in the mood for a little more gritty guitarmanship – a role that was comfortably filled by Perth prog/psych lords Psychedelic Porn Crumpets at the GW McLennan tent.
A soulful performance by James Blake was quite the euphoric experience for those of us who'd been at it for a few days, with a stirring rendition 'Retrograde' proving to be more powerful than four Strummers and a shot of tequila. We then witnessed What So Not kill at the Mix Up Tent, enlisting none other than Daniel Johns for a shred session that included Silverchair classic 'Freak'.
Finally, after stepping up with 24 hours notice, Hilltop Hoods closed out Splendour 2019 with possibly the most energetic performance of the festival. Favourites like 'Nosebleed Section' and 'Cosby Sweater' saw the crowd bouncing all the way up to Gold Bar, with the Adelaide trio causing us to quickly forget that Chance The Rapper was even on the bill.
Take a look at our gallery from day three above and we'll see you next year: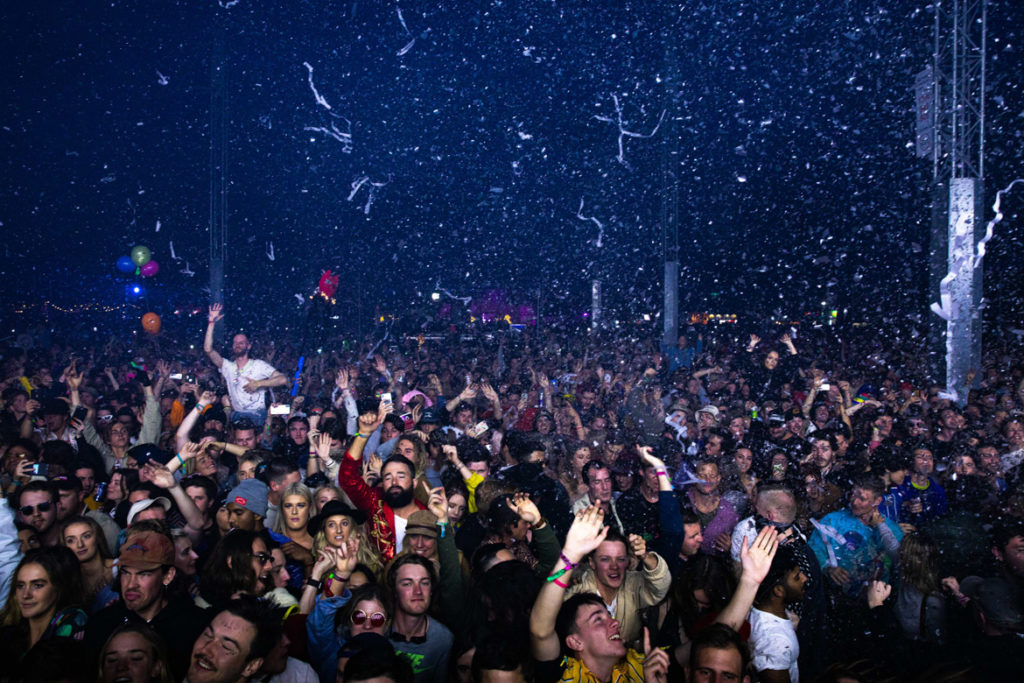 Event: Splendour 2019 Day Three
Date: 21/07/19
Photographer: Jack Bennett + Mackenzie Sweetnam