The happiest gig at the Lansdowne in recent memory…
Brissy ray of sunshine and the nation's favourite daughter Sycco made her entrance to the Lansdowne Hotel in wicked style last night, bringing her highly anticipated 'Dribble' tour to countless Sydneysiders just desperate to witness the musical delight in all of her radiance and good vibes. It was the sort of gig the Lansdowne was built for, the type where there was no disconnect between the artists and punters, and where positivity could be found in every corner, nook and crevice of one of Sydney's most iconic live music venues.
She had some proper heavy hitters for supports as well, bringing with her the eclectic Yen Strange and ethereal queen Abby Bella May, both of whom jamming out super clean performances that perfectly revved the crowd up, building the anticipation slowly, but surely. If you looked hard enough at the crowd you could see the lovely Sycco dancing to her supports, getting amongst the crowd and setting a tone of pure openness and acceptance, a concoction that definitely filled the air that night.
But before we get into Sycco's sold out set, we have to give Yen and Abby their props. They both straight up rocked the house, their respective sets filled with sunshine-infused bops that were equal parts groovy and ballad-like.  They both draw huge applauses from the crowd, and for good reason, they smashed it out of the park, and no doubt punters left desperate for more tunes to listen to from the two delights (I know I did).
Then of course comes Sycco, her stage presence radiating like a wave of euphoria from the minute she steps on stage. She immediately brings the heat, launching into tunes like 'Nicotine' and 'My Ways' that have the crowd bumping at full force, reminding us that the glory days of the Lansdowne are anything but behind it. She also jams out a special unreleased tune by the name of 'Times Up,' and man, it's bloody gorgeous.
Before you know it she nears the end of her set, finishing with the Hot 100 smash 'Dribble' before leaping off stage. But of course the punters weren't gonna let the night end, practically begging her for one last song. She obliges, and much to our hopes, she jams out one of the boppiest tunes of 2019 'Peacemaker,' and everyone is going bloody crazy. It's the perfect end to the night, but not for Sycco, who of course takes the time to mingle with fans and be the positive force she is. Everyone leaves totally swept up in the magic of the night, no doubt desperate for more. Be sure to catch up on all the action via the gallery above to catch sliver of that special elixir.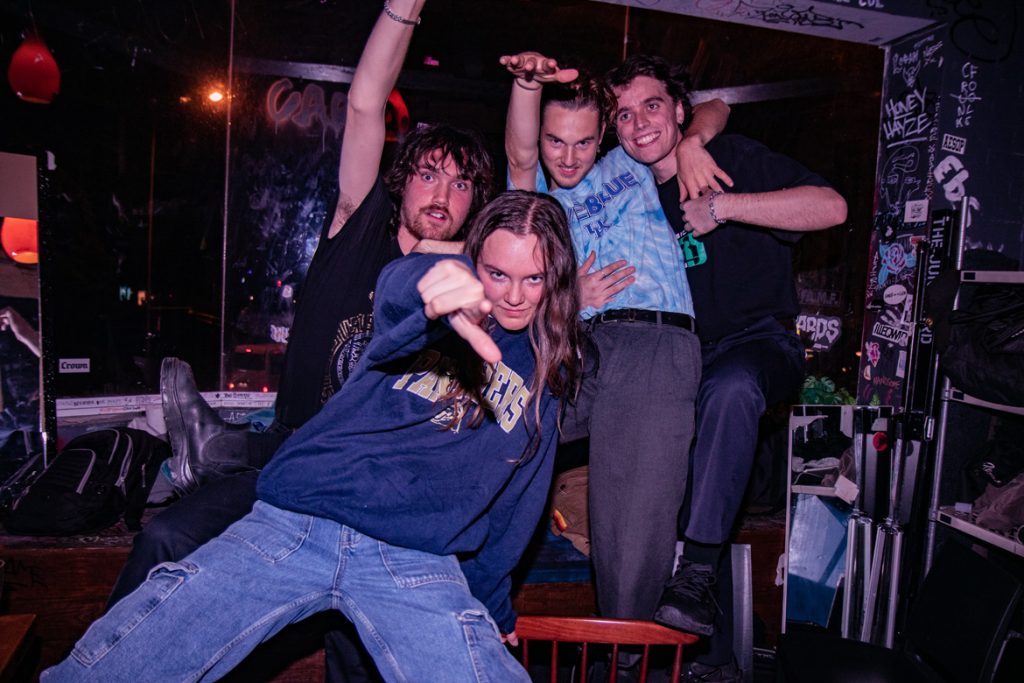 Event: Sycco 'Dribble Tour'
Date: 21/03/2021
Location: Lansdowne Hotel, Sydney
Photographer: Amar Gera