Words by Christopher Kevin Au // Images by Brayden Smith // Video by Jordan Coles. Listen to Martin Garrix's new single 'Scared To Be Lonely' here.
When he was just 17 years old, Martin Garrix went from bedroom producer to chart-topping prodigy with a roar, backed by the stadium-sized synths of his anthemic single 'Animals.'
The fistpumping sections of the dance community lapped the single up relentlessly, and it remained on repeat at clubs and festivals for seasons, further propelling Garrix to the grand stages of Tomorrowland and Ultra Music Festival. In 2016, he snatched first place in DJ Mag's polarising Top 100 list, and has also established his own STMPD RCRDS imprint, showing some of the entrepreneurial flair of his mentors like Tiësto and Scooter Braun.
Now 20 years old, his recent singles 'Scared To Be Lonely' and 'In The Name Of Love' show more pop-friendly restraint, and are indicative of a producer who's still exploring his sonic capabilities under a global spotlight, in the midst of an unforgiving tour schedule that will see him perform at Coachella and a residency at Hï Ibiza in 2017.

One of his biggest tours of the year thus far saw him travel to Australia on Justin Bieber's Purpose shows, while also squeezing in some club gigs of his own:
When we chat to Martin before the Purpose show in Sydney, he's soft spoken, polite and reserved – a far cry from his adrenaline-fuelled, pulsating EDM shows. After discussing his upcoming projects and insane schedule, we hit the road to ANZ Stadium and captured one of his biggest Australian performances yet. See it all here: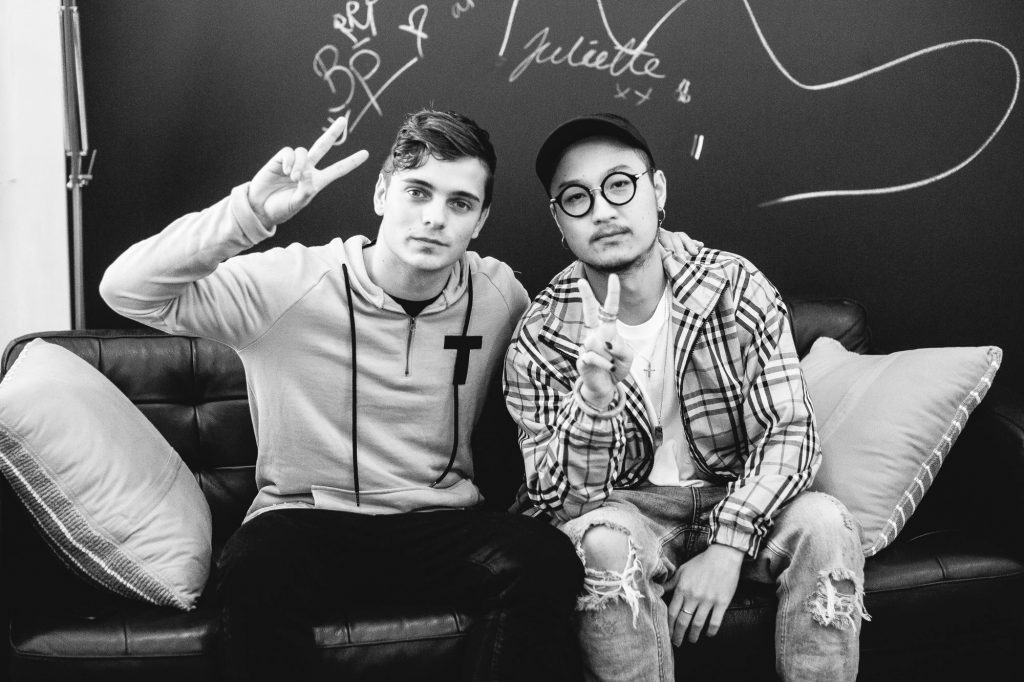 We head over to Sony Music headquarters to meet up with Martin for a quick interview. There are pictures of Jess Mauboy and Delta Goodrem hanging on the wall, and the Feng Shui is definitely right. Martin also has a generous sushi platter, so you know he's living right. Shouts to Juliette in the background, whoever you are.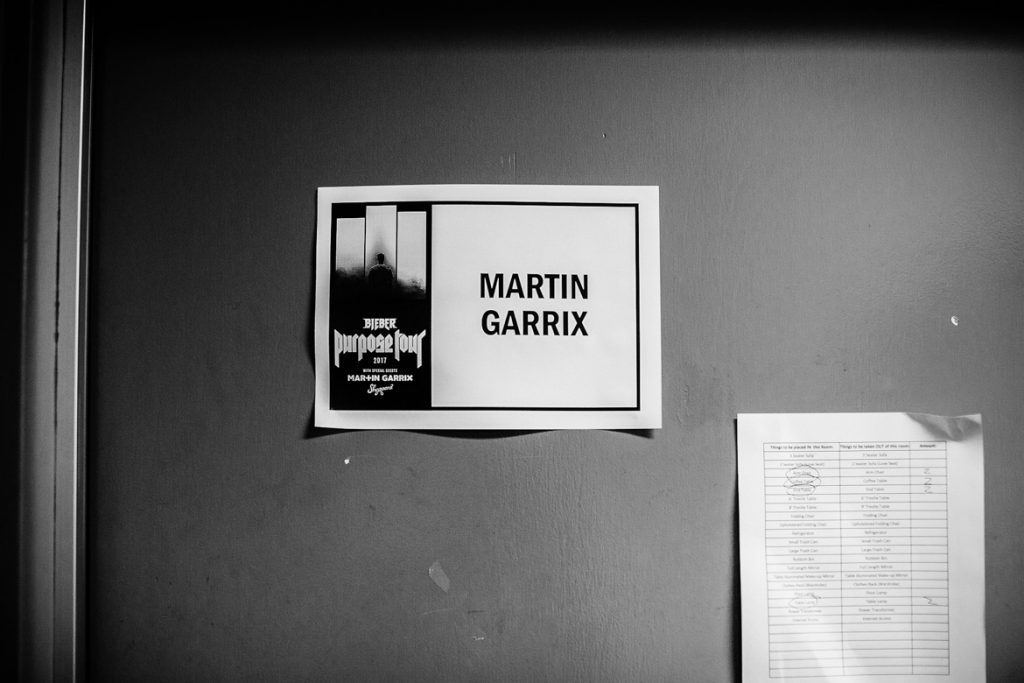 When we arrive at ANZ stadium, the Beliebers are already out in full force. This crowd might be a bit younger than Martin's usual club-going fans, but the vibes are high as Martin prepares to take over the stage after Sheppard, getting earholes ready for the God himself, JB.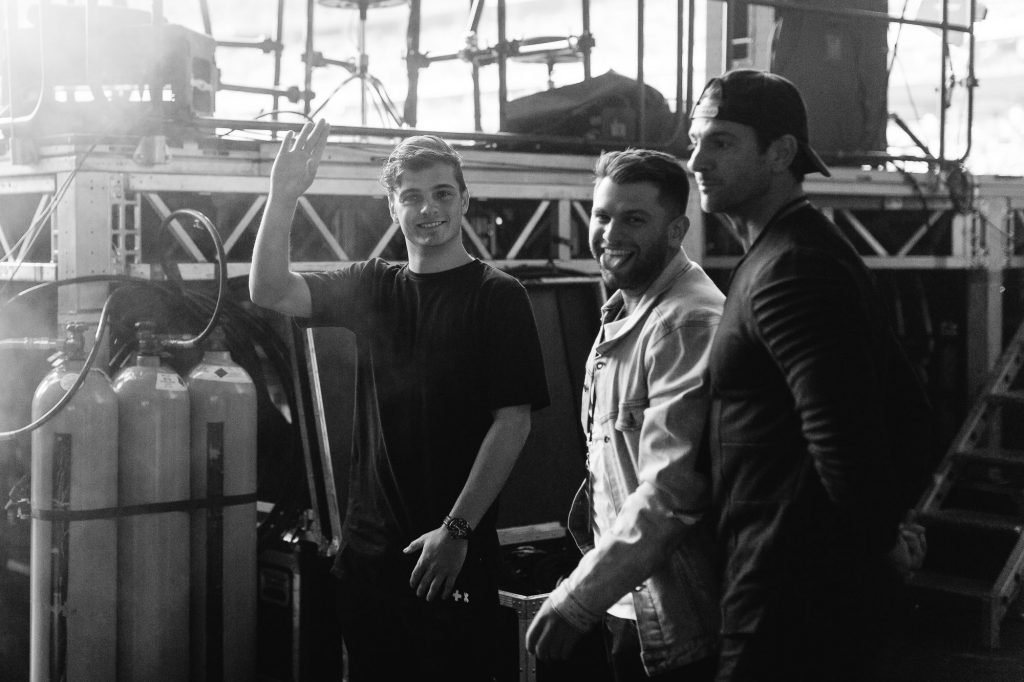 Martin offers a quick wave from side of stage, and before we know it, it's showtime.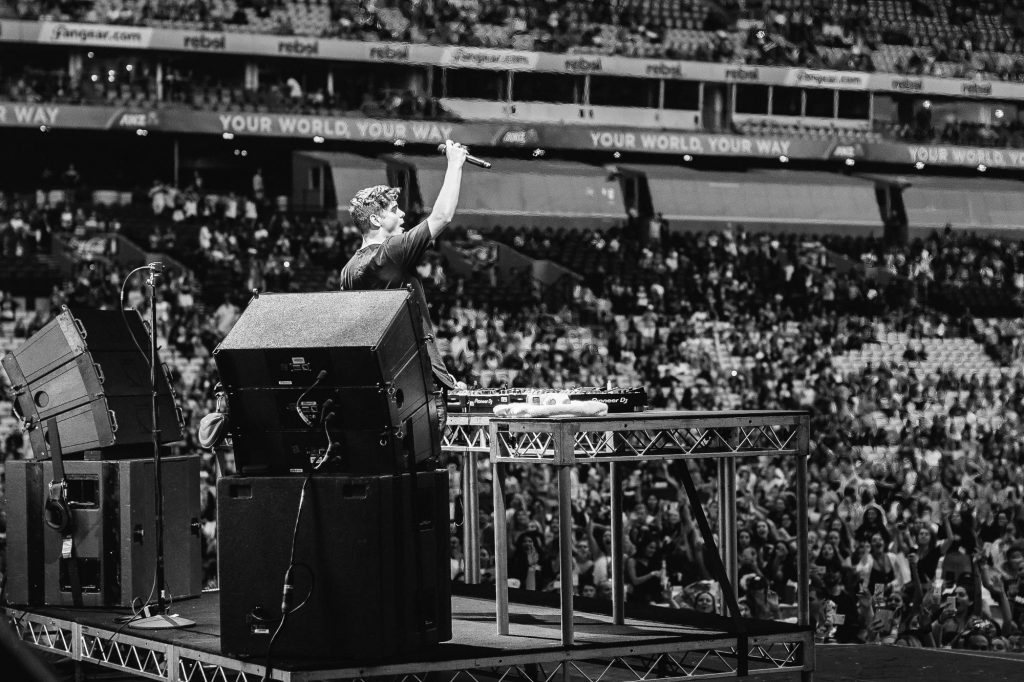 'Your World, Your Way' – inspirational billboard advertisements aplenty as Martin takes us through a set of pulsating house and electro…
With some good old fashioned fire to get the mood right. Everybody gets excited by fire.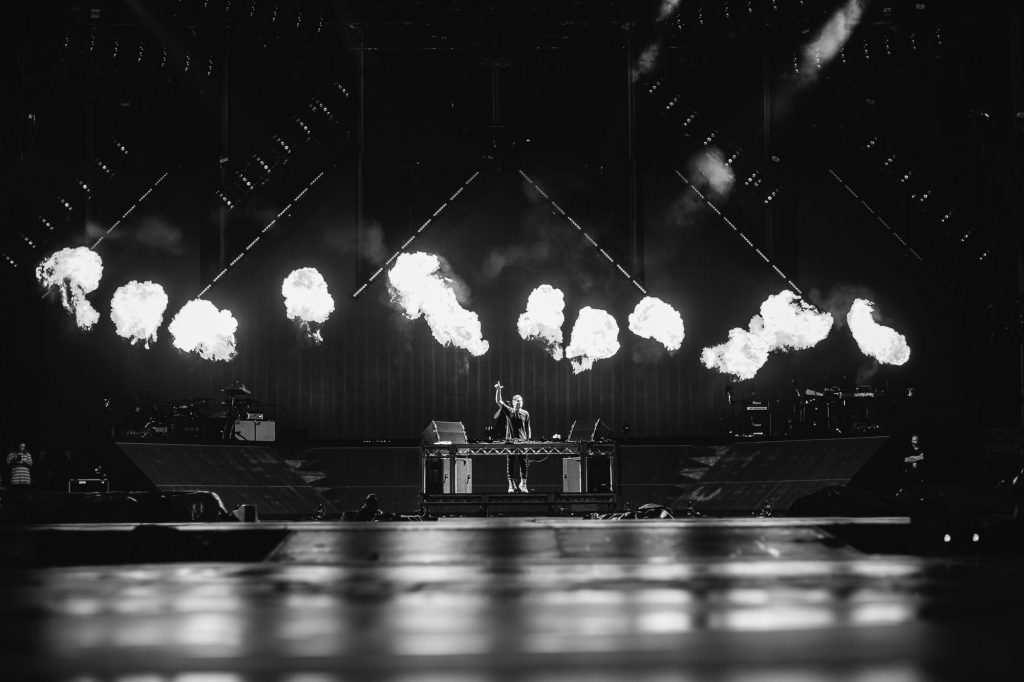 The runway-style stage of the Purpose tour gave us all the right angles to capture Martin's hyperactive set…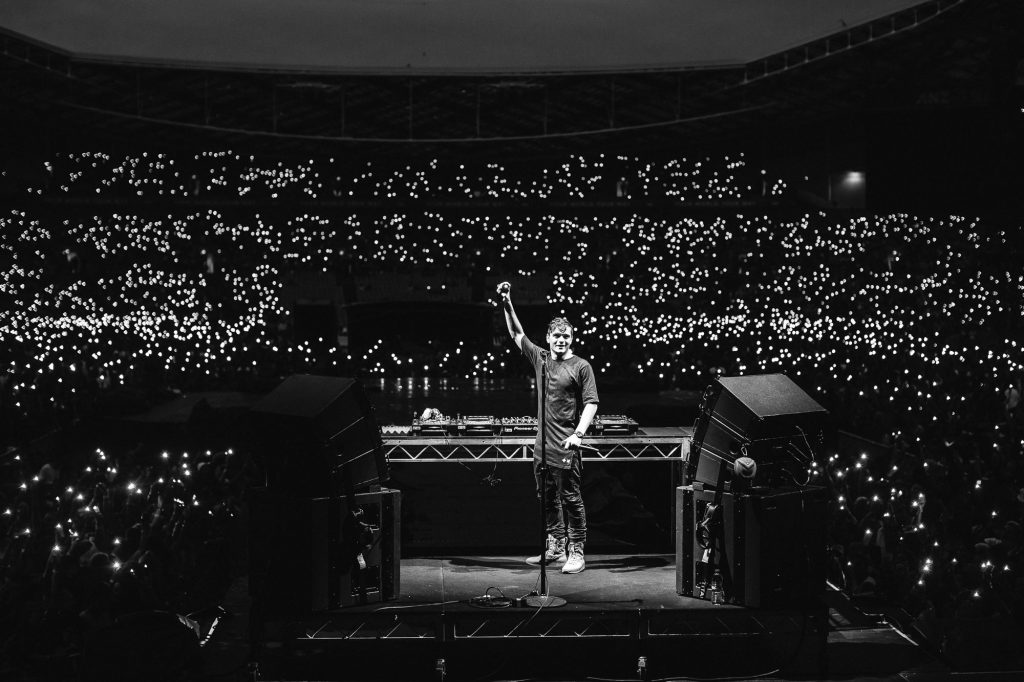 While there were definite moments of the crowd merging together for magic – singalongs for 'In The Name Of Love' were expectedly huge, and a sea of lights showing the sheer size of ANZ Stadium, a venue which had been blessed by Adele just a week earlier.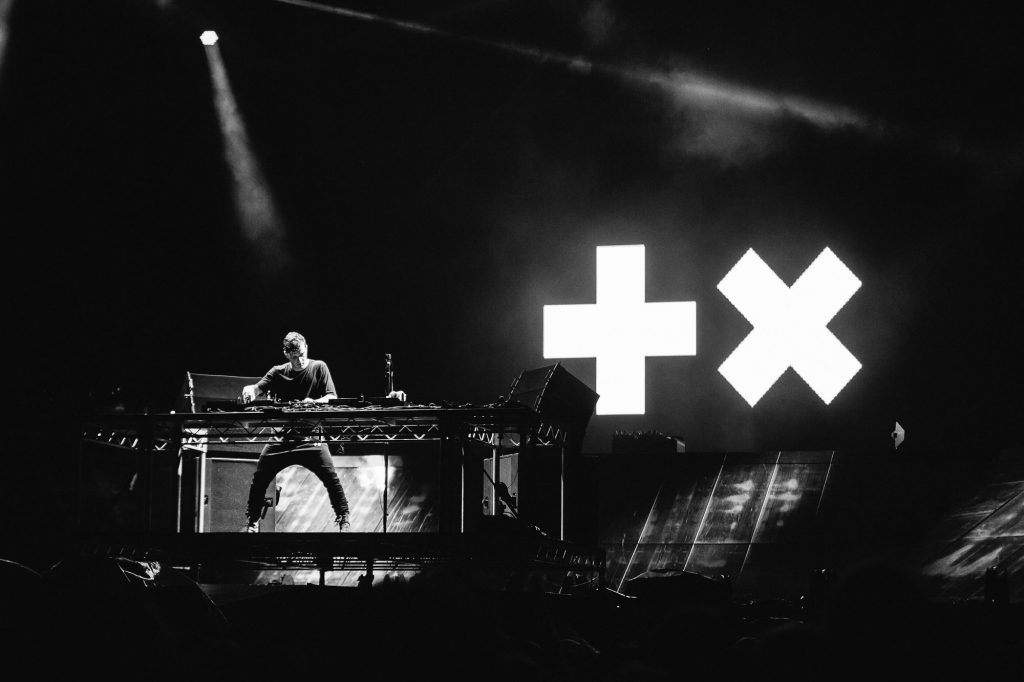 Martin's iconic logo acting as a guardian angel, hovering on screen as he goes in.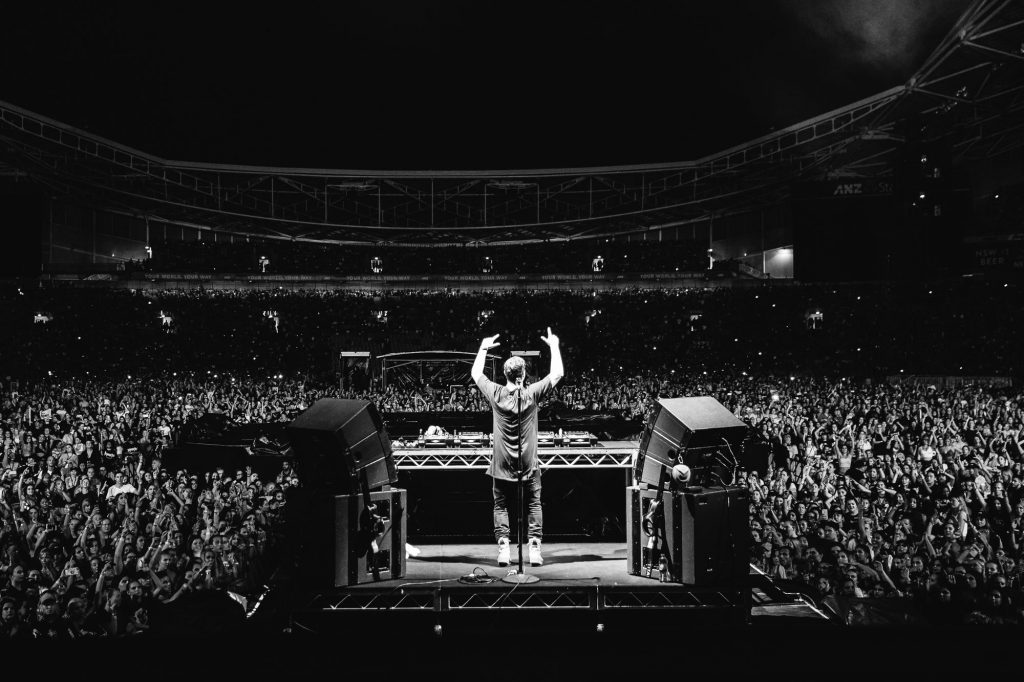 And that's a wrap! The crowd roars, and now sits at 70,000 strong, marking one of his biggest performances in the country. It's fair to say he left a good impression.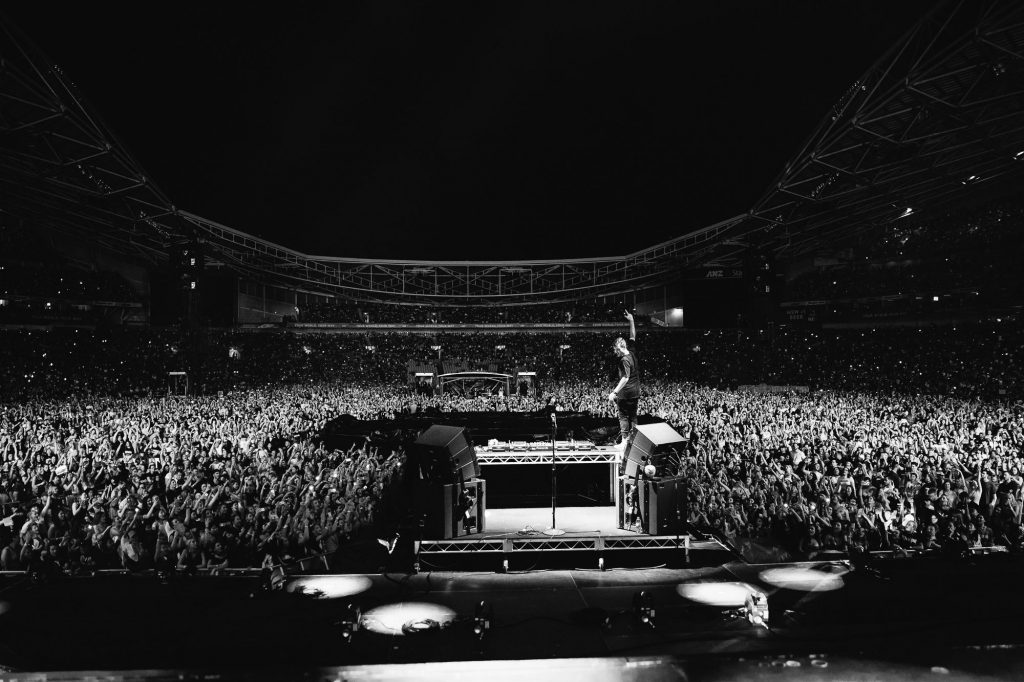 Thanks to Martin for hanging out with us for the day, and catch him over 2017 if you happen to be casually stopping by Ibiza. We're sure that by the time he returns to Australia, he'll have even more certified hits under his belt.
Listen to Martin Garrix's new single 'Scared To Be Lonely' here.