While MS MR were in town for Splendour In The Grass (they killed it, in case you were wondering) we were lucky enough to snag a full day with the NYC duo while they dropped into Sydney City.
Lizzy and Max are absolute fuckin' legends – we already knew this from interviewing them a few years back on their Laneway Festival run – and it's nice to see that they're still as friendly and approachable as we remember. We spent our day in Sydney going on theme park rides and eating candy, get involved: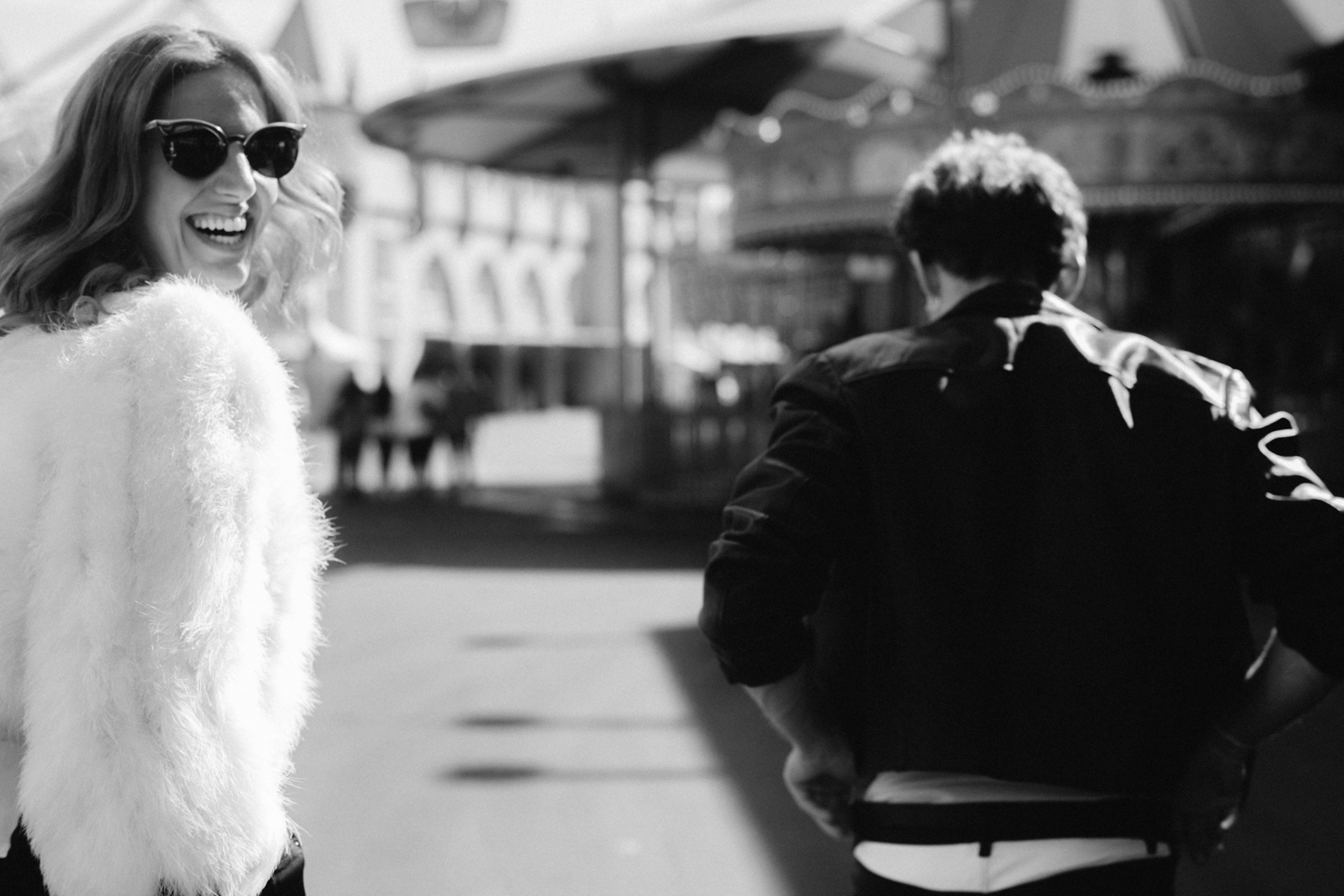 We meet up with MS MR at Luna Park where we're all given free day passes, which is a strong indication that this is going to be the greatest day in human existence. We head straight for the old favourite, the merry-go-round, with Lizzy absolutely smashing it in her sunglasses and fluffy jacket combination. 10/10 theme park farshun.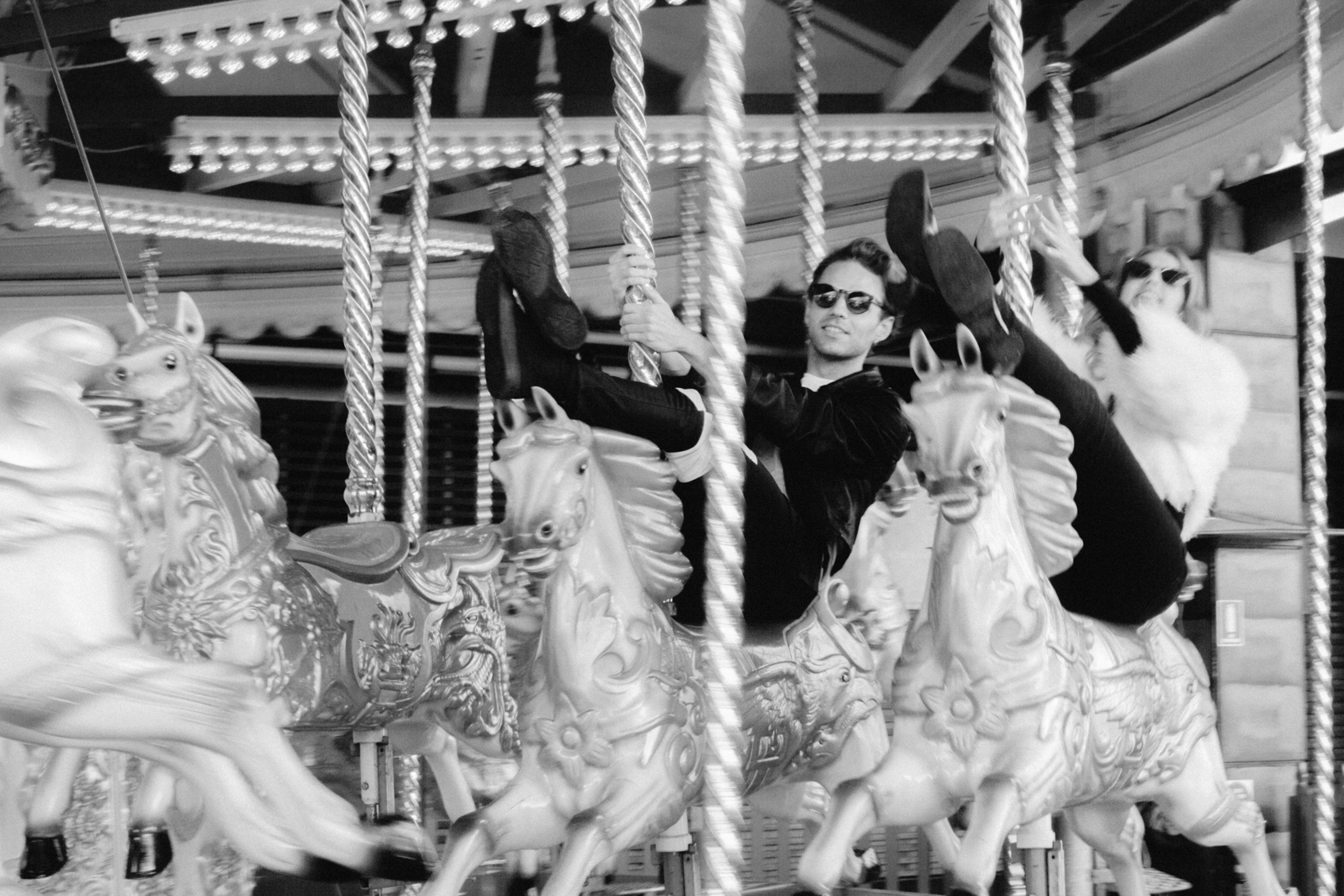 This is what pure, unadulterated happiness looks like. During the ride, MS MR stand on the horses, trade places on the horses, and even recline on the horses like they're lying on hammocks. Having no regard for the merry-go-round safety regulations must be one of the many perks of living that celebrity lifestyle. #FUCKTHEPOLICE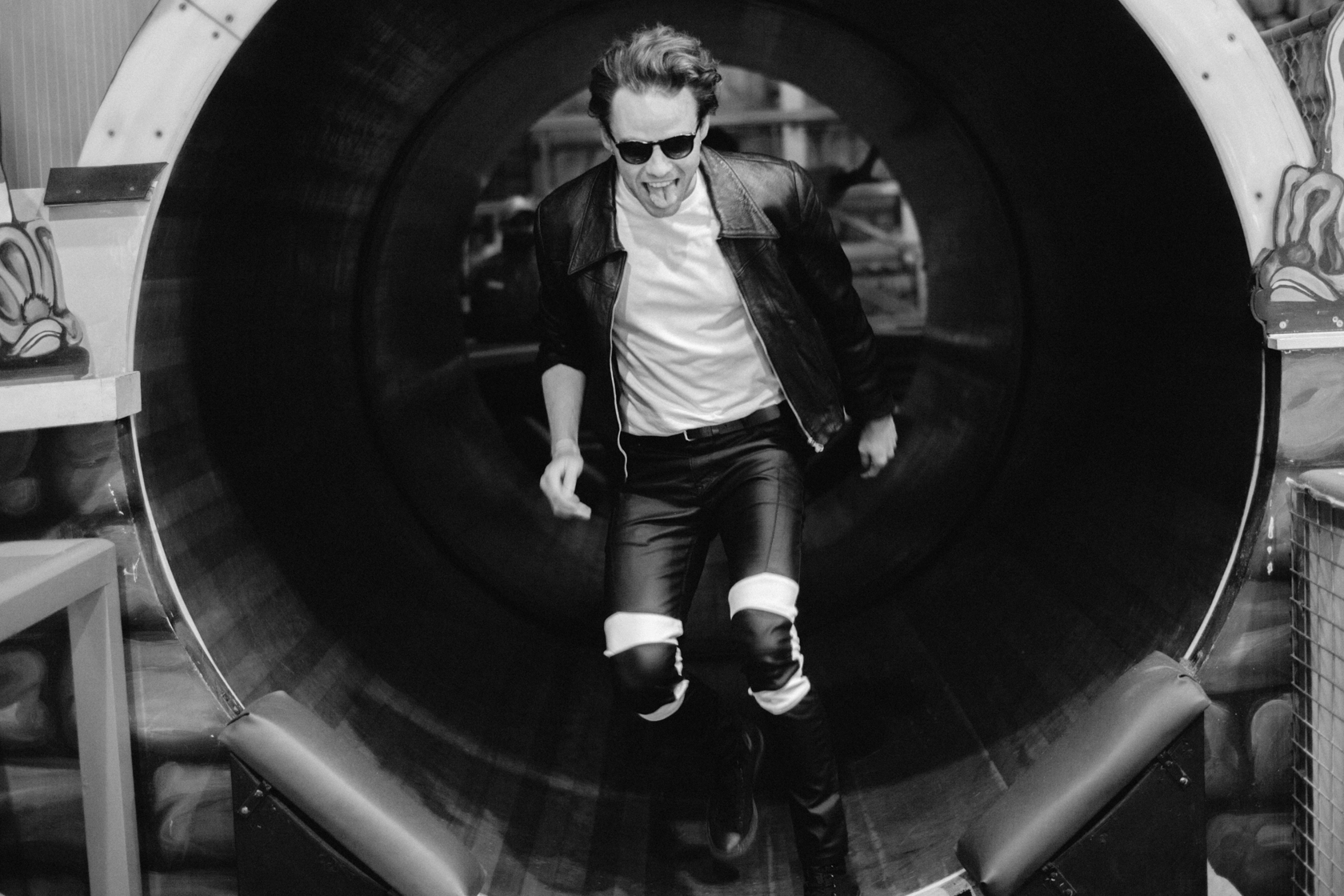 Max wowing the audiences by doing a full standing rotation in the spinning barrel. For a visually accurate reenactment of the moment, zoom in on this picture and rotate the computer screen to your heart's content.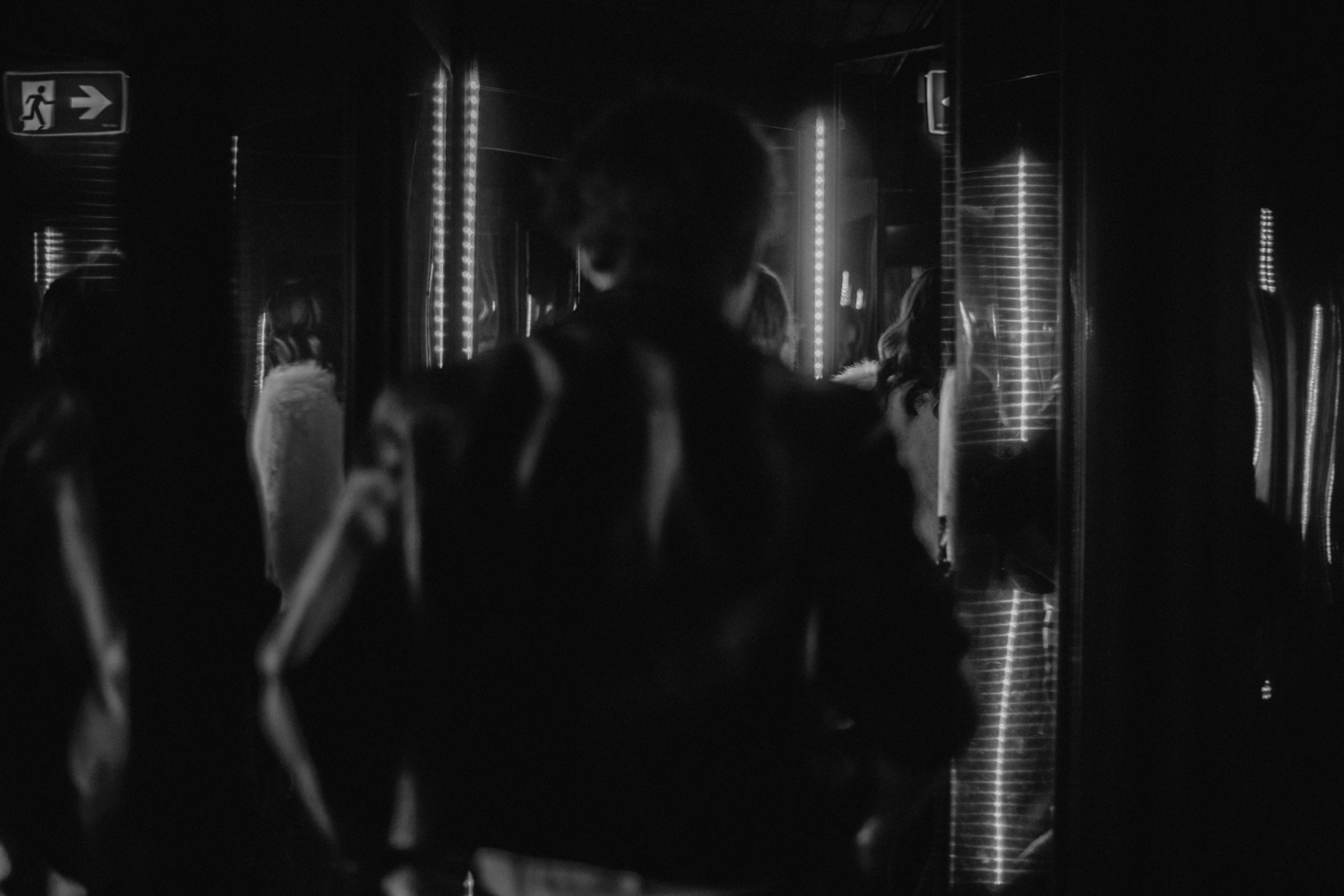 When one Lizzy and one Max just isn't enough, walk into a hall of mirrors and watch the world become a happier, more fun-filled place.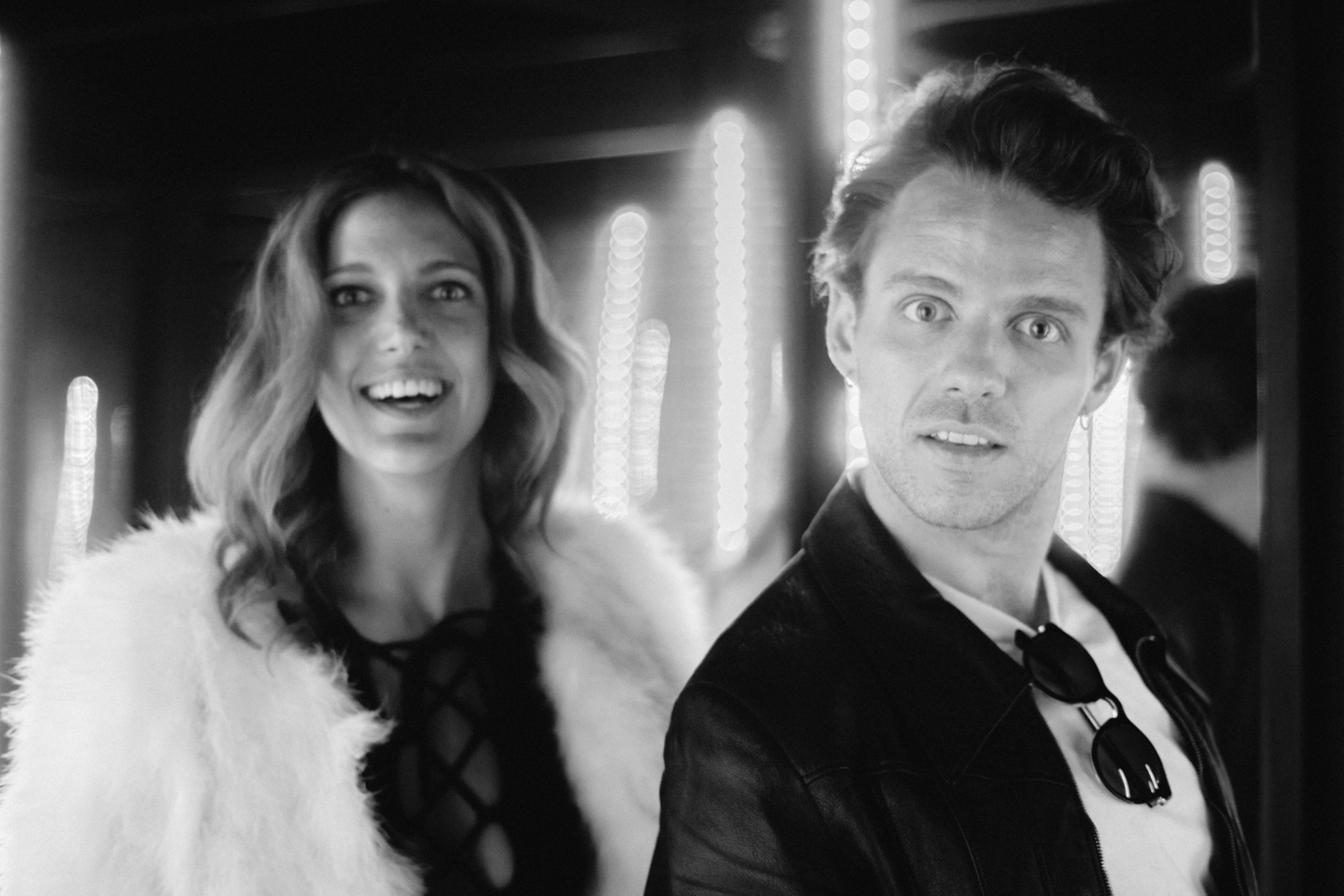 If these guys ever get bored of making music, then they've got strong modelling careers ahead of them. Lizzy's brilliant red hair has been lost in our very artistic black-and-white photos, but it's definitely brightening our day and she tells us that she's going for yellow next. #INSIDESCOOP #INDUSTRYSECRETS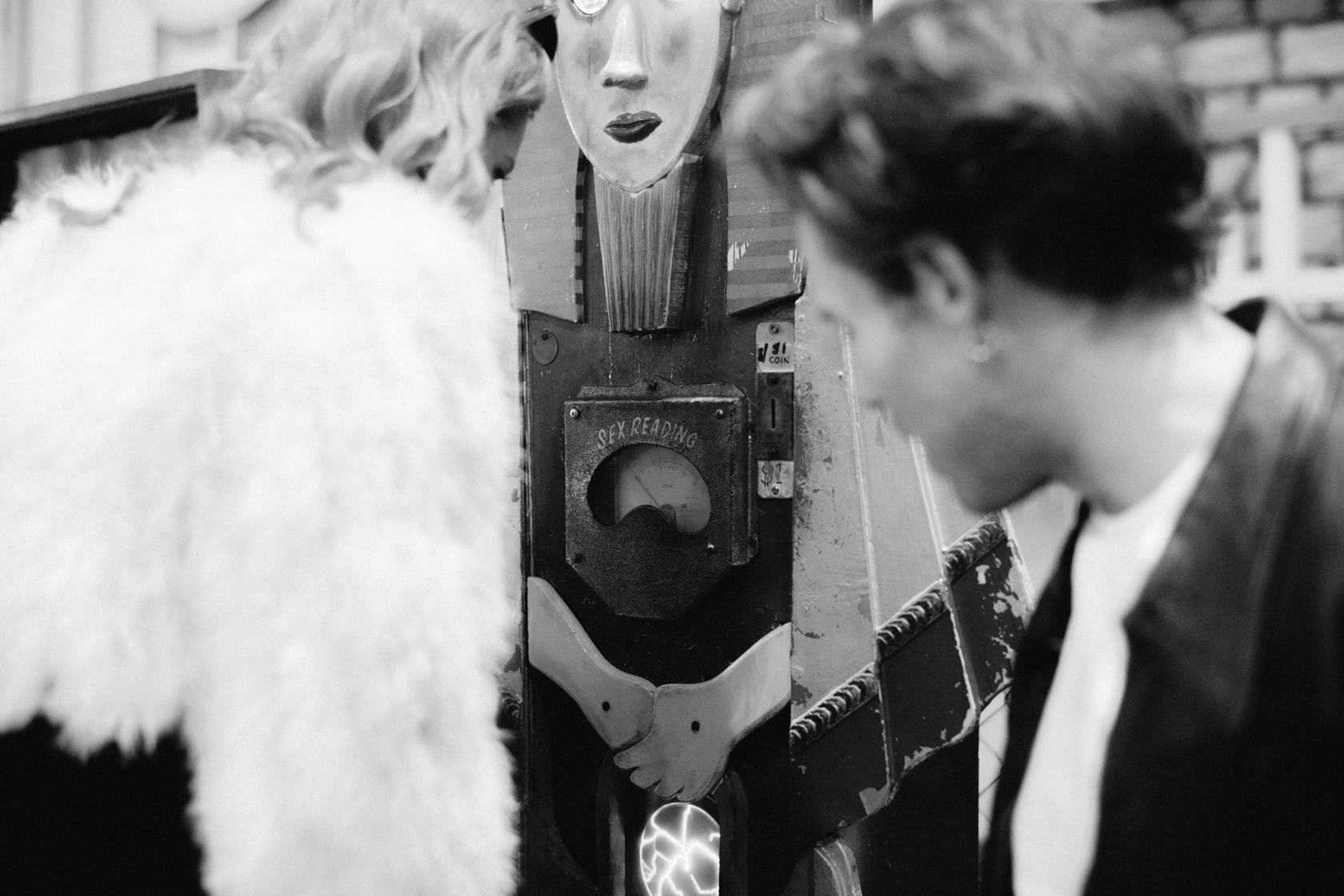 We then head over to this 'Sex Reading' machine which tells Max that he is somewhere between 'Red Hot' and 'Loveable', while Lizzy falls just short of the 'Wow-Wee!' level. Damn, this machine must have carked it over the years because these readings are all muddled up. Someone get Shane Warne to have a go on this, we're sure that it will implode as soon as he comes within a three metre radius of the machine.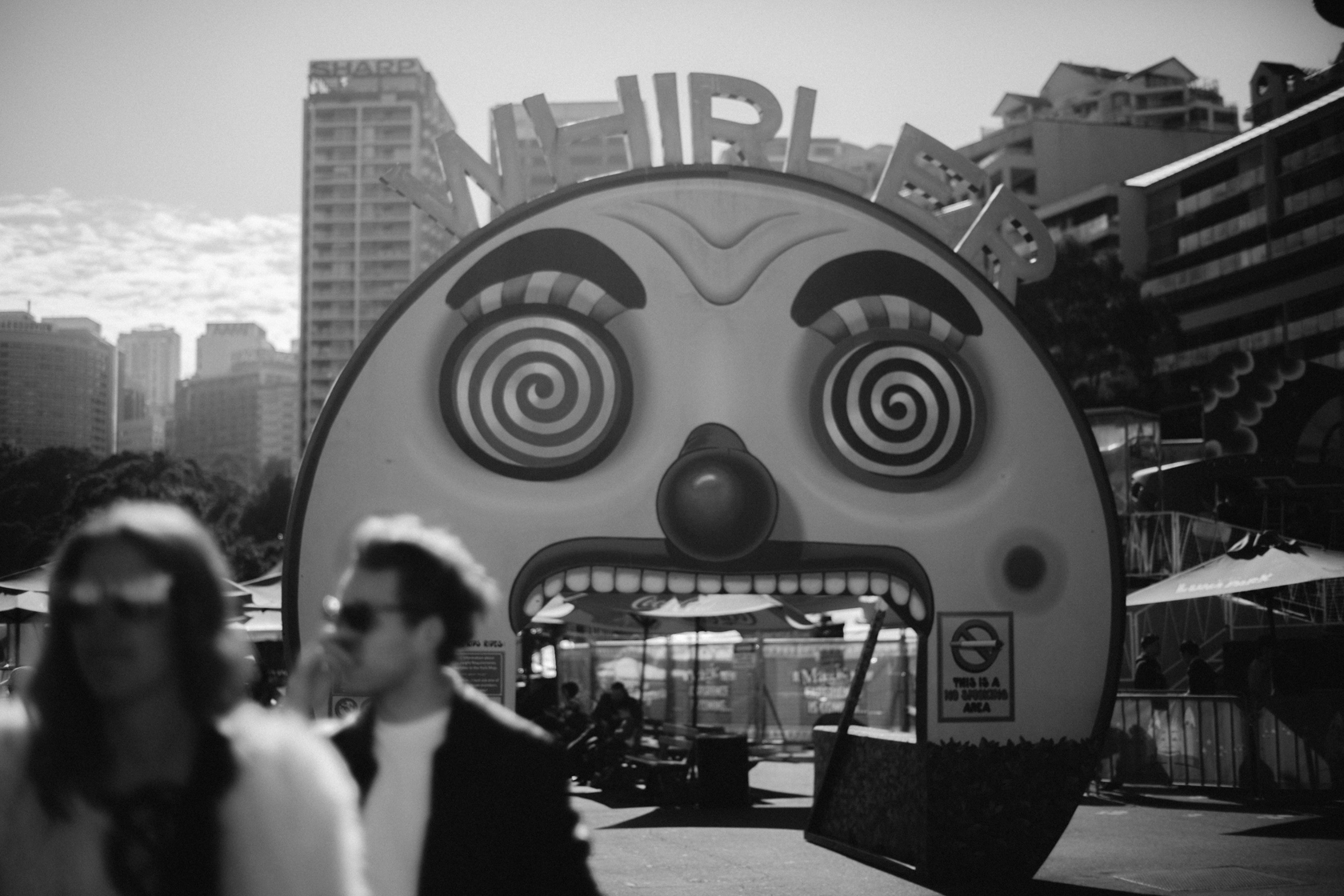 Lizzy and Max call it – Luna Park and it's little Coney Island rip off are better then the real Coney Island in their hometown of NYC. Here is the Whirler looking like a psychotic horror movie villain with a 'No Smoking' sign slapped on its face.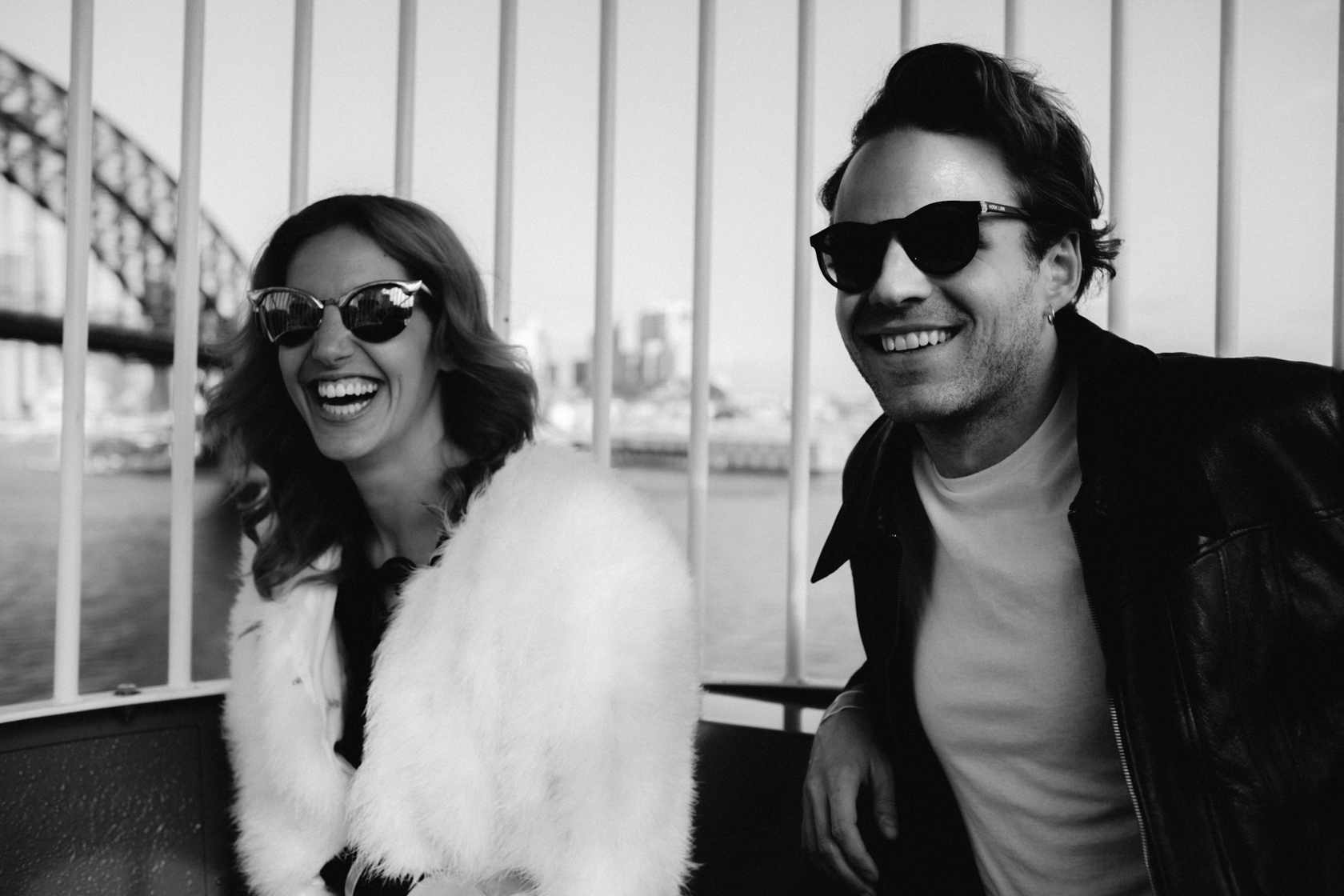 We end our theme park adventures with several rotations on the Ferris Wheel, where Lizzy and Max tell us how nice and cool everyone in Australia has been on their trip. Awwww, what a bunch of babes/studs!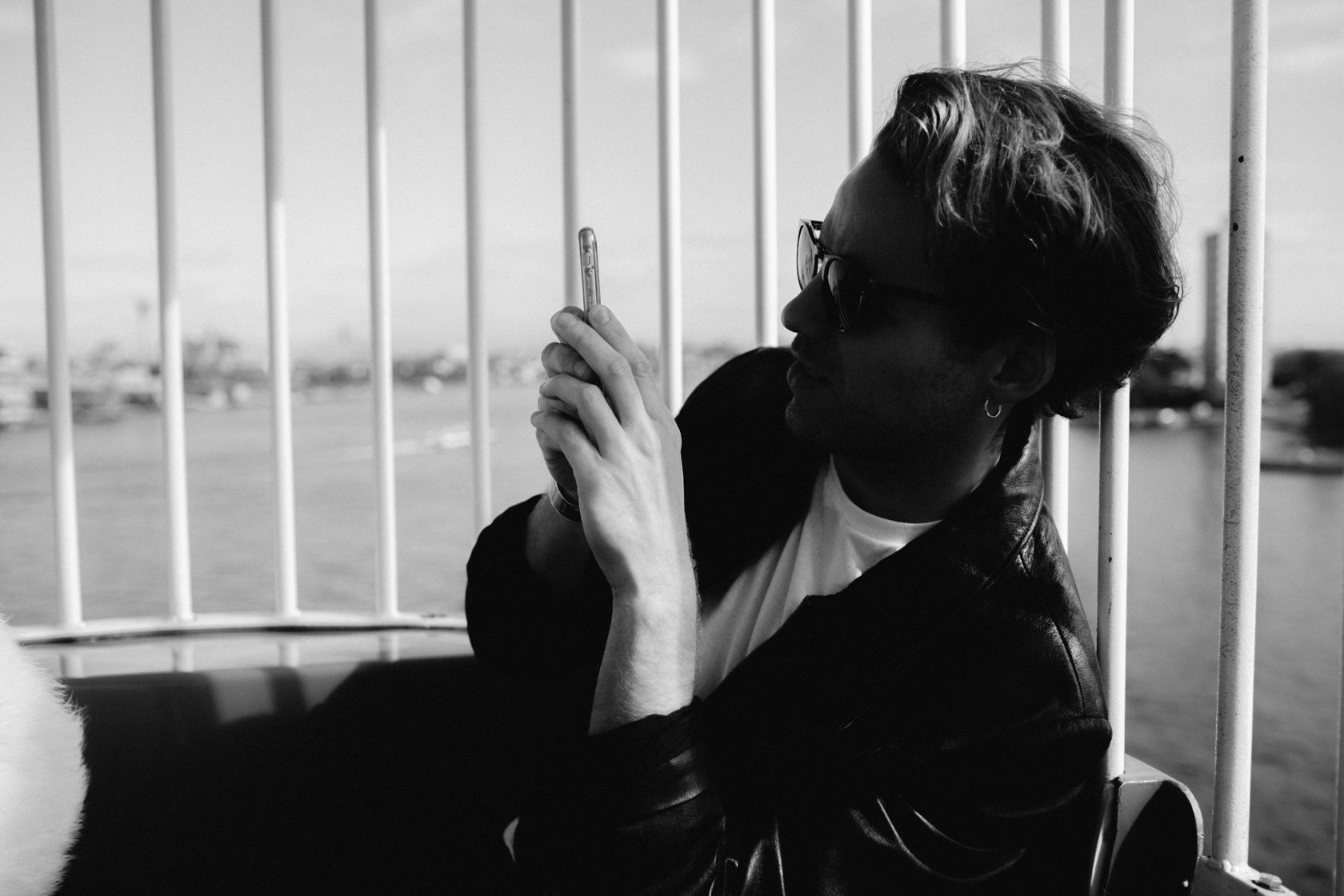 10/10 reclined iPhone photography stance. Max doing the 'rockaway and lean back' for that crucial mid-air shot.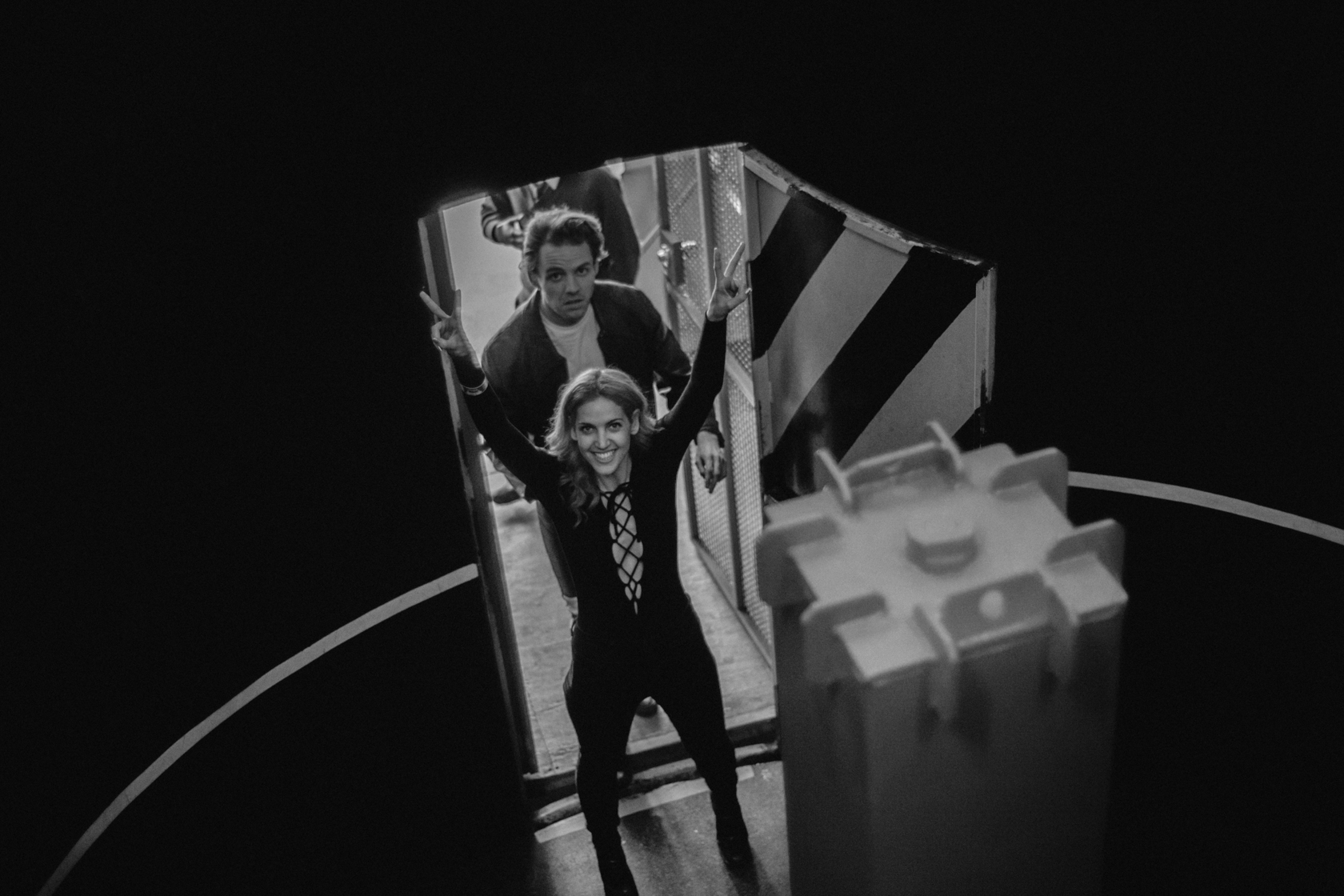 We give Lizzy and Max some great tourist advice and convince them to ride The Rotor, which is basically this thing that spins really fast until you feel nauseous and regret eating Mexican food for lunch. Fun for the whole family!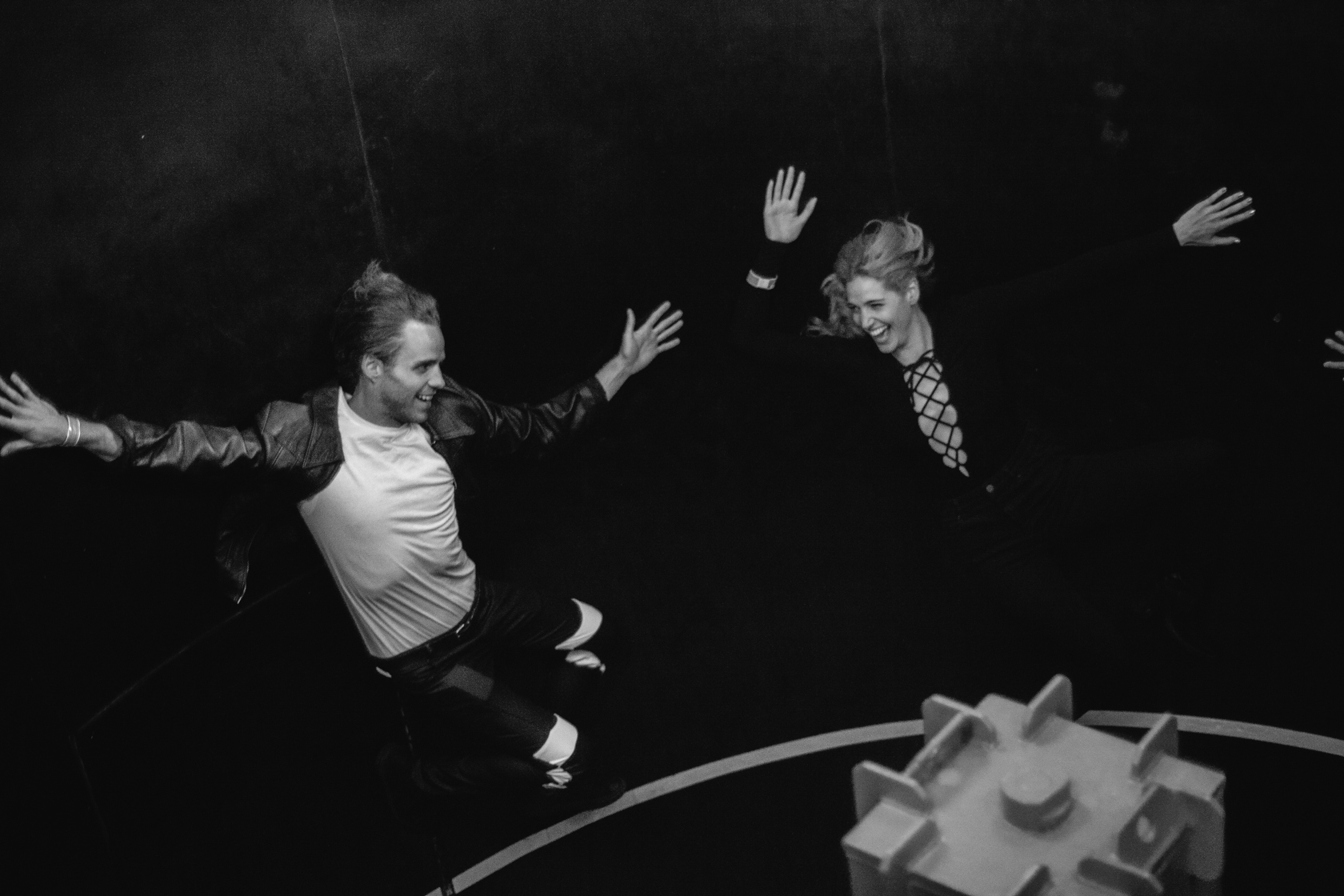 #WINDSWEPT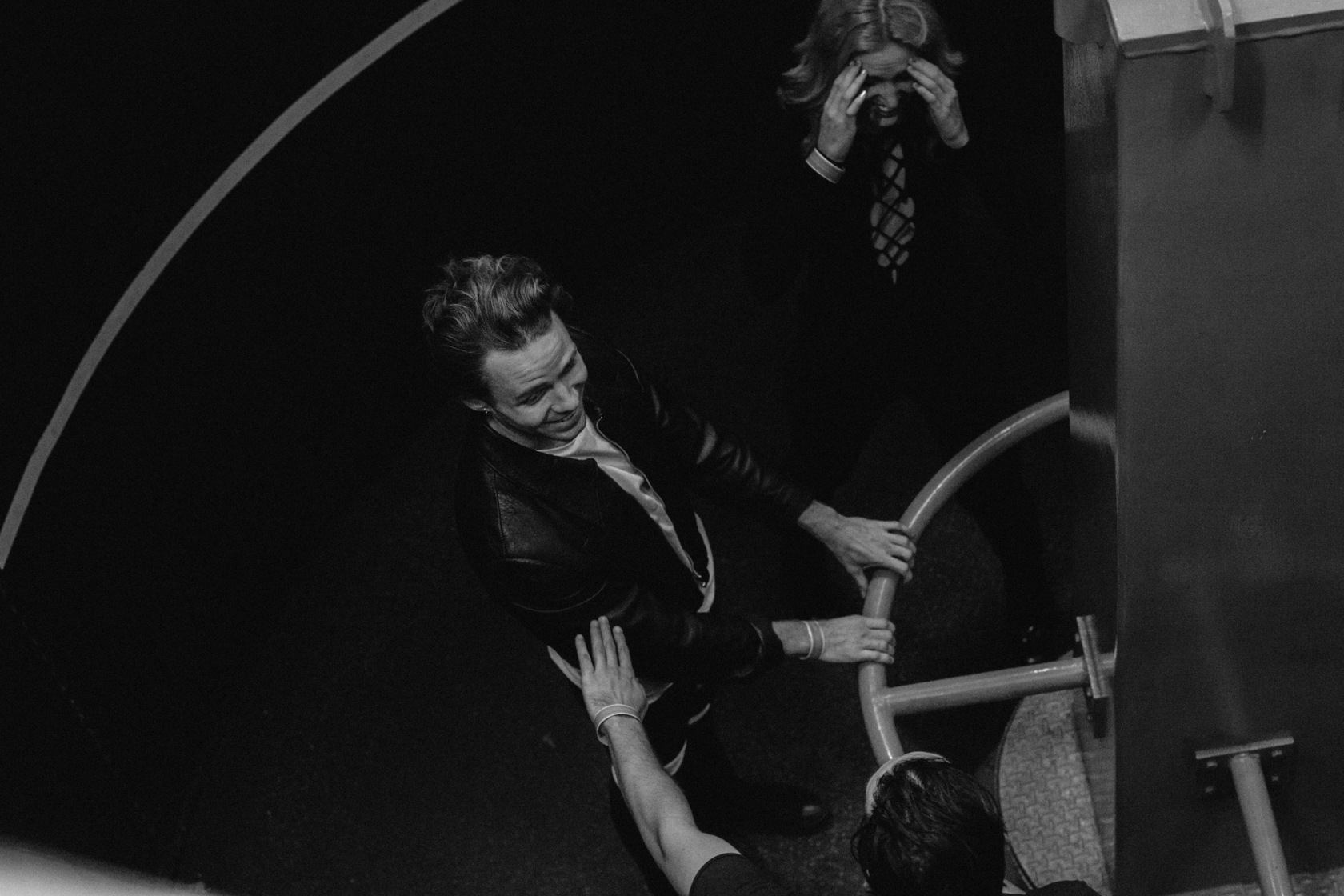 Max's neighbour reassures him that he is not likely to die. Meanwhile, Lizzy's head may be on the verge of exploding in the very near future.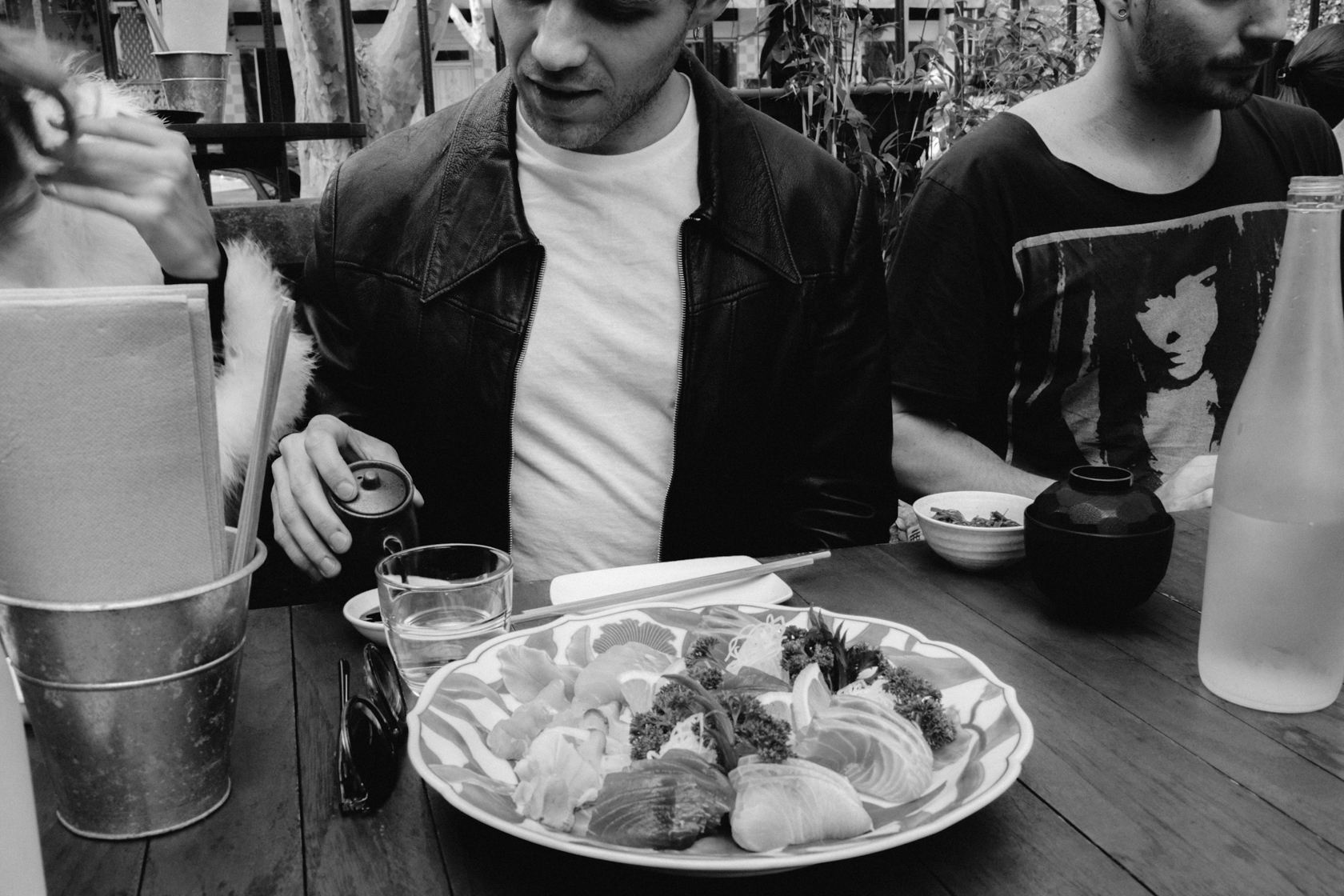 After suffering irreversible emotional trauma from The Rotor, we ease our minds with some finely sliced raw fish. Thanks to Zushi for the delicious platter.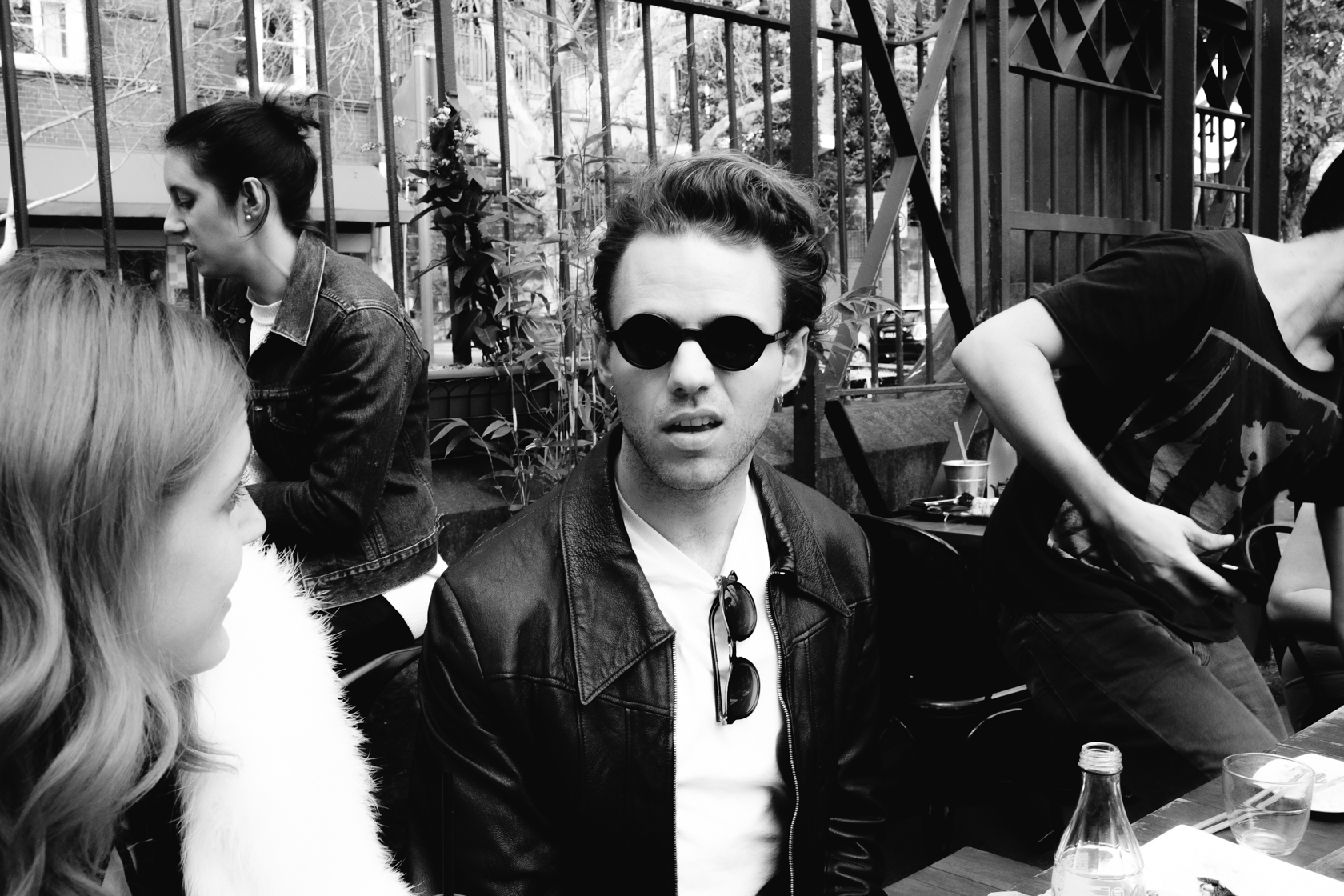 Taking a photo with the photographer's sunglasses: We unashamedly bite Terry Richardson's swag, and we are making no apologies about it.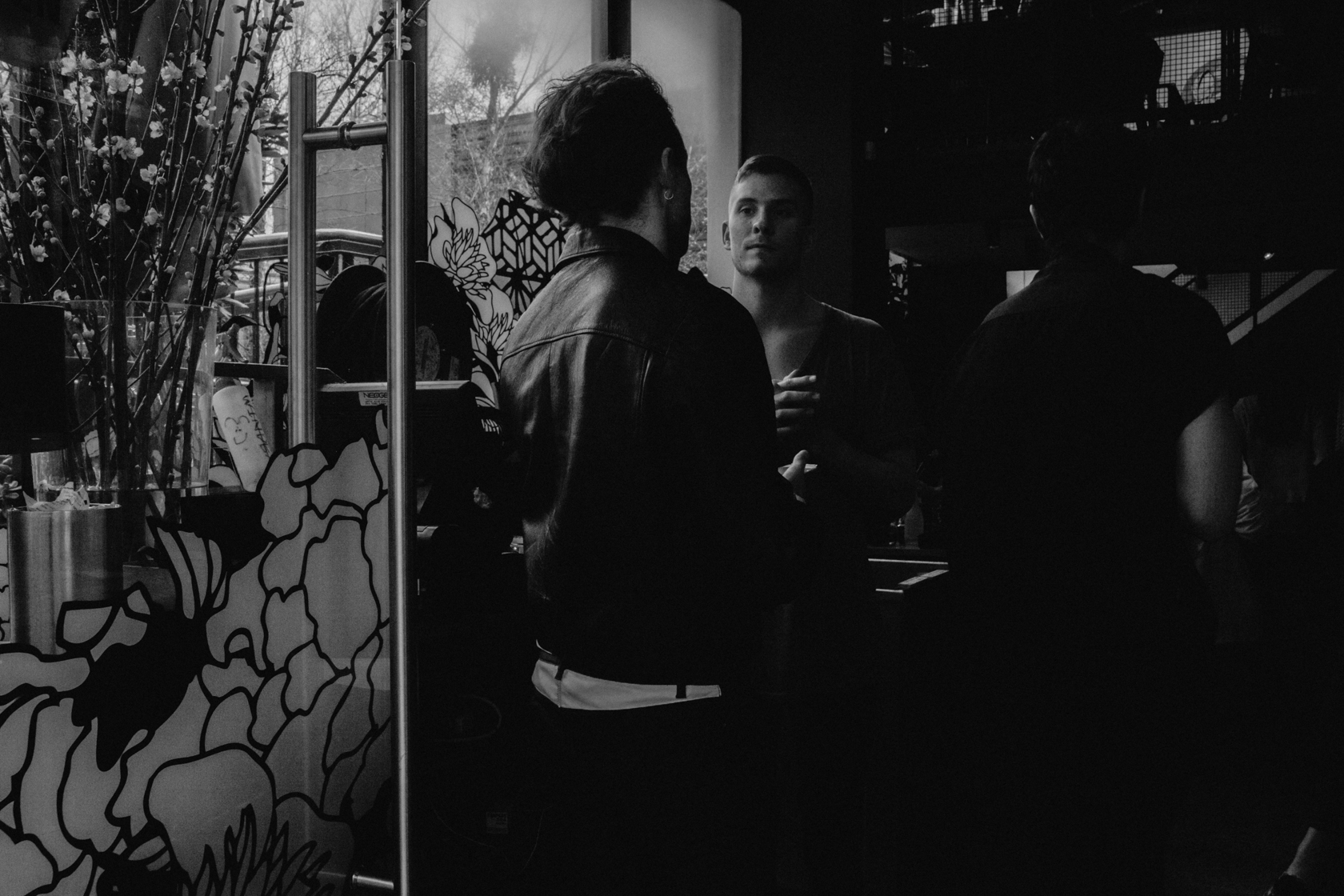 This is really nice. This Swedish waiter came and told MS MR that he saw them play in Sweden and cried during their set. Later, they put him on the door for tonight's show. CAN YOU FEEL THE LOVE? Shout out to the fans.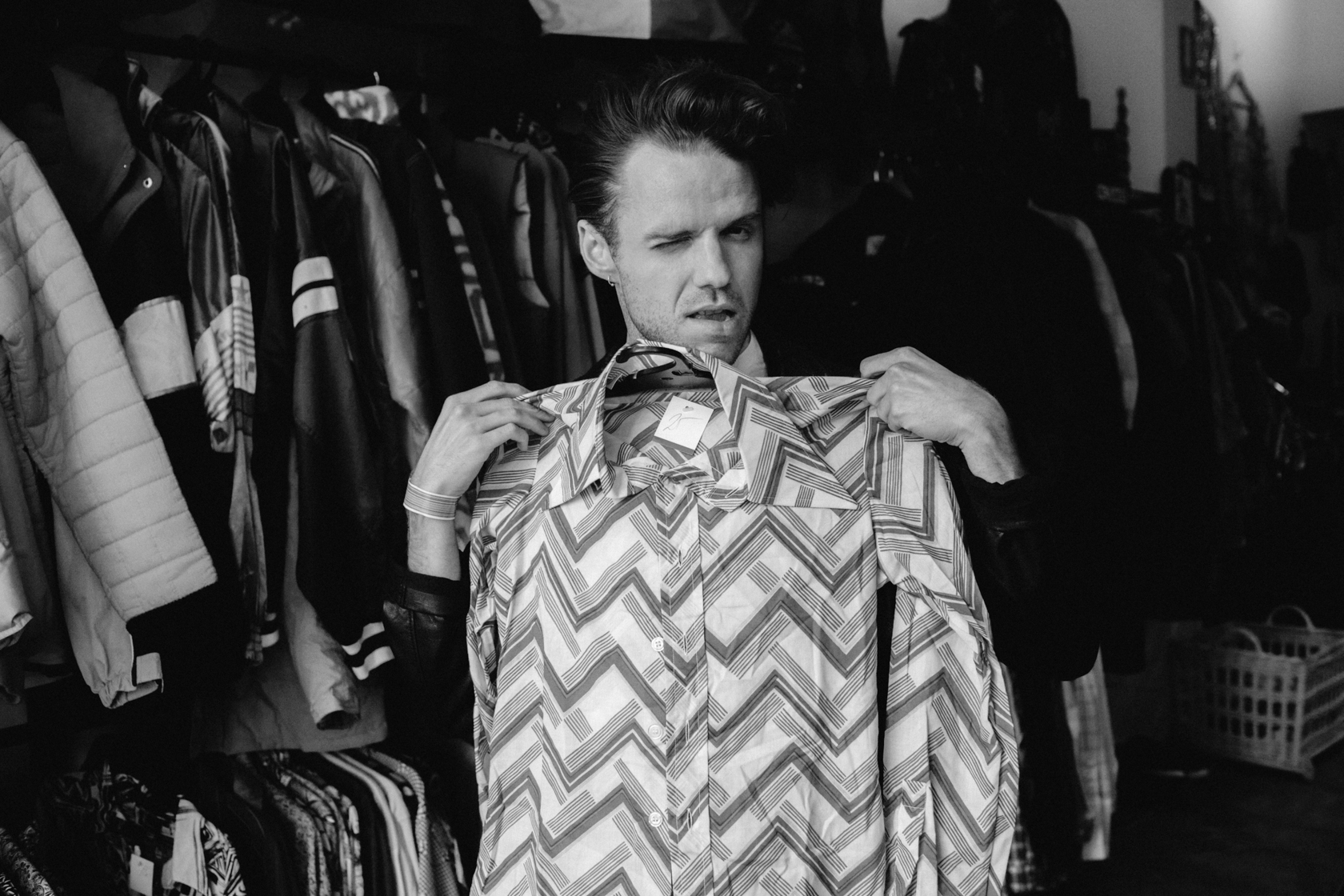 When in Surry Hills, you have to shop. #GEOMETRICSWAG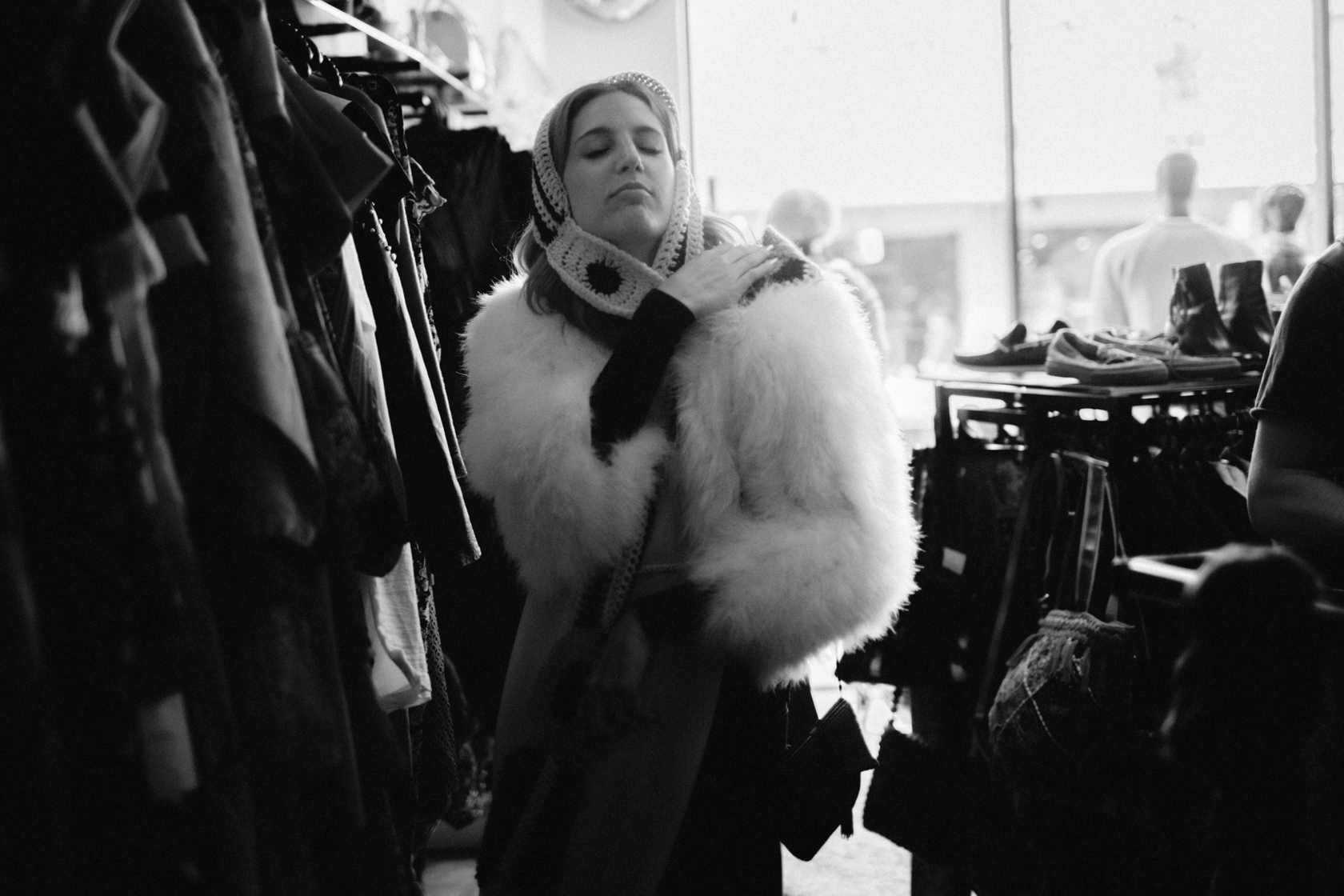 #COZY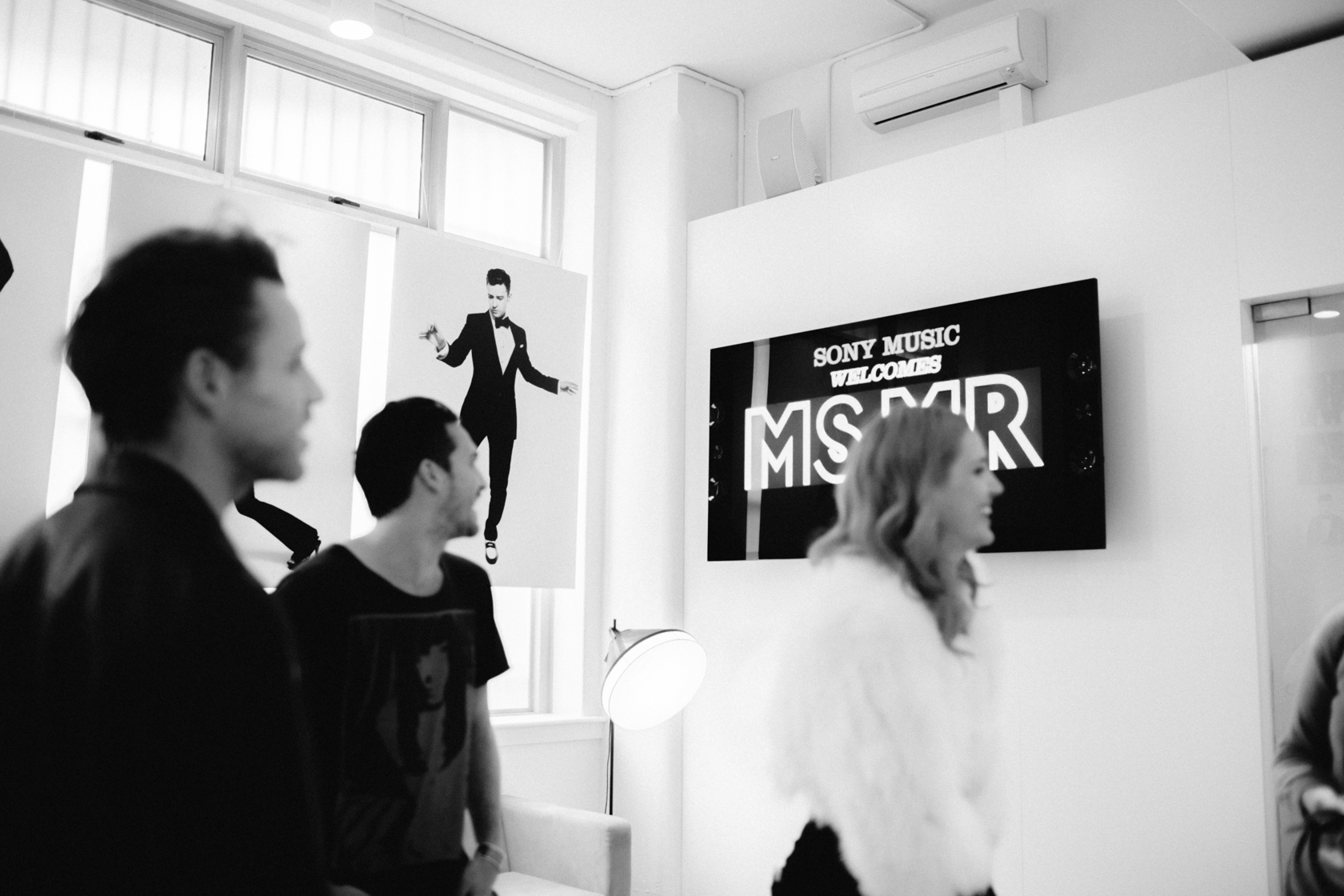 One time I got picked up at the airport by a guy with my name written on a piece of cardboard, but that doesn't even compare to having MS MR written on a giant plasma television. I can only imagine the levels of greatness required for a televised greeting message. Sony HQ providing the warm welcome, also 10 points for that poster of Justin Timberlake mid-dance on the wall.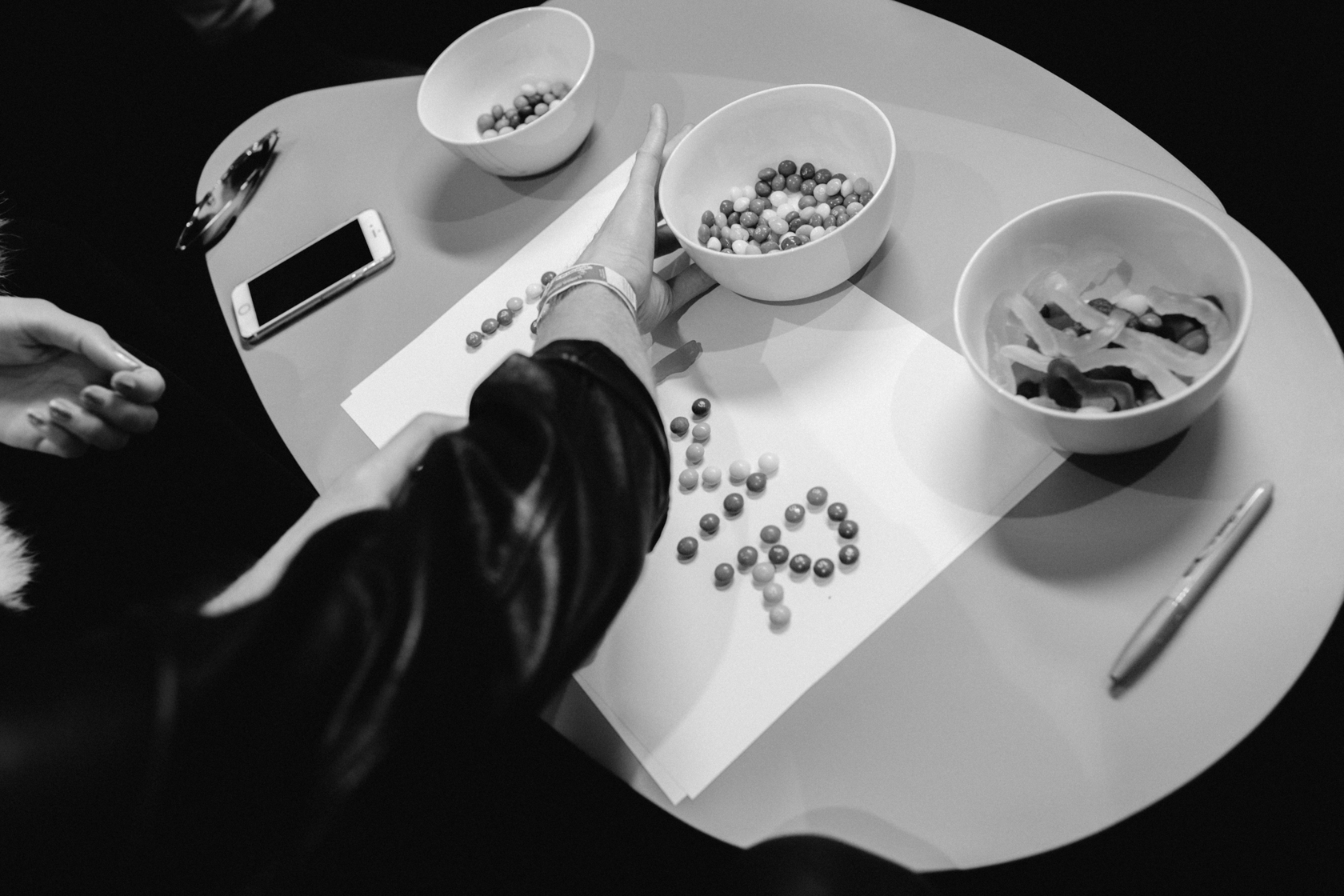 Living a celebrity life of excess is hard, but somebody's got to do it. Sometimes, you have so many damn Skittles on your rider that you resort to spelling your name out of confectionary just for the fuck of it. The struggle is real.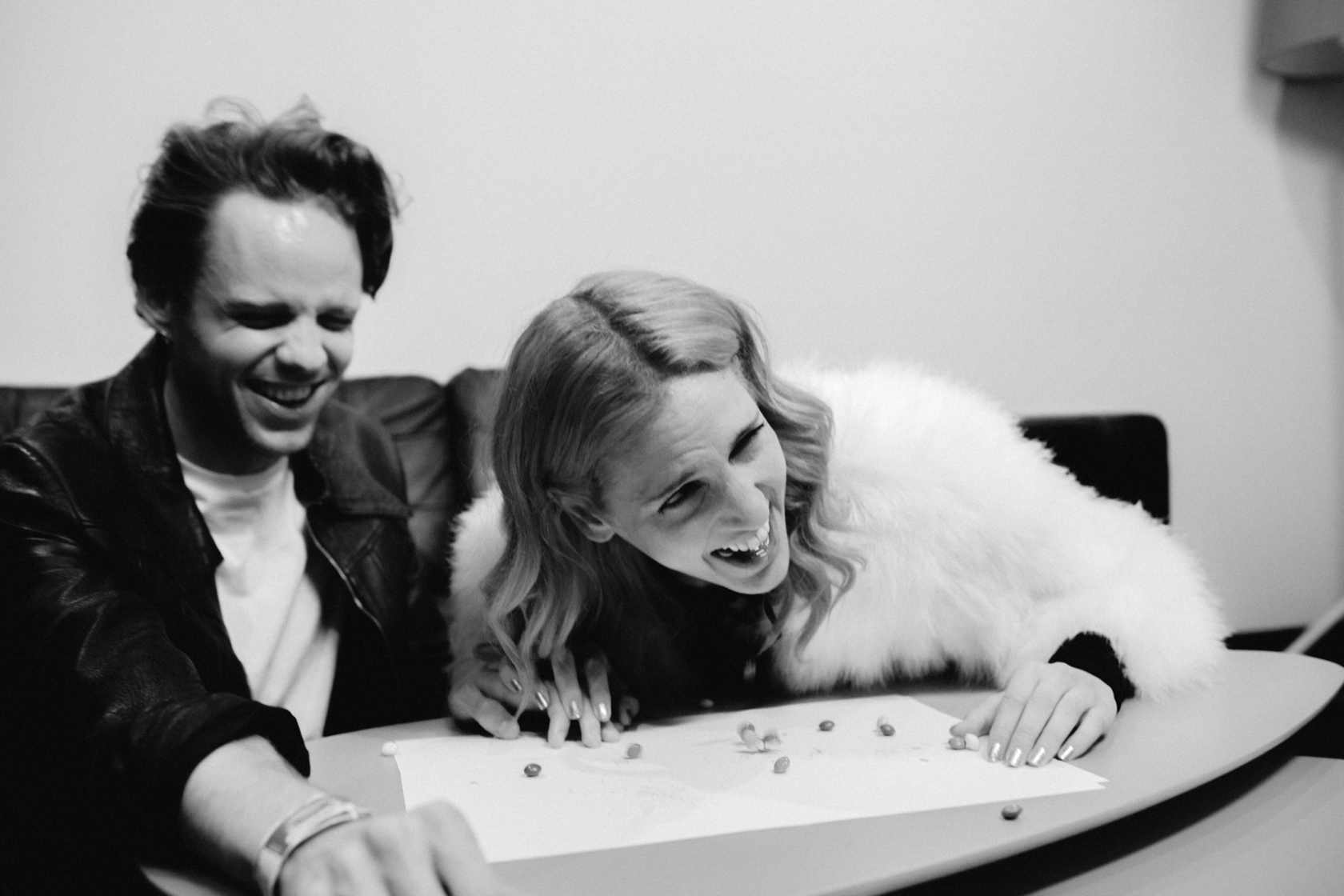 As you might have guessed, this eventually turned into a game of "How many Skittles do you think I can fit in my mouth?"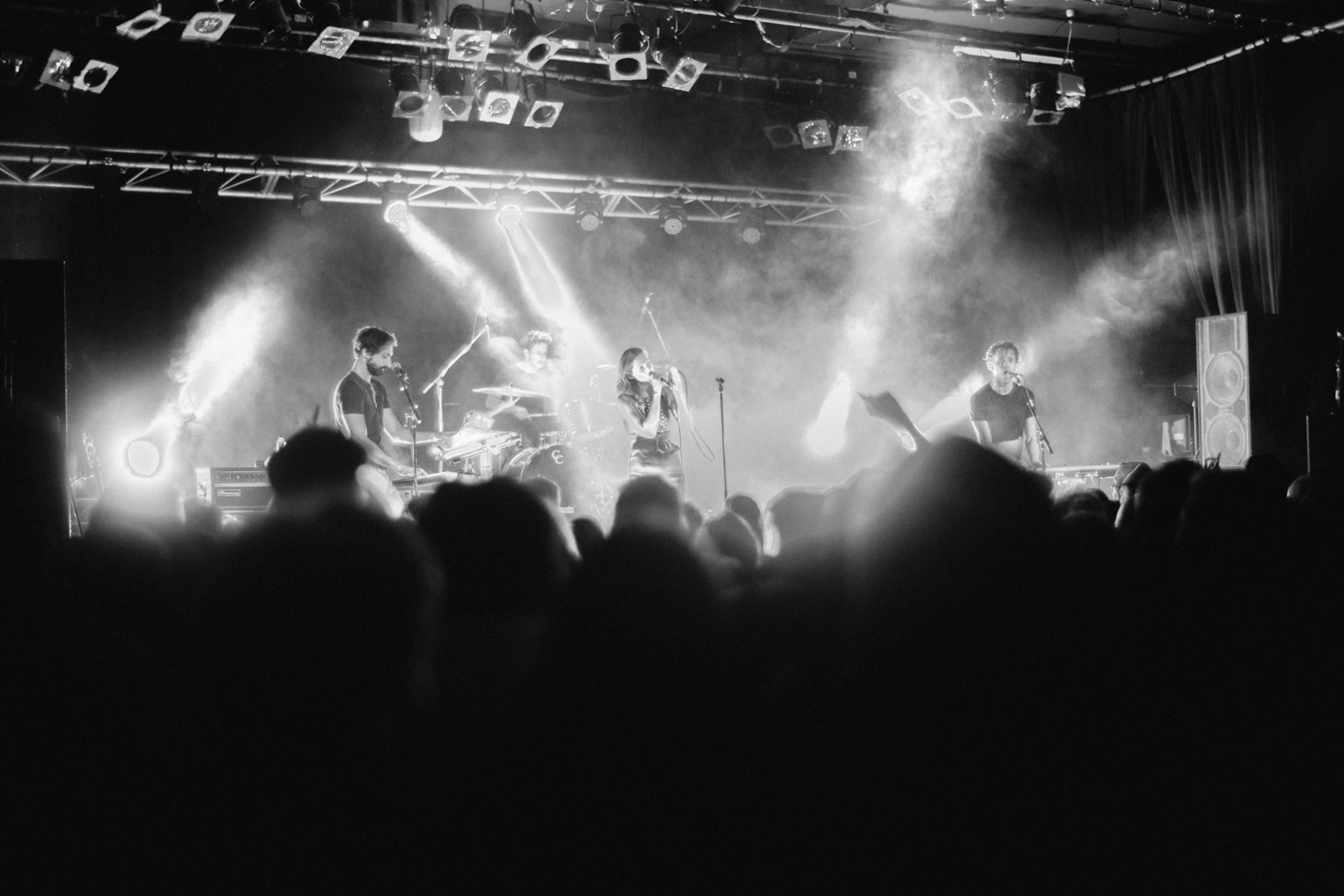 Feeling the effects of an immense sugar high, MS MR go on to absolutely smash it at The Metro Theatre. Thanks to Lizzy & Max for being some of the funnest humans ever and taking us to Luna Park for the first time in forever. Make sure you listen to the new MS MR album How Does It Feel? for all those irresistible pop vibes – it'll get you in a good mood, we promise.