When it comes to Perth super-producer Ta-ku, it's about more than just music. His brand of emotive electronica has tugged at heartstrings across the globe, shifting the way beatmakers tangle with the sounds of classic R&B and Golden Era hip-hop.
Moreover, his approach to fashion, photography and aesthetic have been marvellous. He released a collaborative shirt with Melbourne staples For The Homies and appeared in a campaign for the immortal Adidas Superstar. Meanwhile, his Team Cozy page has transformed into a sneaker community unto itself, celebrating slick silhouettes and sturdy soles.
We catch up with Ta-ku in Perth as he releases his Songs To Make Up To EP – the same night he will premiere the release in a live setting at a Red Bull Music Academy x Boiler Room show. Here's how it went down: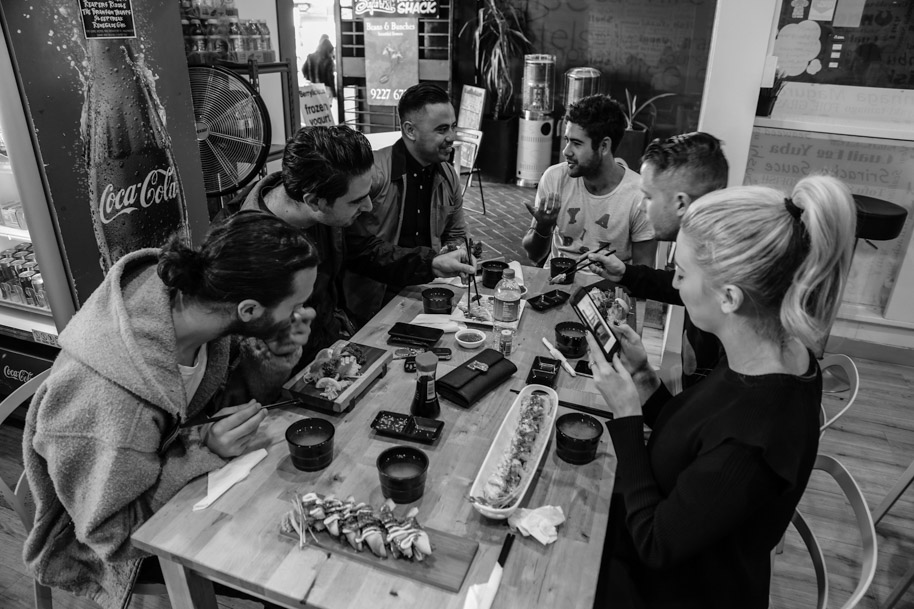 We meet up with Ta-ku and the Red Bull team ahead of tonight's Boiler Room gig/EP launch/party of the century. They decide to chow down at one of Ta-ku's favourites, In Donburi in Northbridge and get stuck into some soothing miso soup. We can only pray that there's some strong #FOODSTAGRAMMING happening on the right hand side of the table there.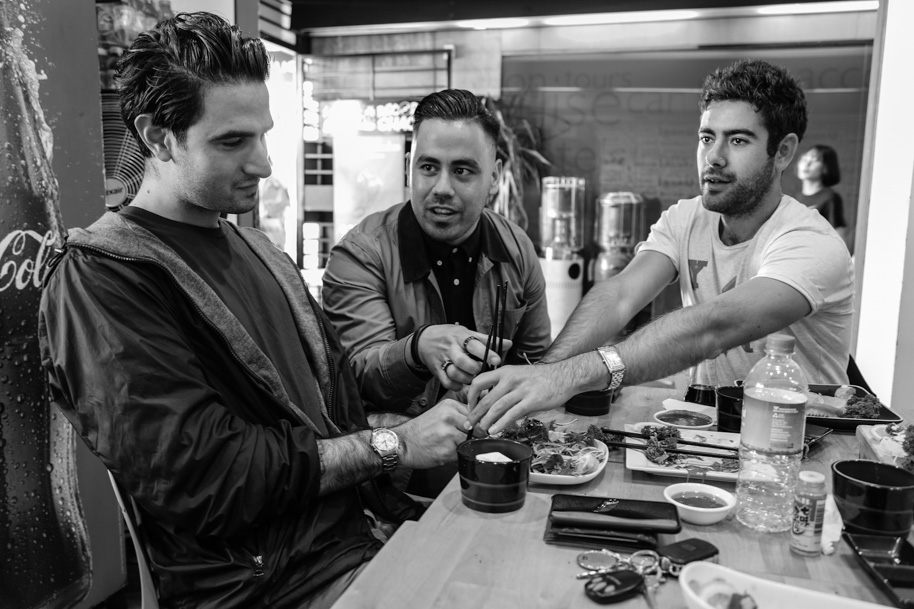 Vocalist JMSN has also come all the way to America for the show – a dude who's collaborated with everyone from Kendrick Lamar to Tyga, and even been praised by God himself aka Usher. Here, the boys try to explain the mind-bending concept of AFL to JMSN, using chopsticks to represent the goal posts. Gyoza almost look like a footy balls, too. Delicious footy balls. 10 points for creative cuisine props.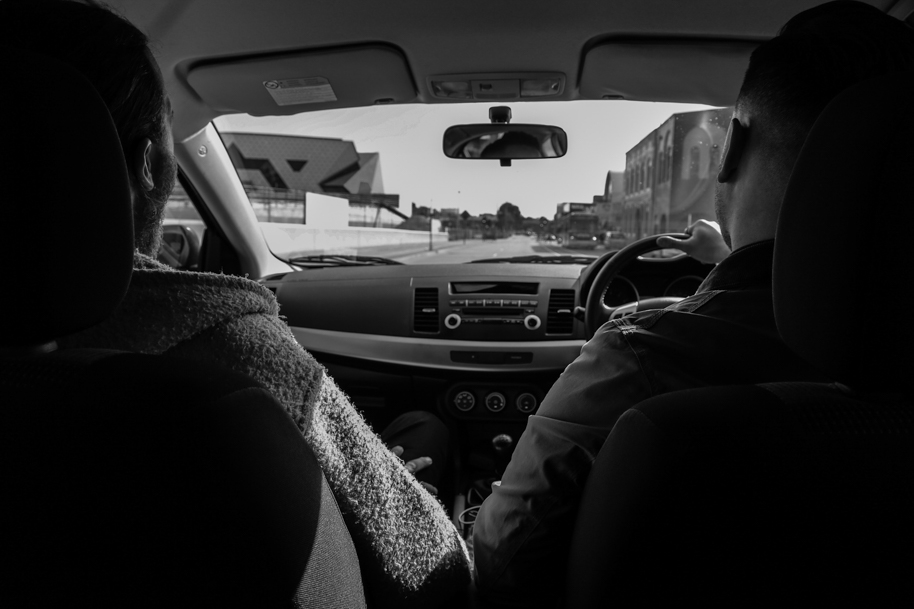 In the whip on the way to the studio.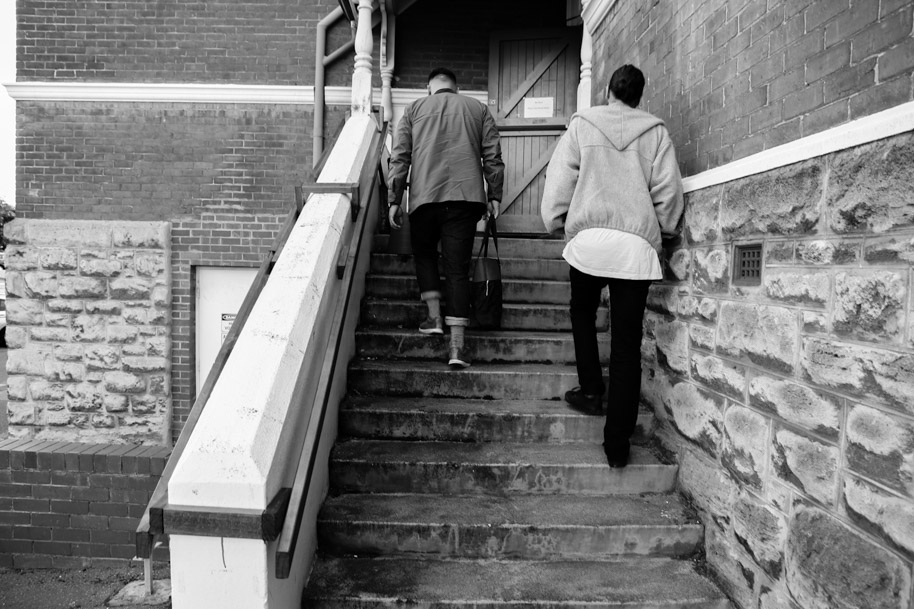 Ta-ku displaying a very strong cuffed denim game and some Nike Mayflys to boot.
The studio is full of old and new instruments, a playground for any musician. Ta-ku shows us some of his skills on the keys as the others have a quick jam.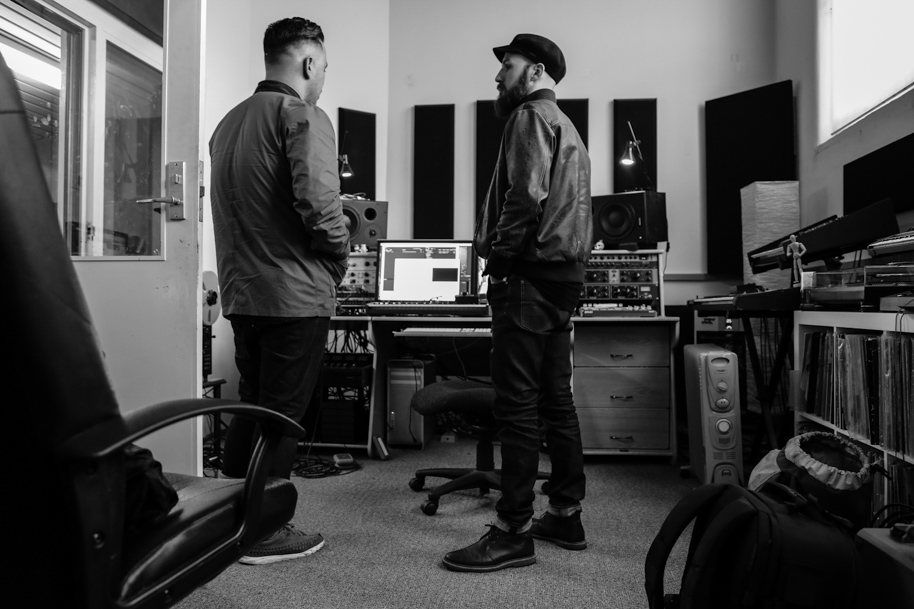 Ta-ku catches up with award-winning AV Artist and friend Sam Price, who will be providing the live projections and sound for tonight's set. They comb through the finer details of tonight's gig.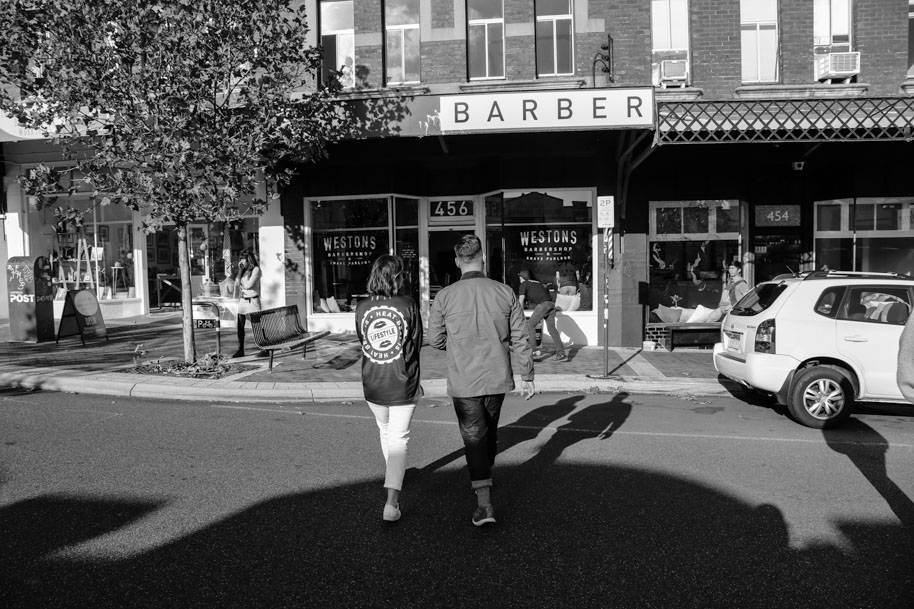 Speaking of combs, Ta-ku isn't only a great musician – he's also the proud owner of arguably the best hairdo in the Australian electronic music scene. His love for getting his ears lowered has even led him to own his own barbershop – Westons. Tonight, Ta-ku's barbershop is going to host Ta-ku's gig.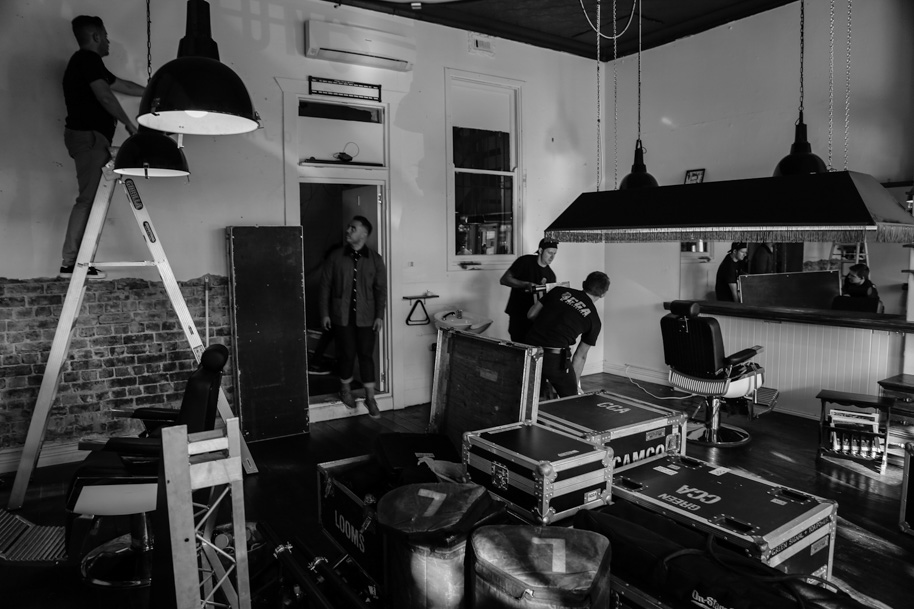 Here comes the clear out – turning a barbershop into Boiler Room is no small task.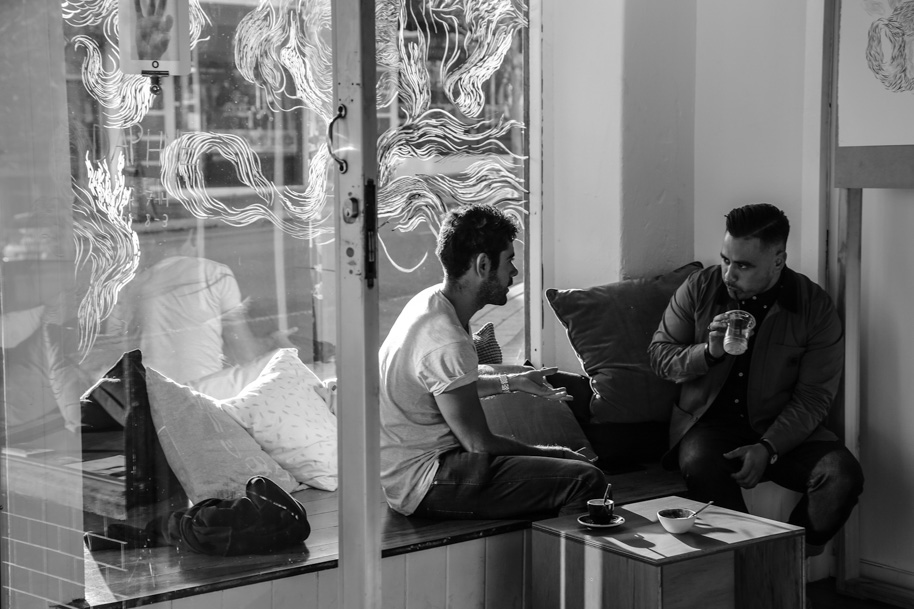 In the midst of it all, Ta-ku jumps in for a coffee, juice and interview with a Sydney newspaper. Does the man ever stop? #MAINSTREAMJOURNALISM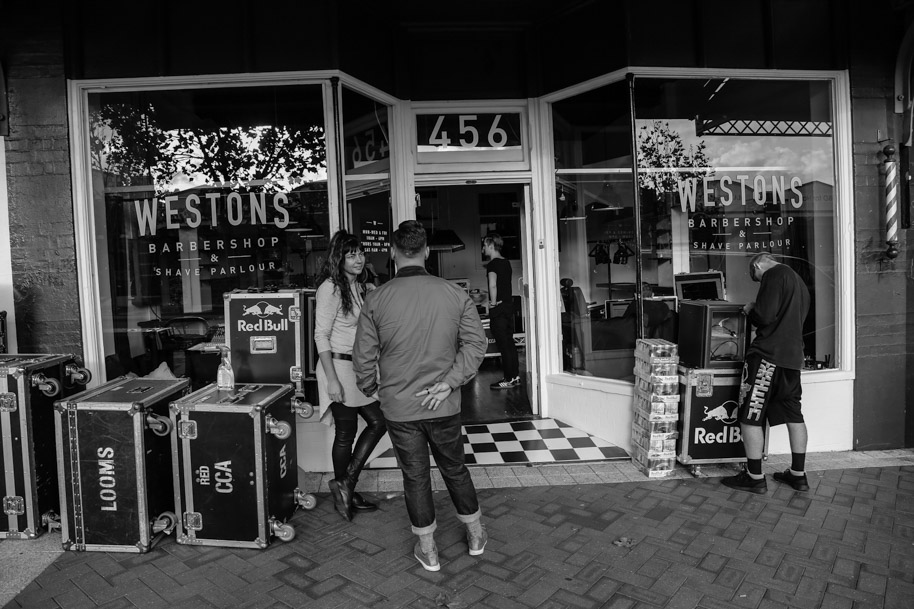 You know that Westons is legit because it has a barber pole on the right hand side of the entrance. More gear stands at the doorway waiting to be rolled in, as well as several slabs of Red Bull to keep us going all night long.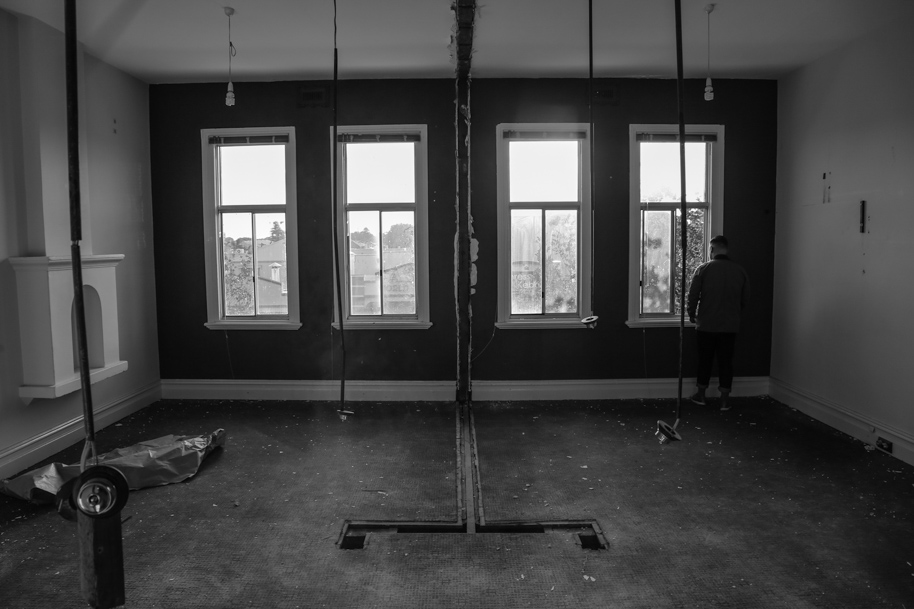 Upstairs is a bare space that's currently under development. We take a few minutes to relax, stare longingly out the window and escape the madness downstairs.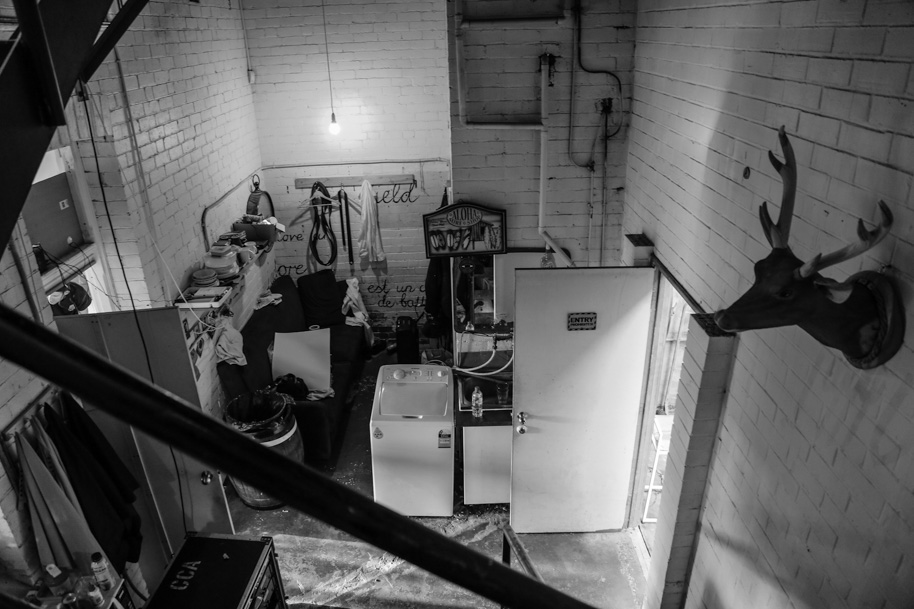 Salute to washing machines. Salute to the moose head.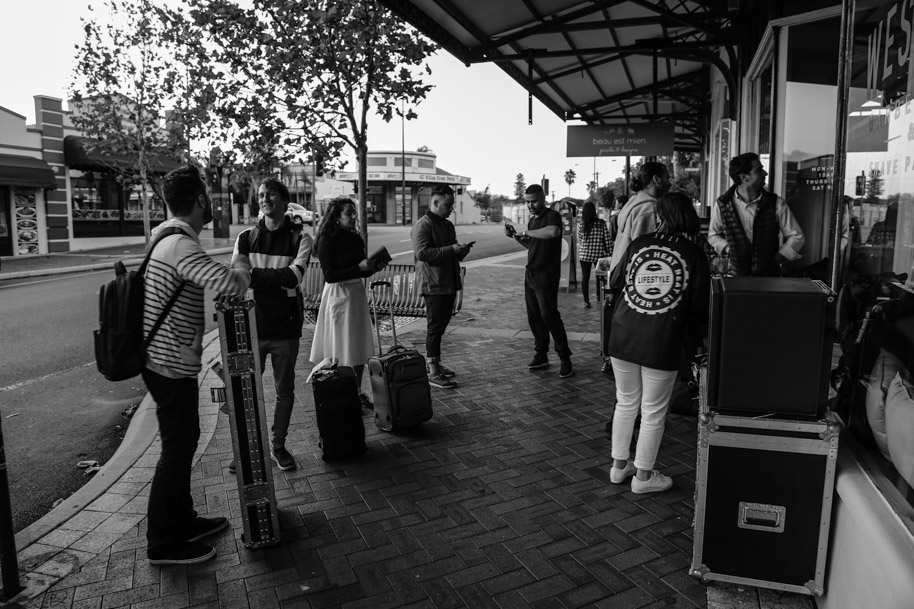 With the Boiler Room space almost finished, fellow supporting acts begin to arrive: Jordan Rakei, Wafia, HWLS and newfound AFL enthusiast JMSN join the festivities. All these amazing musicians in one space is starting to feel awfully exciting, we can't contain ourselves.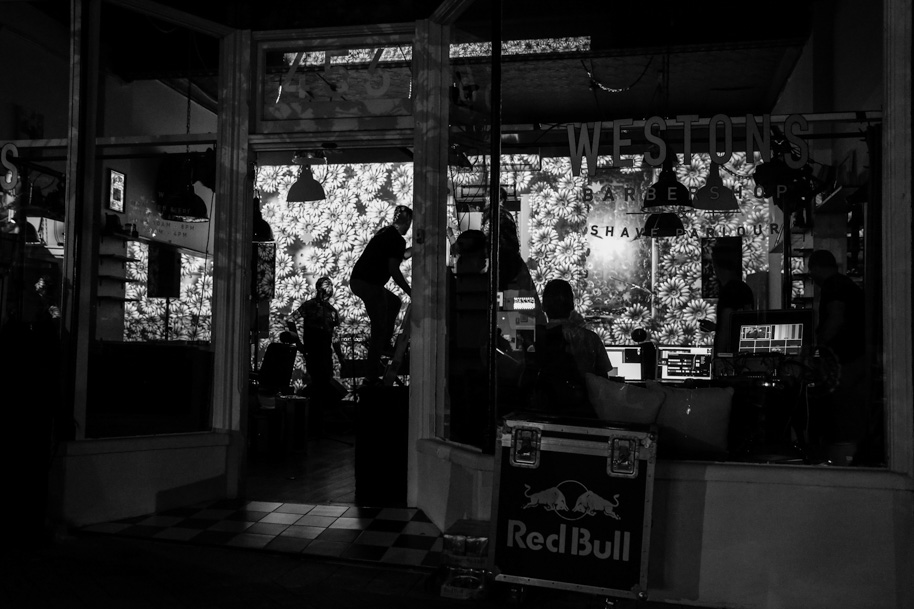 The humble white walls of Westons suddenly spring to life as they give the 3D visuals a test run. Flowers bloom effortlessly inside the space, making this feel like a concrete jungle of sorts.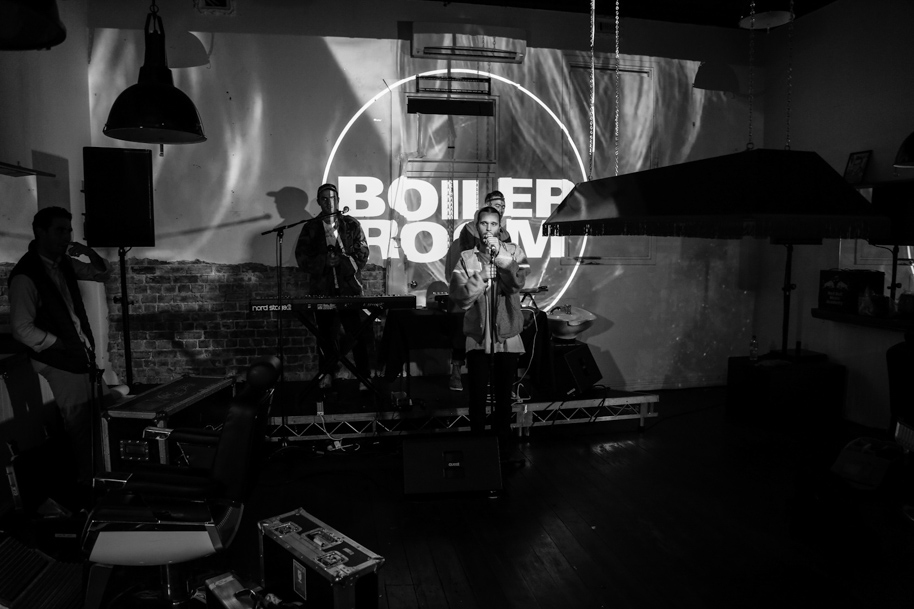 Final soundcheck before the big performance.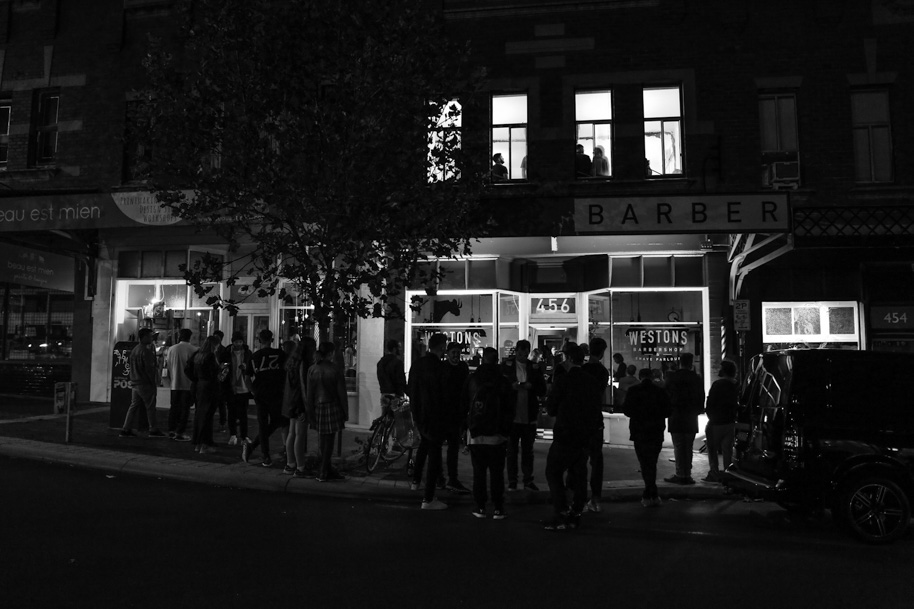 The crowds gather outside as showtime approaches. An exclusive invite list means that only 60 people will be able to witness the Boiler Room show, so only Perth's most undisputed mad dogs make the cut.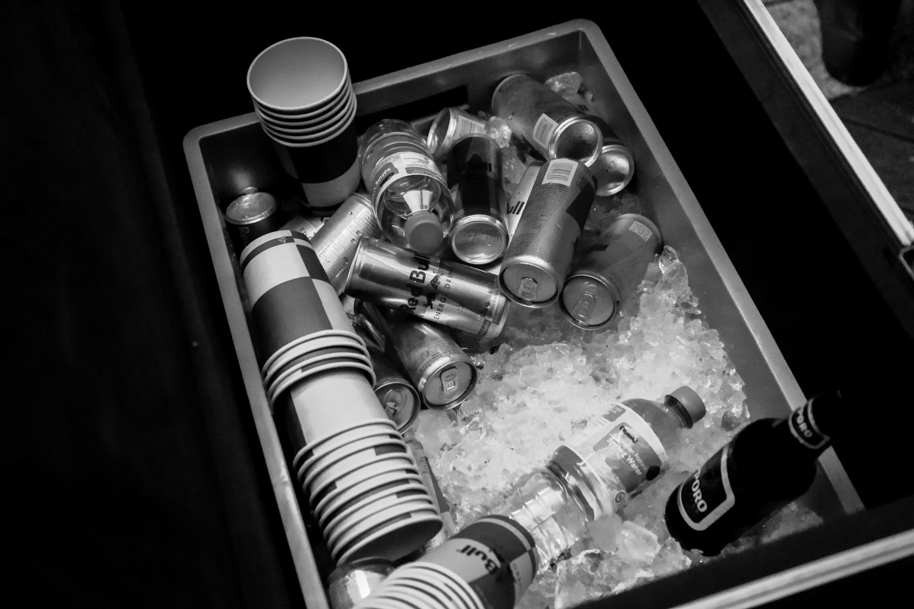 Red Bull at a Red Bull Music Academy show? Makes sense.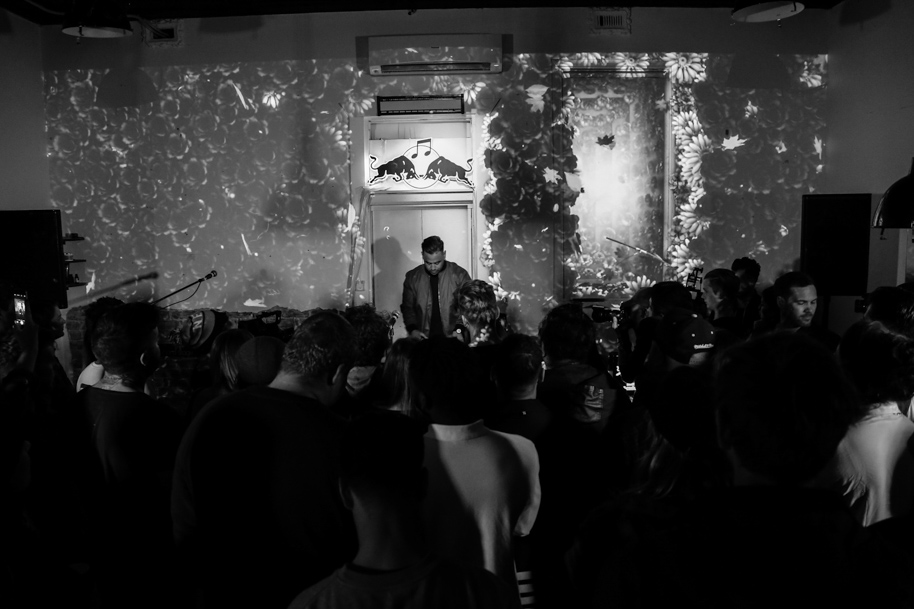 Ta-ku takes the stage for the global live premiere of his new EP, Songs To Make Up To. It's rare for a star of this caliber to be putting on such an intimate show, so we know this is going to be special.
The Boiler Room team make sure that Ta-ku's performance is being streamed across the globe to reduce FOMO levels for anyone who can't be there. All the technical considerations that go into pulling this off are mind-boggling to say the least. Thanks to these guys for keeping the engaging video content flowing online with minimal lagging. #ENGAGING #LIVESTREAM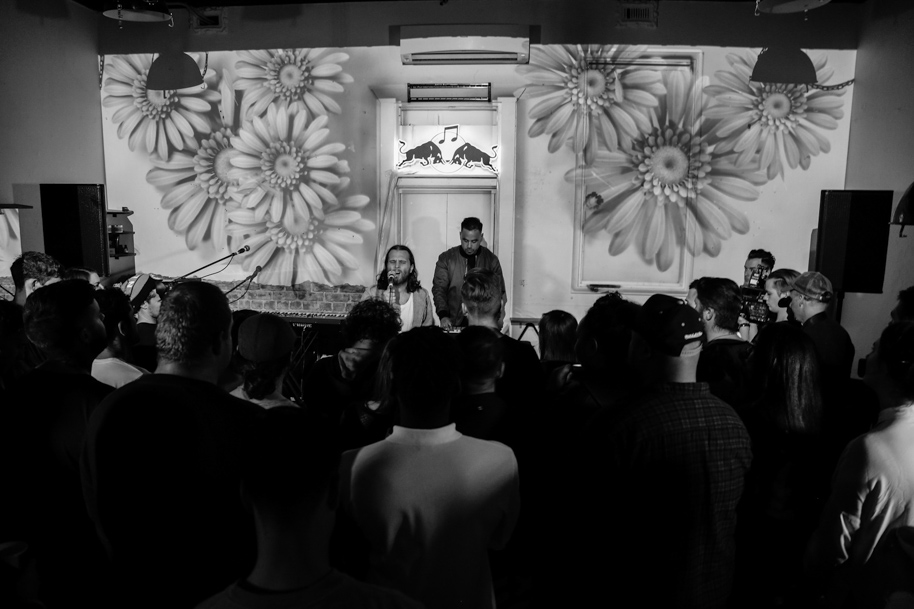 JMSN steps up to perform the duo's collaboration with Sango, 'Love Again'. ICYMI, you can watch their performance right here which has been immortalised on YouTube. Bathe in all the silky smooth vocals and pretty lights.
Jordan Rakei in the house!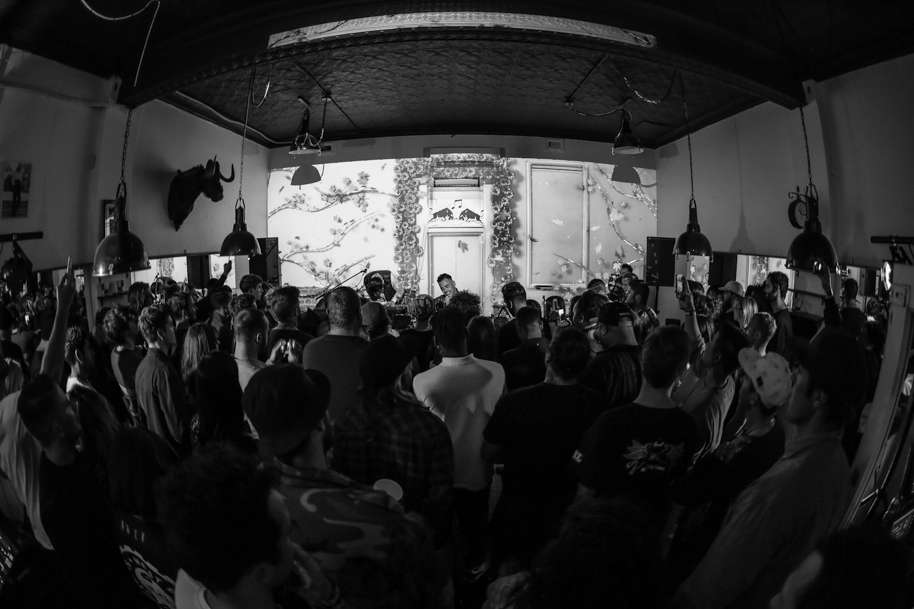 Ta-ku finishes his performance with some vocals of his own, proving that the sky's the limit when it comes to this bloke.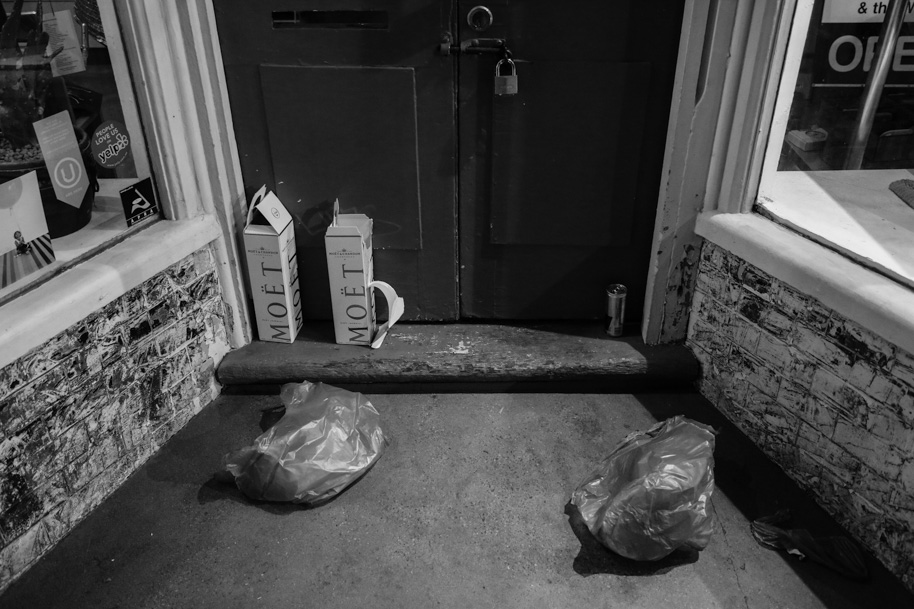 Respect to whoever went all out and started popping bottles tonight. Thanks to Ta-ku and his team for putting on a highly emotional show that hit us right in the feels, and also letting us hang out for the day! If you've been feeling a little lovestruck lately, cop Songs To Make Up To and tell that special someone just how you feel.