You should question anybody and everybody in your life as to whether they're a police officer. Some people might call this paranoia, but in today's turbulent times, it leans more towards common sense.
That's exactly the rhetoric taught by The Meeting Tree, a brand spankin' new duo consisting of One Day members Joyride and Raph Lauren. They're about to release their 'r u a cop' EP, which they describe as a "long, luscious and uplifting truth bomb" that has been mastered by fellow lords Peking Duk.
After successfully taking over Instagram and dropping two impressively diverse singles on your ass, this EP is set to launch them into the stratosphere. Here's what we got up to when we spent a day with the lads: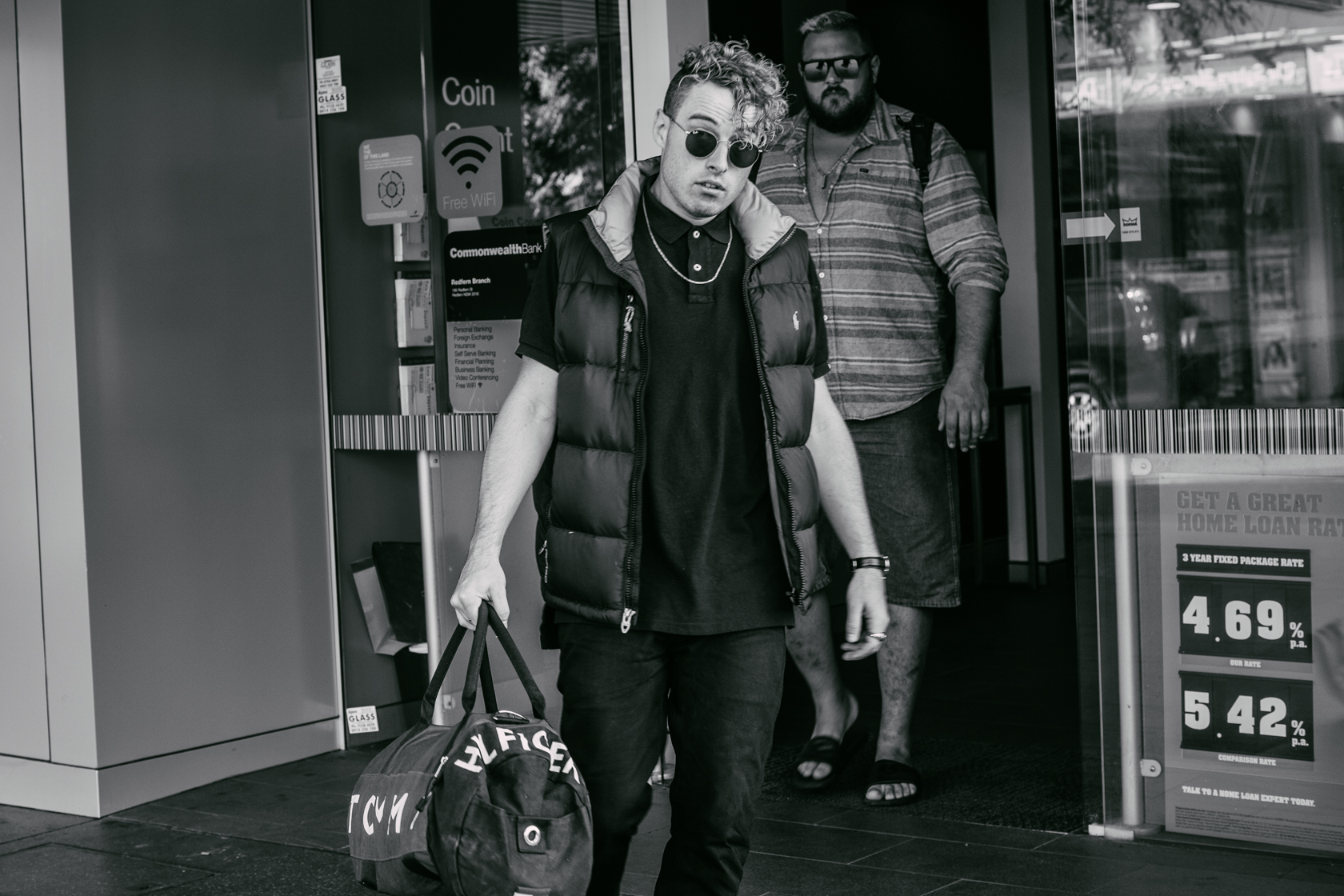 We link up with The Meeting Tree in Redfern, and head to the nearest Commonwealth Bank to collect funds for the day's activities. Walking into a bank with sunglasses on and a Tommy Hilfiger duffel bag is always a good idea, and you should definitely try it out sometime. We manage to avoid getting spear-tackled and/or tasered by an overzealous security guard, and collect some royalties from the last One Day album to spend on expensive liquors. #DUFFELBAGBOYZ #MAINLINE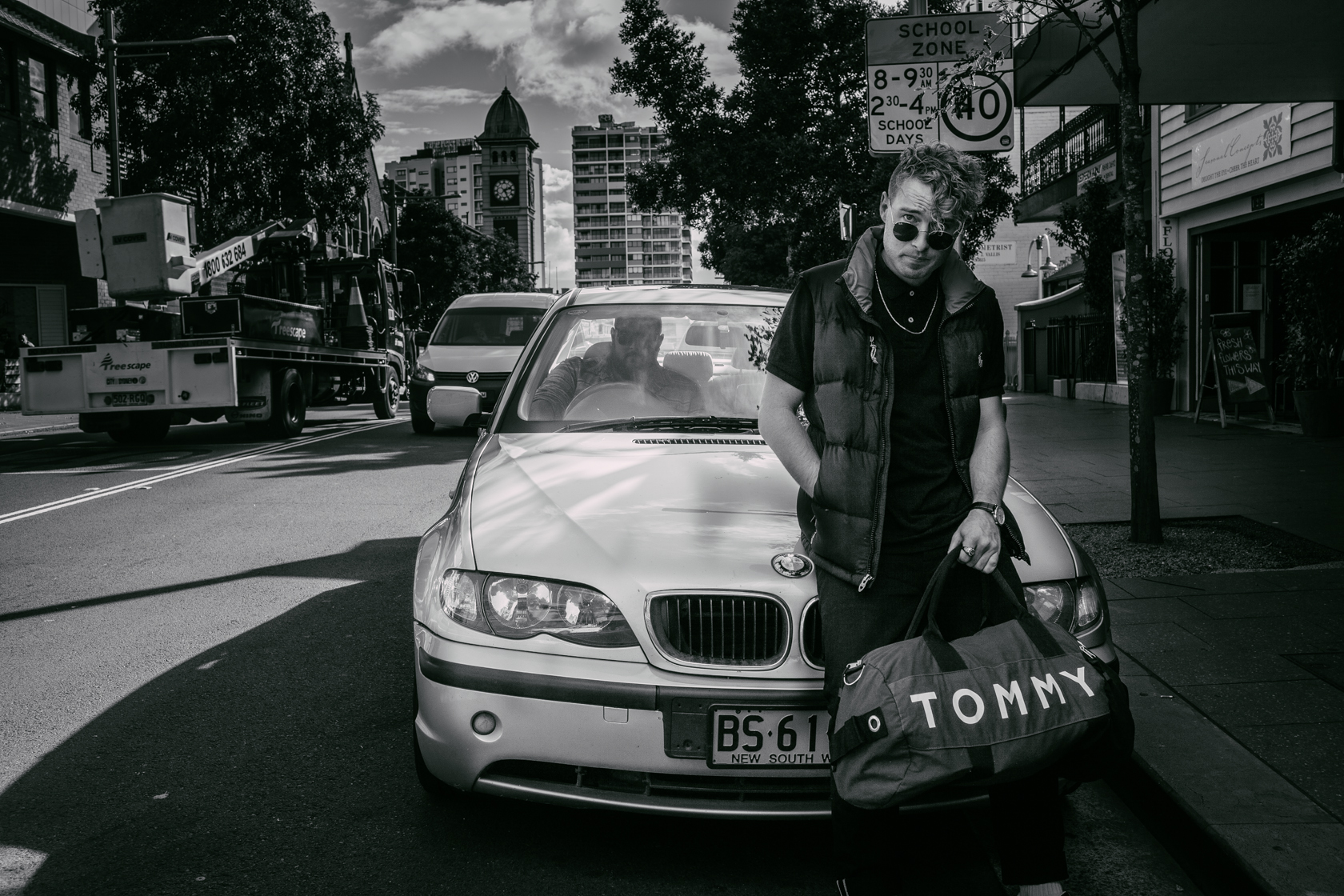 Swerving down Redfern Street at 40 kilometres per hour, respect to the school zone speed limits. When you live life in the fast lane, you've got to spend some down-time leaning on the bonnet of a Beamer while playing this song at a minimum of 137 decibels.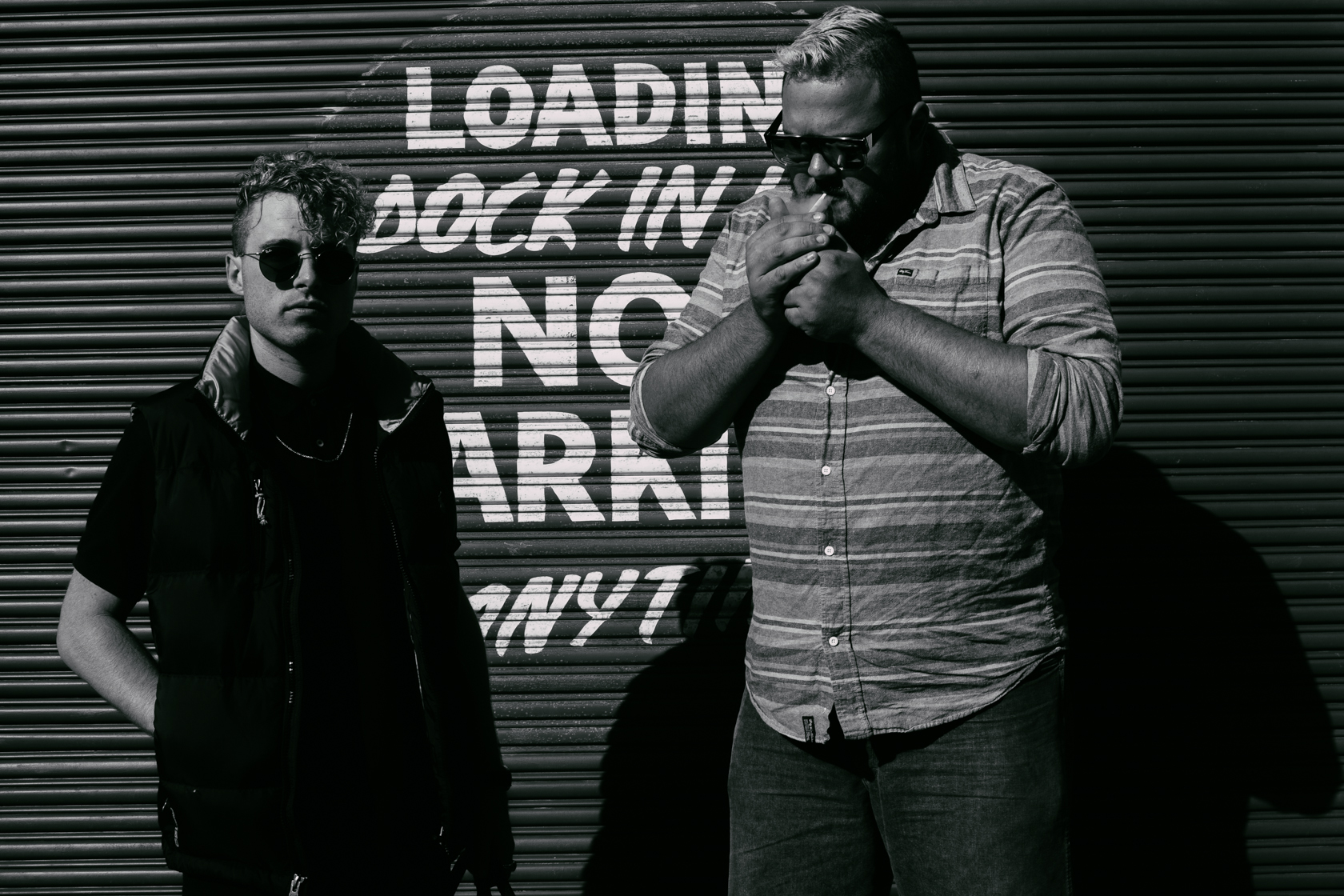 Sparking up an entree before a indulging in a proper main course down the road.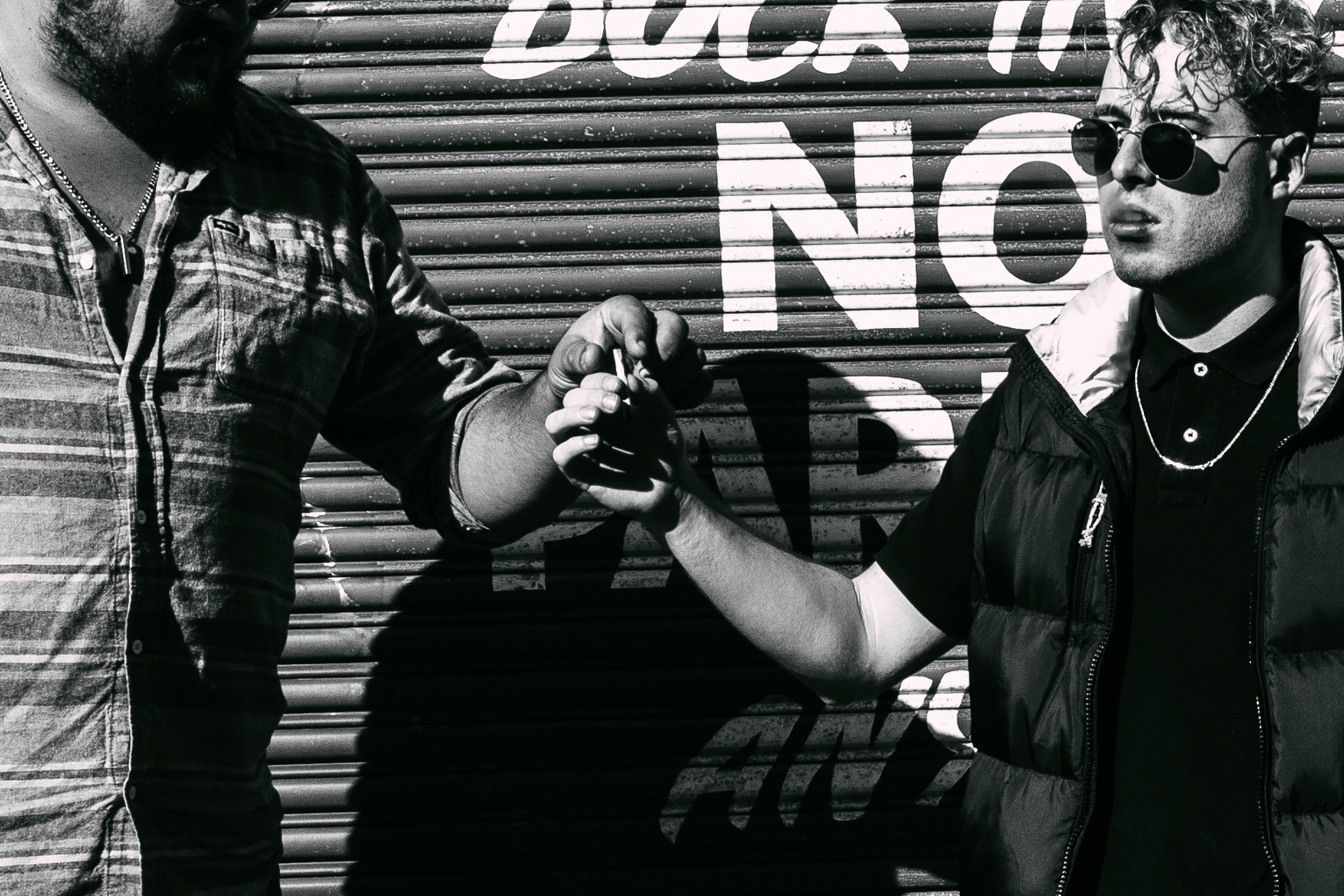 Carefully passing the pre-rolled in front of a garage. This is basically the hood version of passing the Olympic torch. A flock of ibises (who are also possibly snitches) move towards us to witness this monumental moment. Please join this Facebook community group. What's worse, ibises or cops? #RUACOP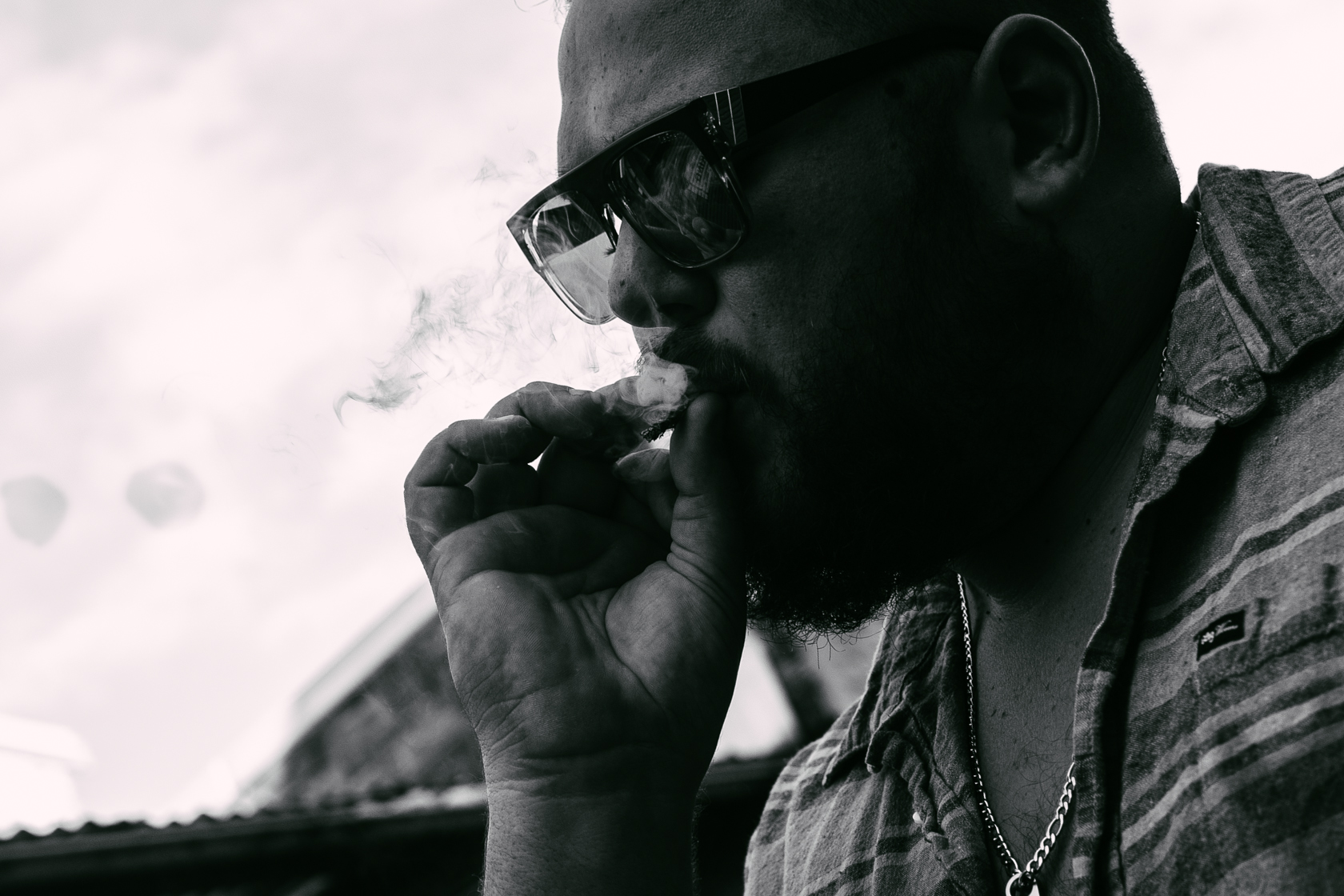 #LITUATION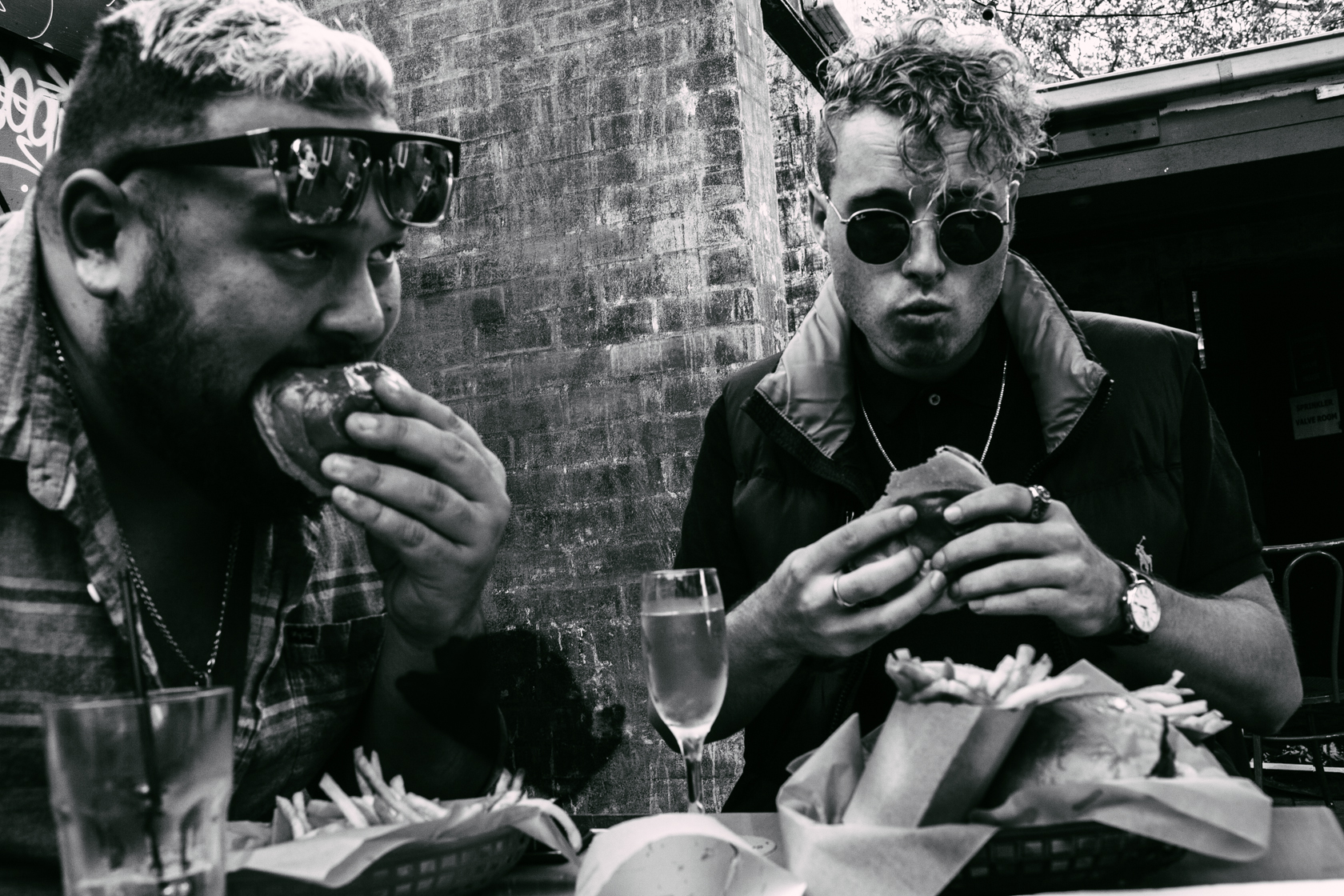 For lunch, we stroll down to the Lord Gladstone Hotel – Chippendale's newest turn-up location run by a bunch of absolute legends. Look out for some lockout-free, bender-inducing events starting here very soon – but meanwhile, here's a modelling shot from their delicious menu.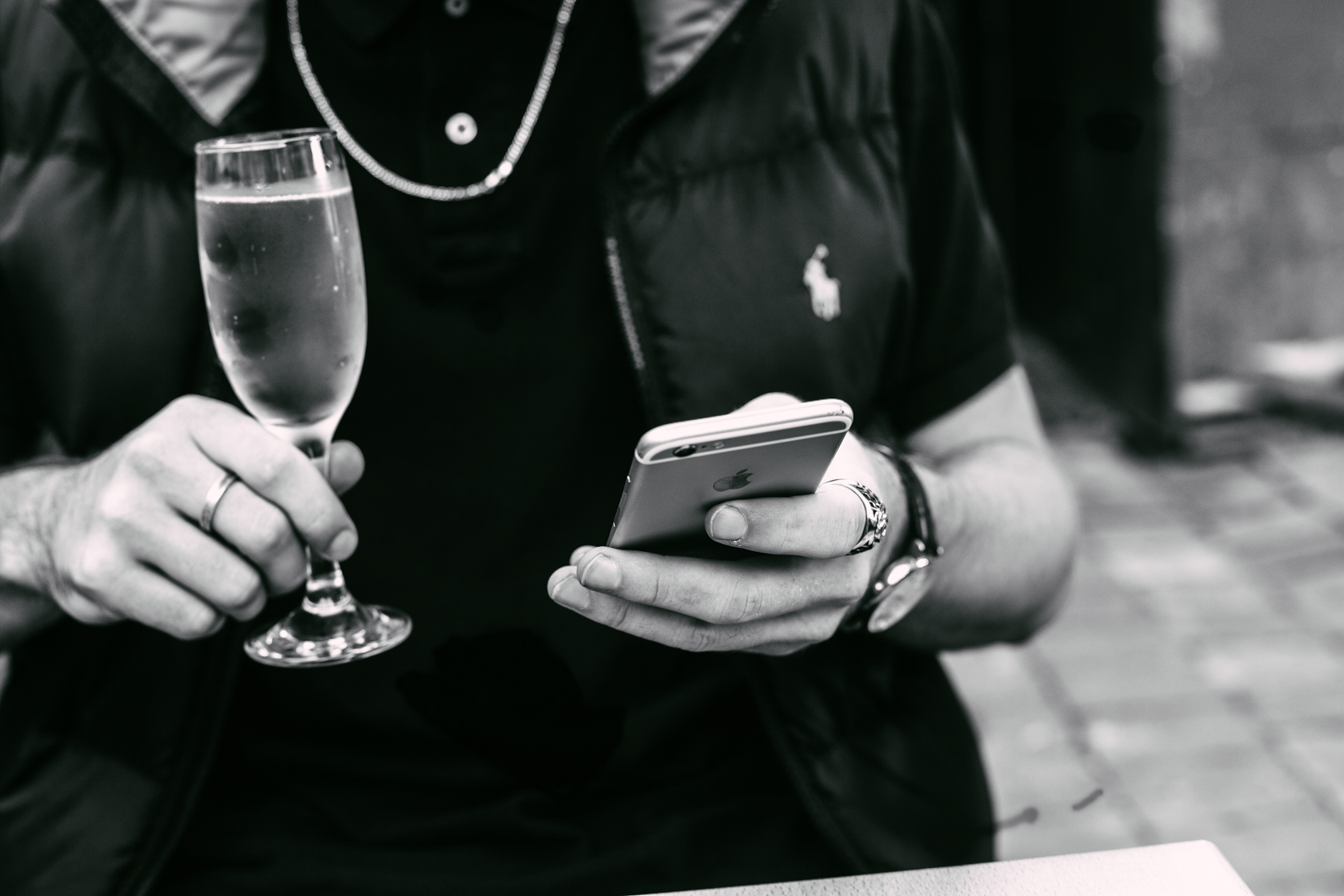 Real businessmen never stop, even when mid-way through a beef burger. Raph checking all of his flourishing social media streams over a glass of wine. By the way, if you're not wearing at least seven Ralph Lauren items simultaneously in 2015, you're so far behind that it's not as hilarious as it is downright embarrassing. #DETAILING #BRANDLOYALTY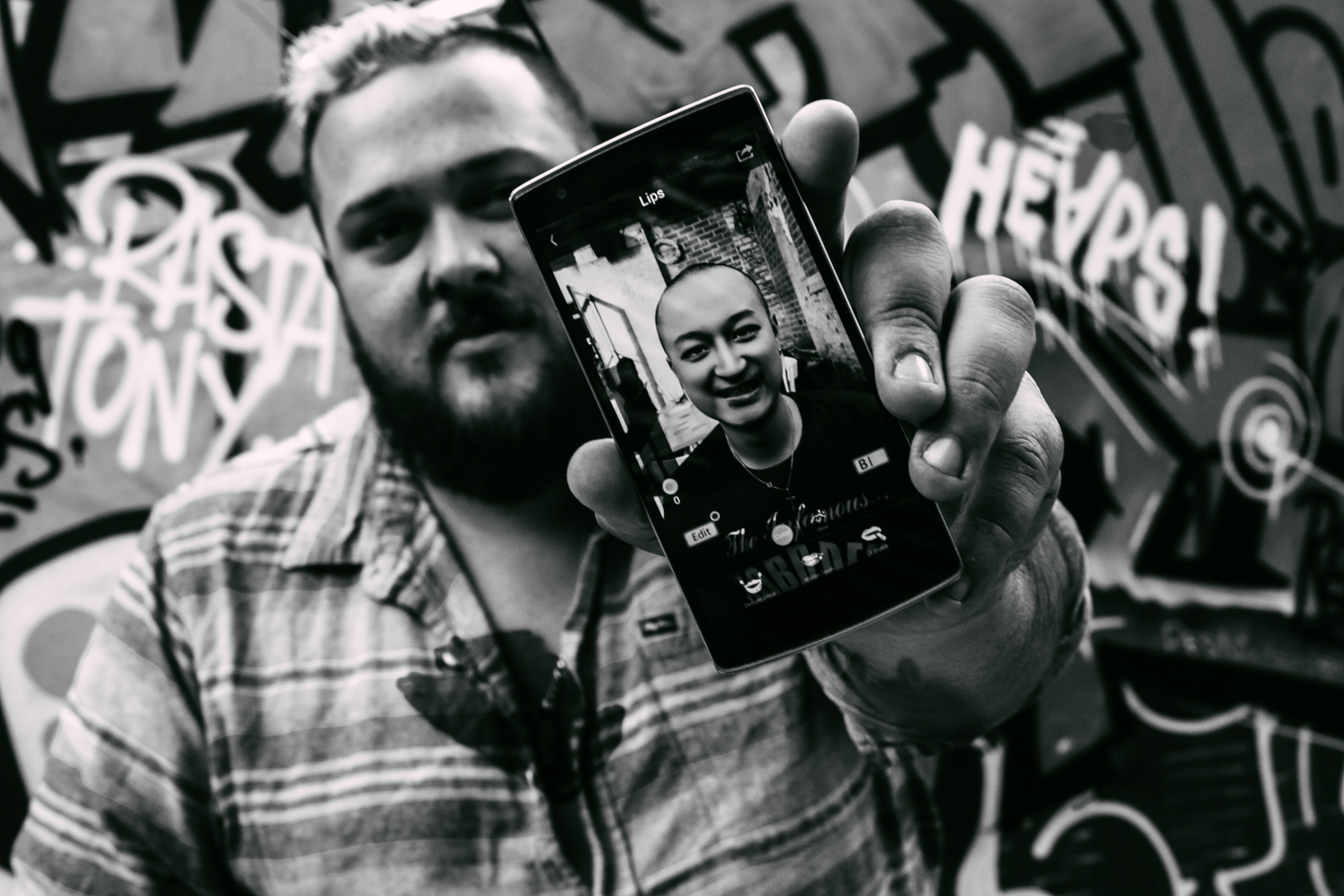 Joyride likes to stay on top of all the emerging digital trends, and introduces us to the Perfect365 makeover app. Basically, if you're an absolute stinker, you can whip some digital makeup onto your photos and look like Kim Kardashian or Brad Pitt to all 17 of your Instagram followers. Conversely, Joyride uses it to make local rapper 24 Karat Kev look like a Thai prostitute in a Mobb Deep shirt.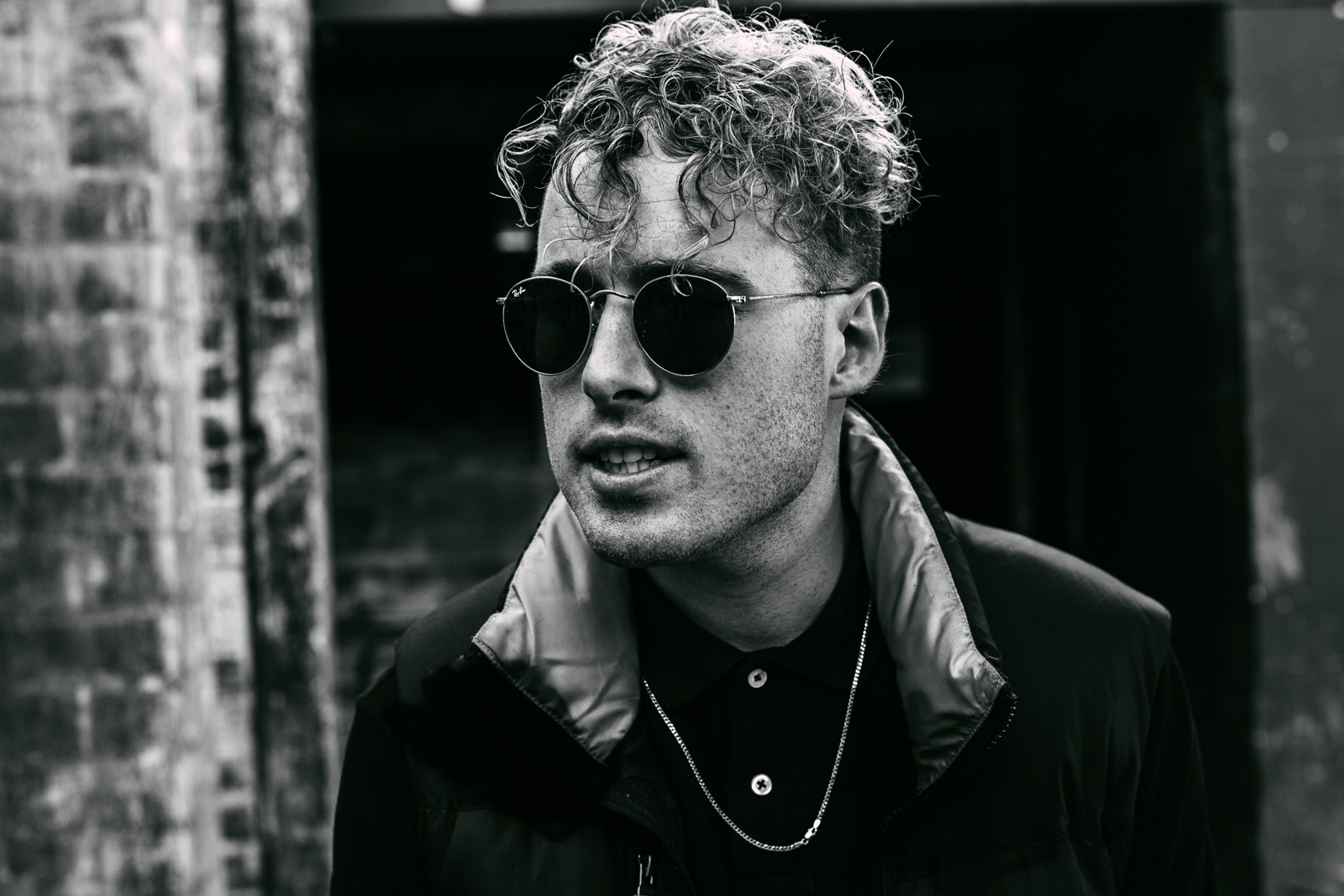 Raph looking like he's about to audition for a major role in a Guy Ritchie film. Look at that chiseled jawline. #GOALS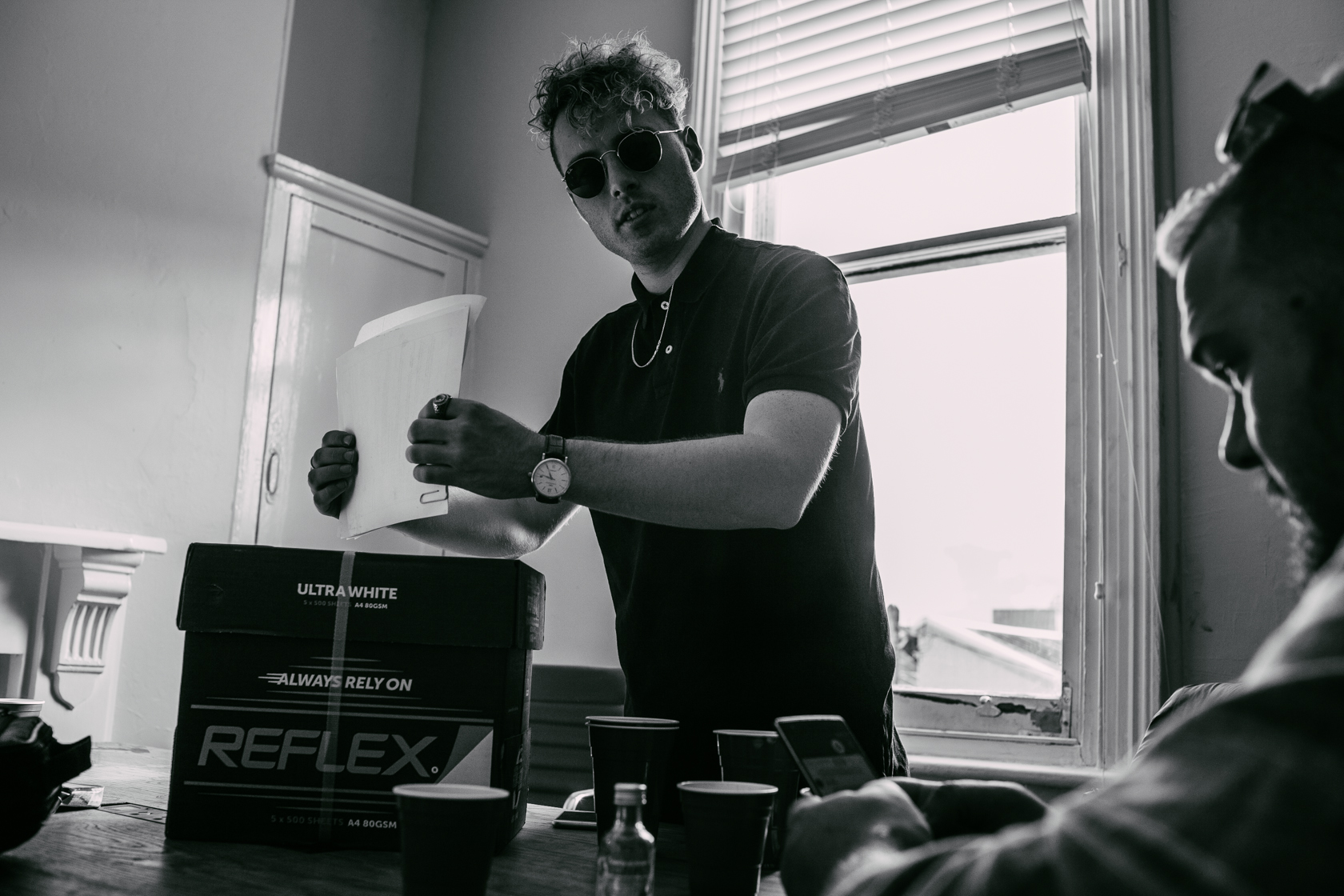 Being a rap personality isn't all glitz, glamour and groupies. We head to One Day headquarters where the boys sort through some serious paperwork, and also refill the fax machine with some fresh Reflex. Always rely on Reflex. Meanwhile, Joyride negotiates some confidential sportswear endorsement offers and contracts over WhatsApp.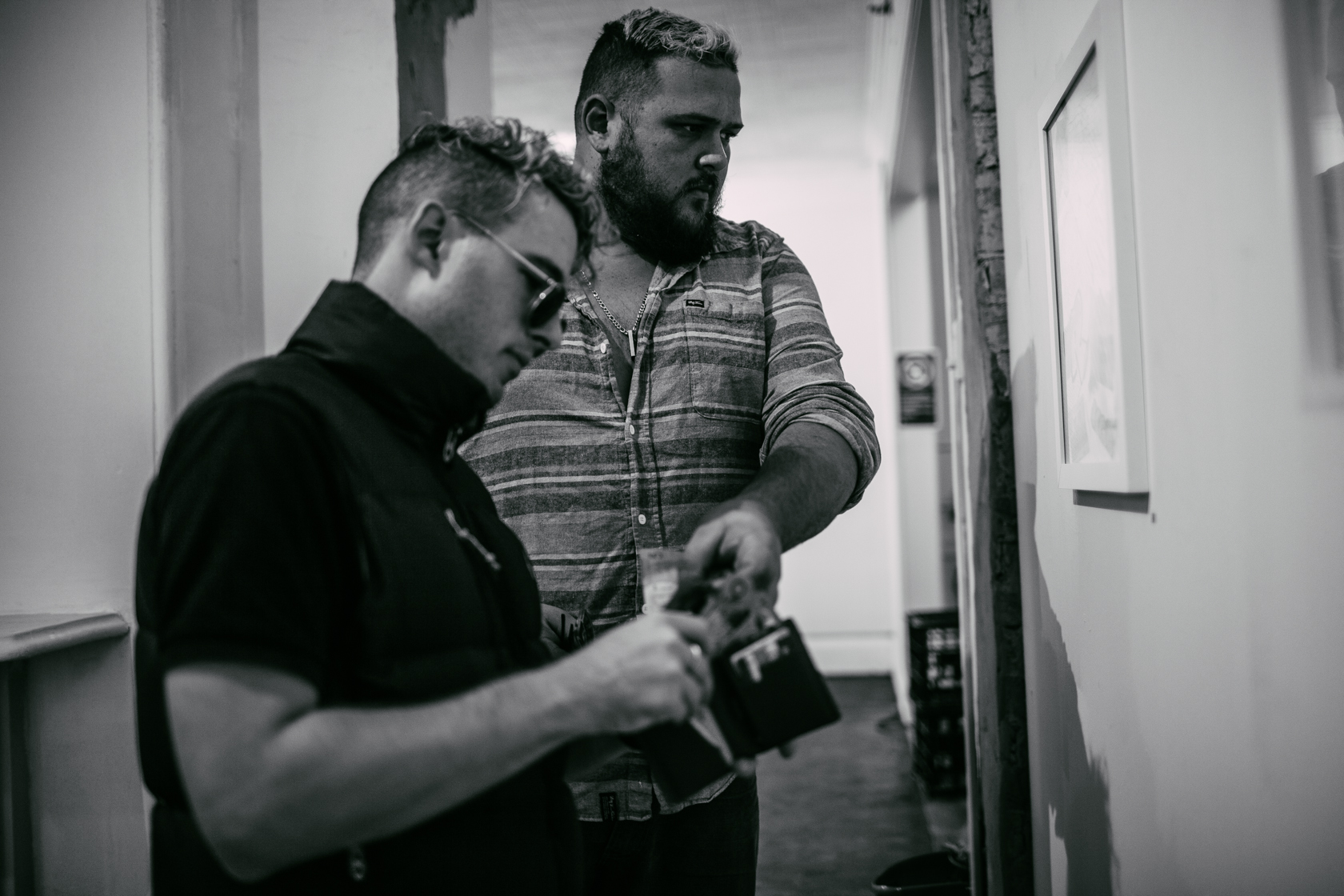 Real creatives and influencers always surround themselves with adequate visual inspiration. We decide to pay a visit to the Goodspace Gallery to purchase some artworks for One Day headquarters. Have you ever made it rain in an art gallery? Well, you haven't really lived.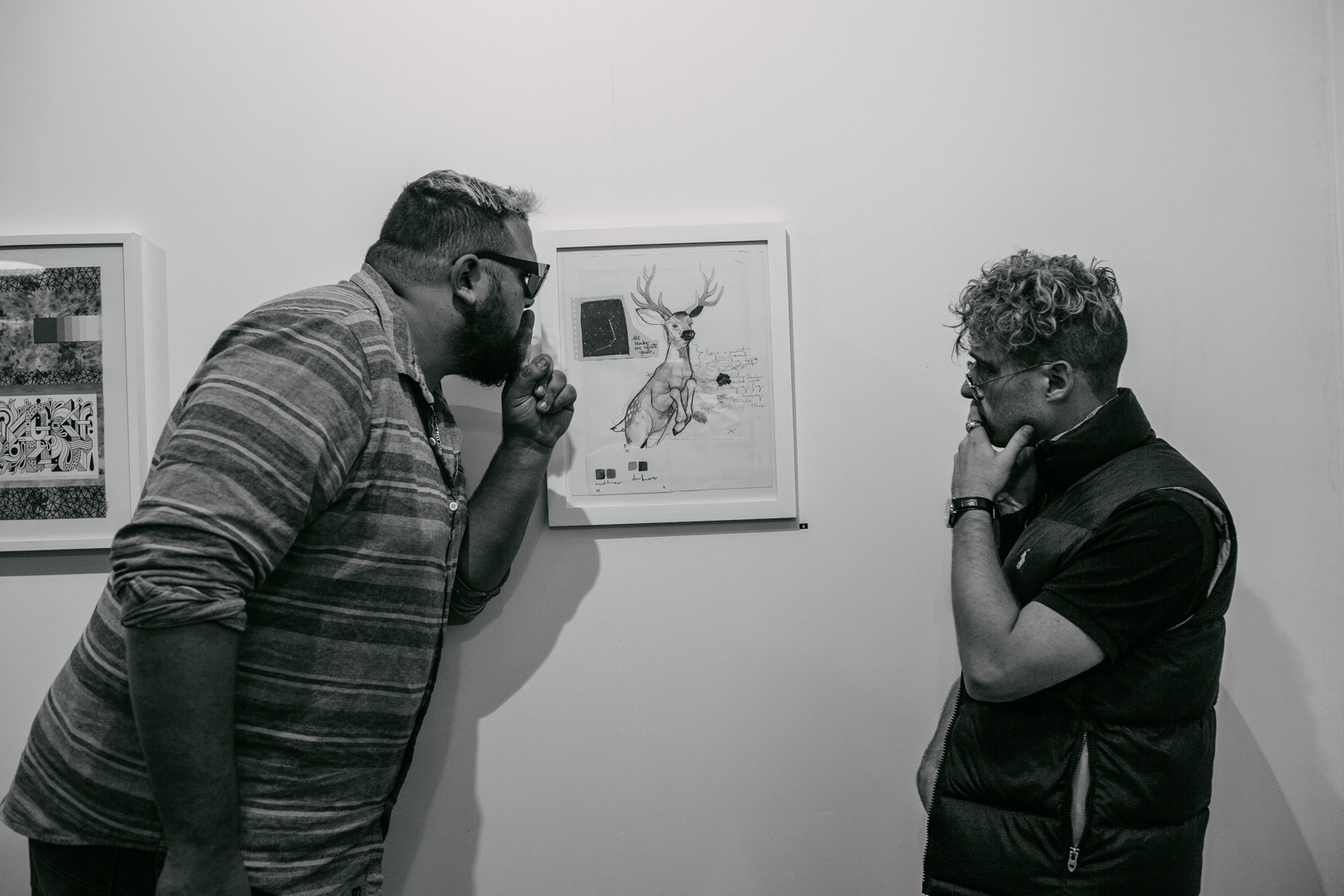 Throughout life, many people will try to silence true artistry: Parents, politicians, corporates, cops and other oppressive figures/losers. However, as Joyride notes, the greatest art always prevails and shines – especially if you make an incredibly ill sketch of a leaping deer.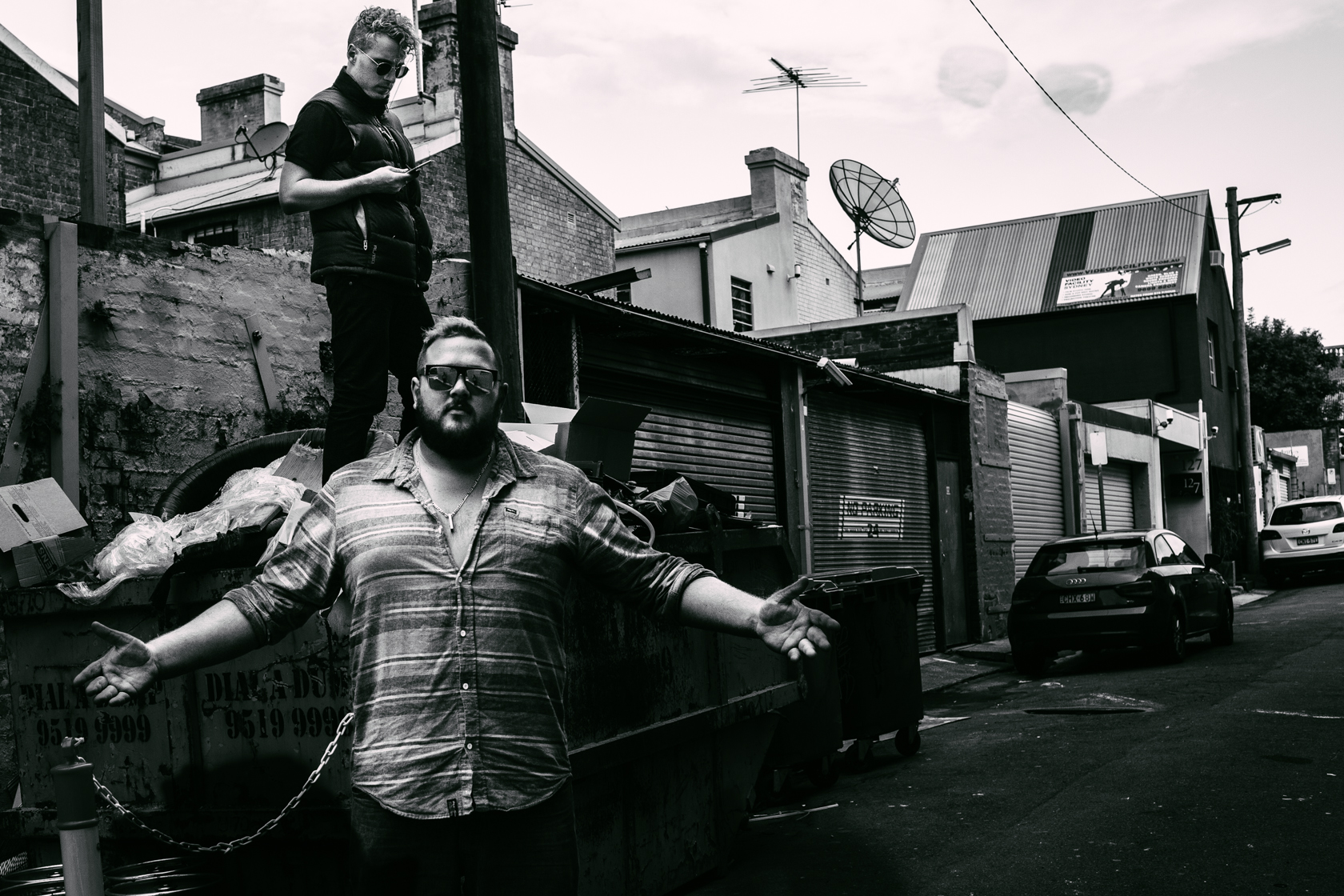 One man's trash is another man's treasure. Whatever the case, you've got to be king of the mountain – even if it's a dumpster filled with dilapidated couches and ibis poo.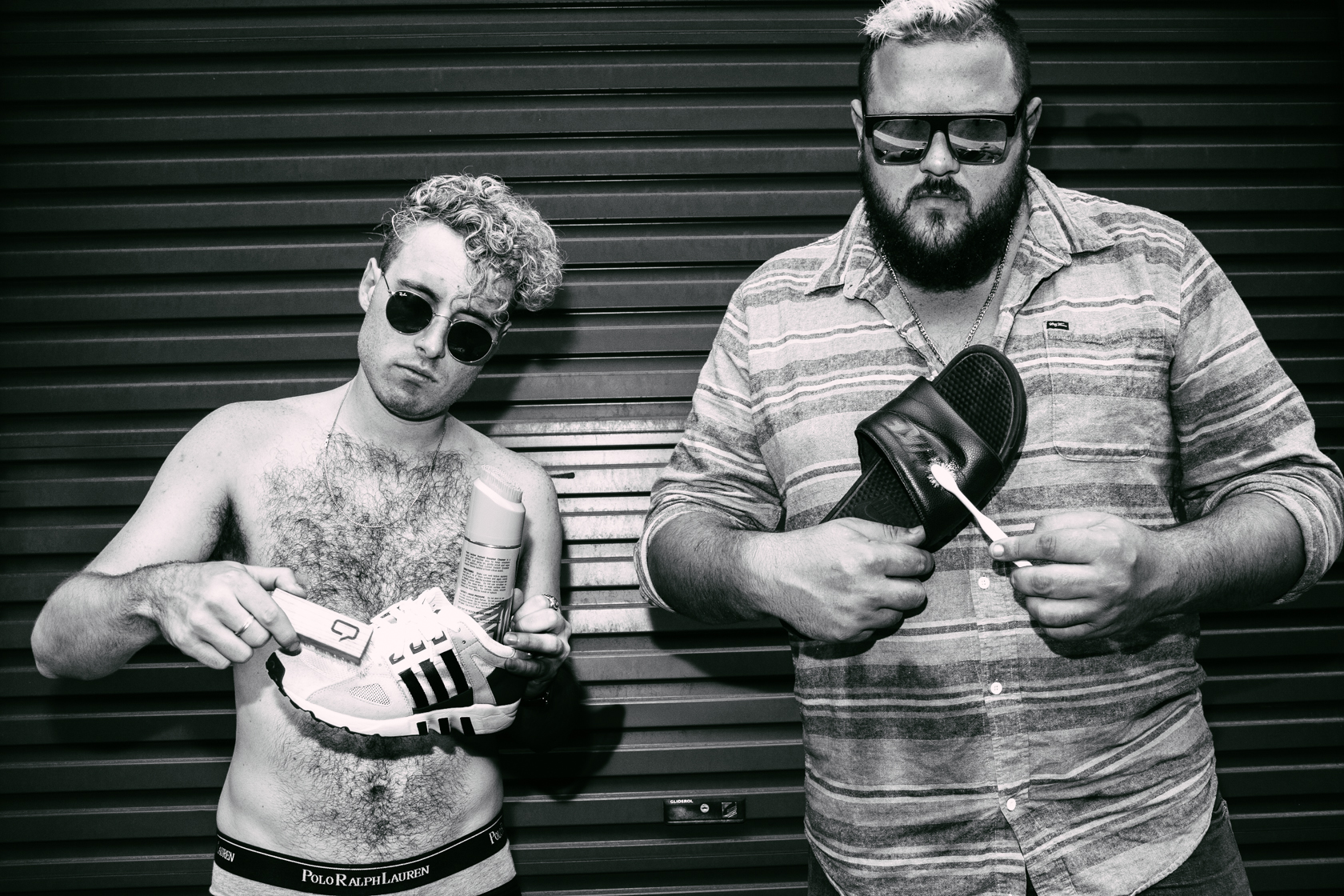 If you're still using a manual toothbrush to actually brush your teeth in 2015, you're an idiot. Here we take a quick break with some scrubbing utensils to stay looking fresh and give the wheels some extra shine.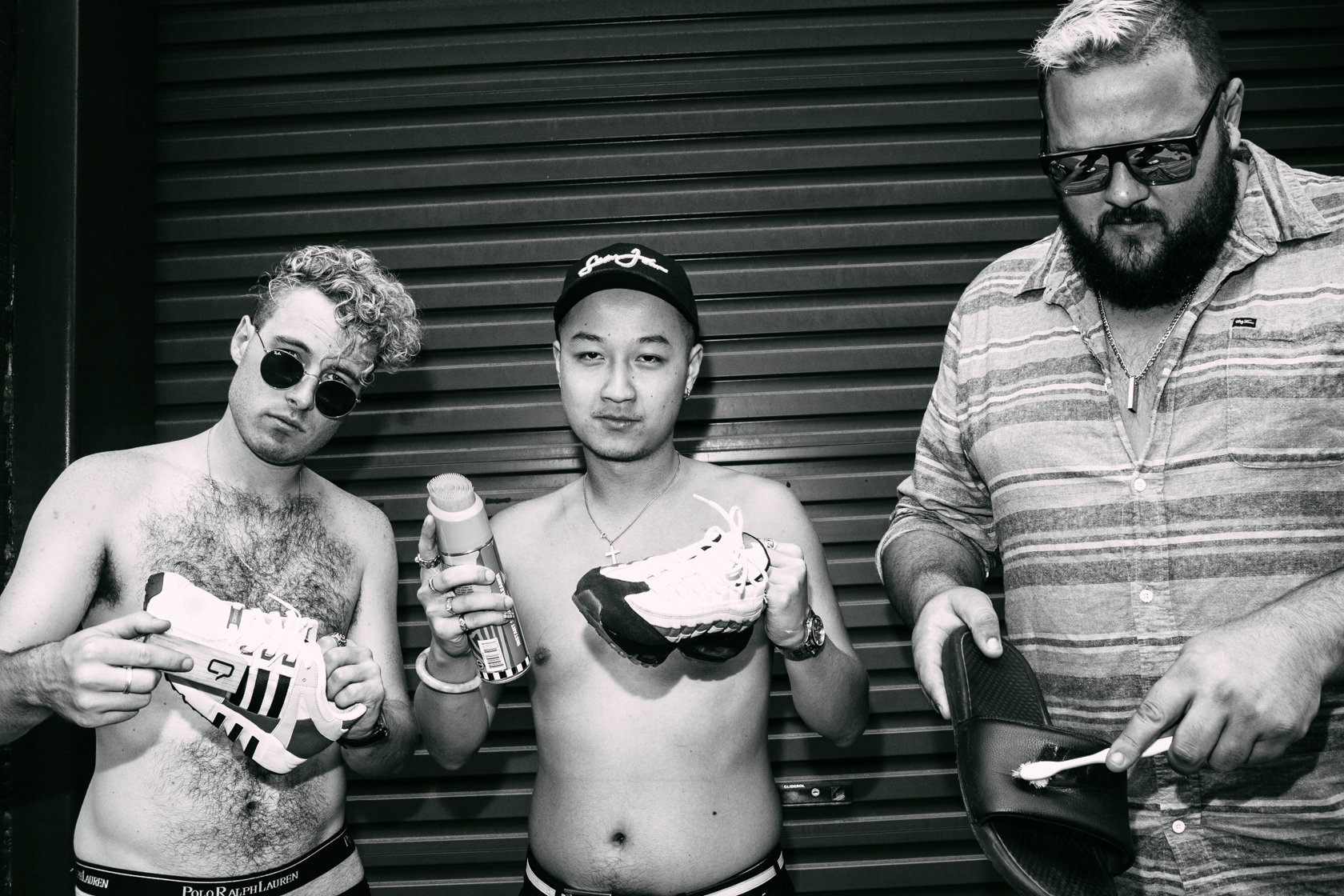 Having spent the first 17 years of his life as a shoe-shiner in a rural Oriental village before discovering the art of rap, 24 Karat Kev steps in to show the boys how to remove those ever-troubling blood, burger and vomit stains. #FOREVERSHIRTLESS #YEAROFTHESLOPPYRIG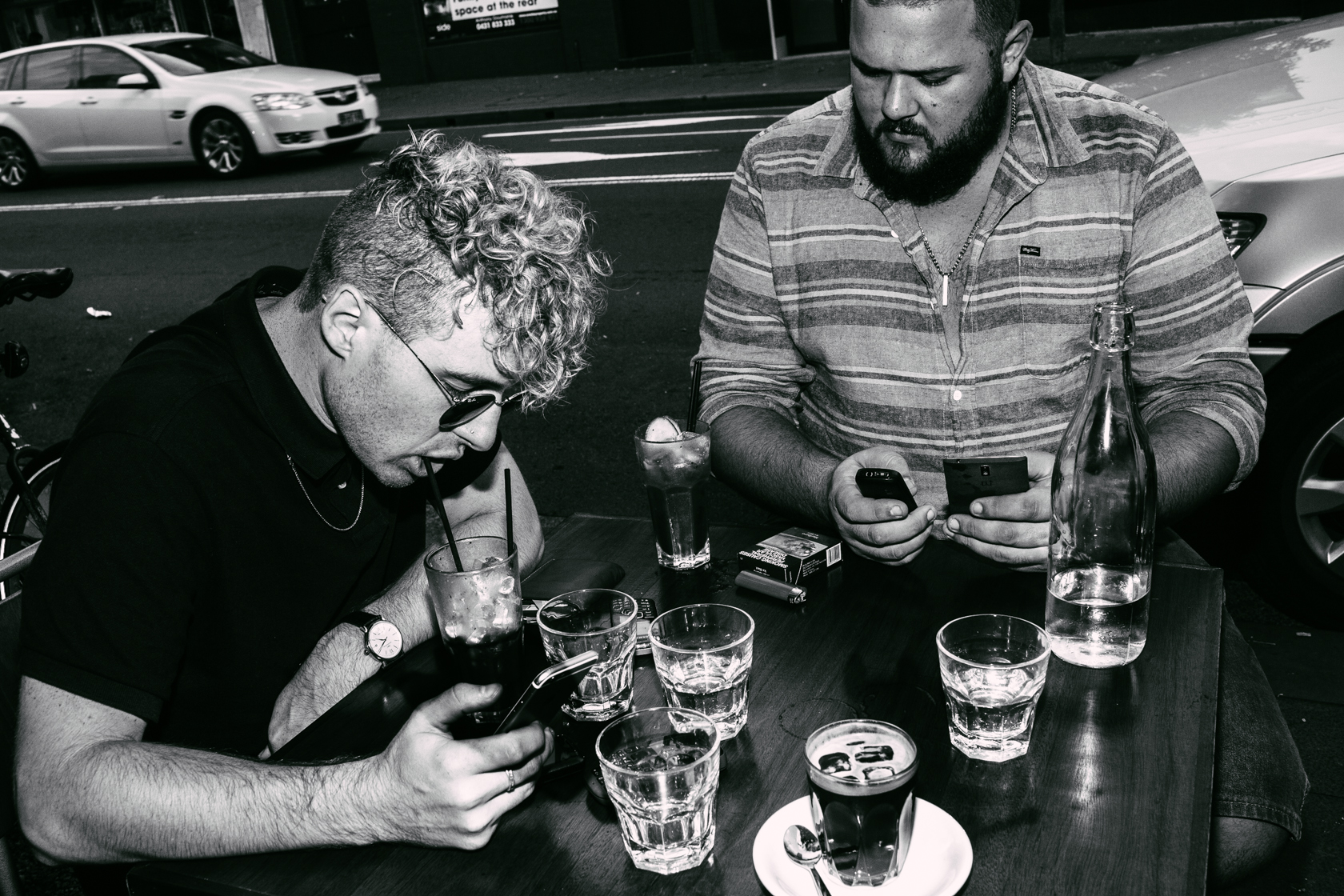 Cocktails, coffees, and discussions with baristas about how parking inspectors are 'money-grubbing gronks'.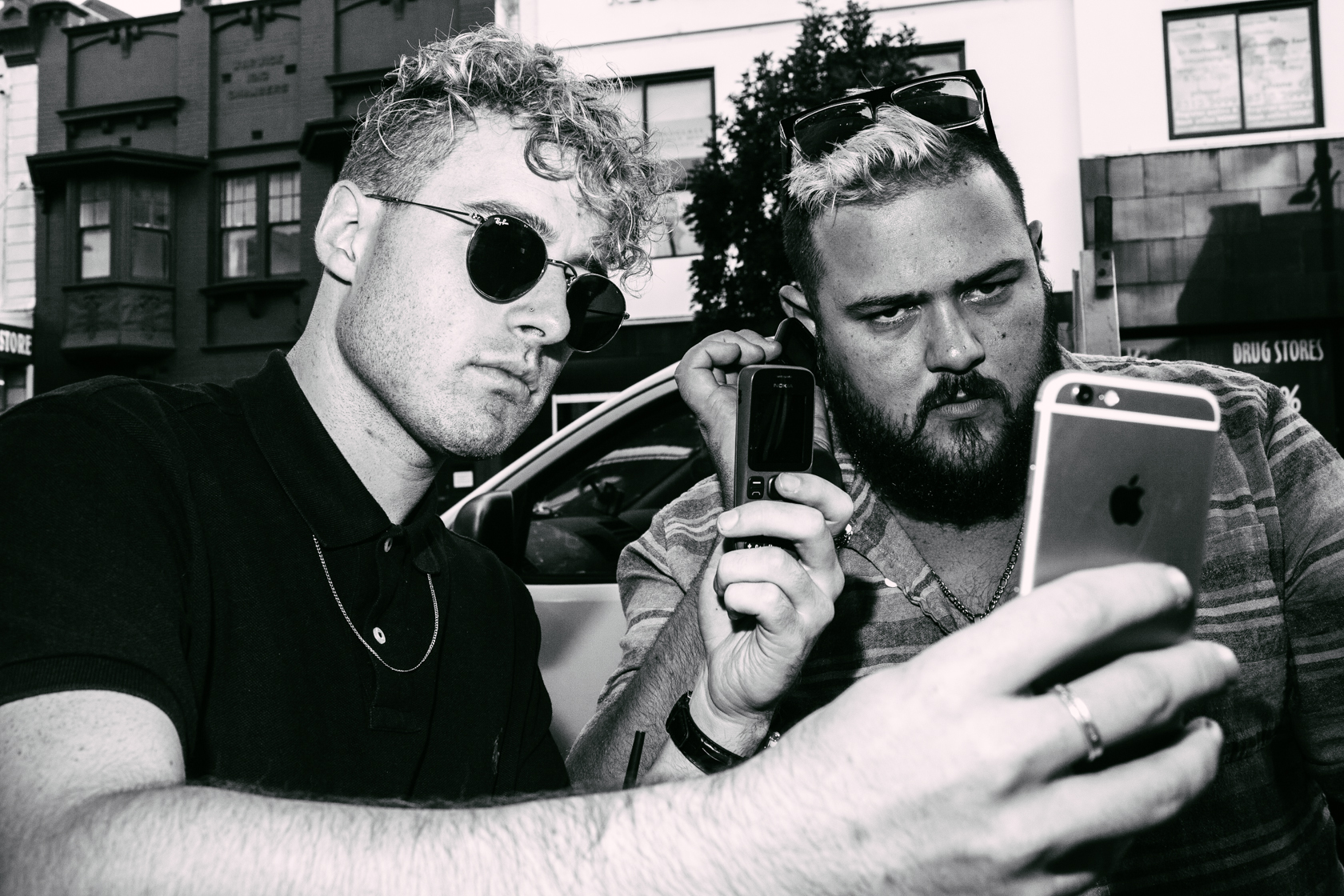 Shoutout to Nokia for giving the boys a bunch of burner phones. Spending your entire life playing Snake 2 and sending suspicious text messages isn't a bad way to live.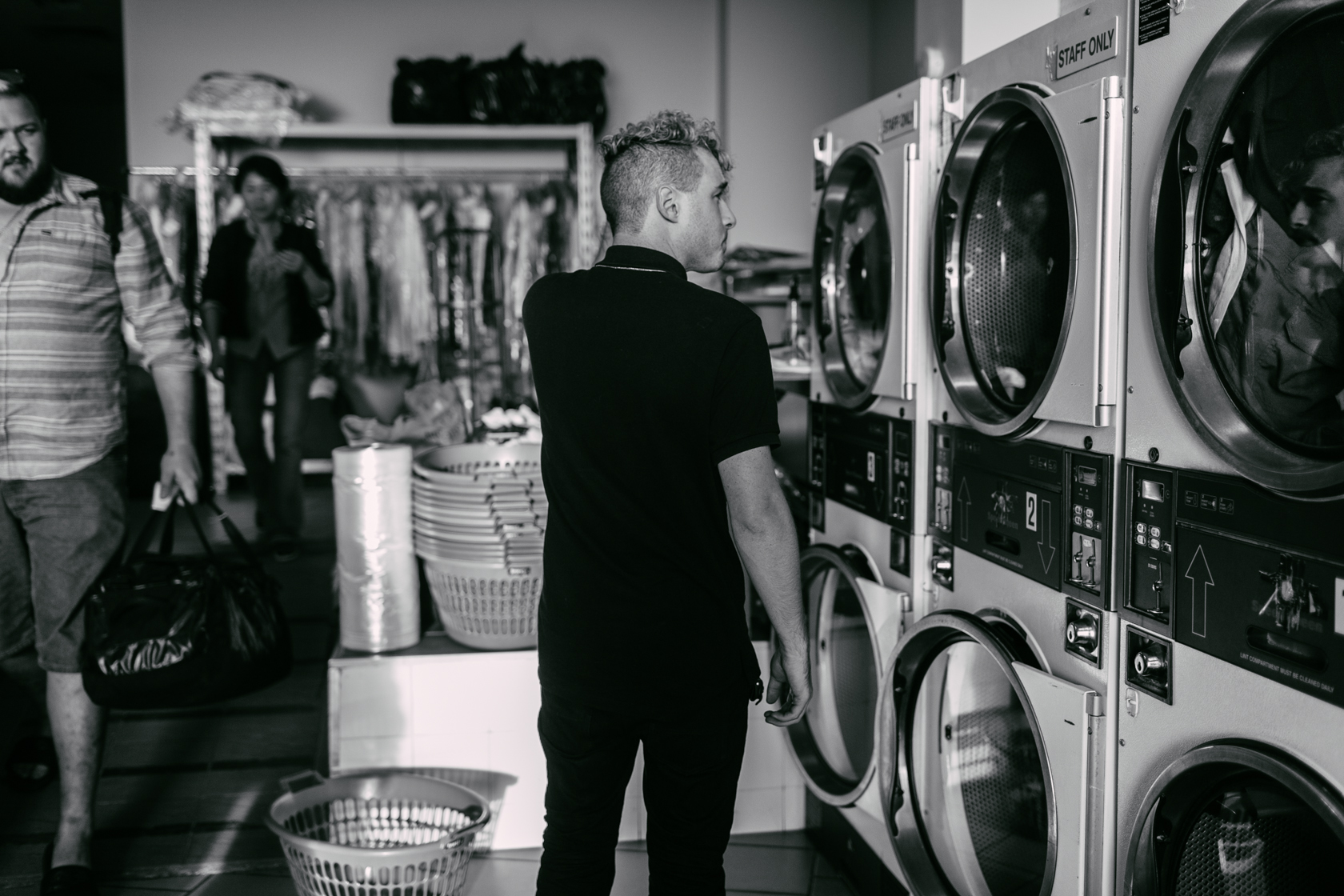 Joyride picking up his freshly dry-cleaned threads from Bubbles Laundrette, while Raph fixes his hair in a makeshift mirror. Respect to everybody at Bubbles Laundrette for their hard work. They are open from 8:00am – 5:45pm today, so pay them a visit and have your full Nike tracksuit washed with cloud-like softness and sparkling results.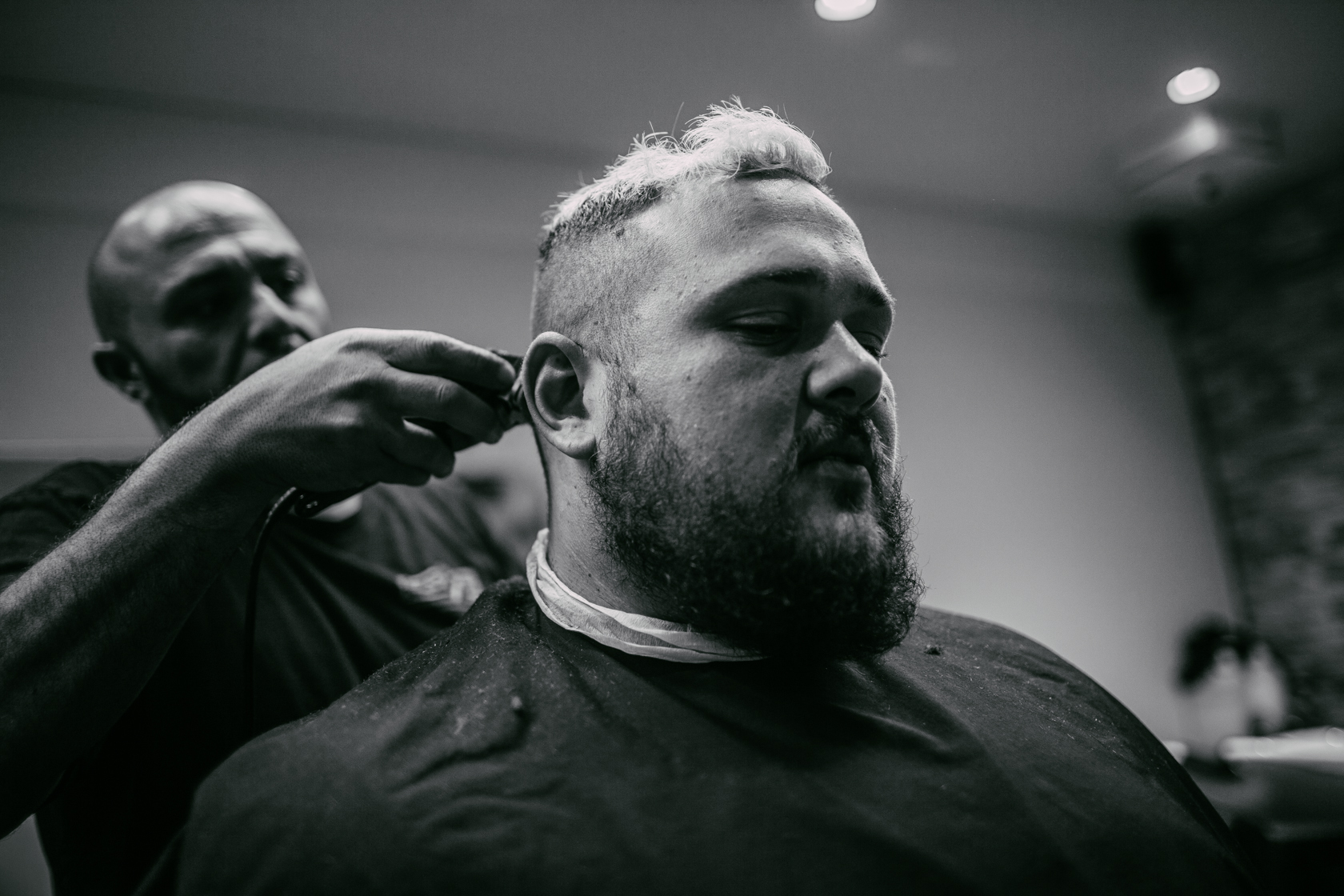 Joyride needs to get his ears lowered, so we make our way to Headz Up Barber Shop. This is definitely the most turnt up haircut spot ever: All the barbers are wearing Nike Air Max, there are Muhammed Ali posters on the wall and they are playing everything from Drake to Rihanna to Wiz Khalifa and most notably, 'Let It Burn' by Usher. These guys need to start a club night in Sydney, free entry if you have a buzz cut, corn rows or rat's tail.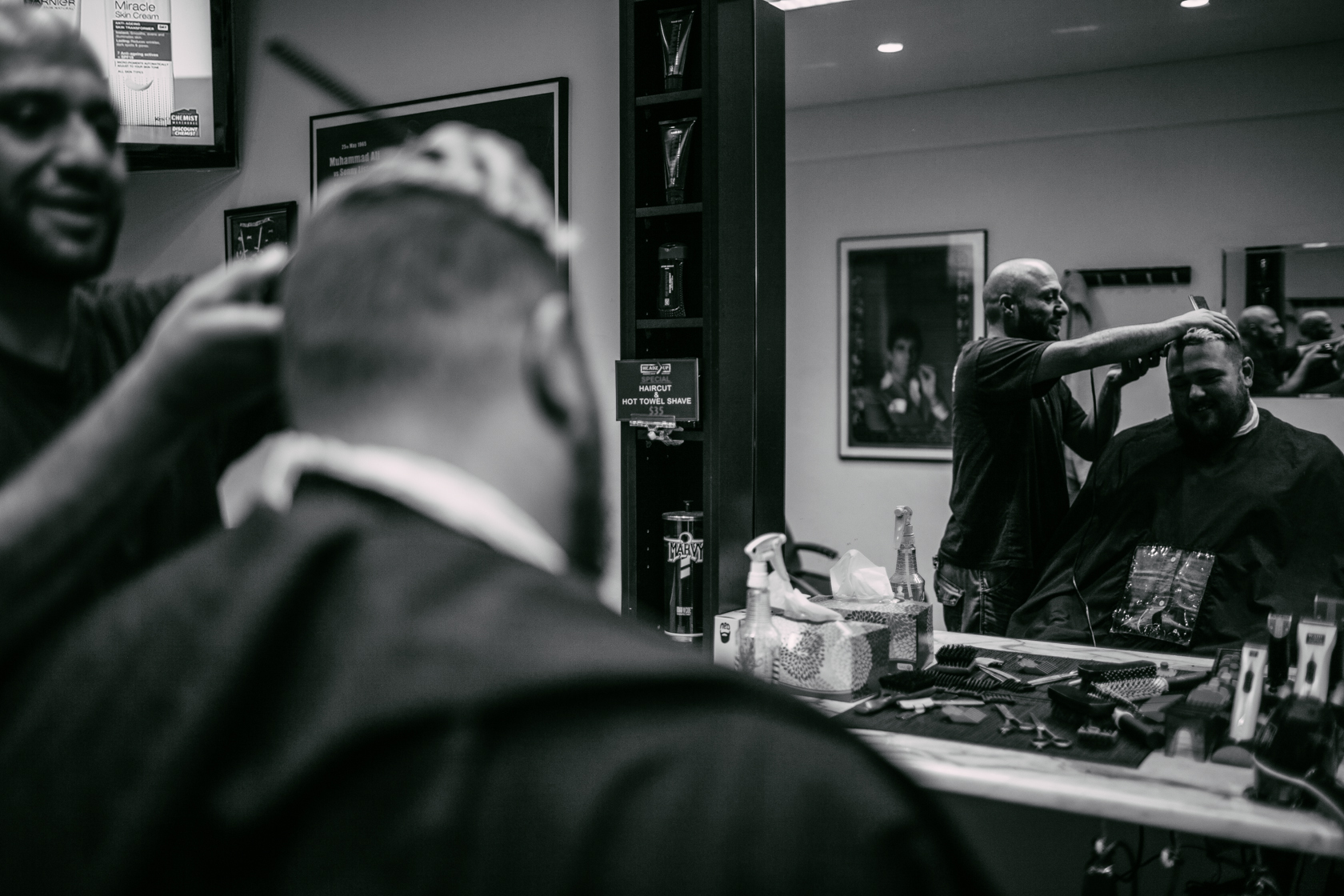 The quality of a barber can always be measure by his banter. Friendly chats between Ali and Joyride while we take a progress shot.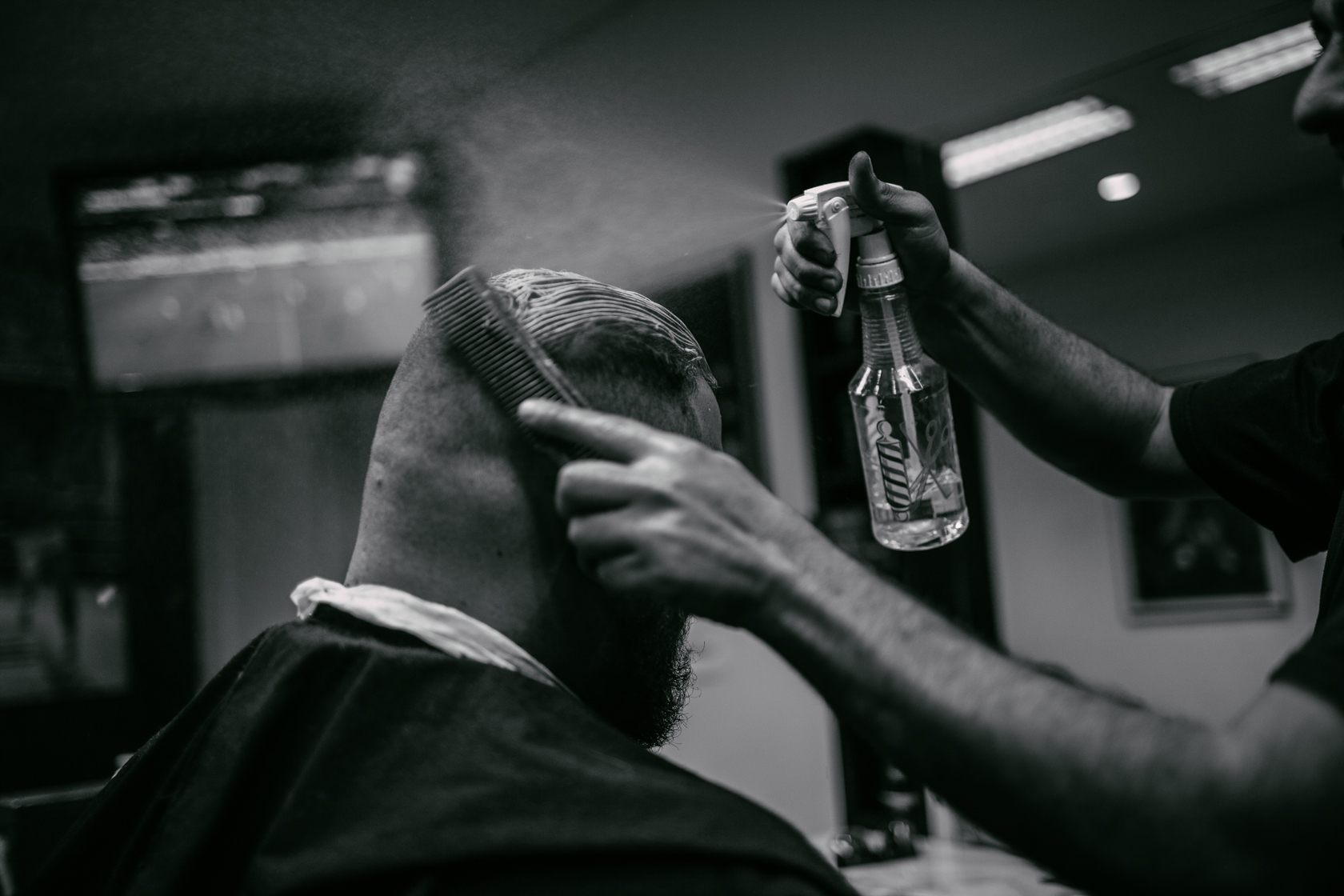 The most theatrical moment in hairdressing: The final slick back and spray.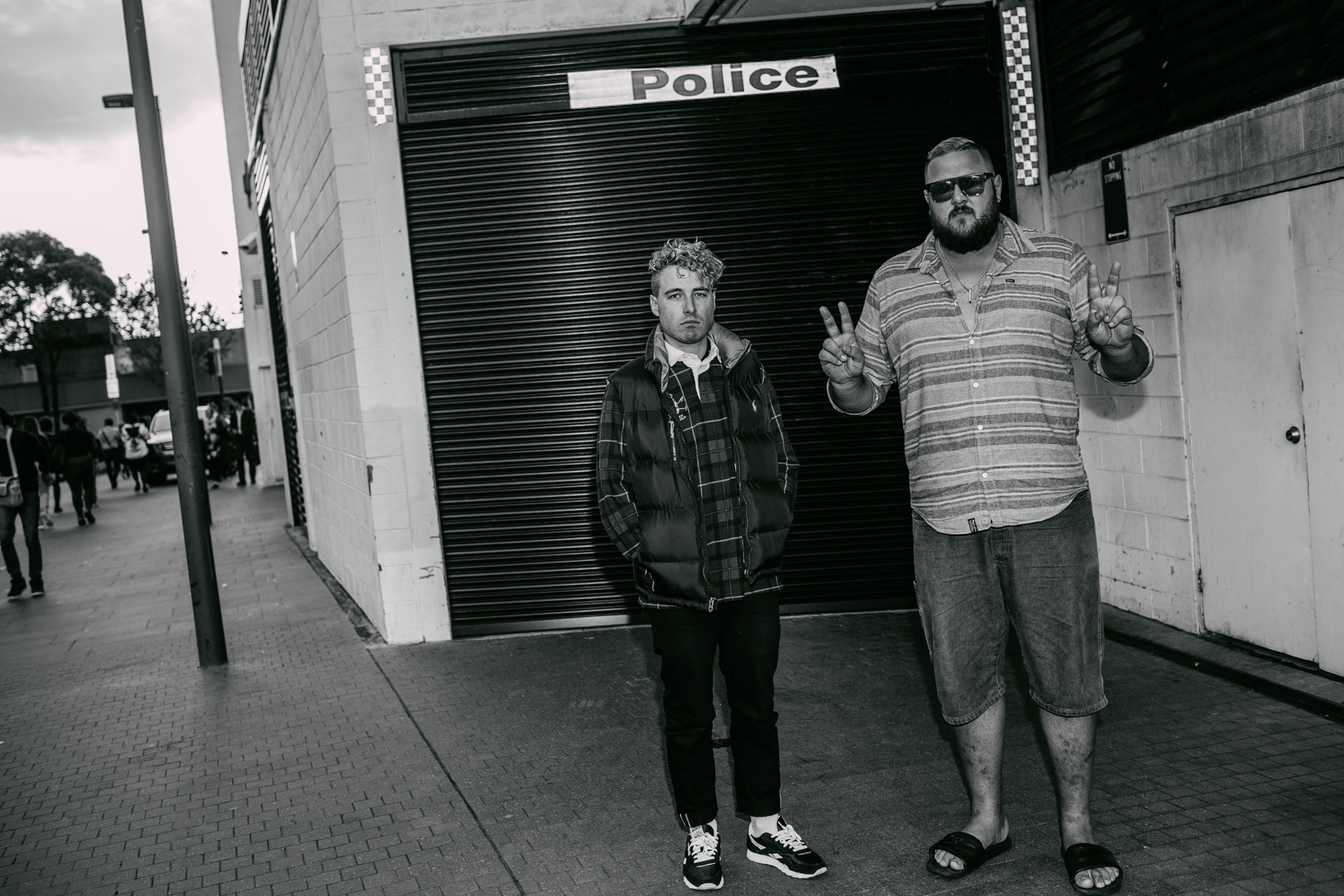 #RUACOP #RUACOP #RUACOP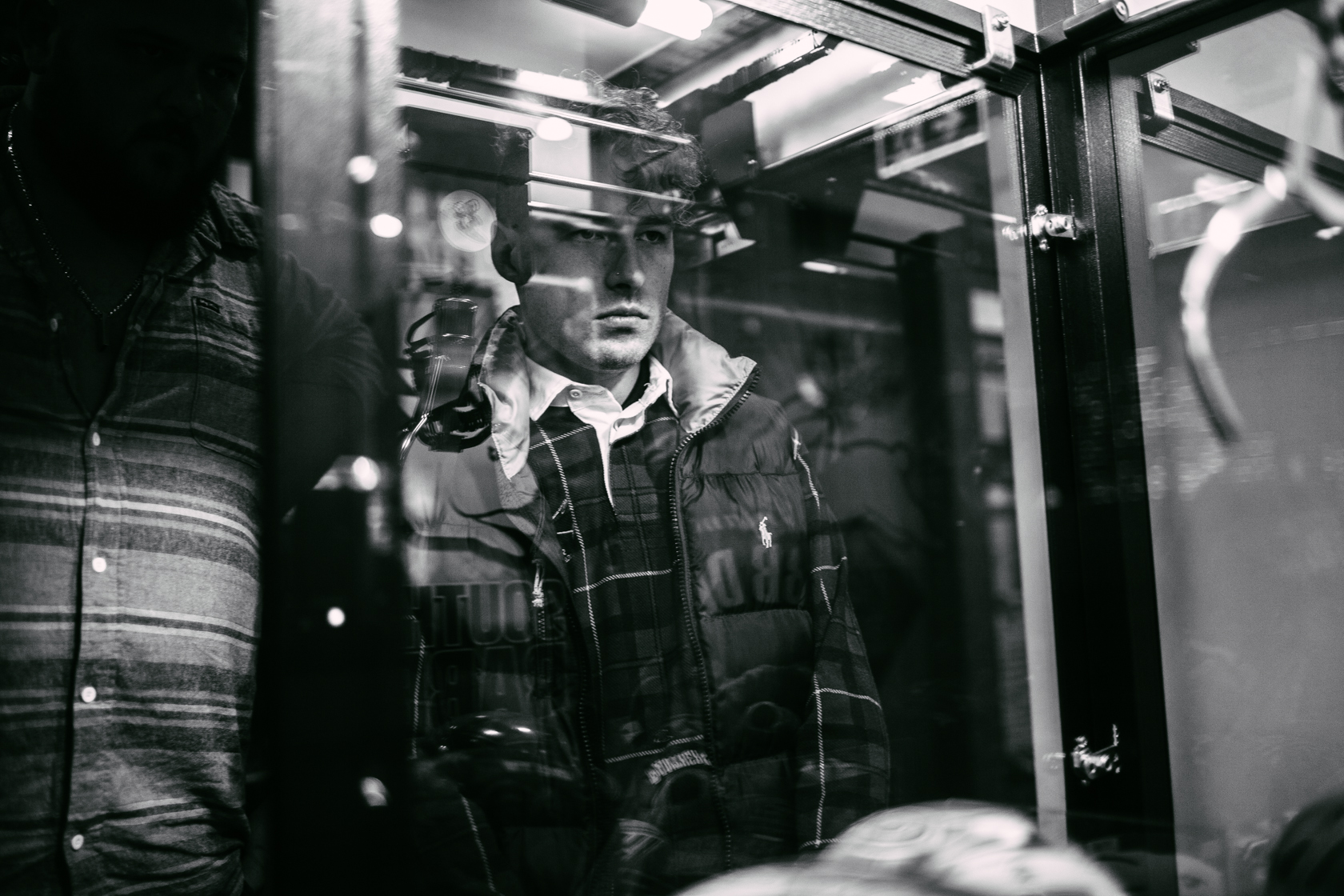 We head to Club Redfern to tackle one of life's greatest challenges: Those stupid mini-crane machines where you can win footys and plush animals. We walk away with one South Sydney Rabbitohs ball, and since we're in Redfern, any other team would be unadulterated blasphemy. #SSTID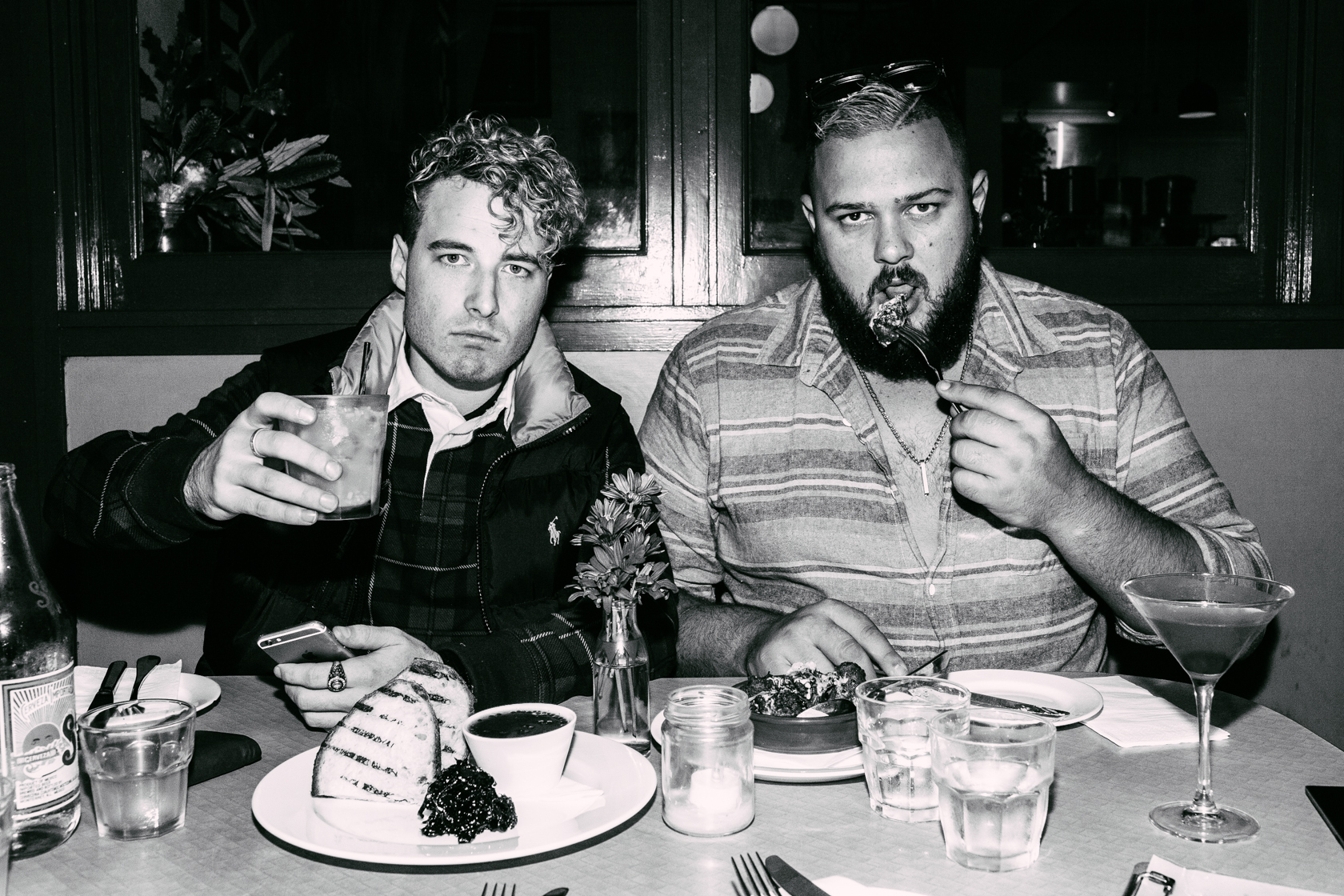 We end up eating baked cauliflower for some reason. Thanks to The Meeting Tree for being our official guide to the streets for the day. Make sure you pick up the 'r u a cop' EP when it drops this Friday, and play it in a Subaru while doing burnouts in front of a police station.