It's Wednesday, which means two things are certain:
One, the long slog to 5pm feels like an eternity, and two, we're here to help alleviate that midweek grind by making another Executive Decision on what to watch. Granted, this week's film isn't exactly an easy watch, but the clusterfuck of a storyline will have you eager to return back to the simplicity of a 9 to 5. 
Set in 2012 New York, Uncut Gems follows Howard Ratner, a gambling addict/jeweller whose discovery of a rare gemstone sets him on a path of high-stakes bets and debt collector evasions, before the consequences of his choices catch up with him (dun dun dun!). Directed by the Safdie Brothers (who somehow outdid the critical success of 2017's Good Time), it's one of A24's best.  
Intrigued? Here's five reasons why you should (re)watch Uncut Gems tonight. 
https://www.youtube.com/watch?v=vTfJp2Ts9X8
Sandler, Reborn.
Hollywood loves a comedian-turned-'serious' actor moment, and Adam Sandler's Uncut Gems performance is perhaps the best showcase of this arc. Although the character he's playing is skeevy and sometimes unlikable, Sandler's gritty turn as a chronic gambler is unmissable. It's his most well-received performance (RIP, Happy Gilmore), but Sandler initially rejected the role, with the directors later offering it to fellow funnymen Sasha Baron Cohen and Jonah Hill. Thankfully, Sandler eventually agreed and pumped out a career-best.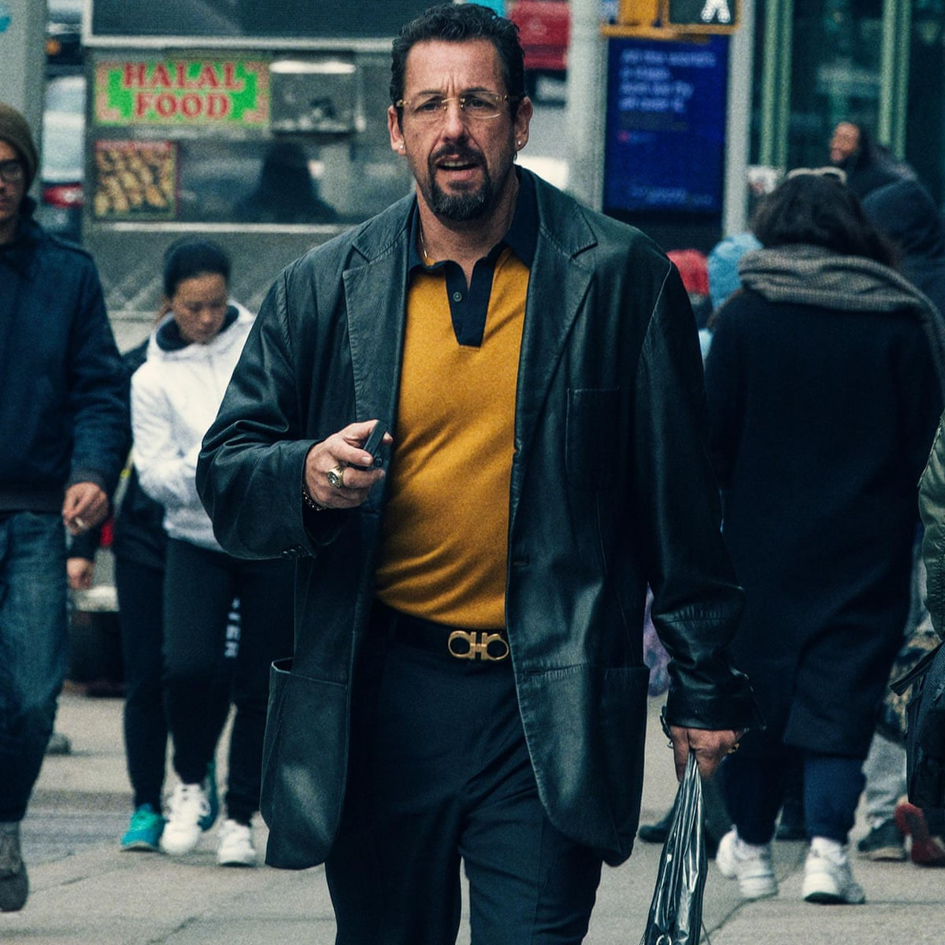 Cameos
Lakeith Stanfield (Get Out) rounds out the primary cast, but Uncut Gems features some killer celebrity cameos. While other films might add famous faces for the sake of it, the Safdie Brothers make their cameos integral to the plot. In his first-ever film role, The Weeknd plays a less-famous version of himself who (in)advertently starts a bar fight, and for his part, it's NBA player Kevin Garnett's interest in the titular gem that sets the film in motion.
https://www.youtube.com/watch?v=sWw8a1-edqY
Basketball stats. 
If you're even half as big a fan of basketball as the Safdie Brothers, then you're in luck. The whole film was written for the purposes of incorporating an NBA star in some way, with the directors initially opting for Joel Embiid and the late Kobe Bryant. Going a step further, the Safdie Brothers also based Howard's increasingly-unlikely basketball bets on actual, real-world games from 2012, weaving their outcomes and Garnett's game performance into the narrative of the movie.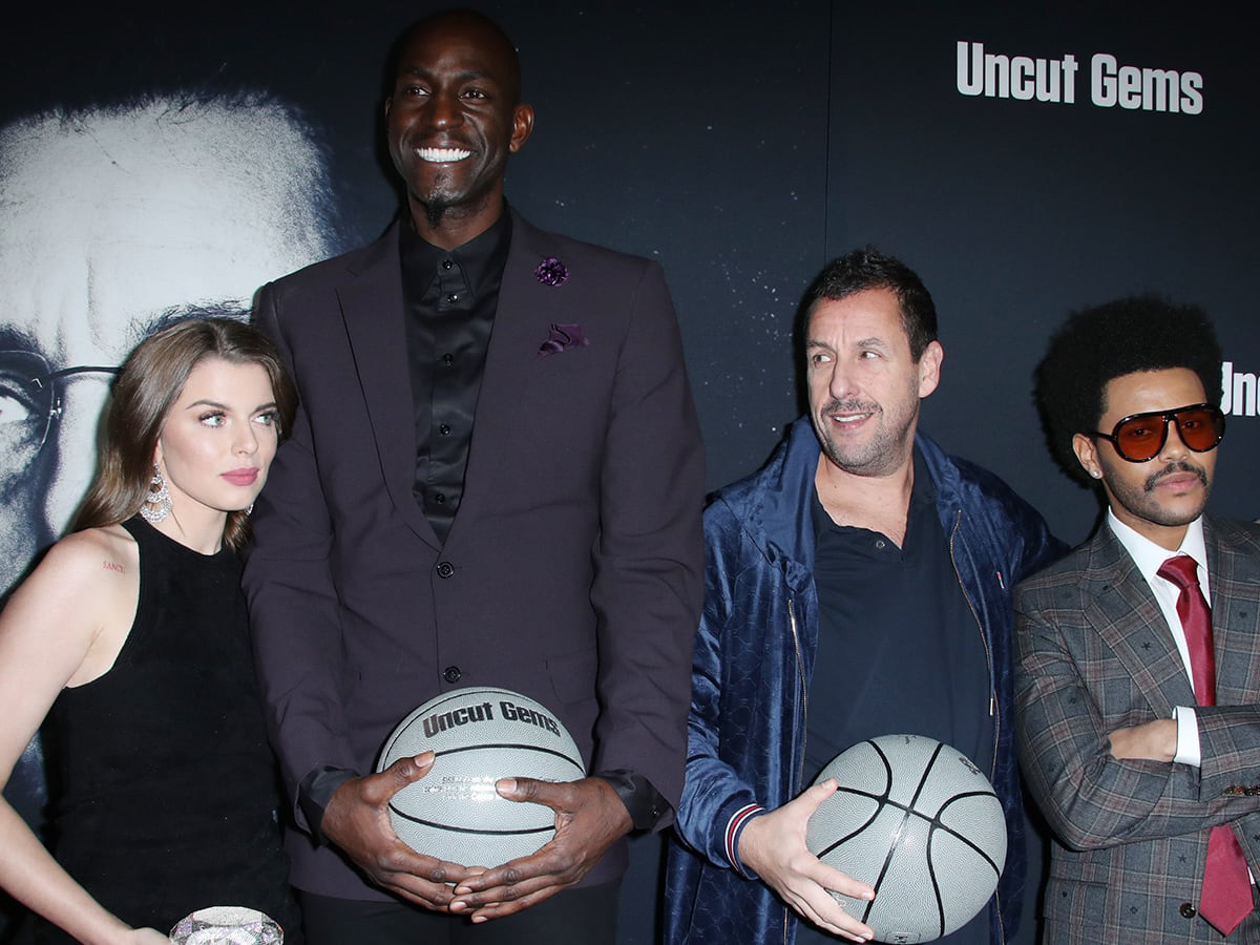 Fuck.
Interestingly, Uncut Gems' script has the fourth highest usage of the f-word in film history. Uttered a total of 408 times, it's roughly the same amount of times you'll say it whenever Howard makes one of his increasingly-terrible decisions throughout the film. The Wolf of Wall Street follows closely behind, but while Leo's f-bombs are phonetic and aggressive, Sandler's somehow feel endearing and soft-spoken. Fuck yeah. 
https://www.youtube.com/watch?v=Lh-R7fTLqi4
Thrillride.
While most movies offer 90 minutes of escapism followed by a less-exciting return to reality, Uncut Gems does the opposite, plunging you into a psychodramatic roller coaster so sweat-inducing and white-knuckle-bearing that you'll be relieved when the credits finally run. That's not to say that the film's not enjoyable – the impossibly high-stakes are entertaining- but rather that you might need to decompress with a follow-up binge of Sandler's less life-or-death-y films (but for the love God, skip Jack and Jill).